Authorities in Pasco County, Florida, witnessed a horrifying discovery when they found four deceased human bodies stacked on top of each other beside a busy road. While the bodies were identified as Megan Brown, her parents, Greg and Margaret Brown, and her boyfriend, Nick Leonard, the police soon learned that her four-year-old child was missing. A&E's 'Taking The Stand: Adam Matos' chronicles the brutal murder and follows the investigation that led straight to Megan's ex-boyfriend, Adam Matos. If you are intrigued by the details surrounding the crime and want to find out where Adam is at present, we have you covered.
Who Is Adam Matos?
Originally from Philadelphia, Pennsylvania, Adam Matos had a normal childhood and grew up in a typical American family. According to reports, he moved around a lot and had reportedly resided in Allentown and New York City before meeting Megan in Pennsylvania. Interestingly, the two enjoyed a whirlwind relationship as it took them only a short time to get comfortable with each other. Besides, with time, the couple started living together and even welcomed a baby boy.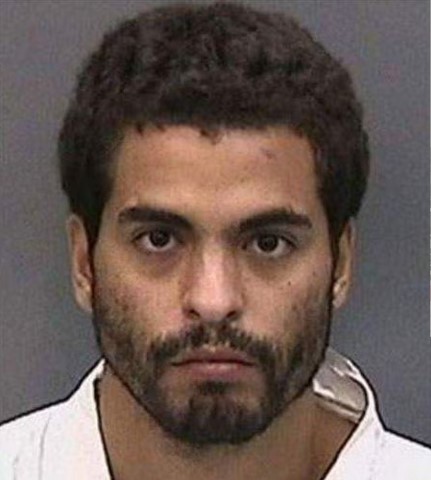 Unfortunately, the child was diagnosed with autism from a young age, although Megan prioritized her son over everything else. She even looked forward to a life surrounded by her loved ones and had no idea about the tragedy awaited her. According to reports, Adam and Megan dated for about six years before things turned sour. Once the pair found themselves unable to see eye to eye, they decided the best course of action would be to separate.
Hence, the two began co-parenting their child together, and things seemed quite perfect initially. However, Adam was left with a sour taste in his mouth once he learned how Megan had met and fallen in love with her new boyfriend, Nick Leonard. The ex-boyfriend even hated how Megan's parents supported her new relationship and were determined not to let her remain happy. Hence, driven by sheer jealousy, Adam decided on a course that would leave Pasco County residents utterly terrified.
Incidentally, Megan was last heard from on August 28, 2014, the same day Adam allegedly threatened her with a knife. While the threat was reported to the police, the family did not think much of it, as Megan and Adam's relationship was already quite rocky. Nevertheless, that same night, Adam broke into the family's Hudson, Florida, home armed with a firearm and a hammer. He first shot and killed Greg Brown before turning the firearm towards Megan, only to gun her down in cold blood.
Then Adam took up the hammer and bludgeoned Margaret and Nick Leonard to death. Although the former couple's four-year-old son was present on the scene and had witnessed the murders, Adam left him alone with his bodies while he went to buy a shovel and other necessities. A few days later, he stacked the bodies on top of each other by the side of a nearby road, leading to their discoveries.
Where Is Adam Matos Now?
When the police began investigating the quadruple murders, they already knew that Megan's son had been missing since the day of the killing. On top of it, Adam had seemingly gone on the run and was nowhere to be found. Although there weren't a lot of leads at the crime scene, the police soon learned of Megan's rocky relationship with her ex and were confident of his involvement. On top of it, detectives discovered that Adam was in possession of Megan's card and had used Craigslist to sell the family's dogs.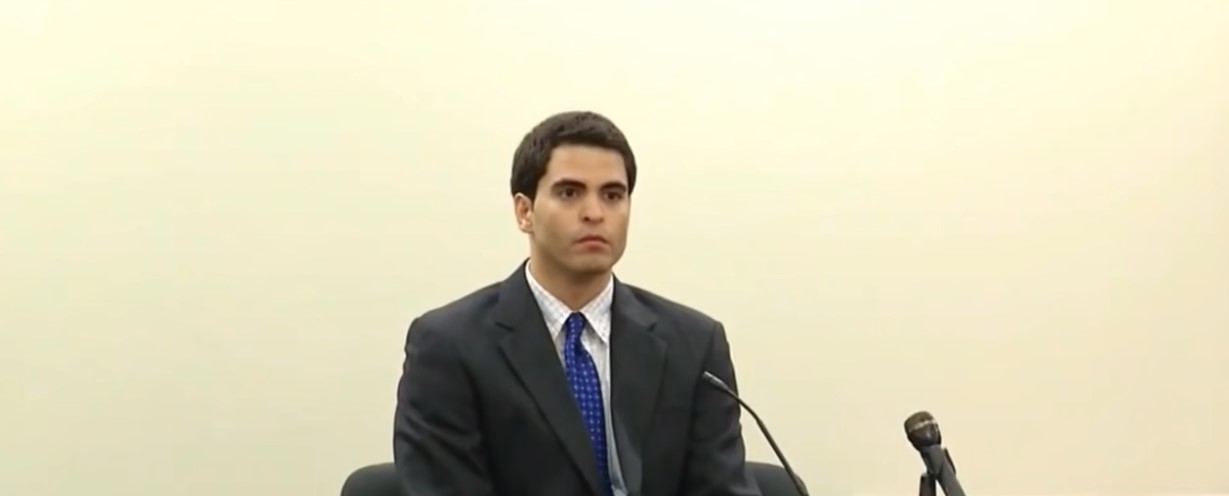 Law enforcement officials organized a search for Adam Matos without wasting time and issued an amber alert for his son. Subsequently, the suspect and his four-year-old son were apprehended from a hotel room in Tampa, Florida. When arrested and produced in court, Adam insisted on his innocence and claimed he had acted in self-defense and paranoia.
However, the jury believed otherwise and convicted him on four counts of first-degree premeditated murder. As a result, the accused was handed four consecutive life sentences without the chance of parole in 2017, and he remains behind bars at the Wakulla Correctional Institution in Wakulla County, Florida.