The very first episode of season 1 of 'FBI True' details the 2016 New York and New Jersey bombings. Titled 'FBI True: Manhattan Bomber,' this particular episode of the Paramount+ documentary show not only explains what happened during September of the mentioned year but also how law enforcement was able to pin their suspicions on Ahmad Khan Rahimi. The multiple explosions within the New York metropolitan area have long been considered a tough time for all those involved, leaving many to wonder just what Rahami is up to these days. So, let's explore it all together, shall we?
Who is Ahmad Rahami?
Born in Afghanistan on January 23, 1988, Ahmad Rahami came to the USA in 1995, his father having sought asylum in the country several years ago. It was in 2011 that he became a naturalized citizen of the USA. From 2010 to 2012, he was a student at Middlesex County College in Edison, New Jersey, studying criminal justice, but, as stated by the records, he did not finish his studies completely in order to obtain a degree.
In 2011, Rahami got married to Asia Bibi Rahami in Pakistan. However, it did not grant his wife citizenship right away, and in 2014, while he was in Islamabad, Pakistan, he tried to rectify the situation that had arisen regarding his wife's visa, as her Pakistani passport had expired. Around the same time, Asia discovered she was pregnant. Following this, the couple was indeed able to move to the USA together. Interestingly, the same year, the FBI interviewed Rahami's father based on suspicions that he claimed his own son to be a terrorist.
Rahami rose to infamy after the 2016 bombings in New York and New Jersey when Rahami was allegedly caught on a surveillance video planting a bomb. Additionally, his fingerprints were an apparent match according to the authorities, and it was seemingly his cell phone that was connected to the pressure cooker bombs. Given the strong suspicions that the authorities had regarding the man in question, his name soon became well-known across the country after he was declared a wanted man.
Harinder Bains, the owner of Merdie's Tavern in Linden, New Jersey, saw Rahami sleeping outside his bar on September 19, 2016. The sighting took place early in the morning. However, Bains had not realized just who was sleeping outside his bar until he saw Rahami's face on CNN and immediately made the connection. Hence, he called the relevant authorities and stated that he had found a suspicious guy outside his establishment.
About fifteen minutes after Bains had made his call, five police officers arrived at the location and approached the man outside the bar, not realizing until then that it was indeed Rahami. However, as soon as the connection was made, the suspected bomber was asked to show his hand. In retaliation, the man pulled out a handgun and shot a police officer before fleeing. He was chased by the remaining officers, resulting in a shootout in which at least two of the officers were injured, and Rahami himself was seemingly shot seven times. By noon, he was under arrest and taken to the hospital in order to make sure that he did not pass away from the sustained injuries.
On September 20, 2016, Ahmad Rahami was charged with four different federal crimes, both in the US District Court for the Southern District of New York and the US District Court for the District of New Jersey. By November 10, 2016, he had been in federal custody in the Metropolitan Correctional Center, Manhattan, New York, having initially been admitted at the University Hospital. This was followed by his indictment on November 16, 2016, by a federal grand jury in Manhattan for a total of eight counts of criminal acts. The next day, Rahami pleaded that he was not guilty.
What is Ahmad Rahami Upto?
Ahmad Rahami's federal trial began in October 2017 and lasted for two weeks before being convicted on October 16, 2017, having been found guilty of all the charges levied against him. For his declared crimes, Rahami was sentenced to life in prison without the possibility of parole, a mandatory sentence, given the nature of the actions he was found guilty of.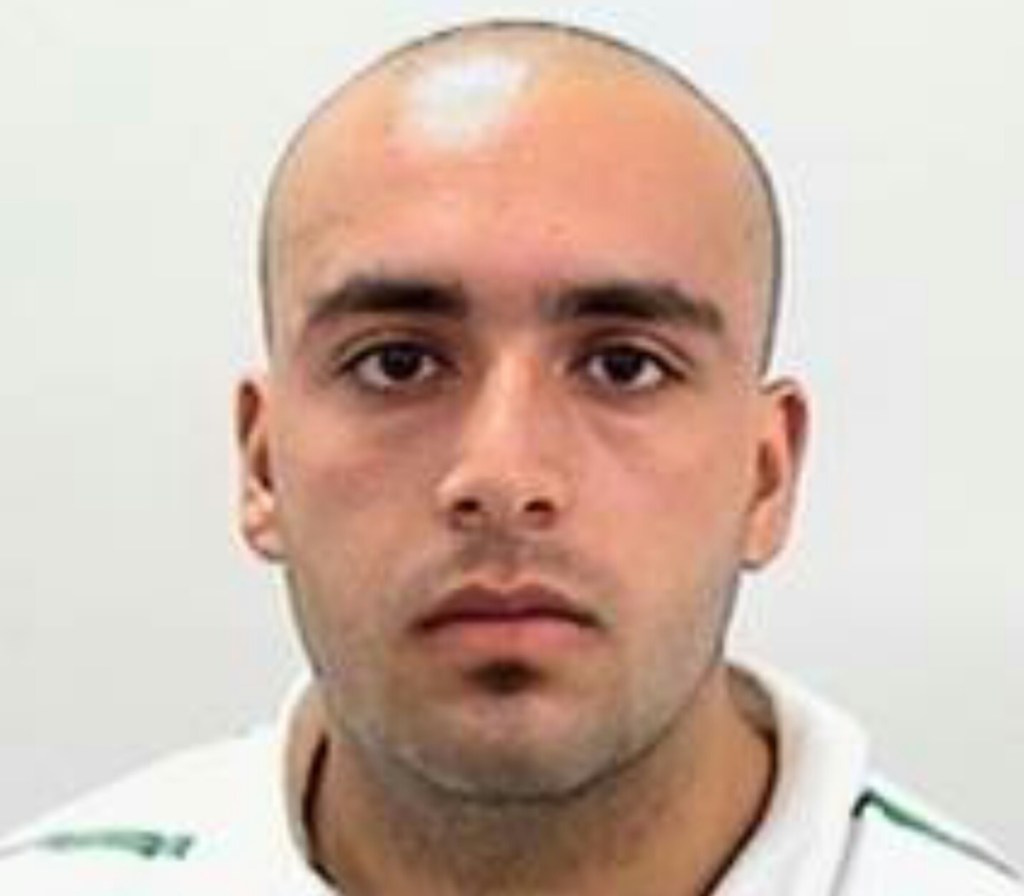 According to officials, Rahami had been trying to convert his inmates to some extreme ideologies prior to his conviction. As of writing, Rahami is serving his sentence at the United States Penitentiary, Administrative Maximum Facility (USP Florence ADMAX) in Colorado. He was moved there in 2022, having initially been housed at the United States Penitentiary, McCreary in Kentucky, following his conviction.
Read More: Mary Beal Murder: Where Is Smail Tulja Now?