Ahmad Rashad Laster was shot to death in the driveway of a house in Parkview Drive, Palm Coast, Florida. The authorities received a frantic call from a woman who heard the gunshot and found Ahmad bleeding to death. Investigation Discovery's 'Murder Tapes: The Drop Off' chronicles the cold-blooded murder and documents how a swift police investigation led to justice being delivered to the deceased. If this case intrigues you and you want to know where the murderer is at present, we have you covered.
How Did Ahmad Rashad Laster Die?
Ahmad Rashad Laster, 36, was a resident of Palm Coast. He was extremely close to his family, who were left shocked after authorities reported his slaying. Prior to his murder, Laster had done some jail time on drug charges and even had other charges against him, which were eventually dropped. Still, his loved ones could not possibly fathom why his vibrant life was snuffed out so cruelly.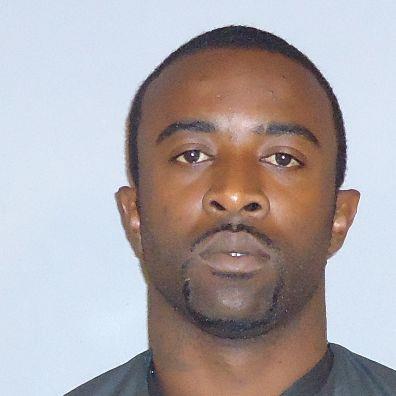 Ahmad Rashad Laster was out visiting a friend in Parkview Drive when he met his untimely demise. On September 19, 2017, at around 4:00 am, Ahmad's friend was startled by the sound of a gunshot. She hurried out to witness Ahmad lying on her driveway, bleeding out from a dangerous bullet wound. The woman, frantic with worry, then called 911 and tried to report the situation to the operator. Throughout the call, the operator could hear her reassure Ahmad, who was in excruciating pain.
Once emergency services and the police arrived on site, they found the victim to be still alive. He was then immediately shifted to the Halifax Health Medical Center in Daytona Beach for further treatment. However, unfortunately, Ahmad succumbed to his injuries in the hospital, and an autopsy determined that the cause of death was the gunshot wound to the head. The woman who called the incident in also stated that she saw a car drive away from the site of the shooting but couldn't figure out the make and model due to it being dark.
Who Killed Ahmad Rashad Laster?
Clarence Murphy pleaded guilty to Ahmad's murder in May 2018. Murphy was a habitual offender who had seen the insides of prison on multiple charges prior to the murder. Once the police started their investigation, it did not take long for them to zero in on Clarence Murphy. CCTV footage from a neighbor's camera showed Ahmad and another man arguing on the driveway before the second man walked away. However, he soon turned and shot Ahmad in the head with a pistol before making a getaway in his car.
With Murphy being well known by the police due to his lengthy criminal record, investigators recognized the getaway vehicle as his. Once Murphy was under the radar of suspicion, the police decided to dig into his life and discovered that he was Ahmad's cousin. Ahmad's family, too, identified Murphy and his car from the video. With surveillance catching Murphy as the murderer, officers kept a close watch on his car until the suspect was spotted getting into his vehicle with a girl. The two were then pulled over at a traffic stop, and Murphy was arrested just hours after shooting his cousin in cold blood.
The police found out that Murphy and Ahmad had agreed on a drug deal wherein Ahmad was supposed to buy drugs off Murphy in exchange for a $100 electronic bank transfer card. However, when Murphy found out that the card did not have the promised $100 in it, he flew into a rage, and the two began exchanging angry texts. Moments after sending his cousin an angry text, Murphy ended up at the driveway of the Parkview house where Ahmad was visiting a friend. When the victim came out to confront Murphy, the two men argued before the former was shot to death. The police even stated that Murphy punched Ahmad before shooting him in the head.
Where Is Clarence Murphy Now?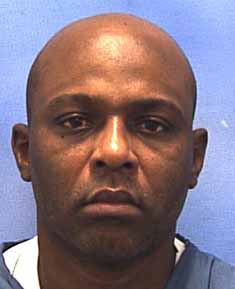 After his arrest, Murphy proved to be cooperative and even led officers to the murder weapon. Although he was facing charges of first-degree murder, Murphy was eventually convicted on charges of second-degree murder. However, considering his previous felonies, the judge sentenced Clarence Murphy to life in prison without parole. Currently, Murphy is incarcerated for life at the South Bay Correctional Facility in Palm Beach County, Florida.
Read More: How Did Dallen Bounds Die? Where Is Casandra Laster Now?