Netflix's 'Emergency: NYC' is an exciting docu-series that revolves around New York City's medical workers who work tirelessly throughout the day to save people's lives. While cameras allow us to get a glimpse into the lives of these unsung heroes, we also get to see how a hospital and an emergency room function on a day-to-day basis. Besides, it is quite interesting to witness how each medical personnel balances their personal and professional commitments while remaining calm in the face of crises.
As the show revealed the workings of the health industry through interesting one-on-one interviews, it introduced us to Dr. Ahmed Fahmy, a transplant surgeon at the North Shore University Hospital in Manhasset, New York. Although it is pretty challenging to undertake a transplant surgery, Ahmed appeared to be highly experienced and adept at his job. Besides, fans also loved his friendly personality, which made him one of the favorites on the show. Well, with the cameras now turned away, let's find out where Ahmed is at present, shall we?
Who Is Dr. Ahmed Fahmy?
Interested in medicine from a young age, Dr. Ahmed Fahmy decided to pursue his Doctor of Medicine degree from the University of Alexandria Medical School. Following his education, Ahmed completed two surgical residencies at Nassau University Medical Center and Brookdale University Hospital and Medical Center. Later, he even went on to become the chief resident at Nassau University Medical Center and holds a fellowship from the New York University Medical Center.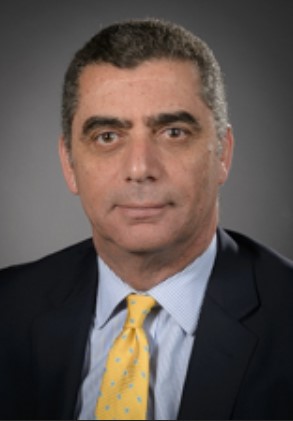 With cameras following Dr. Ahmed Fahmy closely, the show portrayed how his job as a transplant surgeon was pretty difficult. Usually, a transplant surgery requires the doctor to be attentive at all times, as an organ failure or even a tiny mistake can lead to disaster. On top of that, doctors performing the surgery have to coordinate perfectly with the nurses and other medical personnel, as taking the organ out too soon could result in death. Besides, there's also the aspect of logistics and how the work in the operating theatre has to be in sync with the people transporting the organ.
While on the show, Ahmed talked about performing surgery on an organ donor and mentioned how it was the only medical process that ends up hurting the patient. He claimed that it goes against everything a doctor stands for but admitted that, at times, people do want to help keep the ones they love alive. On the other hand, Ahmed also stood out for his people skills, and it was interesting to witness how he interacted with his patients and their family members. Reassuring a loved one in the worst of times is an incredibly challenging job, but Ahmed's compassion and kindness made him stand apart.
Where Is Dr. Ahmed Fahmy Now?
At the time of filming, Dr. Ahmed Fahmy was working as a transplant surgeon at the North Shore University Hospital. Besides, he has also been involved with several other hospitals in and around New York City, including Cohen Children's Medical Center, Long Island Jewish Medical Center, and Lenox Hill Hospital. Incidentally, Ahmed's incredible work in the field of transplant surgery has also been recognized as he was the recipient of the 2022 Patients' Choice Award.
At present, Ahmed has retained his position as a transplant surgeon at North Shore University Hospital and is also the Director of Pediatric Kidney Transplantation at Cohen Children's Medical Center. On top of it, he is partnered with Northwell Health and holds the position of Assistant Professor at the Donald and Barbara Zucker School of Medicine at Hofstra/Northwell. Although Ahmed prefers to keep her personal life under wraps and maintains a limited presence on social media, he currently resides in New York City, and we wish him all the success in his future endeavors.