Given the recent Covid-19 pandemic, the importance of healthcare professionals is hard for anyone to dispute. The demanding lifestyles that they follow due to their jobs add to the respect many have for them. In Netflix's 'Emergency: NYC,' viewers get a close look at how medical experts in New York City, New York, go about their daily lives. Each cast member has their own unique story shaped by their own decision and the world around them. Amongst them is Laura Lalak, whose promising career took an unexpected turn, leaving her with many questions. For those wondering who she is and what she is up to these days, here is what we know!
Who is Laura Lalak?
Laura Lalak is undeniably an enthusiastic, accomplished healthcare professional, but we can not forget the fact she worked hard to become a qualified Registered Nurse. From 2000 to 2002, she was a student at Queens College and then joined Molloy University. She got her Bachelor of Science degree in 2006, leading her to become a Registered Nurse. Shortly after graduating, she joined the North Shore-LIJ Health System in April 2007. While there, she worked as an Emergency Department Nurse and Sexual Assault Nurse Examiner.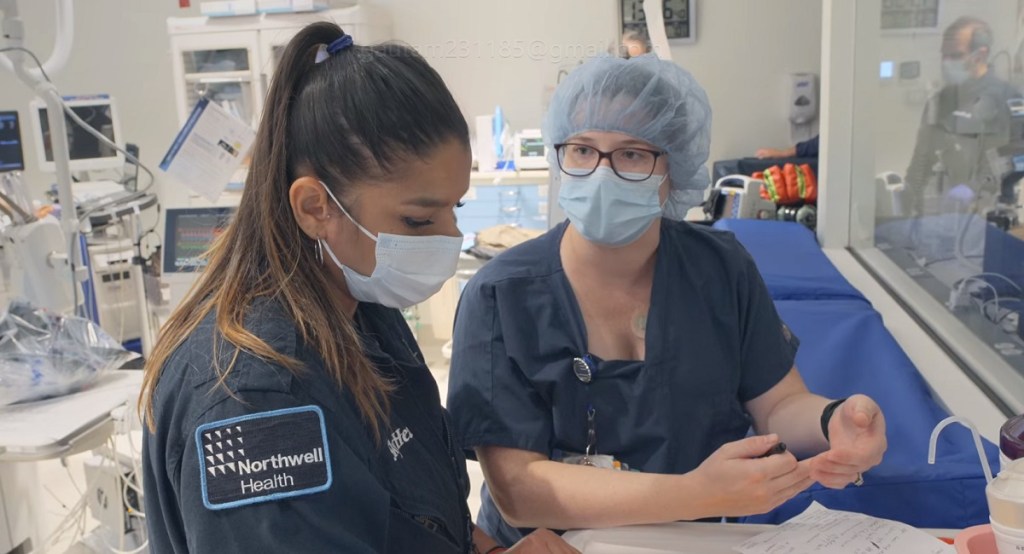 Approximately seven years before the production of the Netflix series, Laura joined SkyHealth, a program created by Northwell Health and Yale New Haven Health that uses helicopters in order to reduce transportation time and hopefully avoid delays due to any on-road congestion. While at this organization, she became an invaluable part of the team and was quite close to everyone. In 'Emergency: NYC,' viewers thus get a close look at not just the same but also how much passion Laura has for her work.
Laura's bond with Mackenzie Labonte was particularly quite a joy to see. Not only did she throw a beautiful baby shower for her friend, but she was also over the moon when she got to meet Mackenzie's daughter, whom she was more than ecstatic to hold. Talking about her work, Laura explained that she was in a position that needed quick decision-making, and she thrived in such high-pressure situations. During the Covid-19 pandemic, she admitted to having worked hard and helping as many people as possible.
Where is Laura Lalak Now?
As fans of the show might be aware, Laura had to leave SkyHealth and the Emergency department due to the vaccination mandate implemented by the state of New York. As a part of this directive, any healthcare professional who was unvaccinated could not work with patients. This was a blow to her as she'd decided to hold off on getting vaccinated because she wanted to wait and see its long-term effects. In particular, she was concerned if the preventive medicine would have any effect on any child she may have in the future.
Having to depart from SkyHealth and the ER had honestly left the healthcare professional emotional. She stated that she had been working within the New York state health system for about 12 years and worked hard to be where she was. The fact that she had to leave behind the life she was so passionate about hurt her, but she did not want to risk her own health. Although we know Laura is presently based in Elmont, New York, she has not yet shared any updates regarding her professional life. She also prefers to keep the details of her personal life private but is quite proud of her standing as a healthcare expert and an "army brat."