Investigation Discovery's 'Deadliest Kids: The Murder of Alana Calahan' chronicles how a 14-year-old teen, Alana Calahan, was murdered in cold blood inside her Harlem, Georgia, residence in late January 2011. While the police caught the killer almost immediately, the incident showed how teenage infatuation could lead to fatal consequences. If you're curious to learn more about the case, including the perpetrator's identity and current whereabouts, we've your back. Let's begin then, shall we?
How Did Alana Calahan Die?
Alana May Calahan was born to Paul Calahan, Jr. and Betty Calahan on October 23, 1996. The Calahans, a military family, relocated to the peaceful countryside of Harlem, Georgia, seeking to embrace rural America's serene life in May 2010. Betty described her fourth child as "sweet who always had a smile on his face." Alana's sister, Haylie Calahan, added, "Honestly, Alana could never do any wrong in my eyes. She was our haven and held our family together." Amanda Calahan stated, "She was always the life of the party everywhere she went."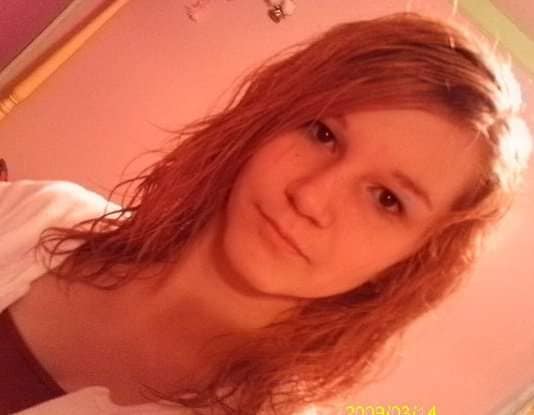 Alana, a student at Harlem Middle School, was an active member of Bethesda Baptist Church and Pineview Baptist Church, where she enthusiastically participated in their Youth Groups. She was cherished for her radiant smile and had a deep affection for her family and friends. Alana relished spending time with her friends and going for rides on four-wheelers. Her life left a lasting impact on many individuals. Hence, it was shocking when the 14-year-old was fatally shot during an alleged home invasion and kidnapping attempt on January 31, 2011.
News reports state Amanda transported Alana from the school bus drop-off location to their house in their family pickup truck at about 3:15 pm. The elder sister returned to pick up her younger brother, who rode a later bus. The siblings returned approximately ten minutes later to find a bloody mess when one of Alana's friends came running inside. He asserted that someone abducted Alana and led the siblings to her body near the woods outside their home. The 14-year-old had been fatally shot in the head and neck with a 9-mm semiautomatic handgun.
Who Killed Alana Calahan?
Lacy Aaron Schmidt, then 14, lived nearby on the same street in Columbia County as Alana, also 14, in January 2011. Betty claimed she never saw violence or odd behavior from Aaron, whom she often welcomed into her home after the Calahans moved to Harlem from Martinez, Georgia, last summer. Recalling how Aaron had spent numerous afternoons at her home riding four-wheelers or hanging out with Alana and often had dinner at the Calahans' table, she added, "I treated that boy like he was one of my own."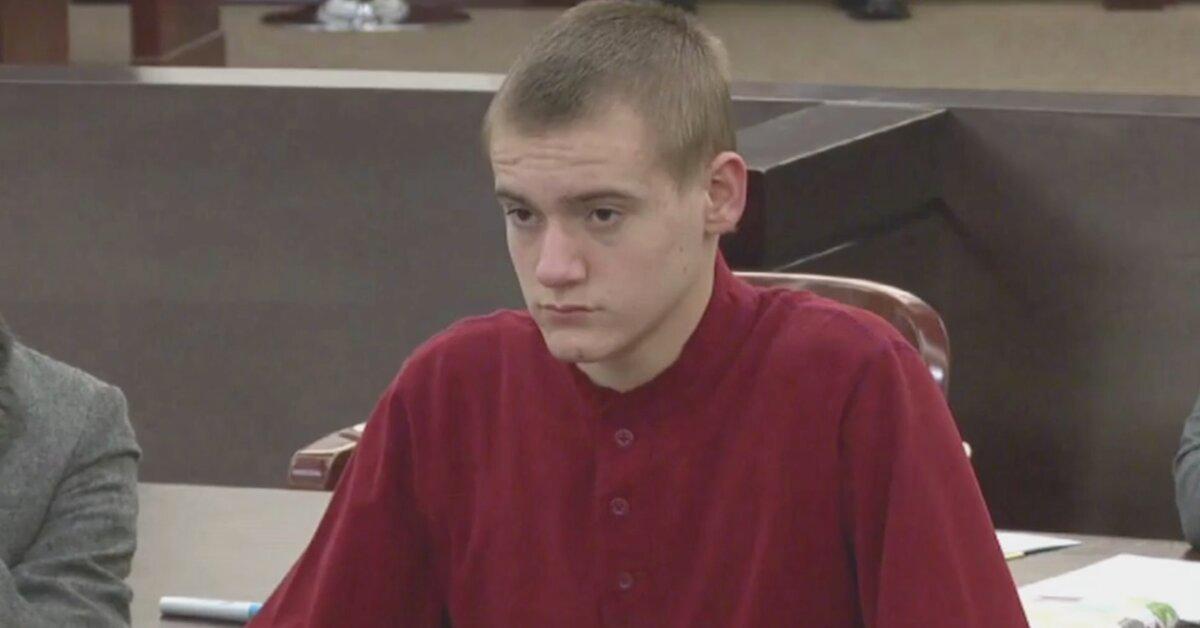 Despite residing in the Harlem High School attendance zone, Aaron attended classes at Grovetown High School. Erstwhile Columbia County Schools Superintendent Charles Nagle noted that many students receive waivers to enrol in schools outside their zones. However, he did not provide specific details about why Aaron got such a waiver. Betty stated she knew Aaron, a freshman, faced challenges at home and was attending Grovetown High School to participate in a program tailored for students with behavioral disorders.
When the teens were 13, Alana and Aaron briefly dated each other until her youth pastor advised her that she was too young for such a relationship. Betty claimed Alana "told Aaron she could only be friends because she wasn't old enough to have a boyfriend." However, Calahan family sources stated Aaron refused to take the cues and entered the residence when the family was absent approximately a week before Alana's tragic murder. Alana was the first to return home and noticed that the house's door had been left unlocked.
Betty inquired about how Aaron gained access, and he claimed that the door was already unlocked. The mother harbored doubts and sternly informed him that he was not permitted to enter the house unless she or her spouse was present. She also specifically instructed him not to visit before 5:00 pm on weekdays. Court records show that the Calahan family stored a shotgun and a handgun inside the parents' master bedroom, strictly prohibiting the children from entering the bedroom or handling the firearms.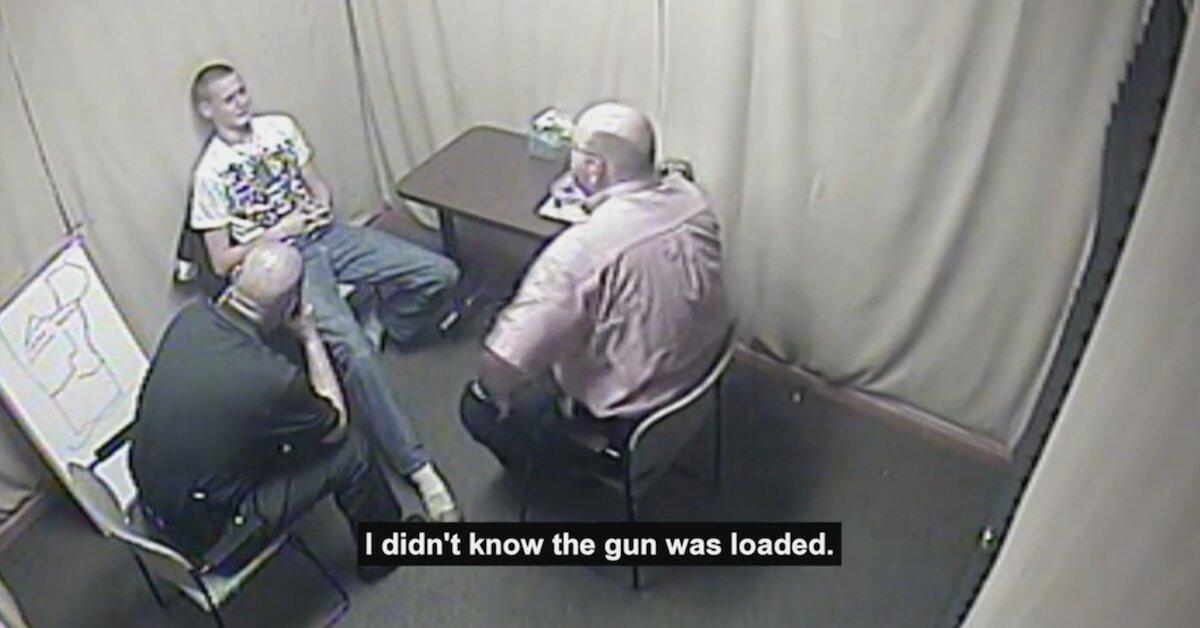 On January 31, 2011, Amanda came home with Alana around 3:15 pm and returned approximately 20-30 minutes later to pick up their younger brother. She stated her sister, Alana, was at her computer, which was located beside the house's sliding back door. Betty said, "She (Amanda) was only gone five or ten minutes. When they arrived, they entered the house and saw the mess." After returning home, she noticed Aaron's and Alana's shoes inside — a standard family practice for guests and family to remove their shoes upon entering.
Court documents noted Amanda also observed that the chair where Alana had been sitting was overturned, and there was blood on the carpet, later identified as Alana's. Suddenly, Aaron barged in through the front door and informed the sister that someone had taken Alana, expressing his uncertainty about what to do next. Subsequently, he, Amanda, and her brother went outside, apparently to aid in the search for Alana. Aaron quickly claimed to have spotted Alana and pointed in a specific direction, leading them to her body.
However, Amanda doubted his ability to have seen Alana's body from his initial position. Police sources stated that the Harlem Middle School eighth-grader was shot from behind while she was seated at a computer in the dining room. She was pulled outside, across the backyard, and into the nearby woods. Betty said, "Aaron stood there and watched as my youngest (son) wanted (Alana) to get up while her sister was trying to do CPR on her. He told Amanda that he saw someone wearing black and chased them away, and that's when he saw Alana."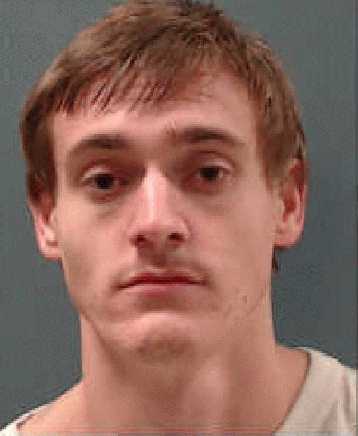 Court documents stated the authorities arrived and brought Aaron in for questioning after his behavior raised suspicion, including seemingly insincere attempts at crying. After providing inconsistent accounts of the events, he eventually admitted to taking her father Paul's handgun from the master bedroom and accidentally shooting her while trying to unload it from behind. However, it was later discovered that the handgun required a significant 13-pound trigger pull in the manner described by Aaron.
Where is Aaron Schmidt Now?
The investigators also found a gun box, ammunition, and an owner's manual for the murder weapon at Aaron's residence. They concluded that Aaron couldn't have acquired these items during the brief period Alana was shot in and must have had them beforehand. Additionally, they discovered various items belonging to the Calahan family, such as an iPod, an RCA MP3 player, and a digital camera in his bedroom closet.
The police also located Alana's house keys under mats in the family's pickup truck, which Aaron had access to. He was convicted of first-degree murder, possession of a firearm during the commission of a crime, and theft by taking in February 2012 and sentenced to life without the chance of parole. The Georgia Supreme Court upheld the decision in 2015, and Aaron, 27, is serving his sentence at Hays State Prison.
Read More: Sierah Joughin Murder: How Did She Die? Who Killed Her?