911 operators in Harlem, New York City, received a frantic call on January 27, 1998, informing them of a possible robbery at a gambling parlor. Once first responders reached the establishment, they found retired police officer Albert Ward lying dead in a pool of his own blood. The podcast 'Letters from Sing Sing' chronicles Albert's shocking murder and follows the investigation that tried to get to the bottom of the matter. Let's delve into the details surrounding the case and find out more, shall we?
How Did Albert Ward Die?
A retired New York City police officer, Albert Ward, was 59-years-old at the time of his murder. People who knew him described him as a helpful and generous individual who never hesitated to help others. Besides, Albert was also known for his amicable behavior, which made his sudden demise all the more shocking. After retiring from the police force, he focused his attention on running a successful business, and reports mentioned that he owned a bar and a Baskins Robbins ice cream shot at the time of his death.
Besides, Albert also invested in real estate as he was the owner of several other buildings, and sources claim that Albert even operated an illegal gambling operation. Yet, no one had any idea about the tragedy that would soon befall him. People present at the illegal gambling operation claimed that a man entered the establishment on January 27, 1998, intending to make a bet. Although the place did not allow strangers to participate in the activities, the man was allowed to place his bet and leave.
However, the same person returned shortly after, and when people let him inside the second time, he took out a gun and announced that he was robbing the place. Thereupon, the man's acquaintance, a dark-skinned individual, also entered the establishment and began restraining people with duct tape. In the ensuing struggle, Albert, who had a gun of his own, tried to stand up and shoot at the dark-skinned man. The other robber immediately responded by drawing his gun and shooting Albert at close range.
The gunshot wound made the retired police officer fall to the ground while the robbers fled the scene. Once first responders arrived at the crime site, they found Albert in a pool of his own blood and declared him dead. Subsequently, an initial medical examination noted the bullet wound, while an autopsy determined it to be the reason behind Albert's death.
Who Killed Albert Ward?
The initial investigation into Albert Ward's murder was pretty challenging as the police did not have a lot of leads to work with. Even though numerous people witnessed the attack on the retired police officers, they were unwilling to speak with authorities as most of them were associated with the illegal gambling parlor. On the other hand, people close to Albert were confident that his death was not planned, but the botched robbery led to the murder.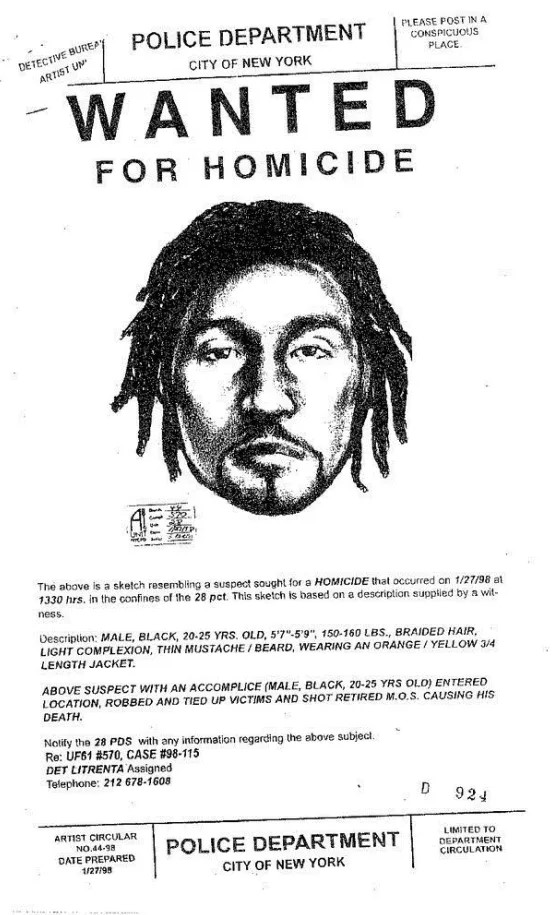 Hence, after several rounds of questioning and interrogation, the police claimed they were looking for a dark-skinned man named Mustafa, who had cornrows or dreadlocks. This description was shared with newspapers and television channels as the police requested anyone with any information to step forward. Although there was no news of Mustafa for days, two witnesses approached the police and insisted they knew who killed Albert Ward. Authorities then arranged for a photographic lineup, and both witnesses picked a man named Jon-Adrian "JJ" Velazquez as the killer.
Surprisingly, JJ was a Hispanic man with short hair and did not match the initial description of the killer. However, the police based their case on the eyewitnesses and charged the suspect with murder. Once presented in court, JJ pled not guilty and claimed he was not present at the crime scene on the day of Albert's murder. However, the jury eventually convicted him of murder and sentenced him to 25 years to life in prison in 1998. Besides, a man named Derry Daniels, who possessed a lengthy criminal record, confessed to being JJ's accomplice in the same robbery.
Although JJ was convicted in 1998, he kept insisting on his innocence and did everything he could to overturn his conviction. With time, the two witnesses who picked JJ out of the lineup recanted their statements, claiming they might have been mistaken. On the other hand, the defense found two other witnesses who mentioned that a man named Mustafa had confessed to killing Albert Ward.
Additionally, JJ claimed he had no idea who Derry Daniels was, and prosecutors could not find any evidence that could link the men together. However, even after being faced with such evidence, an appeals court rejected JJ's request for a new trial in 2014. Nevertheless, the petitions continued, and finally, in August 2021, the then-governer of New York, Andrew Cuomo, granted JJ clemency, leading to his release on September 9, 2021. Yet, readers should note that after JJ's release, no one had been arrested or accused of Albert Ward's murder.
Read More: Where is Jon-Adrian "JJ" Velazquez Now?