Investigation Discovery's 'Scorned: Fatal Fury: An Exercise in Murder' depicts how Alexander Algeri was murdered outside his New York fitness club in January 2001. It took the police more than a year before realizing he was not the intended hit. They were shocked to learn how bitter court proceedings led to the case of mistaken identity, where an unfortunate young man lost his life. If you're interested in finding out more, including the perpetrators' identities and current whereabouts, here's what we know.
How Did Alexander Algeri Die?
Alexander "Alex" Algeri was born to Salvatore Algeri in New York on September 18, 1968. He was the co-owner of the Dolphin Fitness Club in Amityville near the Town of Babylon in Suffolk County, on the South Shore of Long Island, in New York. Alex lived in a shared home in Deer Park on Long Island. Friends and relatives described him as a "friendly electrician with no enemies" who joined Paul Riedel and a third partner to start the Dolphin Fitness Club in 1998.
Paul stated, "We built that business from nothing. He was my best friend." He also claimed in later interviews that Alex was the best man at his wedding and was his son's godfather, in addition to being a business partner. The latter's father, Salvatore, reminisced how Paul and his son were close, riding Harley-Davidsons together and traveling to motorcycle expositions across the country. He also recalled how Alex had taken great pride in owning the gym and said, "He was all excited; he had something that he wanted."
Hence, it was shocking when 32-year-old Alex stumbled into the fitness club from the back parking lot and claimed he had been shot on the evening of January 17, 2001. According to witnesses, he had gone to the parking lot to retrieve some music CDs from his car when club members heard bullets ringing out in the parking lot. Moments later, Alex dragged himself inside the club before collapsing to the floor and succumbing to his injuries. According to the show, unknown perpetrators had riddled the victim with bullets in the back, leading to his death.
Who Killed Alexander Algeri?
The investigators were initially flabbergasted about the nature of the crime. They talked with Alex's family and friends to learn he had no enmity with anyone and kept to himself, minding his own business. Salvatore alleged, "There wasn't anybody out there who wanted to do this to my son." Unsuccessful in finding any motive, the officers chalked down the murder as another mindless New York crime — an attempted burglary that seemingly went wrong. However, it would be a year before the authorities learned Alex was an unfortunate victim of mistaken identity.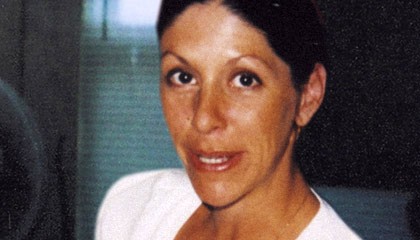 The detectives were always suspicious of their hypothesis about Alex's murder being an attempted burglary. Police sources claimed the brutality of the homicide indicated the crime was more personal than some random burglars shooting an unfortunate victim in the hope of stealing his wallet or car. One of the witnesses and a former member of the Dolphin Fitness Club, Peter Casserly, said, "It looked like a hit where somebody wished to do Alex serious harm that night."
The authorities questioned Paul, who immediately arrived at the fitness club after hearing the tragic news of his business partner and friend being shot dead. According to the episode, he looked genuinely shaken and insisted he had nothing to do with the heinous crime. Paul's attorney Steven Constantino stated his client had an alibi and said, "He was out with a friend who confirmed he had been with them at the time of the shooting." Eventually, the police dropped Paul from their list of suspects since they had no hard evidence to connect him to the murder.
According to the show, Paul's wife, Lee Ann Reidel, alleged Alex had faced threats from a local mobster, and the investigators spent their time looking into the same. Meantime, the Reidels moved to Florida, with Paul having to commute to New York on the weekends to look after the fitness club. Alex's homicide investigation soon turned cold, with the authorities unable to locate new leads or evidence. Yet, they had a significant breakthrough a few months later when they made an unexpected arrest.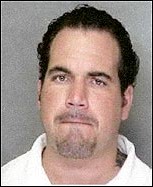 The police arrested a drug-abusing bodybuilder named Scott Paget in Miami, Florida, in early 2002 on charges of driving a stolen vehicle. But the Long Island detectives were intrigued when he claimed he knew who murdered Alex. According to Scott, a Florida strip-club bouncer, Ralph "Rocco" Salierno, was the real triggerman in Alex's murder. When the police looked into the bodybuilder's allegations, they were shocked to find several new leads that eventually convinced them he was speaking the truth.
According to reports, Paul met his wife, Lee, at a Long Island strip club in the mid-90s and was attracted by the feisty cocktail waitress' beauty and charms. They got married in 1999 after she became pregnant with his child. However, the happy marriage was thrown into disarray when Paul got embroiled in drug problems and served a 6-year sentence for robbing an undercover police officer at gunpoint. According to court testimony, Lee abruptly left him in 2000 summer.
Lee took the children, reportedly $120,000 of Paul's money, and moved to Florida to begin a new life. However, she, her mother, and the latter's partner were fearful Paul might show up in Florida for his money and children. The trio allegedly hired Rocco and another individual to beat up Paul if he showed up in Florida to cause any trouble. Meanwhile, Paul hired a New York lawyer and filed court proceedings, forcing Lee to bring their toddler son back to Long Island pending the outcome of a custody battle.
Scott claimed Rocco and Lee hired him to aid the bouncer in carrying out a hit on Paule when he was in New York. He testified that Rocco paid him $3,000 to drive to and from Florida and stated Lee gave them her estranged husband's photo and explicit instructions on where he could be found. However, the hitmen made a blunder when they mistook Alex for Paul due to the two friends' similar appearances and the same car make. Scott alleged Rocco fatally shot the unfortunate victim, and the duo returned to Florida.
Where Are Lee Riedel, Rocco Salierno, and Scott Paget Now?
Based on Scott's testimony, Rocco was arrested in early April 2002 and blamed the former as the triggerman. Both men were charged with Alex's murder, but the investigators still lacked enough evidence to arrest Lee — the alleged mastermind behind the botched-up hit. Luckily, they had another breakthrough when one of Rocco's closest friends testified he witnessed Lee plotting the crime and claimed to be present when she confronted Rocco about killing the wrong person.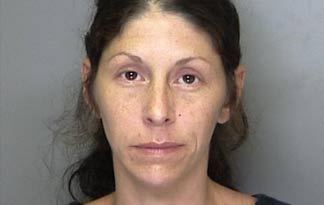 Authorities arrested Lee in March 2003 and charged her with first-degree murder and conspiracy to commit second-degree murder. She was convicted and sentenced to 25 years to life in April 2004. According to court records, she served her sentence in Bedford Hills Correctional Facility for Women and has been presumably released on parole.
Rocco was convicted of first-degree and second-degree murder and attempted second-degree murder charges. He was sentenced to life, and the 55-year-old continues to serve his sentence at the Sullivan Correctional Facility. Scott pleaded guilty to second-degree murder in 2004 and was sentenced to 15 years. He had served his sentence at New York's Eastern Prison and had since been released.
Read More: Shawn McGrath and Shanda Wilson Murders: How Did They Die? Who Killed Them?