'Island Crime: Whiskey Creek Murders' follows the massacre in Whiskey Creek, Canada, in October 2020, with at least three people, including Shawn McGrath and Shanda Wilson, dead and several others injured. The podcast features interviews with community workers helping in the area and law enforcement officials involved in the investigation to provide a coherent picture of the case, whose details have primarily not been released in the public domain. So, who are Shawn and Shanda, and how did they die? Let's find out.
How Did Shawn McGrath and Shanda Wilson Die?
A dirt bike rider on the Melrose Forest Service Road in Whiskey Creek, Canada, came across a man described as "unresponsive" on November 1, 2020. He called the authorities, and Major Crime investigators arrived at the gravel pit in Whiskey Creek to find two bodies in a burned travel trailer and a man with gunshot wounds in a second trailer. According to police sources, a couple living in one of two ­trailers at the site haven't been seen and are believed dead. The third body found nearby was later identified as Tyler — a Vancouver Island-born man in his 30s.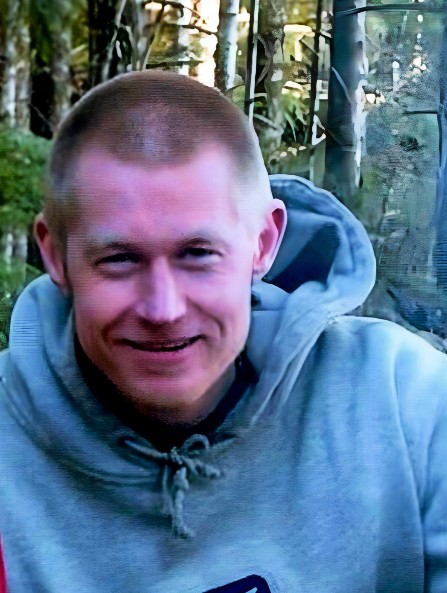 News sources claimed that one of the victims of the killings is believed to be Shawn McGrath, AKA Shawn Moore — a 52-year-old with an extensive criminal record. His girlfriend, Shanda Wilson, lived with him in the trailer. A peer-support worker named Kelly Morris, based out of Qualicum Beach, said she helped Shawn set up his trailer in the gravel pit at the end of Melrose Forest Service Road in early 2019, about 18 months ago. She further stated the ex-convict had told her he had just finished a jail sentence and had nowhere else to go.
However, Shawn refused to mend his ways, with Kelly alleging other homeless people living in the bush were afraid of him. According to reports, he was set to appear in Nanaimo provincial court in November 2020 for possession for trafficking and breach of recognizance. Shanda was listed as a co-accused in that case. Shawn had also been charged with robbery, break-and-enter, unlawful confinement, and use of an imitation firearm for offenses committed in Courtenay in 2005.
According to November 5 news reports, the authorities confirmed Shawn McGrath was one of the victims found dead after a fire and shooting near Whiskey Creek, approximately 50 kilometers west of Nanaimo. They further confirmed the other victim was his girlfriend, Shanda, 38, who sometimes went by the alias Shanda Atkinson. Neighbors in the area say the site was a squatters' camp that was feared among the homeless community due to alleged drug use and mental health issues.
Police reports stated a fourth victim found at the scene was rushed to a hospital where they were recovering from a gunshot wound to the shoulder. Sources reported the Vancouver Island Integrated Major Crimes Unit took over the investigation. They told the media that the victims were all known to one another. Oceanside Royal Canadian Mounted Police (RCMP) noted, "We believe that other people related to this event are still at large. The initial investigation revealed that everyone was known to one another, and therefore we don't think the general public is at risk."
Who Killed Shawn McGrath and Shanda Wilson?
Despite the belief that others may be involved, the authorities claimed they did not know the identities of possible suspects. Two years later, the crime remains unsolved. A prior junkie herself, Kelly claimed she had planned to visit several bush camps on the night of the killing with Halloween supplies but did not go when someone tipped her not to. She stated the tip might have probably saved her life. Kelly said, "If I had been here, I wouldn't be here, and I got the phone call to stay away from the camps."
According to Kelly, more than 380 people lived in forested areas across the Parksville-Qualicum area. Most of these people struggled with addiction and other drug-related issues. Yet, the level of violence made her concerned for other homeless people living in the bush. Kelly stated, "A lot of homeless are wondering what is going to happen now. People are going to continue to be hurt in the bush. They're sitting targets." Police sources revealed that Shawn was the likely target of the attack.
The mother of Tyler — the third victim — stated her son had bipolar disorder, had turned back to drugs, and ended up living at Shawn's off-grid campsite after a recent relationship breakdown. She said, "I miss him every day. I just can't believe somebody like Tyler would end up being murdered in this way because he certainly didn't deserve it. He did have addictions for sure, but he wouldn't have hurt a fly." Tyler's last name, as well as his mother's name, is being withheld for safety reasons. She urged the authorities to solve the case with urgency.
The Whiskey Creek victims lived in trailers out in the woods and struggled with substance use, with some possessing criminal records. These factors contributed to a narrative suggesting the murders were somehow justified. Nonetheless, Kelly stated, "Nobody deserved what happened up there, period. Nobody, no matter what, there were other ways to deal with that other than killing people." She is frustrated that there is no more help for people living rough in old trailers, makeshift structures, or tents.
Read More: Sergei Kobozev Murder: Where are Alexander Nosov and Natan Gozman Now?