Alexandra Daddario is an American actress. She is known for playing Annabeth Chase in the 'Percy Jackson' film series, Blake Gaines in 'San Andreas', and Summer Quinn in 'Baywatch'. She also starred in the films like 'Texas Chainsaw 3D' and 'Hall Pass', and has guest-starred in television series such as 'White Collar', 'It's Always Sunny in Philadelphia', 'True Detective', 'New Girl' and 'American Horror Story'.
She made her television debut at the age of 16 when she played victimized teen Laurie Lewis in the ABC daytime soap opera 'All My Children'. Her first major role was as Annabeth Chase in the fantasy adventure film 'Percy Jackson & the Olympians: The Lightning Thief' in 2010. She also had a recurring role as Neal Caffrey's love interest Kate Moreau in the USA Network's procedural drama series 'White Collar'. In 2011, she co-starred in 'Hall Pass' and had a recurring role as Rachel in NBC's comedy-drama series 'Parenthood'.
In 2012, she starred in the music video for Imagine Dragons' song 'Radioactive', and had an episode guest stint in the FX sitcom 'It's Always Sunny in Philadelphia' as Ruby Taft. Her first starring role after Percy Jackson was the slasher film 'Texas Chainsaw 3D' in 2013 as the lead character Heather Miller. In the latter part of 2013, she reprised her role as Annabeth Chase in the film sequel 'Percy Jackson: Sea of Monsters'. She then appeared in the romantic horror comedy 'Burying the Ex' with Anton Yelchin and Ashley Greene.
In 2013, she was cast in the first season of the HBO anthology series 'True Detective'. She appeared in a four-episode arc as Lisa Tragnetti, a court reporter having an extramarital affair with Woody Harrelson's character. The following year, she had a lead role as Blake Gaines in the disaster film 'San Andreas', alongside Dwayne Johnson. Also in 2015, she made a cameo appearance in the pilot of the Fox comedy series 'The Last Man on Earth' created by and starring Will Forte.
In 2016, she had a supporting role in the Nicholas Sparks romantic drama film 'The Choice', directed by Ross Katz. She subsequently starred as one of the leads in the film adaptation of 'Baywatch' in 2017, reuniting with her 'San Andreas' co-star Dwayne Johnson. That same year, she portrayed Kate Jeffries, alongside Kate Upton, in the road trip comedy 'The Layover' directed by William H. Macy.
In 2018, she appeared in the music video 'Wait' by Maroon 5 and starred as Avery Martin in the romantic comedy 'When We First Met', opposite the film's co-writer Adam DeVine. She starred as Constance Blackwood in 'We Have Always Lived in the Castle', a Stacie Passon-directed film adaptation of Shirley Jackson's mystery thriller novel of the same name.
At this point, the question that might be circling your mind is what is the next Alexandra Daddario project? Well, the good news is that we have a clear answer to that question. Here's the list of upcoming Alexandra Daddario films and television shows scheduled to release in the near future. We can only hope that the latest Alexandra Daddario projects would be as good as some of her recent ones.
7. We Summon the Darkness (2019)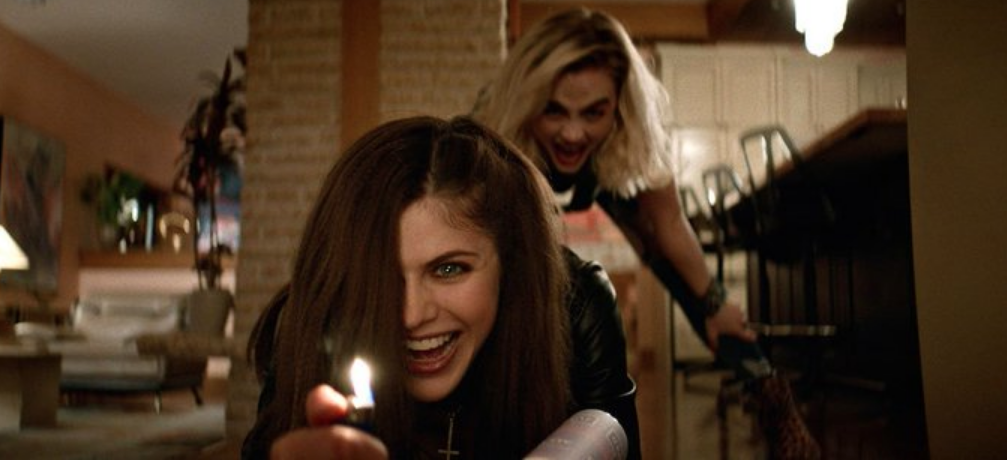 Alexandra Daddario and Keean Johnson are set to star in 'We Summon the Darkness', a horror thriller to be directed by Marc Meyers. Other members of the cast include Maddie Hasson, Logan Miller, Amy Forsyth, and Austin Swift.
The script, by Alan Trezza, is set in the Midwest against a backdrop involving a killing spree thought to be orchestrated by a satanic cult. Three best friends embark on a road trip to a heavy-metal show, where they bond with three aspiring musicians and head off to one of the girls' country home for an afterparty. A night of fun and youthful debauchery takes a deadly turn as bodies begin to pile up, with each side thinking the other hides the killer.
Daddario plays the girls' leader who invites the group of boys to her parents' estate. Robert Jones, James Harris, and Mark Lane, who produced the horror hits like '47 Meters Down' and 'The Strangers: Prey at Night', are producing and financing the project via their banner, The Fyzz. The movie releases on December 13, 2019.
Read More: Upcoming Mel Gibson Movies
6. Why Women Kill (2019-)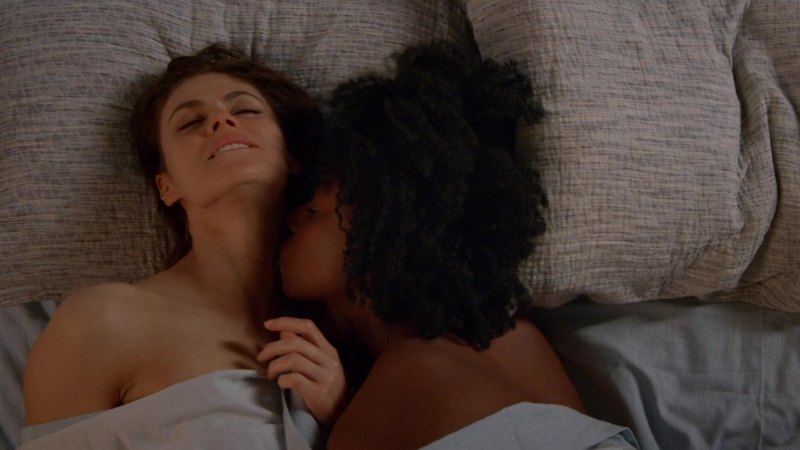 'Why Women Kill' is an American dark comedy web series that airs on CBS. The drama show focuses on deaths that happen when the respective husbands of three married women commit adultery. The show takes a look at different time frames. 'Why Women Kill' has been created by Marc Cherry.
It follows the stories of three women from very different decades, who are all connected through living in the same Pasadena mansion. They also share the fact that they have all faced infidelity in marriages. The first story is set in 1963 and tells us of Beth Ann Stanton, who is a content housewife. However, peace goes for a toss when she uncovers the truth of her husband's infidelities. The next story is set in 1984 and follows a socialite Simone Grove. She discovers her husband's homosexuality and starts an affair of her own. The third story is set in 2019 and follows a couple who are in an open marriage. However, the liberal arrangement becomes complicated when both husband and wife fall for the same woman. These infidelities set off chains of events that ultimately end in the women taking the lives of another person.
Daddario figures into the 2019 storyline, playing the part of Jade or Irene Tabatchnick, the bisexual mistress of Taylor. Although her part in the show has been enjoyable, it is clear that 'Why Women Kill' is likely to go with all new stories once the second season airs.
5. Lost Girls and Love Hotels (TBA)
'Lost Girls and Love Hotels' is an upcoming Swedish-Japanese-American dramatic thriller film starring Alexandra Daddario. The film is based on the novel of the same name by Catherine Hanrahan, who also wrote the screenplay, while William Olsson serves as director.
It follows Margaret, a Western woman living in Tokyo, Japan, who loses herself in the city's dive bars and love hotels at night in order to repress the traumatic childhood memories of her schizophrenic brother. When she meets and falls for a charming Japanese gangster named Kazu, she has the opportunity to find herself again. However, the threat of a killer in the city may cause her to lose her soul completely.
Read More: Upcoming Daniel Craig Movies
4. 1 Night in San Diego (TBA)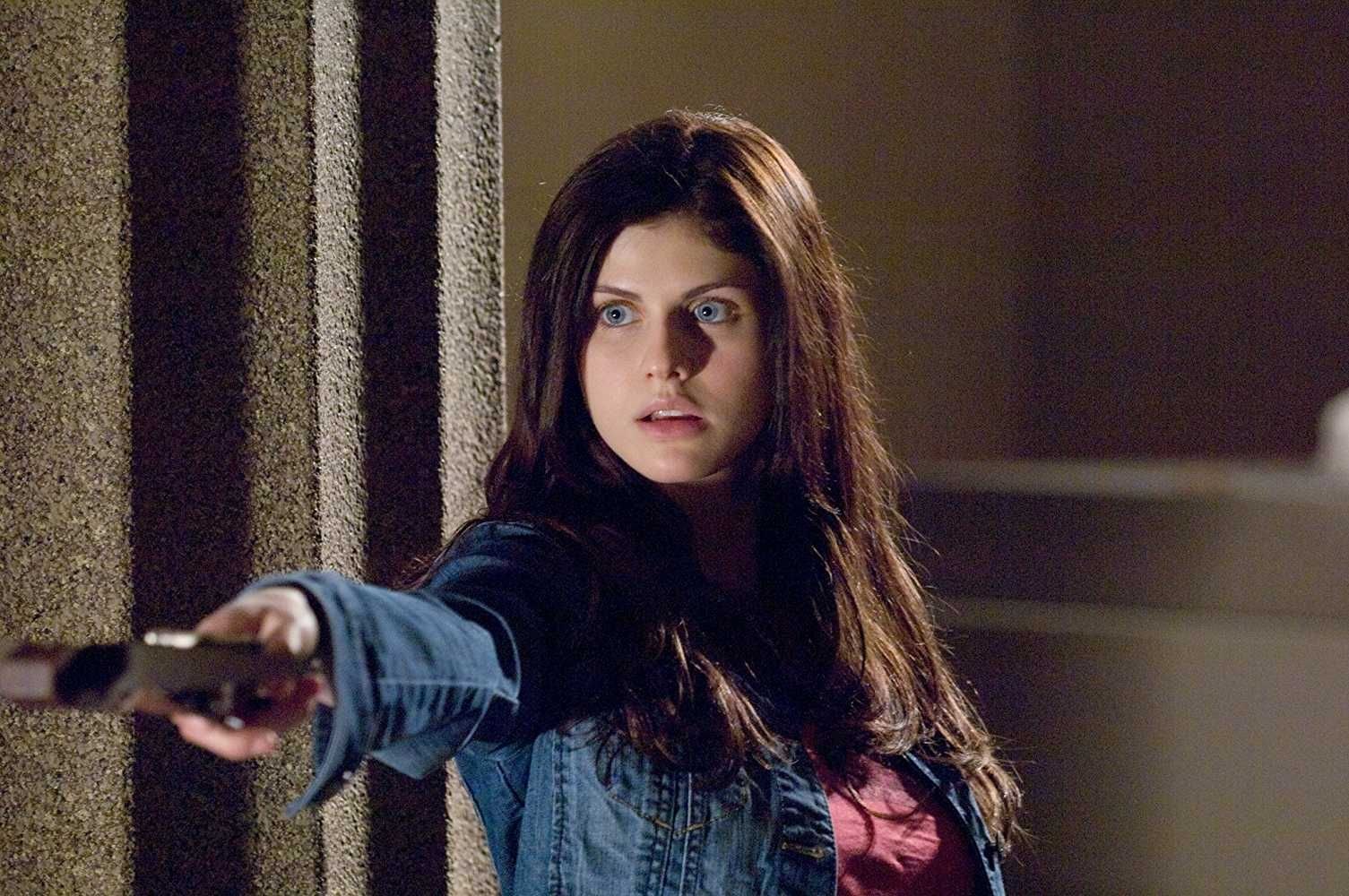 Road trips either turn out to be horror fests in movies, or they end up being extremely fun. There is no in-between or normal road trips that films decide to show. '1 Night in San Diego' is easily in the extremely fun category. The movie has been written by Penelope Lawson, who is also directing.
The plot follows girls who are best friends for life (BFFs) as they embark on a road trip to San Diego, in order to meet their high school crush and to attend the comic-con. However, their plan goes awry, naturally, landing them in a night of chaos and debauchery that is enough to test the very depths of their friendship.
Alexandra Daddario appears as Kelsey in the movie. Though not much is known about her role at the moment, we are sure that the actress will deliver a memorable performance, and manage to make her character stand out.
3. Happy Life (TBA)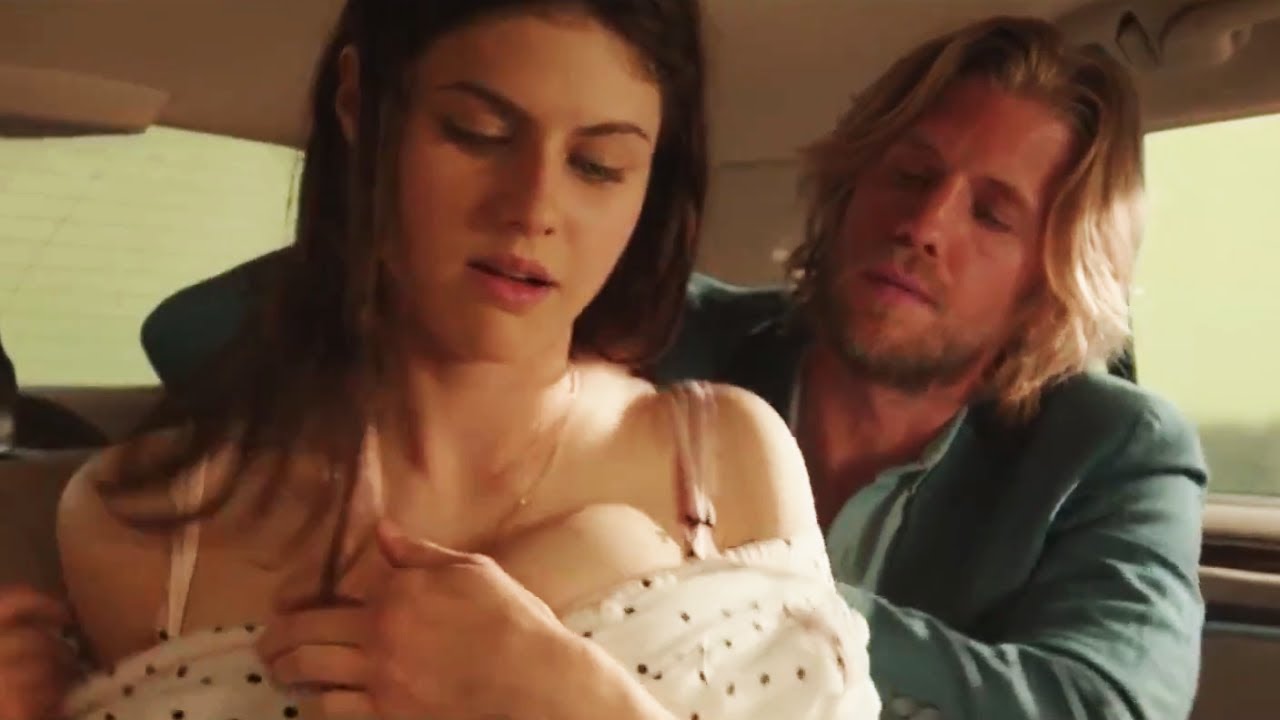 Alexandra Daddario is all set to wreck yet another marriage in 'Happy Life' after doing something similar in 'Why Women Kill'. She is slated to appear as an Instagram model who has an affair with a married man. However, the story focuses on this workaholic man's wife. When she suspects, and gradually uncovers her husband's affair, the woman, who has become a mother recently, goes on a journey of self-discovery.
Journeys such as these are rife with mistakes, and the woman finds herself making one mistake after the other, as she finds herself in the arms of a younger man. Soon she must decide if she will come to terms with her life's decisions, as she strays further away from her perfect and responsible self.
The movie comes from David Stassen and knowing Daddario, she will be sure to turn heads with her performance in the upcoming project.
2. Die in a Gunfight (TBA)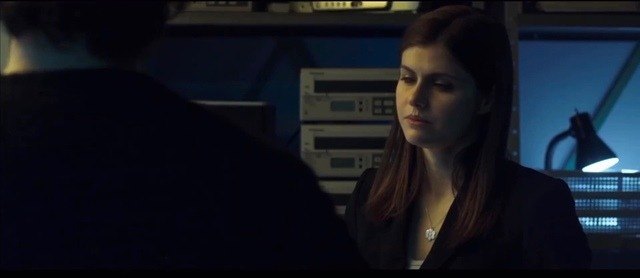 'Die in a Gunfight' is an upcoming action drama that seems to be a retelling of the Romeo and Juliet tale in a modern setting, with the element of crime added. The project comes from Collin Schiffli, with the screenplay from Andrew Barrer and Gabriel Ferrari.
The story follows two star crossed lovers who cannot live out their dreams due to the tensions between their families. A young man happens to fall for the daughter of his father's nemesis in New York City, while the family tensions threaten to upend whatever love and tenderness exist between the two. Daddario appears in the role of the woman who is in love with the man.
The actress will surely bring her talents to this performance, ensuring we remember her in the film. Being in the pre-production stages, it does not have a release date yet. People behind the project spoke of it, saying, "This is the time for a film like 'Die in a Gunfight'. It is a classic love story wrapped in an electric, modern action/thriller setting. With this terrific creative group, we are excited to make the 'True Romance' of this generation."
1. San Andreas 2 (TBA)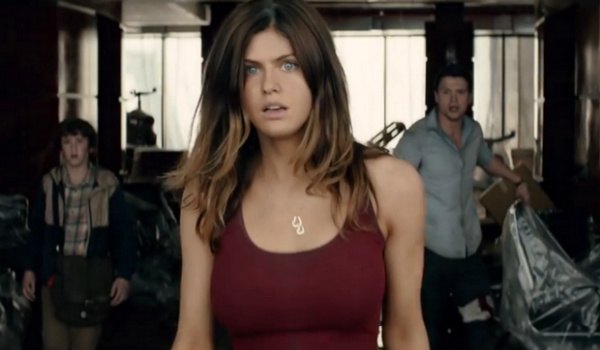 Hollywood is all about remakes, franchises, and sequels now, taking a page from Disney's successful book of how to make money in movies. 'San Andreas 2' is an example of that. Coming from Brad Peyton, the movie is going to be yet another big-budget project with the bankable face of Dwayne Johnson, cast as the protagonist. Not much is known about the plot at the moment.
However, it will be sure to follow the story of the rescue helicopter pilot who tries to save the life of his family after a devastating earthquake. Daddario is all set to reprise her role in the movie as Blake Gaines, the daughter of the protagonist. We hope to see more of her in the upcoming movie and expect it will be yet another enjoyable watch.
ALREADY RELEASED
Lost Transmissions (2019)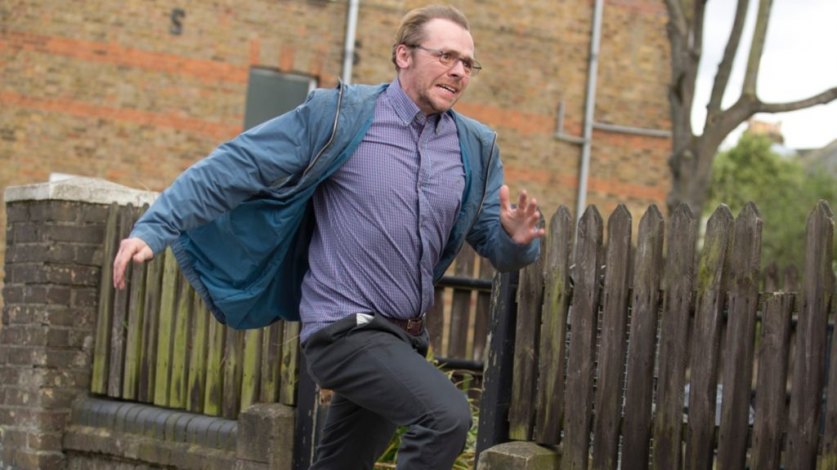 'Lost Transmissions' is an indie drama film, written and directed by Katharine O'Brien. It stars Simon Pegg, Juno Temple, Alexandra Daddario, Tao Okamoto, Rosanna Arquette, and Bria Vinaite.
It follows the story of Hannah, a shy songwriter, who discovers that her friend, respected record producer Theo Ross, has lapsed on his medication for schizophrenia. Hannah rallies a group of friends to help commit Theo to a psychiatric facility, chasing him as he outruns his colorful delusions through the glamour and grit of Los Angeles. From the highs of rock 'n' roll to rock bottom, it's a story of the unsung heroes behind the hits. The movie released on April 28, 2019.
Read More: Upcoming Nicholas Sparks Movies
Can You Keep a Secret? (2019)
Alexandra Daddario stars in the adaptation of 'Can You Keep a Secret?' based on the New York Times bestselling book by Sophie Kinsella. Elise Duran directs the feature and Daddario executive produces.
Daddario plays Emma Corrigan, a girl with a few secrets. On a turbulent plane ride, thinking she's about to die, Emma spills them all to the handsome stranger sitting next to her. At least, she thinks he was a stranger. But then Jack Harper, her company's young and elusive CEO, arrives at the office. It's him. And he knows every single humiliating detail about Emma.
Duran directs from the adapted screenplay by Peter Hutchings. Claude Dal Farra, Brice Dal Farra, and Brian Keady produce for BCDF Pictures. Charles Miller executive produces alongside Daddario. The movie released on September 13, 2019.
Read More: Upcoming Blake Lively Movies