Adam Sandler needs no introduction. The actor has carved his own niche in Hollywood by starring in some of the finest comedy films that have the perfect blend of humor and emotions. Whether it's portraying a carefree singer in 'The Wedding Singer,' or a doting father in the recent Netflix hit 'You Are So Not Invited to My Bat Mitzvah,' the actor always leaves an indelible mark on the audience. But Sandler's talents are not limited to just comedy.
From showcasing his goofy charm in his early breakout films like 'Billy Madison' and 'Happy Gilmore,' to giving nuanced performances in 'Punch-Drunk Love,' and 'Hustle,' the actor has time and again proven his versatility. With such an incredible filmography, Sandler's new projects are always anticipated highly by the audience. If you, too, are curious to know about the actor's upcoming films and TV shows, we have got you covered!
1. Leo (2023)
Sandler's next project is an animated movie titled 'Leo.' The comedy film follows a 74-year-old lizard named Leo who has spent his whole life in the terrarium of a Florida school. On learning that he only has one more year to live, the lizard decides to escape from the terrarium with his turtle friend. However, he instead gets caught up in the problems of the school students and has to rescue them from their mean substitute teacher. Sandler features in the movie as the voice of Leo. The actor has also produced the project and has penned the script along with Paul Sado and Robert Smigel.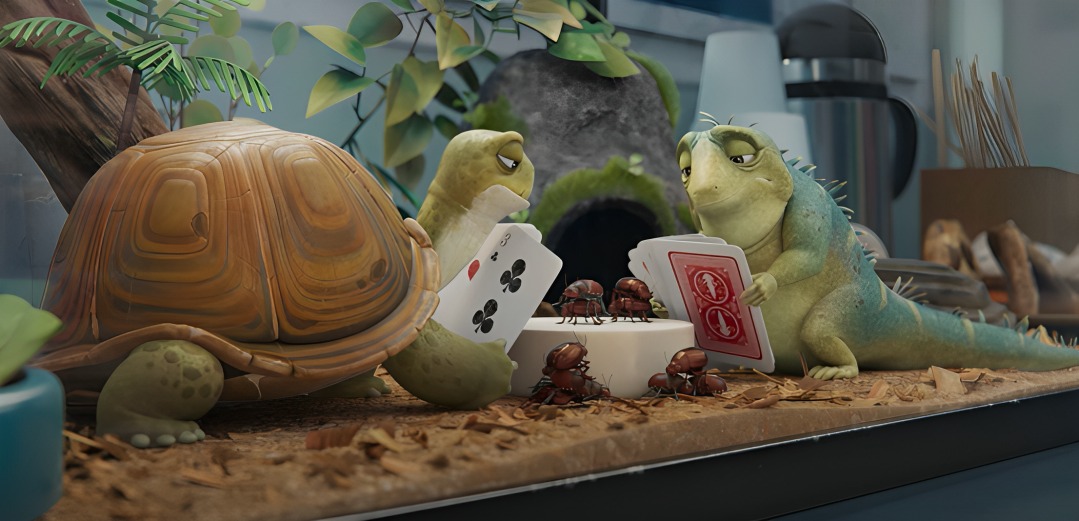 The project also marks another collaboration of the Sandler family after 'You Are So Not Invited to My Bat Mitzvah,' as Adam Sandler's wife Jackie and their daughters Sadie and Sunny are also lending their voices to different characters in the film. The rest of the voice cast includes Stephanie Hsu, Rob Schneider, Jason Alexander, Bill Burr, Sheila Carrasco, Heidi Gardner and Nicholas Turturro. The musical film, directed by Robert Marianetti, Robert Smigel, and David Wachtenheim, is all set to premiere on Netflix on November 21, 2023. You can check out the official teaser of the film here.
2. Spaceman (2024)
'Spaceman' is a sci-fi film that follows Jakub Procházka, an orphan who grows up in the Czech countryside and overcomes all challenges to become the first astronaut in the country. During a solo mission in space, the astronaut starts to have a conversation with an imaginary giant alien spider. The two form an emotional bond as Jakub discusses with him how his life on earth is falling apart.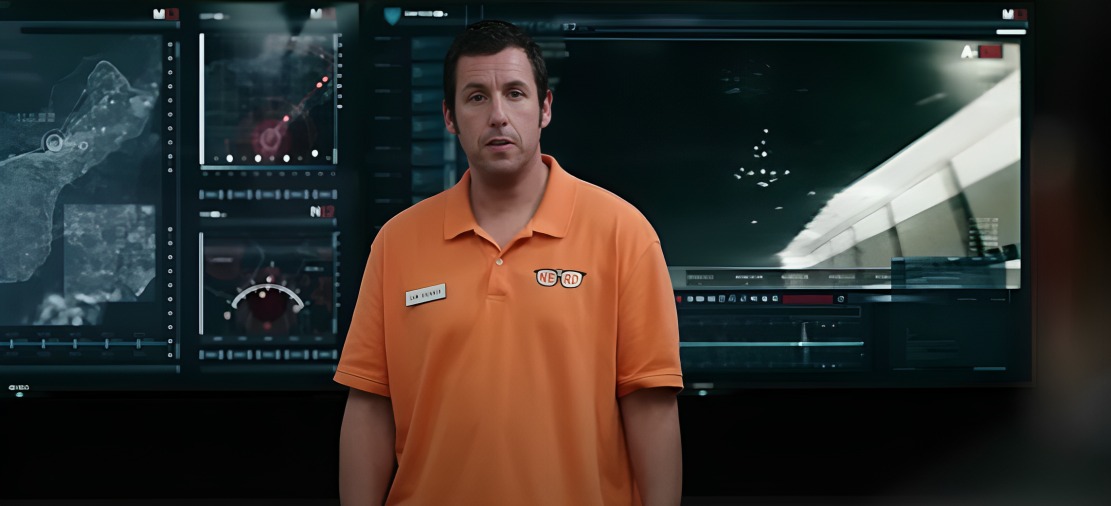 Based on Jaroslav Kalfař's 2017 novel 'Spaceman of Bohemia,' the drama film is directed by Johan Renck ('Downloading Nancy'). Sandler stars as Jakub, with Carey Mulligan, Paul Dano, Kunal Nayyar, Isabella Rossellini, Sinead Phelps, John Flanders, and Petr Papánek. The film is currently under post-production and is expected to be released on Netflix in 2024.
3. Untitled Film with Safdie Brothers (TBA)
Sandler is also going to be seen in a yet-untitled movie written and produced by Joshua and Benjamin Safdie. The film is set against the backdrop of high-end sports card collections in the 1990s and follows a retired Baseball pitcher who tries to make a comeback. Meanwhile, a sports memorabilia agent tries to capitalize on his success.
Sandler stars as the sports memorabilia agent, while the rest of the cast remains unconfirmed as of now. The project marks the second feature-film collaboration of the actor with the Safdie Brothers after the 2019 crime thriller 'Uncut Gems.' In January 2023, Sandler revealed that the Safdie Brothers were still working on the script. "They've been writing this movie we're supposed to do together for a couple years," the actor said in an interview with The Hollywood Reporter.
"They just write hundreds and hundreds of pages. I'll read them and I'll say, 'I like the part when this…' And they'll be like, 'Oh, that's not in it anymore. We did a whole other thing. We're going to send you a new draft.' They just don't stop writing and thinking and coming at every angle they can, and this movie we're going to do is pretty amazing," Sandler added. The film is currently under development, and the release date has not been announced yet.
Read More: Best Adam Sandler Movies