Al Pacino, an illustrious name that instantly conjures visions of cinematic brilliance, has graced Hollywood with his unparalleled talent for over six decades. Pacino's ascent from New York's hustle to Hollywood's shimmer is a story of legend emerging from the vibrant streets of Manhattan, New York City. From his masterful portrayal of Michael Corleone in 'The Godfather' film series to the power-hungry Tony Montana in 'Scarface,' Pacino's versatility is, simply put, unmatched. Beyond entertaining, his performances have become iconic, gifting him a coveted Academy Award, multiple Tony honors, and the prestigious National Medal of Arts.
Whether stepping into the shoes of a gangster, a relentless detective, or a compelling lawyer, Pacino's dedication to his characters remains awe-inspiring, captivating audiences globally. As we reminisce about his treasure trove of cinematic gems, anticipation naturally builds regarding his forthcoming endeavors. So, for those spellbound by Pacino's artistry and eagerly anticipating his next cinematic venture, here's a sneak peek into the future projects of the venerable actor!
1. Knox Goes Away (TBA)
'Knox Goes Away' is an upcoming thriller film directed by Michael Keaton. The film delves into the life of a contract killer who, after being diagnosed with a rapidly progressing form of dementia, is given a chance at redemption. This opportunity comes in the form of saving the life of his estranged adult son. However, to achieve this, he must outpace the police, who are hot on his trail. The narrative is intensified by the protagonist's deteriorating mental state, adding layers of complexity to his mission.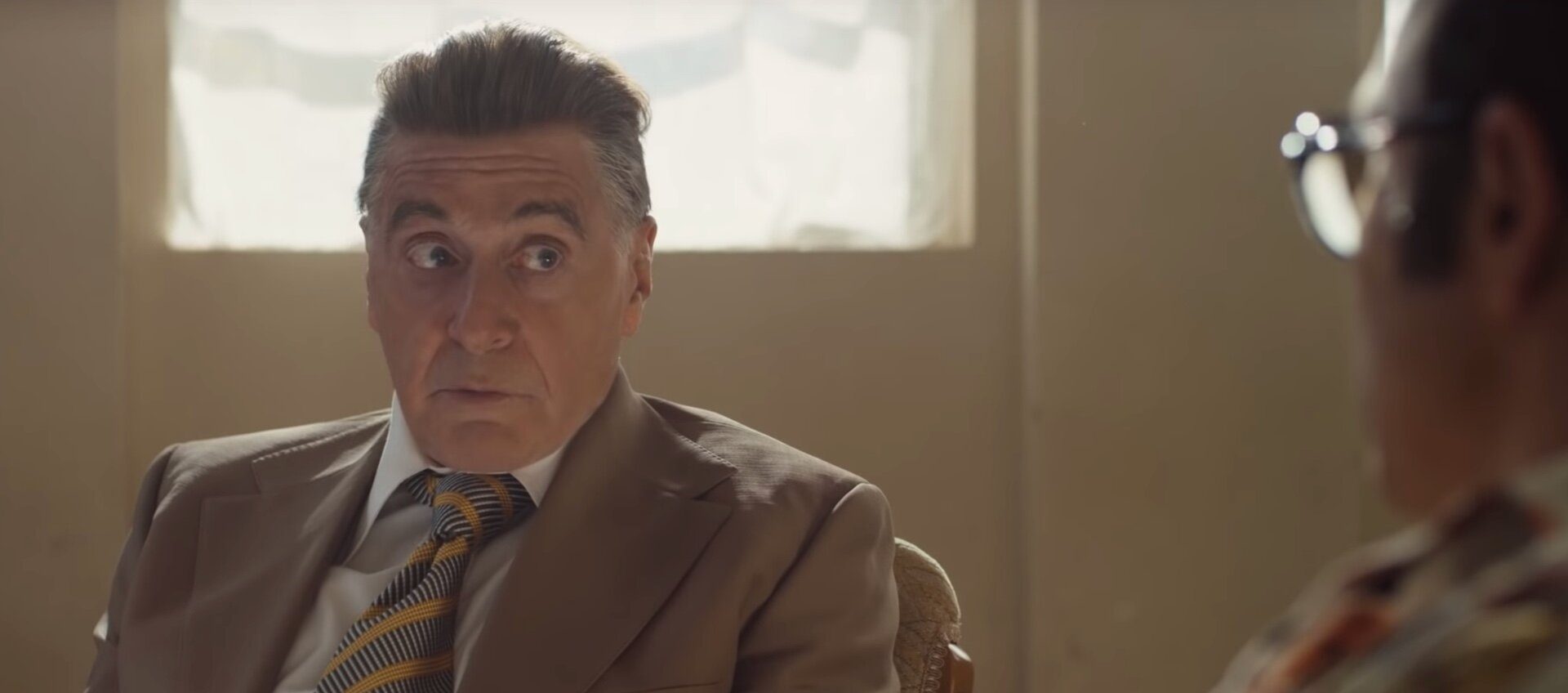 Al Pacino plays the role of Xavier Crane, an old pro and friend of the protagonist, John Knox. Crane is instrumental in the story as he carefully advises John Knox on every detail of what must be specifically done to help Knox's estranged son. The film boasts a star-studded cast, including Keaton as John Knox, James Marsden, Marcia Gay Harden, Dennis Dugan as Philo, Ray McKinnon, Lela Loren, and John Hoogenakker among others. Apart from directing, Keaton also plays the protagonist in the film, showcasing his versatility in the industry. The theatrical release date of 'Knox Goes Away' has not yet been revealed. The anticipation surrounding the film is palpable and worldwide audiences are eagerly waiting to witness the cinematic magic this ensemble cast will bring to the screen.
2. Billy Knight (TBA)
'Billy Knight' is an upcoming indie drama film that will mark the feature film debut of writer-director Alec Griffen Roth. The film is set to feature the legendary Al Pacino, alongside 'Stranger Things' star Charlie Heaton and Diana Silvers, known for her performances in 'Space Force' and 'Booksmart'. The plot revolves around grad school students Alex and Emily, who aspire to be filmmakers. Alex is also dealing with the grief of losing his father, a failed screenwriter. The only legacy his father left behind is a handkerchief with the name "Billy Knight" embroidered on it and a box of unfinished scripts. This leads Alex on a magical Hollywood adventure to uncover the mystery of "Billy Knight," blurring the lines between fiction and reality.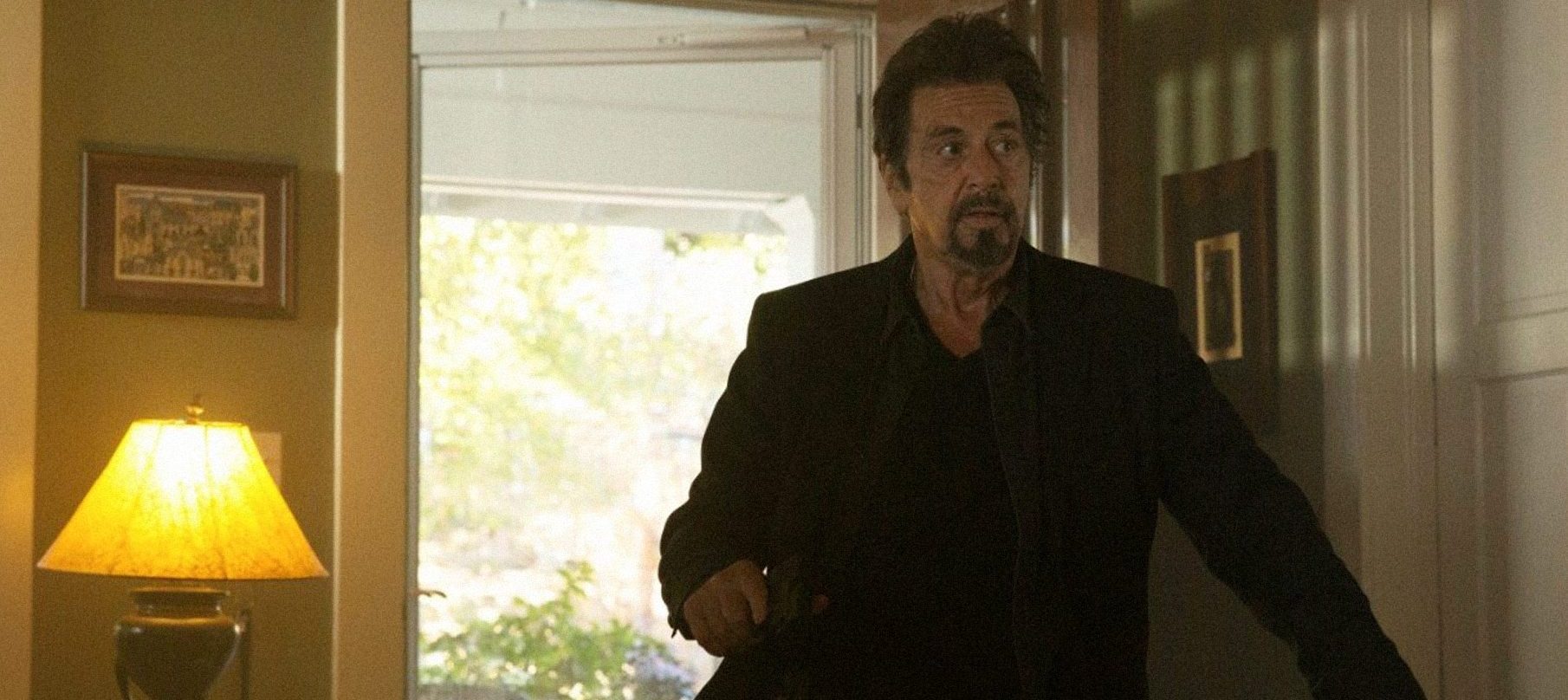 With his vast array of iconic roles, Pacino takes on yet another intriguing character in this film. While the exact nature of Pacino's role hasn't been revealed, the inclusion of such a heavyweight actor promises a compelling performance. The film is described as a "love letter to cinema," blending fantasy with the rich history of filmmaking. It's not just a tale about the world of cinema but also delves into the introspective journey of a young man searching for his voice and understanding life's priorities. As of now, the film has commenced its shooting in Los Angeles.
3. Sniff (TBA)
Directed by Taylor Hackford, 'Sniff' is an intriguing upcoming noir film that promises to be a fresh spin on the genre. The plot delves deep into the mysterious events at a high-end luxury retirement community. When two residents meet their untimely demise under suspicious circumstances, retired detective Joe Mulwray (Morgan Freeman), is drawn back into the investigative world. Assisted by his former partner, William Keys (Danny DeVito), they unearth a concealed underworld teeming with sex, drugs, and murder. This dark realm is overseen by the formidable kingpin Harvey Stride (Pacino) and his femme fatale enforcer, The Spider (Helen Mirren).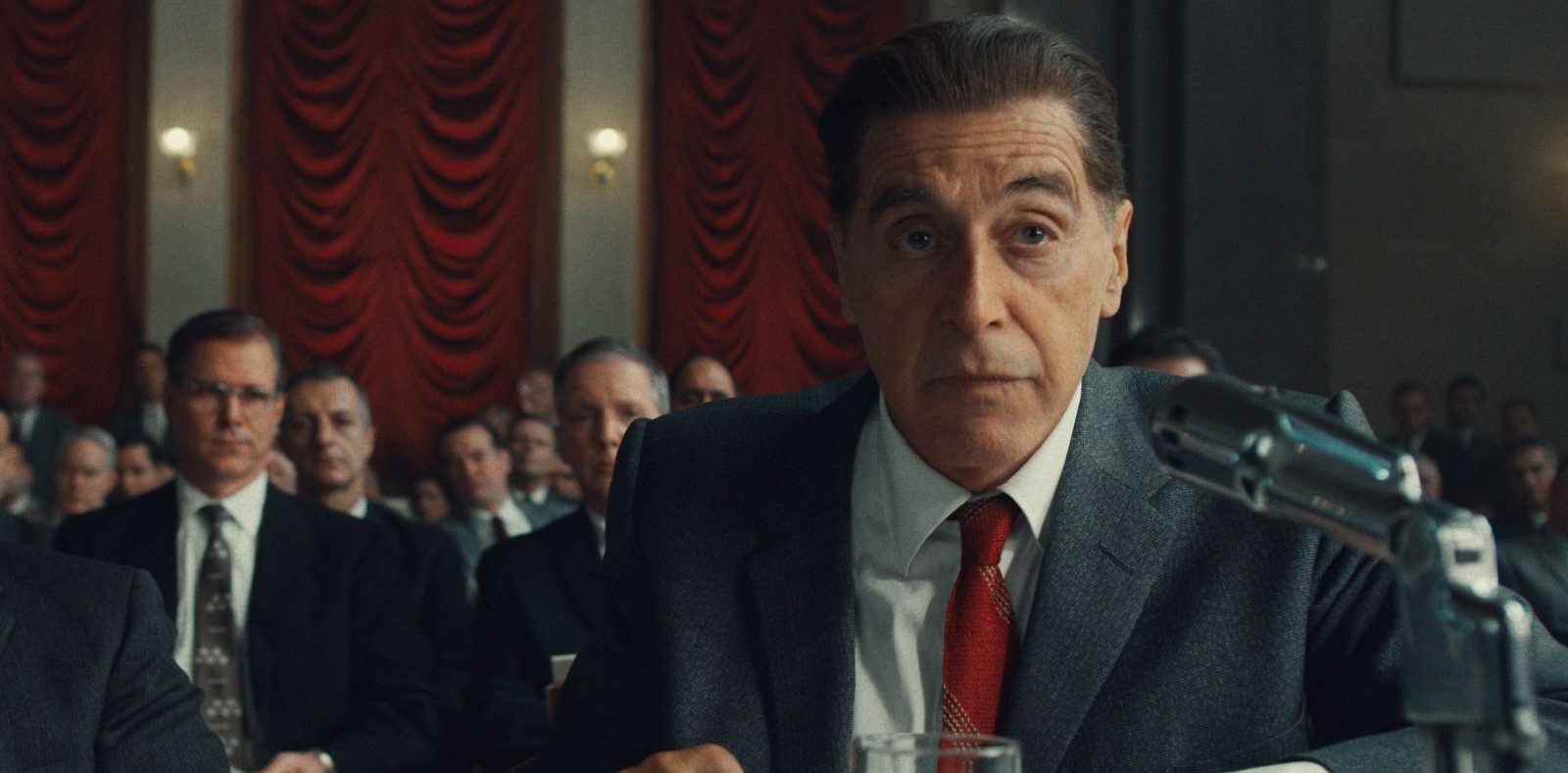 Pacino's portrayal of Harvey Stride is highly anticipated, given his legacy of delivering powerful performances. Joining him is a stellar ensemble cast, including Freeman, Mirren, and DeVito, each bringing a wealth of experience and depth to their respective roles. The collaboration between Hackford and Pacino, coupled with such a compelling storyline, is bound to create a cinematic experience that audiences will eagerly await. The project is currently in the filming stage with the US release date yet to be confirmed.
4. Modi (TBA)
'Modi' is a biographical film directed by Johnny Depp, focusing on the life of the renowned Italian artist Amedeo Modigliani. The film, adapted from Dennis McIntyre's play titled 'Modigliani,' delves into two tumultuous days in Modigliani's life during World War I in Paris. Known to his friends as Modi, he is depicted living a bohemian lifestyle, evading the police, and contemplating leaving his art career behind. However, his life takes a turn when he encounters an art collector named Maurice Gangnat, who was famously painted by Pierre-Auguste Renoir in 1916.
Al Pacino's character, Gangnat, can be the catalyst that changes Modigliani's life. Alongside Pacino, the film boasts a stellar cast, including Riccardo Scamarcio, who takes on the role of Modigliani, and Pierre Niney, who will be portraying fellow artist Maurice Utrillo. The narrative captures the essence of Modigliani's struggles in his interactions with fellow bohemians like Maurice Utrillo, Chaim Soutine, and muse Beatrice Hastings.
The anticipation surrounding 'Modi' is palpable, especially given the collaboration of cinematic giants like Pacino and Depp. With Depp at the helm as the director and Pacino's undeniable prowess in front of the camera, the upcoming film, which is currently in the pre-production stage, promises to be a deep dive into the world of art, passion, and the challenges faced by artists during one of history's most tumultuous periods.
5. Assassination (TBA)
'Assassination' is an upcoming thriller film directed by the acclaimed Pulitzer Prize-winner and Oscar nominee David Mamet. The film delves into the fateful murder of former US President John F. Kennedy, reimagining his death as a hit ordered by Chicago mob kingpin Sam Giancana. This audacious plot twist suggests that the assassination was payback for JFK's attempts to undermine the mob, especially after they had played a significant role in getting him elected. This intriguing perspective on the assassination is further intensified by the fact that the script's co-writer, Nicholas Celozzi, is Giancana's grandnephew, adding a layer of personal connection to the narrative.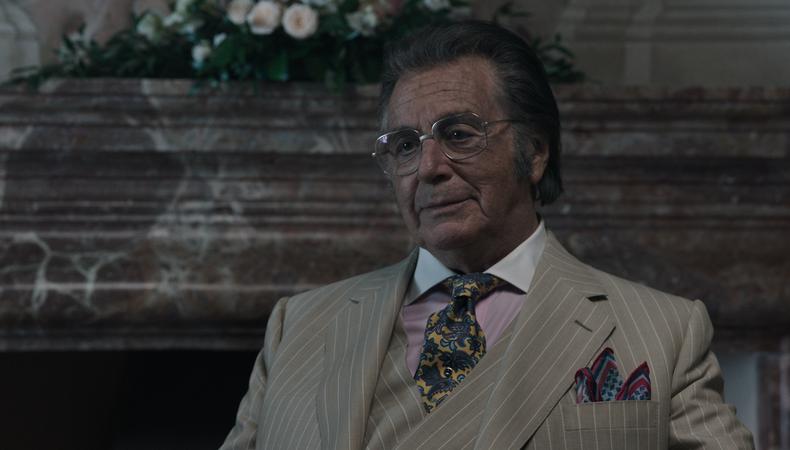 Pacino is joined by a stellar cast that includes John Travolta, Shia LaBeouf, Viggo Mortensen, Rebecca Pidgeon, and Courtney Love. While details about Pacino's character remain under wraps, the ensemble of actors promises powerhouse performances. Given the magnitude of the project and the talent involved, audiences can expect a riveting cinematic experience that delves deep into one of America's most debated historical events.
6. Easy's Waltz (TBA)
'Easy's Waltz' is an upcoming drama film directed by 'True Detective' creator Nic Pizzolatto, marking his feature film directorial debut. Pizzolatto is also the writer of the screenplay, with Margot Hand serving as the producer. Set against the vibrant backdrop of Las Vegas, the film is described as a blend of 'Swingers' and 'A Star is Born.' The narrative follows a down-on-his-luck comedian-crooner as he navigates the challenges of modern Las Vegas, interacting with old-school Vegas personalities who have graced the Strip for years.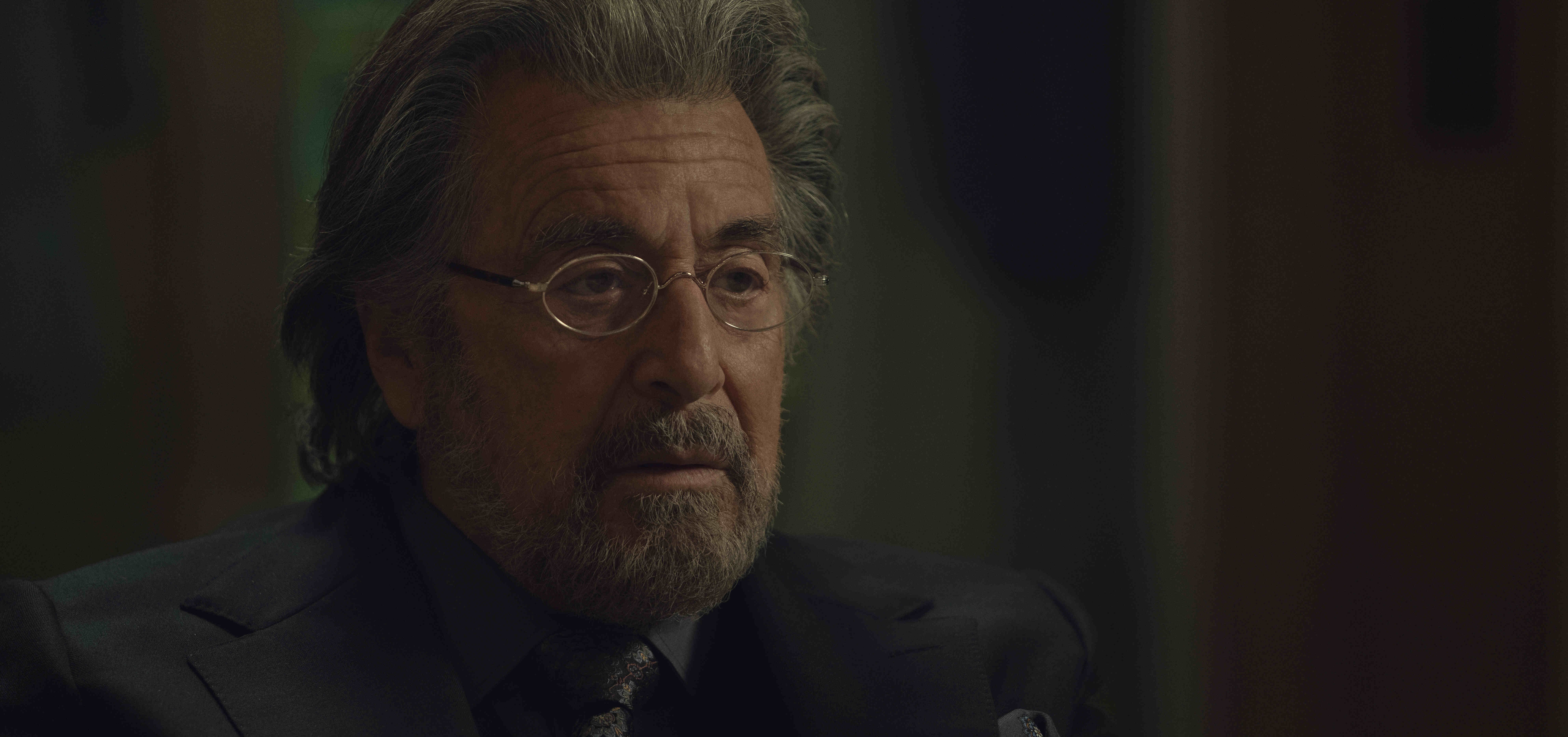 Vince Vaughn takes on the role of the struggling comedian while the legendary Pacino, Michelle Monaghan, and 'Red Rocket' star Simon Rex complete the main cast. Specific details about Pacino's character haven't been revealed yet. The release date of the film has not yet been disclosed. Further details, including a potential teaser or trailer, are anticipated in the coming months.
Read More: Best Al Pacino Movies