One of the most common faces in Hollywood and a name that is associated with two of the all-time great film franchises, namely 'Harry Potter,' and 'The Dark Knight' trilogy, Gary Oldman's versatility transcends his filmography. His latest venture, though short-lived in the movie, is another masterclass in acting. We are talking about the role of former American President Harry S. Truman in Christopher Nolan's 'Oppenheimer.'
But that's not the only time he plays a real person. His other real-person portrayals include UK Prime Minister Winston Churchill in Joe Wright's 'Darkest Hour,' screenwriter Herman J. Mankiewicz, the one who developed the script for Orson Welles' 'Citizen Kane,' in 'Mank,' Lee Harvey Oswald, the US Marine veteran who assassinated 35th US President John F. Kennedy in Oliver Stone's 'JFK,' and Sid Vicious, frontman of punk rock band Sex Pistols, in Alex Cox's 'Sid and Nancy.'
Each of the movies stated above is testimony of Oldman's prowess as an intense actor capable of pulling off any role. Even if we consider his early works, they were all signs of how significant his name was going to become in the world of acting later on. Some of them are 'Air Force One,' 'Hannibal,' 'State of Grace,' 'Léon: The Professional,' 'Bram Stoker's Dracula,' and 'Prick Up Your Ears.' Having mesmerized generations of viewers with his performances, it is not unusual to want to know about Oldman's upcoming projects. If you are wondering about the same, here are the actor's upcoming movies and shows!
1. Slow Horses Season 3 and Season 4 (TBA)
Based on Mick Herron's novel series 'Slough House,' 'Slow Horses' is a spy thriller series directed by James Hawes and Jeremy Lovering and revolves around a dysfunctional team of British intelligence agents who work in an MI5 department addressed as Slough House that acts as a dumping ground of agents who are rejected, thanks to their career-ending mistakes. Gary Oldman's Jackson Lamb is the head of the Slough House. Season 1 premiered on April 1, 2022, on Apple TV+ and concluded on April 29, 2022. Season 2, called 'Dead Lions,' premiered on December 2, 2022, and concluded on December 30, 2022. Season 2 ended with Lamb realizing that Nikolai Katinsky is a legendary Soviet spymaster and not the harmless former spy that he thought him to be. Season 3 is inspired by Mick Herron's third book in the series, titled 'Real Tigers.' In Lamb's pursuit of truth that will bring back stability in his life, an unexpected twist awaits.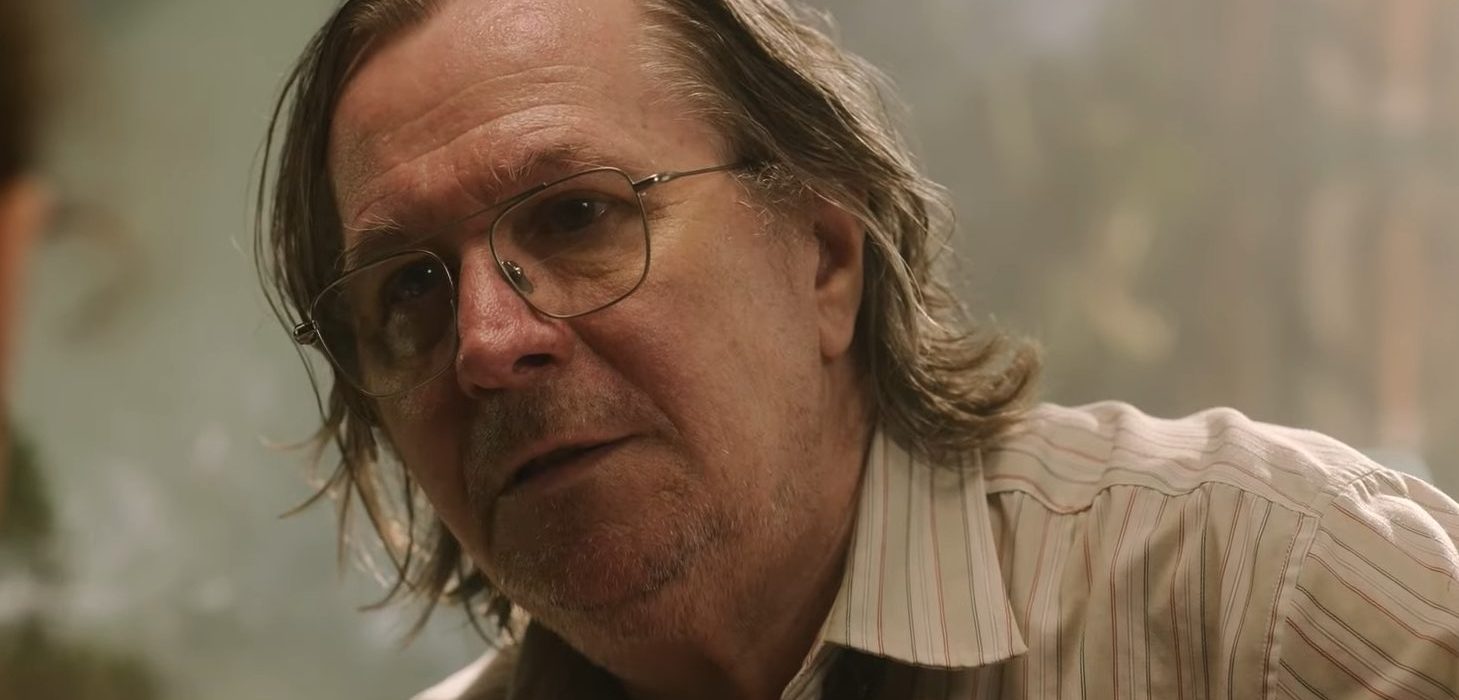 Alongside Oldman, the cast includes Kristin Scott Thomas, Saskia Reeves, Jack Lowden, Rosalind Eleazar, Christopher Chung, Chris Reilly, Freddie Fox, and Samuel West. Season 3 has finished filming and is currently in its post-production stage, which means we can expect the same towards the end of 2023. Saul Metzstein directed the third season. This will be followed by season 4 likely in 2024, which will be directed by Adam Randall, based on Herron's 'Spook Street.' We are yet to receive the exact release date of the third season.
2. Parthenope (TBA)
Directed by Paolo Sorrentino of 'The Great Beauty,' 'Parthenope' is an Italian-language fantasy drama movie that surrounds a woman named Parthenope, who, as told by Sorrentino to Variety in a statement, "bears the name of her city but is neither siren nor myth." Addressing his female protagonist born in 1950, he further added, "Her long life embodies the full repertoire of human existence: youth's lightheartedness and its demise, classical beauty and its inexorable permutations, pointless and impossible loves, stale flirtations and dizzying passion, night-time kisses on Capri, flashes of joy and persistent suffering, real and invented fathers, endings and new beginnings."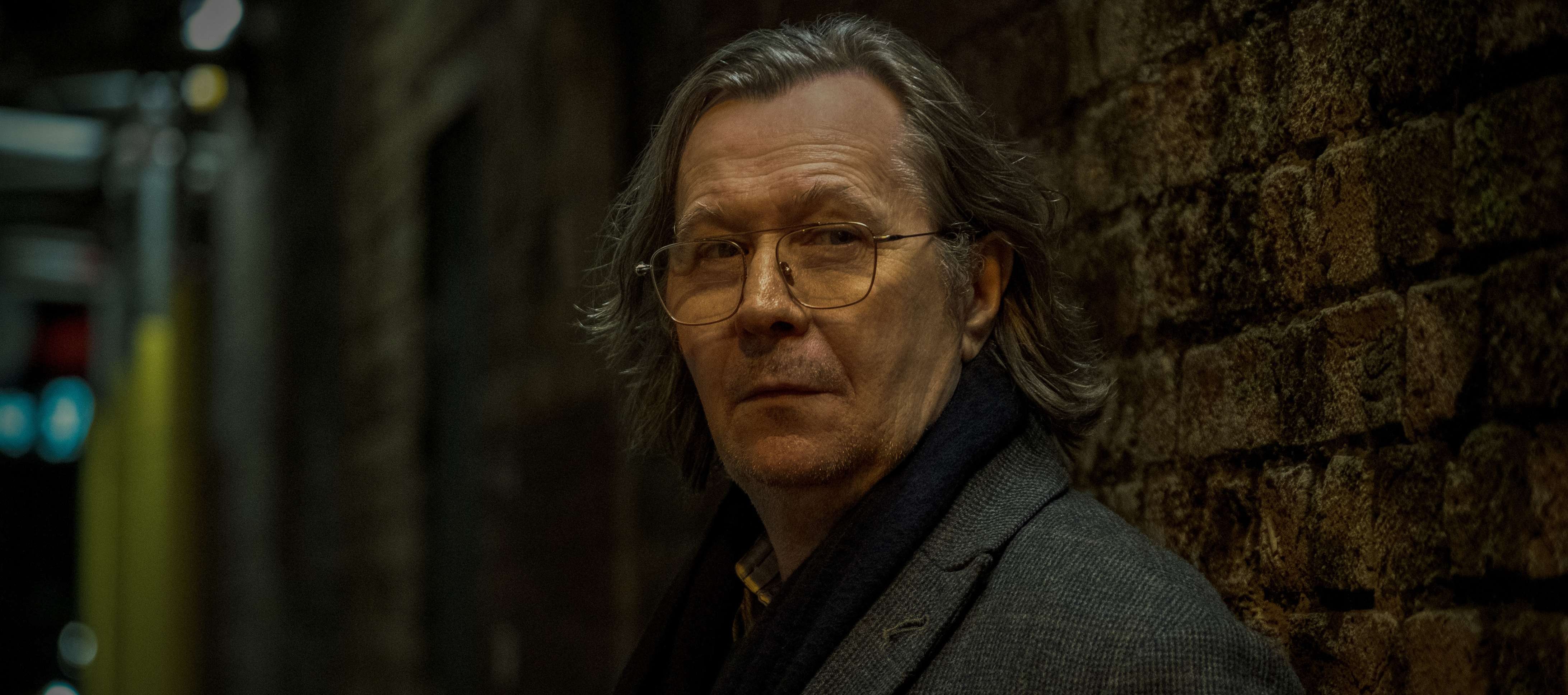 In Greek mythology, Parthenope was a siren, a humanlike being that used their hypnotic voice to allure sailors who would end up steering their ships off their course and onto rocks, thereby leading to their destruction. After being unable to lure the Greek hero Odysseus, she cast herself into the sea and drowned. Her body washed up on a shore in Naples, Italy, where the movie was being filmed as of July 2023. Naples is also known as the city of Parthenope; named after the siren.
The movie is written by Umberto Contarello and Sorrentino and the cast includes Oldman, Luisa Ranieri, Stefania Sandrelli, Dario Aita, Silvio Orlando, Isabella Ferrari, Peppe Lanzetta, and Nello Mascia in undisclosed roles. Further updates about the movie and its release date are awaited.
Read More: Best Gary Oldman Movies