Halle Berry ventured into the world of movies after winning two beauty pageant titles, namely Miss Teen All American in 1985 and Miss Ohio USA in 1986. She was also the first runner-up for Miss USA in 1986. Her journey as an actress began with her appearances in 'Living Dolls' in 1989 and Spike Lee's 'Jungle Fever' in 1991. However, it was the 1992 romantic comedy 'Boomerang,' in which she features opposite Eddie Murphy, which got her a break in Hollywood.
While we all know Berry as Storm from the 'X-Men' franchise, we must not forget that in a career spanning more than 3 decades, she has given us movies like 'Monster's Ball' (2001), 'Gothika' (2003), 'Cloud Atlas' (2012), 'The Call' (2013), 'Swordfish' (2001), 'Die Another Day' (2002), 'Frankie & Alice' (2010), 'Losing Isaiah' (1995) and 'Things We Lost In The Fire' (2007). She won the Best Actress Oscar for 'Monster's Ball,' which made her the first African American actress, and the only one to date, to win the award. One of Hollywood's most popular actresses, Berry is a part of several intriguing upcoming projects and here's a list of the same!
1. The Union (TBA)
Netflix's 'The Union,' previously titled 'Our Man from Jersey,' is an upcoming action thriller movie directed by Julian Farino ('Entourage' and 'Ballers'). The story, penned by David Guggenheim and Joe Barton, revolves around Mike (Mark Wahlberg), a humble construction worker who is pulled into the world of secret spies by Roxanne (Berry), his ex-girlfriend from high school who is now a secret agent herself working for the US government. It sounds like 'Knight and Day' with roles reversed, doesn't it?
Alongside Wahlberg and Berry, the cast also includes Jackie Earle Haley, Alice Lee, Mike Colter, Jessica De Gouw, J. K. Simmons, Adewale Akinnuoye-Agbaje, and James McNemamin. Netflix hasn't provided any release date for the movie, which is in the post-production phase, although it is mentioned as a part of the production giant's 'Upfront 2023' list. This means we can expect it towards the end of 2023 or more likely in 2024.
2. Never Let Go (TBA)
'Never Let Go,' formerly 'Motherland,' will be Berry's return to the horror genre after a while. The movie tells the story of a mother (Berry) and her fraternal twins, who share a strong bond that they believe will protect them against the incessant torments of an evil entity that has been around for years. But when one of the boys questions its existence, the bond is compromised; thereby allowing the entity to take advantage of it.
The movie, presently in its post-production stage, is directed by Alexandre Aja ('Crawl' and 'Piranha 3D'). Kevin Coughlin and Ryan Grassby penned the script. The cast of the film also includes Matthew Kevin Anderson, Stephanie Lavigne, Anthony B. Jenkins, and Percy Daggs IVBerry is one of the executive producers along with Jeter of HalleHolly. Shawn Levy and Dan Cohen of 21 Laps Entertainment along with Dan Levine ('Arrival') are producing it. The project is being overseen by Lionsgate. We do not have a release date but the movie is expected to come out in 2024.
3. Maude v Maude (TBA)
After a long bidding war among multiple production houses, Warner Bros. finally landed 'Maude v Maude,' starring Berry as well as Angelina Jolie. The plot of the movie is currently under wraps but it seems to be a "Bond vs. Bourne-type" global action thriller movie. While the rest of the cast is under wraps, we can tell that it is going to be high on action sequences set in different parts of the world (similar to the 'James Bond' and 'Mission: Impossible' movies) with two leading performers who have established themselves as top-tier action stars. We have seen Berry in 'John Wick: Chapter 3 – Parabellum' and Jolie in 'Salt,' right?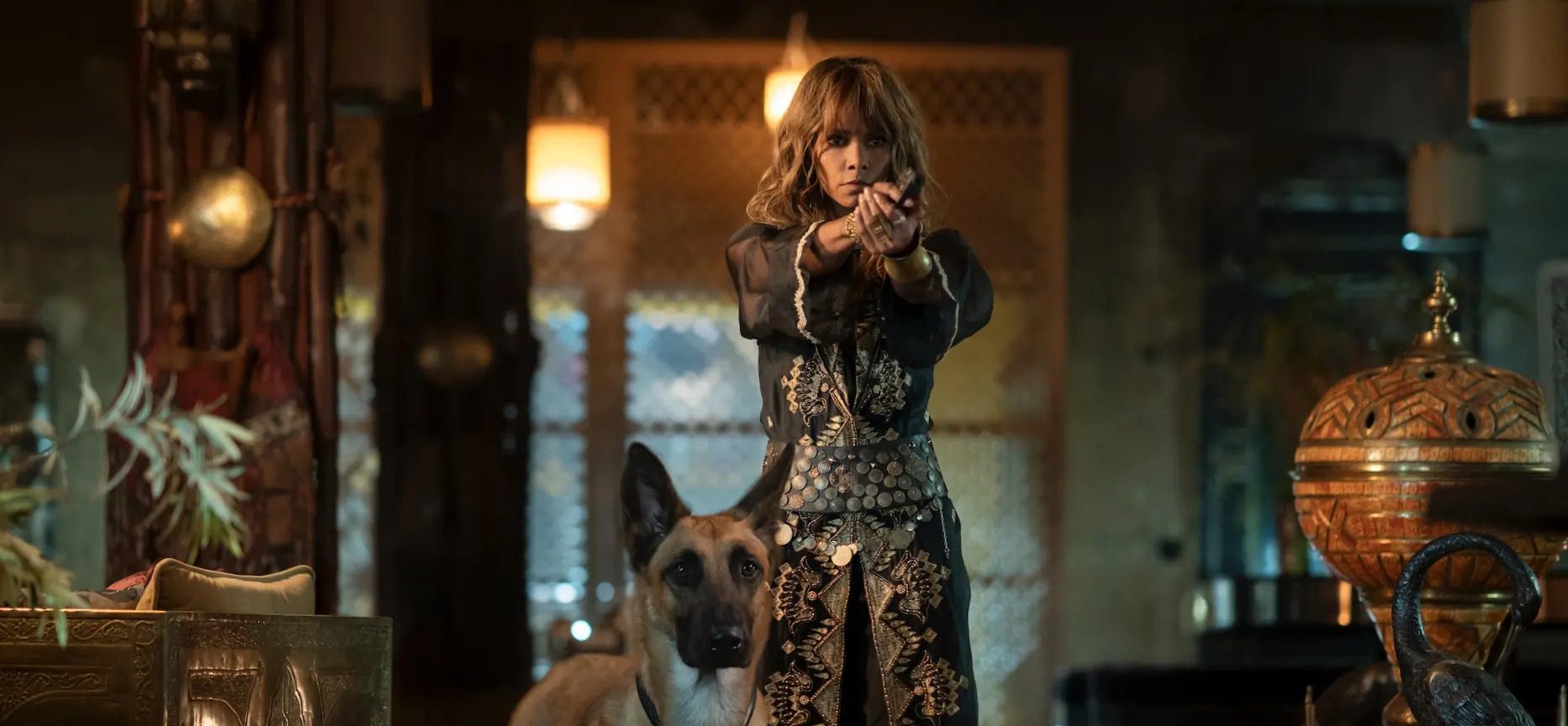 The movie will be directed by Roseanne Liang based on a script by Scott Mosier, both of whom will serve as executive producers. Berry will also serve as a producer through her banner HalleHolly (along with her producing partner Holly Jeter), along with Jolie as well as Jeff Kirschenbaum and Joe Roth of RK Films. As of this now, the film is in developmental stages and is yet to receive a release date.
4. The Mothership (TBA)
Another Netflix production, 'The Mothership' is an upcoming sci-fi movie that revolves around Sara Morse (Berry), whose husband disappeared a year ago. When she finds an extraterrestrial object under her house, she, along with her kids, sets out to find her husband and the reason behind his disappearance. The rest of the cast includes Omari Hardwick, John Ortiz, Molly Parker, Paul Guilfoyle, Sydney Lemmon, Thomas Philip O'Neill, etc.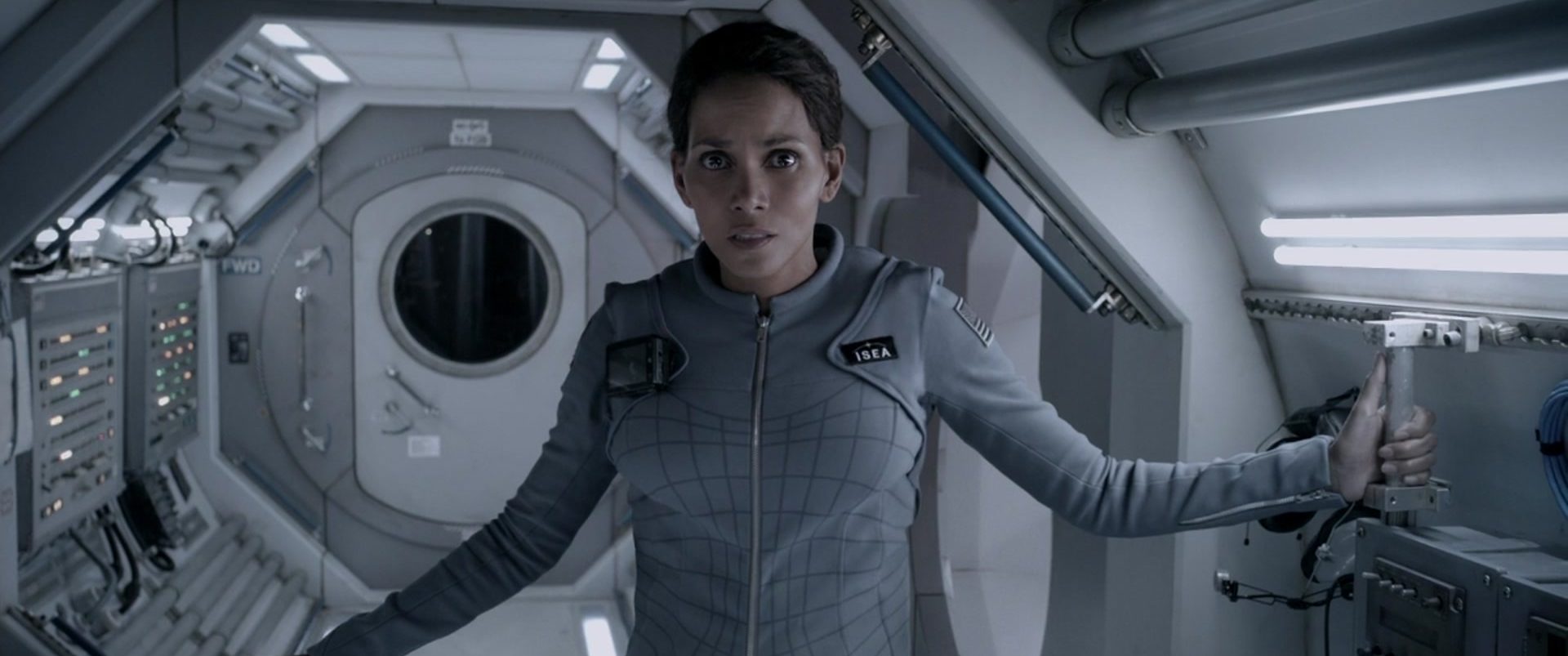 The movie is directed by debutant Matt Charman ('Bridge of Spies'), who also penned the same. Berry serves as its executive producer as well. The movie wrapped up production back in 2021 and was supposed to come out in 2022 but it was reportedly pushed to 2023. Still, Netflix has not provided any information about its release yet. It is possible that it will come out in 2024 unless it has been shelved.
Read More: Best Movies of Halle Berry