Actor, singer, author, model, and businesswoman; there are many roles Hilary Duff can take care of. Her career from the good little witch Wendy in 'Casper Meets Wendy' (1998) to Kelsey Peters in the comedy-drama series 'Younger' (2015-2021) has been a lengthy one but she has nevertheless remained in the limelight through her mainstream movies like 'Cadet Kelly,' (2002) 'Agent Cody Banks,' (2003) 'A Cinderella Story' (2004). She has also done independent projects including the political action comedy movie 'War, Inc.,' (2008) and the romantic drama movie 'According to Greta' (2009).
Besides movies, she has had a string of music releases from 2002 to 2007 including the albums 'Santa Claus Lane,' 'Metamorphosis,' and 'Dignity.' Her 2015 album 'Breathe In. Breathe Out.' debuted at the 5th position on Billboard 200. She is also the co-author of a novel trilogy, which includes the novels 'Elixir,' (2010) 'Devoted,' (2011), and 'True' (2013). She had two fashion lines, Stuff by Hilary Duff, and Femme for DKNY for the clothing label Donna Karan New York. Despite all these varied ventures, Duff holds a special place in our hearts as the sweet Lizzie McGuire in Disney's comedy series 'Lizzie McGuire' which ran from 2001 to 2004. If you are intrigued about Duff's upcoming projects upon watching her in 'How I Met Your Father,' we have got you covered!
1. Untitled Younger Spinoff (TBA)
A spin-off project of 'Younger' is in development. The romantic comedy series narrates the story of Liza Miller (Sutton Foster), a divorced mom in her 40s, who lies about her age, by passing herself off as 26 precisely (thanks to a makeover by a friend of hers), to return to the publishing sector by landing her dream job at the Empirical Press in New York City. She befriends a 20-something book editor Kelsey Peters (Duff), who is her co-worker at the company. But becoming a millennial has its unexpected consequences. The series, based on the 2005 novel 'Younger' by Pamela Redmond Satran, ran for 7 seasons from 2015 to 2021. It was created by Darren Star.
Back in 2020, Star stated that the spinoff series, also being developed by him, would be set in Los Angeles and revolve around Duff's character Kelsey Peters (editor-turned-publisher). In 2021, Star offered an update concerning the series while clarifying that it is still in development. "We're talking about it. It's a big question mark whether it's going to happen. It could be great, but we never know if these things are going to happen until they're going to happen," he told Variety. In January 2022, Duff, while speaking to Cosmopolitan, stated her desire for a spinoff movie rather than a show and that the project was on hold. Since then, there have been no news or reports about the spinoff, let alone the cast (other than Duff). Further updates are awaited.
2. Lizzie McGuire (TBA)
A revival of the eponymous Disney show, 'Lizzie McGuire' was conceived as a comedy-drama series that follows the narrative of a grown-up Lizzie (Duff), about to turn 30, living in the city of New York. She has her 13-year-old animated self (ego) with whom she has to maneuver through her adult, job, and love lives. Besides Duff, the cast included Jake Thomas, Adam Lamberg, Hallie Todd, Robert Carradine, Federico Dordei, and Clayton Snyder. Terri Minsky, who created the original series, also created the revival show.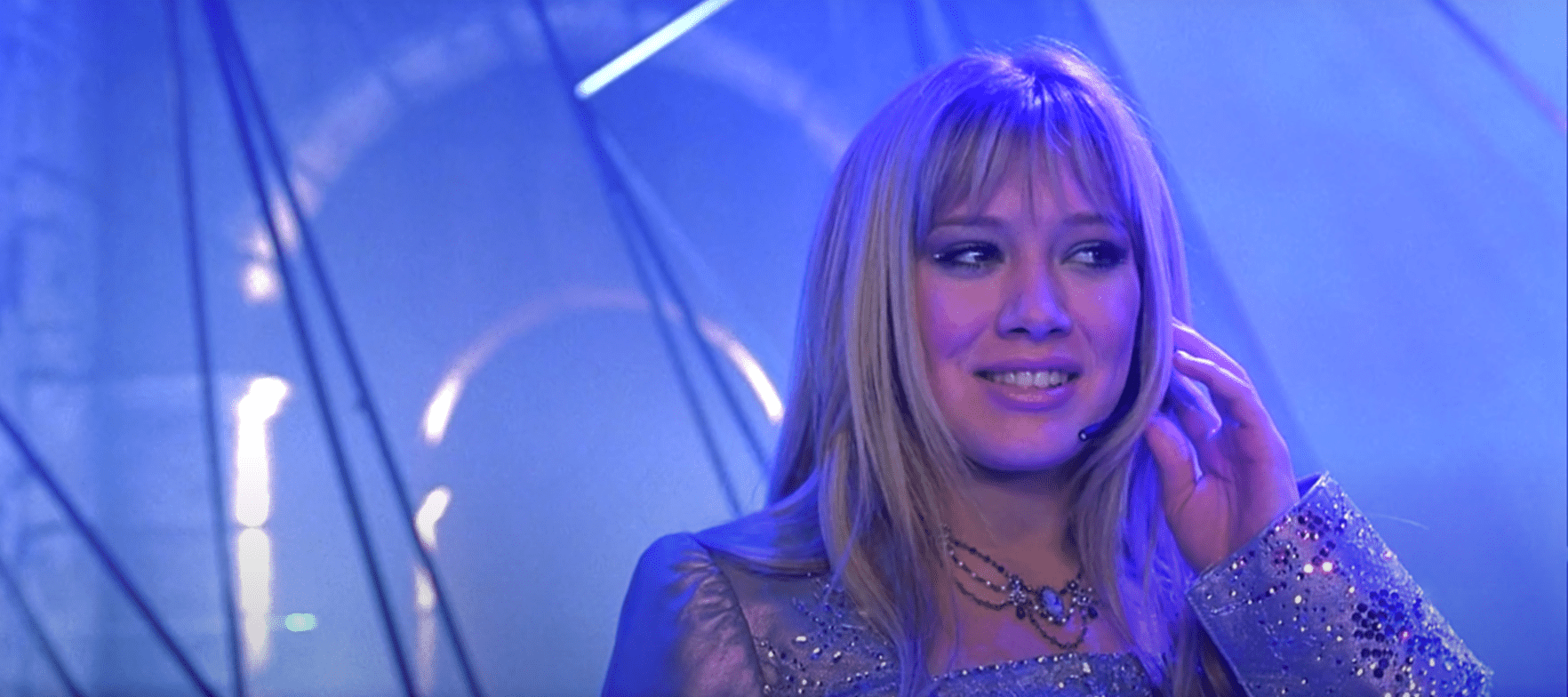 Despite starting its production, the series was scrapped at Disney in December 2020. "I know the efforts and conversations have been everywhere trying to make a reboot work but, sadly and despite everyone's best efforts, it isn't going to happen," Duff shared at the time. "Lizzie McGuire fans have high expectations for any new stories. Unless and until we are confident we can meet those expectations, we've decided to hold off and today, we informed the cast's representatives that we are not moving forward with the planned series," Disney shared in a statement.
The decision to scrap the project came several months after Minsky left the project due to creative differences. "I think they are really trying to figure out what kind of content they want living on Disney+, and that doesn't totally align with, like, where I see Lizzie right now," Duff shared during a May 2021 appearance on SiriusXM's 'The Jess Cagle Show.' The actress, however, still hopes that the much-awaited revival may happen in the future. "I'm optimistic," the actress told Andy Cohen on 'WWHL.'
Read More: Was Hilary Duff Pregnant During Younger?