While many of us remember John Cusack as the guy who survived '2012,' he has given us some great movies in the 90s, including 'Con Air,' 'Being John Malkovich,' 'The Raven,' 'The Grifters,' 'Say Anything …,' 'High Fidelity,' 'Grosse Pointe Blank,' and 'The Thin Red Line.' With over 80 films to his name, he has a star on the Hollywood Walk of Fame, which serves as another proof of his impact on the film industry. Considering his range of roles that is testimony to his talent as not just a compelling but a versatile actor, it's natural to wait for his upcoming projects. So if you are wondering what projects John Cusack has up his sleeve, here they are.
1. My Only Sunshine (TBA)
In what can easily be called a groundbreaking collaboration, John Cusack features alongside J.K. Simmons in the dark comedy thriller 'My Only Sunshine.' While you may wonder why such a title for such a genre, it is the irony that manifests itself through the story of a dysfunctional couple, one part of which is Cusack's character, who plans a heist on a local bank with the aim to fund their marriage counseling aka divorce. Negotiating with them is Simmons' character, who is a professional negotiator for hostage situations who has, in turn, investigated a murder connected to his own past. The mention of his past proves that it will be incorporated into his investigation at hand somehow.
Will Simmons' character be successful in preventing the heist, or will the married couple take away what they want; the answer to this lies at the end of a string of unexpected, dark, and hilarious situations. With both Cusack and Simmons being masters at getting under the skin of their characters, 'My Only Sunshine' is bound to offer a negotiation that serves as a treat both to the eyes and ears, especially since it is going to be a dark comedy. Written by J.T. Petty and K. Reed Petty, the movie is directed by Mark Palansky, best known for 'Penelope' and the 2017 mystery sci-fi movie 'Rememory.' Further updates about who plays Cusack's character's wife as well as the rest of the cast, the filming, and the release date, are awaited.
2. Fog Of War (TBA)
Set towards the end of World War II, the 'Fog of War' is a thriller movie that revolves around Gene, an injured pilot, and his fiancée Penny who is an OSS (Office of Strategic Services, the US intelligence agency during WWII) agent. The couple retreats to the Massachusetts estate of Penny's distant uncle Robert. But unbeknownst to Penny, the OSS has secretly hired Abel to spy on Robert and the rest of Penny's family as well as the surrounding community. The reason for this is to find an enemy mole who has stolen classified documents connected to the D-Day invasion AKA the Normandy landings — which is the largest seaborne invasion in human history — and is hiding somewhere with that in the neighborhood.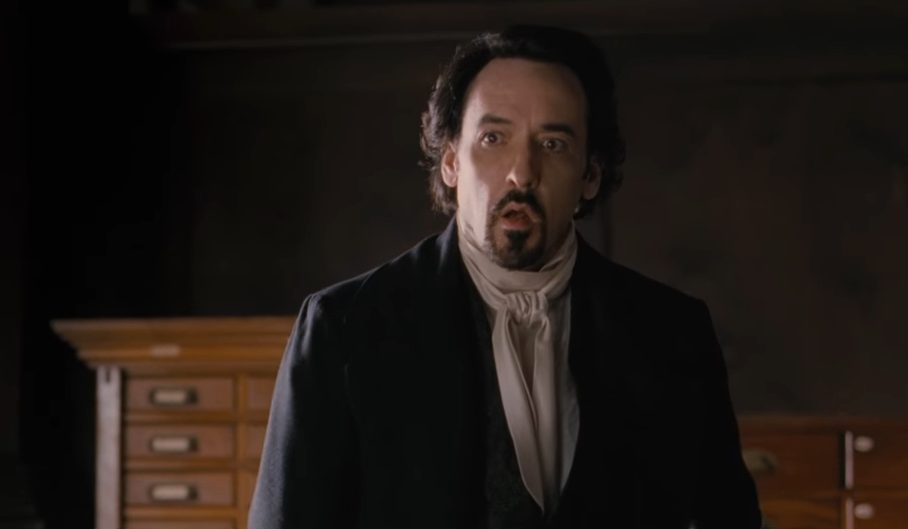 It is only a matter of time before the mole escapes and the documents reach the Axis Powers. It is up to Abel to find the mole, but covertly or so to not make his fiancé aware of the truth. But what if she does find out about it? Will she help? And what about her uncle Robert? Is he the mole? As we form the questions, post-production work on the movie continues. 'Fog of War' is directed by 'Clawfoot' director Michael Day, with Luke Langsdale as the screenwriter.
In the words of Nicholas Donnermeyer, president of Great Escape (the sales representative company for the film), "It's a fantastic, gripping script that combines aspects of Agatha Christie and John le Carré. This is a film that will have audiences riveted." The cast includes Jake Abel as Gene, Brianna Hildebrand as Penny, and Joh Cusack as Robert, along with, Mira Sorvino, Paul Logan, David B. Meadows, David Gere, Greg Nutcher, Géza Röhrig, Julia M. Ebner and Sal Rendino. Day serves as one of the producers. Further updates about the movie, especially its release date, are awaited.
Read More: Best John Cusack Movies