With his compelling screen presence and versatility, Michael Fassbender has cemented his place as a force to be reckoned with in the world of entertainment. The Irish-German actor began his journey in the acting realm with notable appearances in the BBC One show 'Hearts and Bones' and the Tom Hanks-produced World War II miniseries 'Band of Brothers.' However, his heart-wrenching portrayal of IRA leader Bobby Sands in 'Hunger' truly skyrocketed his name in the industry. From there, his choice of roles displayed his sheer versatility.
Fassbender dazzled as the charismatic Erik Lehnsherr AKA Magneto in the 'X-Men' movies and took on the mantle of the tech icon Steve Jobs with ease. His unforgettable act in '12 Years a Slave' further elevated his stature, bagging him high praise and an Oscar nomination. Fassbender's knack for deeply connecting with his characters has continuously left audiences mesmerized and craving more of his work. With such a track record, it's only natural to be excited about what's next for this gifted actor. Here's a peek into the upcoming ventures of Michael Fassbender in both movies and television.
1. The Killer (2023)
'The Killer' is an upcoming action-adventure film directed by the acclaimed David Fincher, known for his masterpieces like 'Fight Club,' 'Gone Girl,' 'The Social Network,' and the gripping series 'Mindhunter.' The story of the crime drama revolves around the life of a meticulous assassin, portrayed with intensity by Michael Fassbender. As he moves stealthily, blending with shadows and silencing targets without remorse, he's the embodiment of professional coldness. Yet, a slip in an operation makes him question not only his employers but his very being.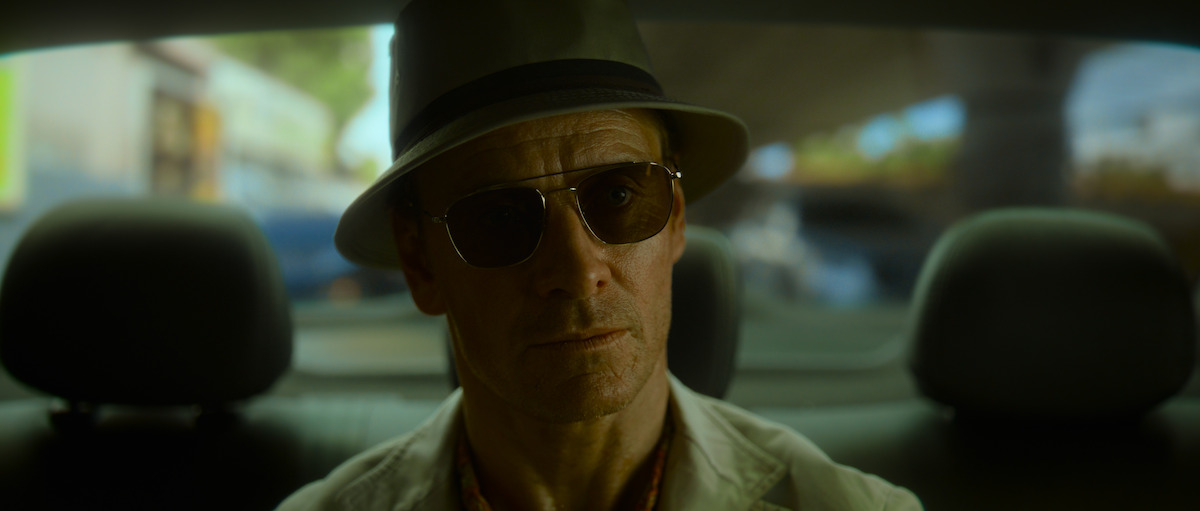 The intense plot promises to challenge viewers, making them ponder the motives and psyche of this enigmatic killer. Joining Fassbender in this riveting tale are standout talents like Monique Ganderton, the elusive dark-haired woman, and Tilda Swinton, the seasoned expert. The ensemble is further enriched by Kerry O'Malley's portrayal of Dolores, Arliss Howard as Charles Parnell Hodges, and Sala Baker as the formidable brute.
The film's backstory is as intriguing as its cast. Fincher has long wanted to bring to the big screen the gripping narrative of the graphic novel 'The Killer' by Alexis Nolent, beautifully illustrated by Luc Jacamon. His wait of almost two decades signals his dedication to this project. The film is slated for a limited theatrical release on October 27, 2023, and will start streaming on Netflix from November 10, 2023. You can watch the official trailer of the movie here.
2. Next Goal Wins (2023)
'Next Goal Wins' is an eagerly anticipated biographical sports comedy-drama film directed by the talented Taika Waititi. Co-written by Waititi and Iain Morris, the movie is inspired by the 2014 documentary of the same name by Mike Brett and Steve Jamison. The narrative revolves around the Dutch-American coach Thomas Rongen's relentless efforts to guide the American Samoa national football team, historically one of the weakest football teams globally, to qualify for the 2014 FIFA World Cup.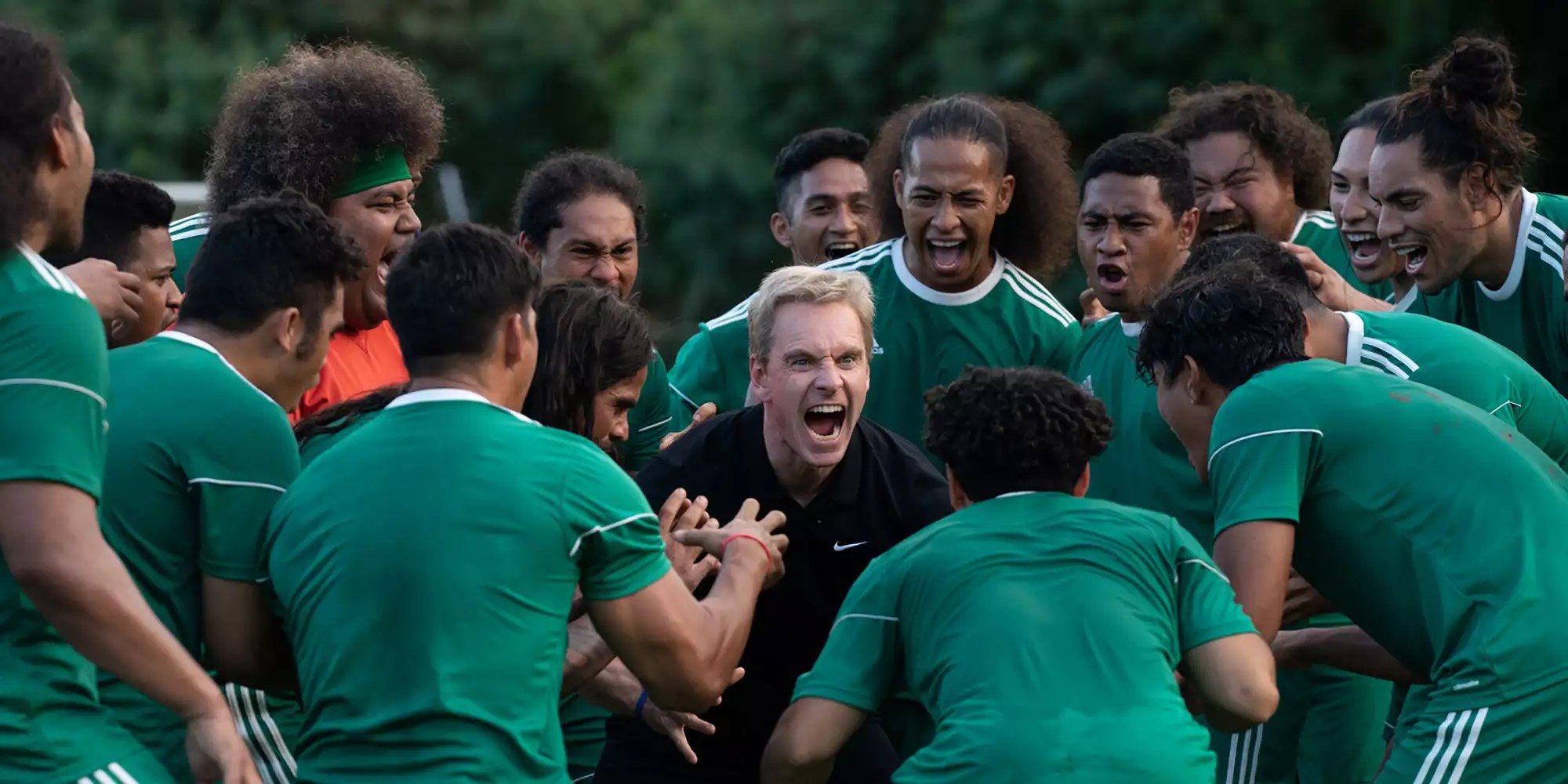 The journey of guiding the American Samoa soccer team, which faced the most crushing defeat in World Cup history (31-0 to Australia in 2001), is a remarkable chapter in coach Thomas Rongen's career, showcasing his leadership and coaching prowess. Michael Fassbender takes on the role of Thomas Rongen, bringing his signature intensity and depth to the character. Notable actors, including Oscar Kightley, Kaimana, David Fane, Rachel House, Beulah Koale, Will Arnett, and Elisabeth Moss, join him in this cinematic journey.
The film not only delves into the challenges of football but also touches upon the life of Jaiyah Saelua, the first transgender player to participate in a World Cup game. The movie began filming in Honolulu in November 2019 and premised at the 2023 Toronto International Film Festival. Slated for a theatrical release on November 17, 2023, by Searchlight Pictures, 'Next Goal Wins' promises a blend of humor, heart, and the undying spirit of sportsmanship. You can watch the official trailer of the movie here.
3. Kung Fury 2 (2023)
'Kung Fury 2' is an upcoming martial arts comedy film directed and co-written by David Sandberg. This film is a sequel to his 2015 featurette 'Kung Fury.' Set in 1985, Miami is safeguarded by Kung Fury and his Thundercops, an elite police force assembled from various epochs to vanquish the nefarious Kung Fuhrer, Adolf Hitler. However, when a Thundercop tragically dies, the team disbands. As a new enigmatic villain emerges to assist the Fuhrer in acquiring the ultimate weapon, Kung Fury must traverse space and time to rescue his comrades, protect the esteemed Miami Kung Fu Academy, and vanquish malevolence once and for all.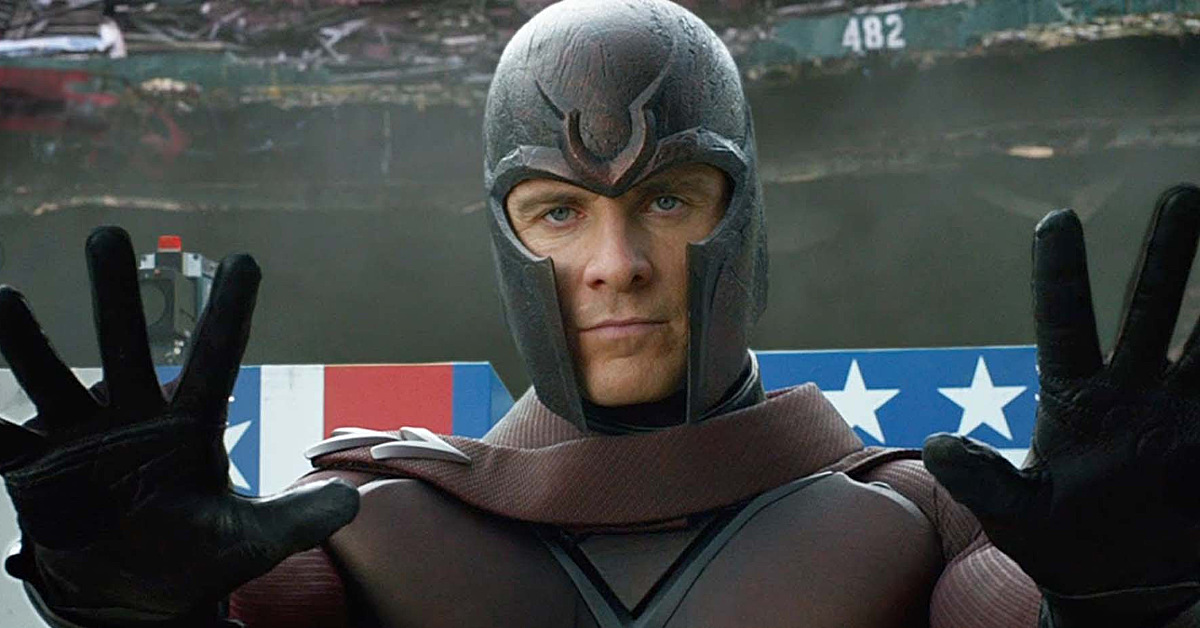 Michael Fassbender takes on the role of Colt Magnum, Kung Fury's new partner. The film boasts a star-studded cast, including David Sandberg reprising his role as Kung Fury, Arnold Schwarzenegger as the President, Alexandra Shipp as Rey Porter, a journalist with intricate ties to Fury, Jorma Taccone portraying Adolf Hitler, also known as Kung Fuhrer, and David Hasselhoff lending his voice to Hoff 9000, a member of Fury's squad capable of transforming into a vehicle. 'Kung Fury 2' is set to hit the screens on November 17, 2023 in Turkey. As of now, a US release date is yet to be revealed.
4. Night Boat to Tangier (TBA)
'Night Boat to Tangier' is an upcoming drama film based on Kevin Barry's 2019 novel of the same name, which has been recognized as a New York Times top 10 book of the year. It is helmed by the Oscar-winning director James Marsh, known for his work on 'Man on Wire' and 'The Theory of Everything.' The narrative revolves around two professional criminals from Cork — Charlie and Maurice. These characters find themselves in Spain, searching for Maurice's missing daughter. The entire narrative unfolds within a Spanish port over a span of 24 hours.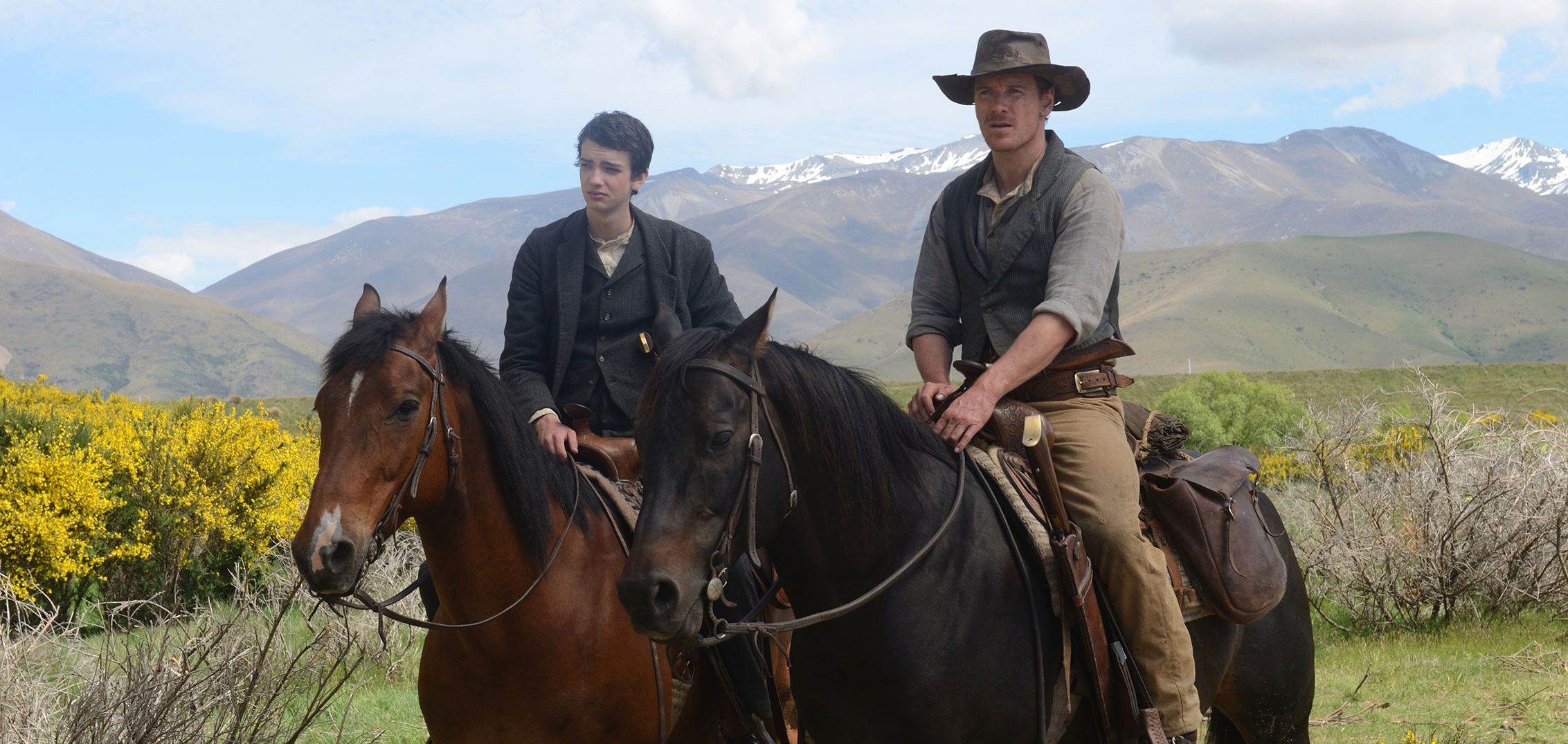 During this time, the duo reminisce about their days smuggling Moroccan hashish through Spain into Ireland. The film promises to delve deep into themes of love and tenderness, juxtaposed against the backdrop of macho posturing and violence. Michael Fassbender takes on the role of Maurice, while Domhnall Gleeson portrays Charlie. Ruth Negga, an Oscar-nominated actress, will be seen as Cynthia, the mastermind behind the criminal operations of Charlie and Maurice. Kevin Barry himself is adapting the screenplay, ensuring the essence of the novel is captured on screen. The film is set to make its big-screen debut sometime in 2024.
5. Hope (TBA)
'Hope' is an upcoming thriller film directed by Na Hong-jin, marking his first film since the critically acclaimed 'The Wailing' in 2016. The narrative revolves around the residents of Hopo Port, where an enigmatic discovery on the outskirts of this secluded harbor town sets off a chain of events. Before long, the inhabitants find themselves in a dire battle for survival against an unprecedented threat. Michael Fassbender is set to star in this largely Korean-language film alongside Alicia Vikander, Fassbender's talented wife and an Oscar-winning actress, elevating the film's international appeal.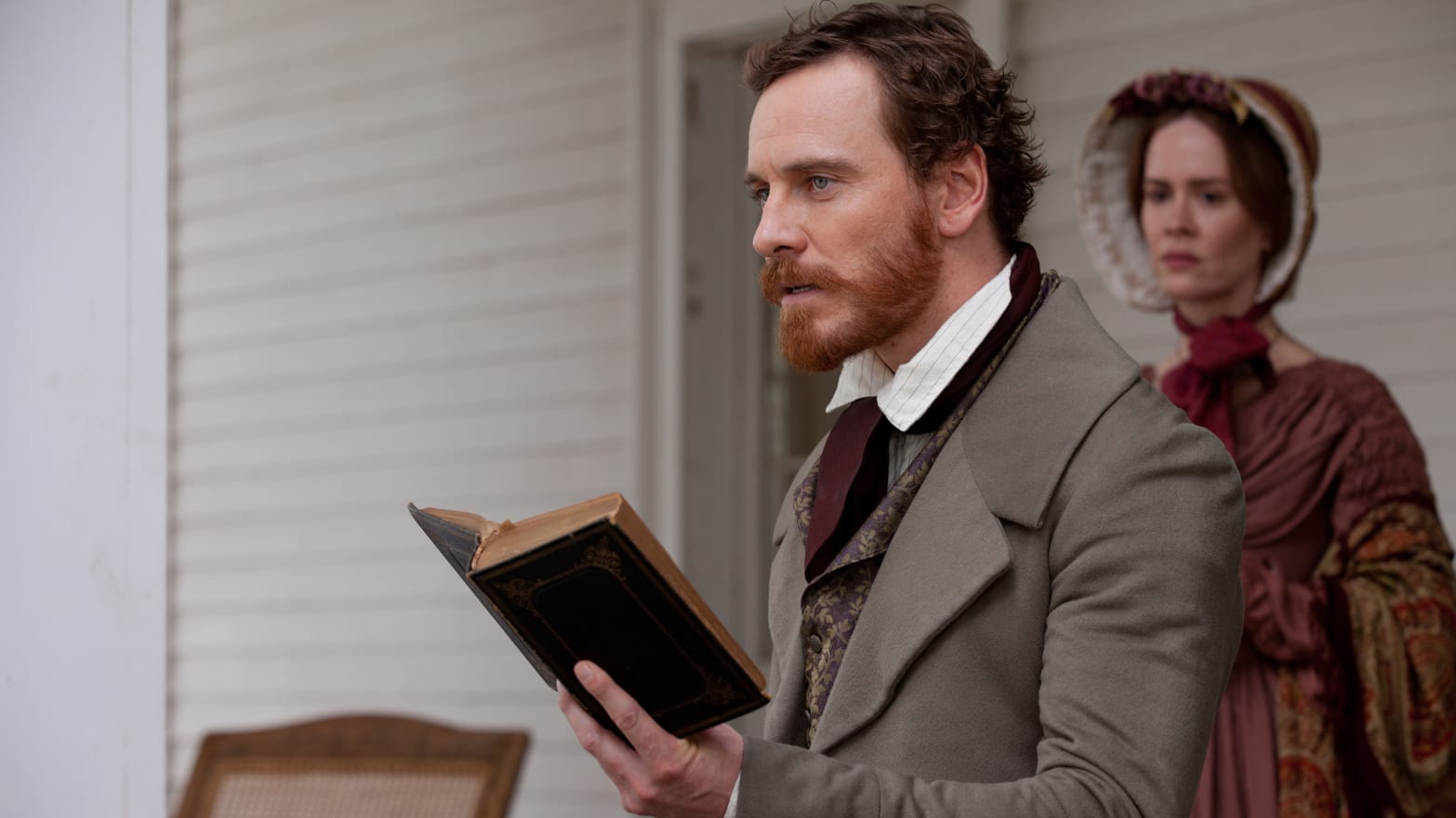 While the exact nature of both Fassbender and Vikander's roles remains undisclosed, the film boasts a stellar ensemble cast. Award-winning Korean actors Hwang Jung-min, Zo In-sung, and HoYeon Jung, a breakout star from Netflix's 'Squid Game,' are part of the project. Hwang is slated to portray a village police officer, while Zo will assume the character of a young hunter.
The film is further enriched by the involvement of cinematographer Hong Kyungpyo, celebrated for his work on the Oscar-winning 'Parasite.' Currently in pre-production, 'Hope' is set to commence filming in Korea later this year. The anticipation surrounding this project is palpable, given the director's previous successes and the ensemble of talented actors.
Read More: Best Michael Fassbender Movies