Shailene Woodley began her career as a child model and transitioned into acting with her television roles in 'Replacing Dad,' 'The District,' and 'Crossing Jordan.' The actress' breakthrough came with her starring role as Amy Juergens in the ABC Family series 'The Secret Life of the American Teenager,' which showcased her early talent. She then delivered captivating performances in critically acclaimed films such as 'The Descendants,' and 'The Spectacular Now.'
Woodley's performance as a teenage cancer patient in the romantic drama 'The Fault in Our Stars' endeared her to audiences worldwide and solidified her status as a leading actress. She further showcased her versatility as Beatrice Prior in 'Divergent,' Teresa "Teri" Duncan in 'The Mauritanian,' and Eleanor Falco in 'To Catch a Killer.' With such an impressive track record, the actress always leaves the audience excited about her new projects.
1. Ferrari (2023)
Shailene Woodley is soon going to be seen in 'Ferrari,' a biographical film based on the life of Enzo Ferrari, the founder of the car manufacturer Ferrari. An adaptation of Brock Yates' book 'Enzo Ferrari: The Man and the Machine,' the film is set in the summer of 1957 when Enzo's business and personal life are in crisis. He decides to change his fate by rolling the dice on the Mille Miglia, a treacherous 1,000-mile race across Italy. Woodley stars in the film as Lina Lardi, with Adam Driver as Enzo Ferrari, Penélope Cruz as Laura Ferrari, Gabriel Leone as Alfonso de Portago, Sarah Gadon as Linda Christian and Jack O'Connell as Peter Collins.
The cast also includes Patrick Dempsey as Piero Taruffi, Michele Savoia as Carlo Chiti, Erik Haugen as Edmund Nelson, Ben Collins as Stirling Moss, Andrea Dolente as Gino Rancati, and Giuseppe Bonifati as Giacomo Cuoghi. The film, directed by Michael Mann, premiered at the Venice International Film Festival on August 31, 2023, and is slated to be released in cinemas on December 25, 2023. Check out the teaser trailer of the film here.
2. Killer Heat (TBA)
Based on Jo Nesbø's short story 'The Jealousy Man,' 'Killer Heat' is a crime film that follows twin brothers who get caught up in a violent love triangle on a remote Greek island. A damaged detective called 'The Jealousy Man' is tasked with the investigation of the case. The film stars Woodley as Penelope Vardakis, Richard Madden as Leonides and Elias Vardakis, Joseph Gordon-Levitt as Nick Bali, Clare Holman as Audrey Vardakis, and Babou Ceesay as George Mensah.
The rest of the cast includes Billy Clements as Yannis Associate, Manos Gavras as Yiannis Dimitriou, and Argyris Gaganis. The project is helmed by Ivorian director Philippe Lacôte. The mystery film is currently in the post-production stage and the details of its release date are awaited.
3. Three Women (TBA)
'Three Women' is a drama series that revolves around Sloane, Lina, and Maggie, who embark on transformative journeys. Lina, in a passionless marriage, ends up having an affair. Sloane, an entrepreneur in an open marriage, faces challenges in her love story. Maggie faces a storm after accusing her married teacher of an inappropriate relationship. Meanwhile, Gia, a writer grieving her family's loss, persuades them to share their stories, which change their lives forever.
'Three Women' is based on Lisa Taddeo's 2019 book of the same name and stars Shailene Woodley as Gia, DeWanda Wise as Sloane, Betty Gilpin as Lina, Gabrielle Creevy as Maggie, Blair Underwood as Richard, and John Patrick Amedori as Jack. Laura Eason serves as the showrunner. The production of the series is already completed, and it was initially set to premiere on Showtime. However, the network decided to drop the show and it was later picked up by Starz in February 2023. The premiere date on Starz has not yet been announced. Showtime released a teaser of the series in November 2022; you can check it out here.
4. The Murderous Miss Highsmith (TBA)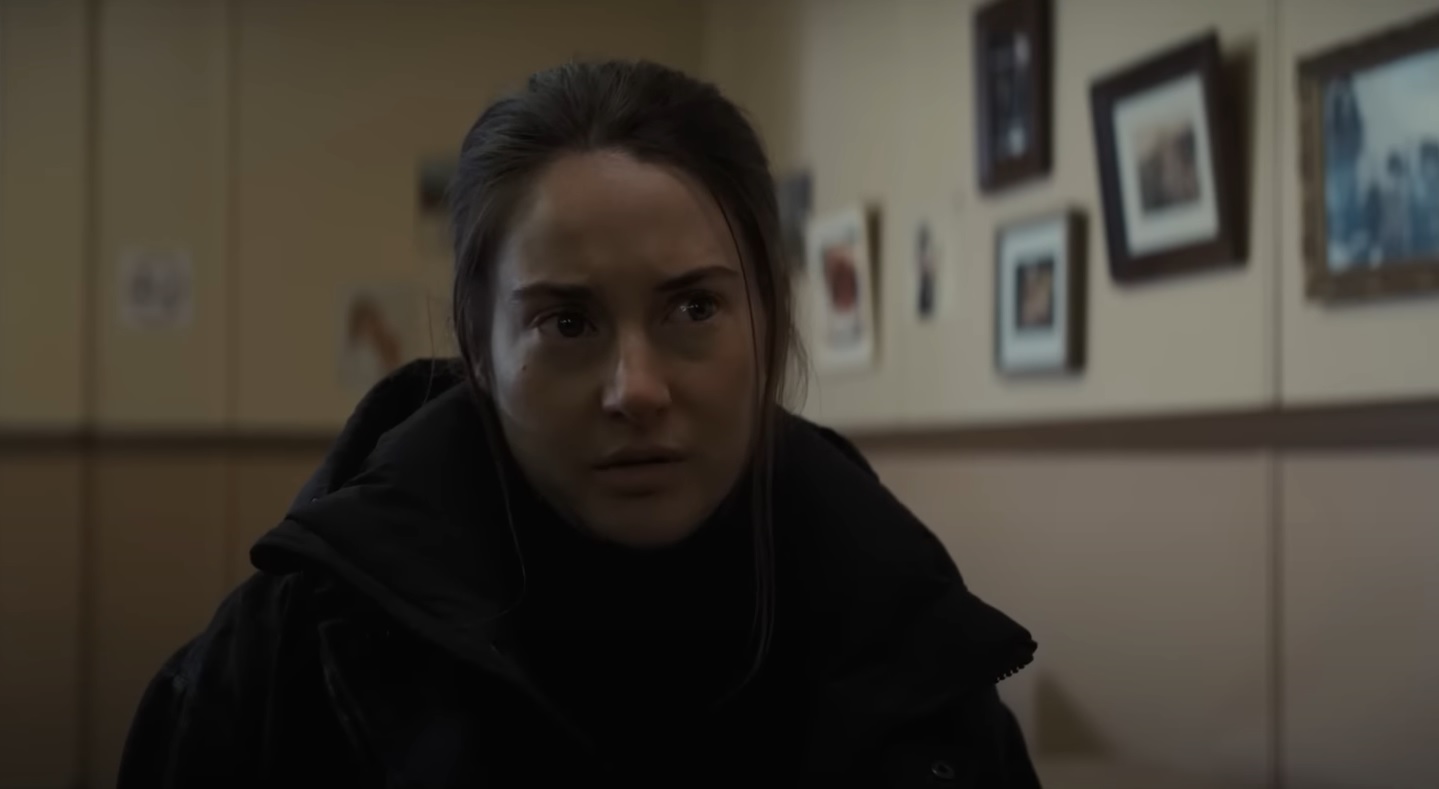 Woodley steps into the shoes of writer Patricia Highsmith for the crime drama film 'The Murderous Miss Highsmith.' The project is a reimagination of the acclaimed writer's life as a horror film and focuses on her love life, her fascination with murders, and what inspired her to write her most famous piece of work, 'The Talented Mr. Ripley.' The Alexandra Pechman directorial also stars Cara Delevingne and Noémie Merlant. The film is currently in the pre-production stage with no release date attached.
Read More: Best Movies and TV Shows of Shailene Woodley