Tom Hiddleston, the charismatic British actor, has carved a distinguished niche for himself in the world of cinema and theater. His journey into the limelight began with his first appearance in 'The Life and Adventures of Nicholas Nickleby' (2001). However, it was his iconic portrayal of the charismatic and villainous Loki in the Marvel Cinematic Universe that catapulted him to global stardom. Hiddleston's magnetic performance as Loki not only made him a beloved figure but also showcases his remarkable versatility as an actor. His appearances in multiple MCU films, including 'Thor,' 'The Avengers,' and his own Disney+ series 'Loki,' have solidified his status as a fan favorite and a major player in the cinematic universe.
Beyond the superhero realm, Hiddleston showcases his remarkable acting prowess in a wide range of roles, from the brooding and enigmatic Sir Thomas Sharpe in Guillermo del Toro's 'Crimson Peak' to the titular character in the critically acclaimed Shakespearean play 'Coriolanus.' Hiddleston's career is a testament to his immense talent and his ability to captivate audiences with his captivating presence and remarkable acting skills, ensuring his enduring presence in the entertainment industry. If the actor's most recent appearance in Apple TV+'s romantic series 'The Essex Serpent' has started to fade from your memory, let's take a peek at some of his upcoming projects.
1. Loki Season 2 (2023)
The upcoming second season of the television series 'Loki' is set to continue the enthralling saga based on Marvel Comics. This installment follows Loki, as he collaborates with Mobius M. Mobius, Hunter B-15, and other dedicated members of the Time Variance Authority (TVA) on an epic journey across the multiverse. Their mission: to locate Sylvie, Ravonna Renslayer, and Miss Minutes. As part of the Marvel Cinematic Universe (MCU), the series seamlessly weaves its narrative into the broader franchise's continuity. Marvel Studios spearheads the production, with Eric Martin at the helm as head writer and directors Justin Benson and Aaron Moorhead steering the ship.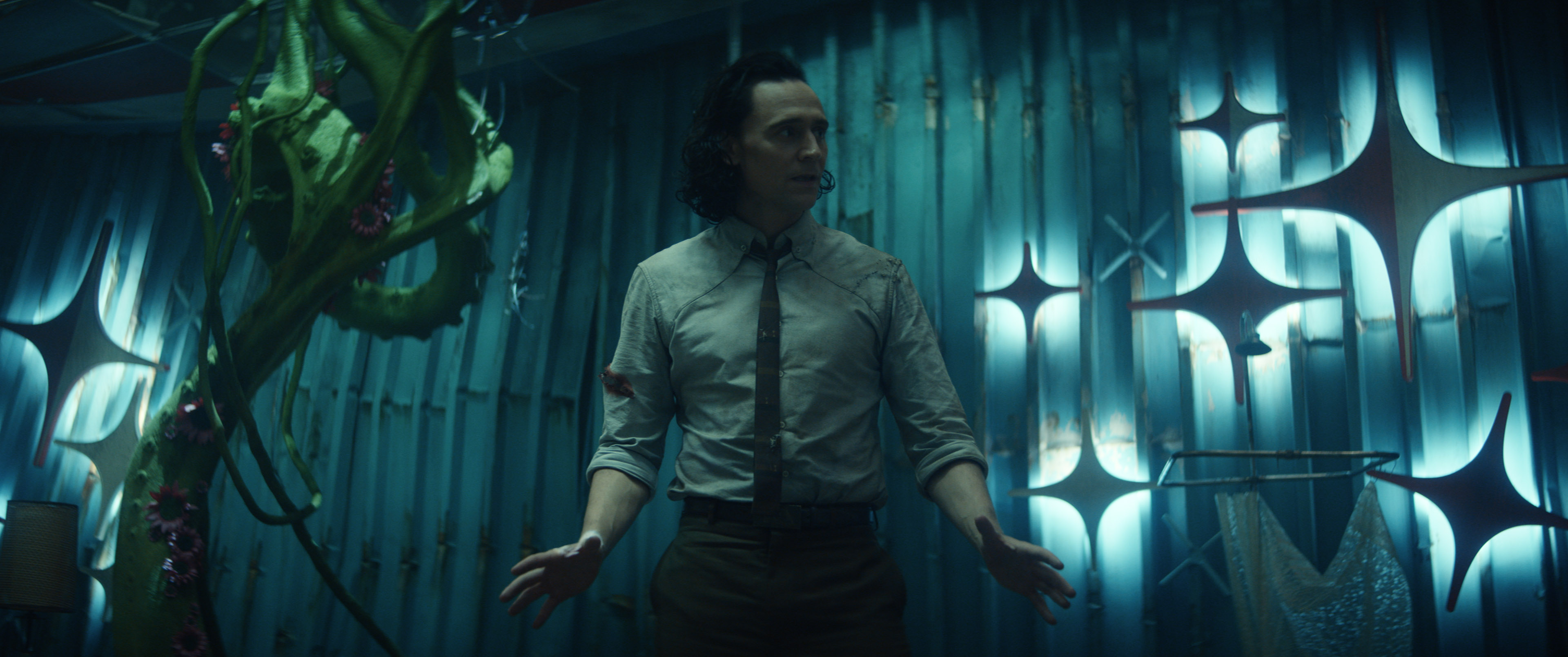 Tom Hiddleston reprises his iconic role as Loki from the film series, sharing the screen with a stellar cast that includes Sophia Di Martino as Sylvie, Gugu Mbatha-Raw as Renslayer, Wunmi Mosaku as Hunter B-15, alongside Eugene Cordero, Tara Strong as Miss Minutes, Neil Ellice, Jonathan Majors, and Owen Wilson as Mobius, all returning to the sophomore round to play their respective roles. Fans can eagerly anticipate the second season's premiere, scheduled for October 5, 2023, on Disney+, promising another thrilling chapter in the Loki saga. You can watch the official trailer of the show here.
2. The Life of Chuck (TBA)
Hiddleston, in collaboration with Mark Hamill, is gearing up to grace the screen in a brand-new cinematic adaptation of Stephen King's eponymous short story, titled 'The Life of Chuck.' This fantasy horror film is directed by Mike Flanagan. Drawing its source material from King's 2020 anthology 'If It Bleeds,' the narrative weaves together three distinct tales, cleverly linked to construct the reverse biography of Charles Krantz.
The story commences with Charles' untimely demise at the age of 39 due to a brain tumor, unraveling his life in reverse chronological order, ultimately leading viewers back to his childhood, set within a supposedly haunted house. This compelling blend of drama and horror is currently in the pre-production phase, promising a spine-tingling cinematic experience that pays homage to the masterful storytelling of King.
3. White Stork (TBA)
In the upcoming project 'White Stork,' Hiddleston steps into the role of politician James Cooper, whose aspirations for a parliamentary career and personal life are thrown into disarray when he becomes the focus of a rigorous vetting process. This forthcoming political thriller series created by Chris Dunlop for Netflix, featuring Hiddleston, is set to comprise a total of 10 episodes, with each installment clocking in at a duration of one hour. Kristoffer Nyholm, whose credits include 'Taboo' and 'The Enfield Haunting,' is on board to direct the episodes. At its nascent stage, this captivating endeavor leaves us anticipating forthcoming updates about its evolution.
4. The White Darkness (TBA)
Hiddleston is poised to take center stage in an upcoming limited series, titled 'The White Darkness,' produced for Apple TV+. Developed by Soo Hugh and showrun by Mark Heyman and Hugh, this adaptation is based on David Grann's gripping eponymous non-fiction book. The series draws its inspiration from the remarkable life of Henry Worsley (Hiddleston), who was not only a dedicated husband and father but also a former soldier characterized by profound honor and unwavering sacrifice.
Worsley's unrelenting thirst for adventure led him on an extraordinary expedition, a daring trek across the icy expanse of Antarctica on foot. It is stated that the series will delve into themes of courage, love, family, and the extraordinary lengths to which the human spirit can endure. As of now, the project is in the development phase, with fans eagerly anticipating further updates on this exciting venture.
Read More: Best Tom Hiddleston Movies and TV Shows