From belting out tunes as Troy Bolton in 'High School Musical' to diving deep into the dark psyche of Ted Bundy in 'Extremely Wicked, Shockingly Evil and Vile,' Zac Efron has come a long way. Born in 1987 in San Luis Obispo, California, Efron swiftly rose to fame, wowing us with his catchy songs and smooth dance moves. But he wasn't going to be boxed in. Over time, we've seen him ace diverse roles, be it the comedic spins in '17 Again' or the musical beats of 'The Greatest Showman' and 'Hairspray.'
The dedication to his craft is evident in the range of roles he's taken up, reflecting his growth as an actor. Zac has a reputation of always pushing his limits as he doesn't just stop at movies. He also made quite the splash in the documentary scene with his Netflix show, 'Down to Earth with Zac Efron.' With such an impressive track record, everyone has eyes on what he'll do next. If you're among the many waiting to see where his journey goes, here's a sneak peek into the next stops on Zac Efron's cinematic adventure.
1. A Family Affair (2023)
'A Family Affair' is an upcoming romantic comedy movie directed by Oscar nominee Richard LaGravenese, known for his works such as 'P.S. I Love You' and 'Freedom Writers.' The film's narrative is set against the backdrop of a young assistant named Zara, who, after quitting her job with the narcissistic movie star boss Chris Cole, discovers her widowed mother has started a romance with the famous playboy. The film seems to be a blend of humor, romance, and drama that promises to be a memorable experience.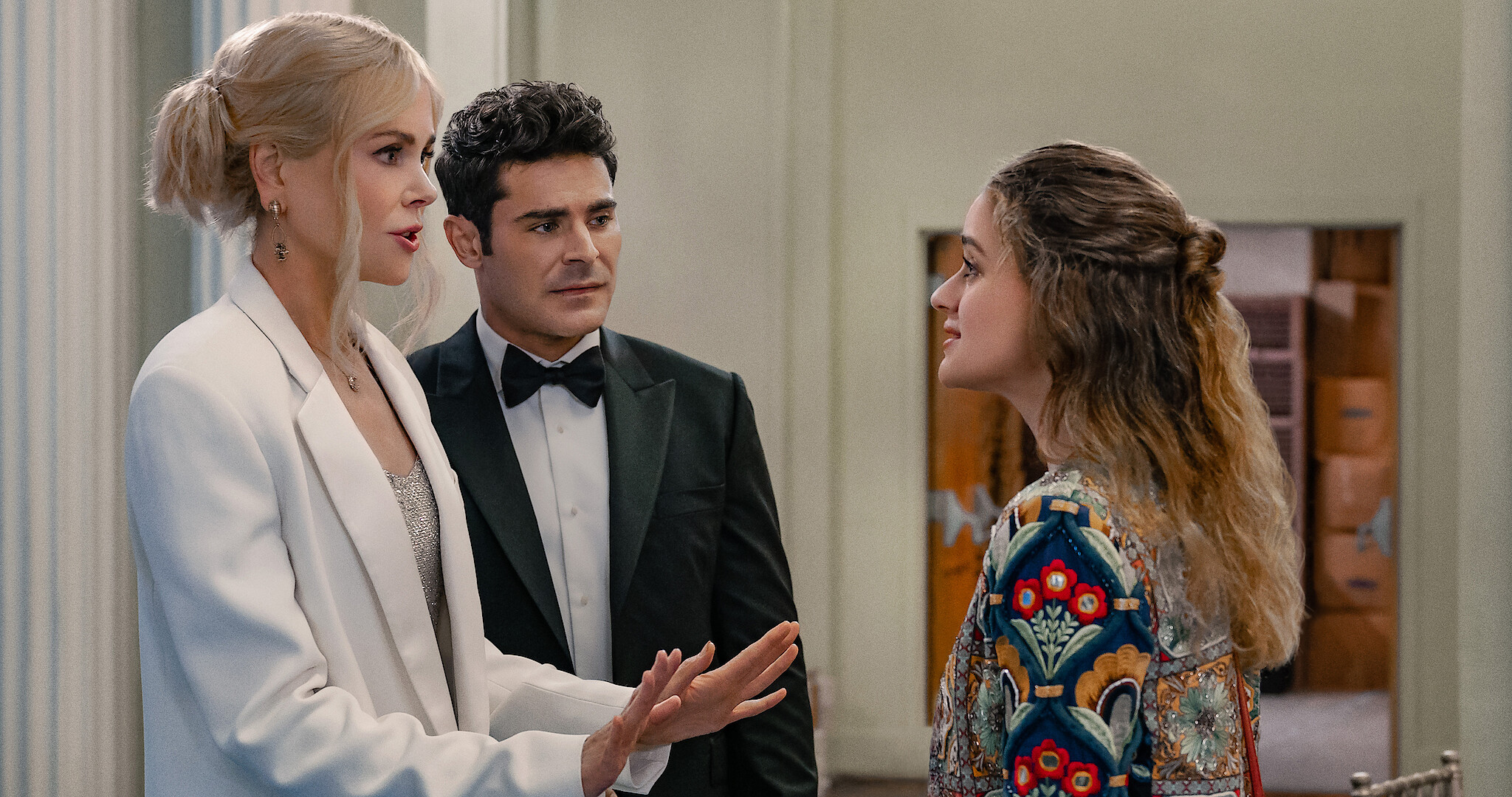 Zac Efron takes on the role of the womanizing movie star Chris Cole, whose demanding nature pushes Zara to her limits. Sharing the screen with Efron are illustrious names such as Nicole Kidman, Joey King, Kathy Bates, Gissette Valentin, Sherry Cola, Olivia Macklin, and Liza Koshy, each bringing their unique flair to the narrative. The film, which began production in August 2022 and concluded in October of the same year, is set to premiere on Netflix on November 17, 2023.
2. The Iron Claw (2023)
'The Iron Claw' is an upcoming biographical drama film directed and penned by Sean Durkin. The film delves into the true story of the von Erich brothers, who left an indelible mark in the fiercely competitive realm of professional wrestling during the early 1980s. Their journey, filled with both triumphs and tragedies, unfolds under the looming presence of their assertive father and coach. As they strive for larger-than-life fame on the grandest stage of sports, the narrative captures their pursuit of immortality.
Zac Efron takes on the role of Kevin von Erich, one of the central figures in this tale. Joining him in the cast are notable names such as Jeremy Allen White as Kerry von Erich, Harris Dickinson as David von Erich, Holt McCallany, Maura Tierney, and Lily James. The film promises to offer a deep dive into the wrestling world's highs and lows, the brothers' challenges, and the overarching shadow of their father. Fans eagerly await this cinematic portrayal of a legendary wrestling dynasty, which is set to hit the screens on December 22, 2023.
3. Ricky Stanicky (TBA)
Ricky Stanicky is an upcoming comedy film directed by the Oscar-winning 'Green Book' director, Peter Farrelly. The story revolves around three friends who invent a fictional character named Ricky Stanicky. They use this imaginary persona to escape tricky situations. However, when their significant others grow suspicious, they find themselves in a bind and decide to hire an actor to bring Ricky Stanicky to life, leading to a series of hilarious consequences.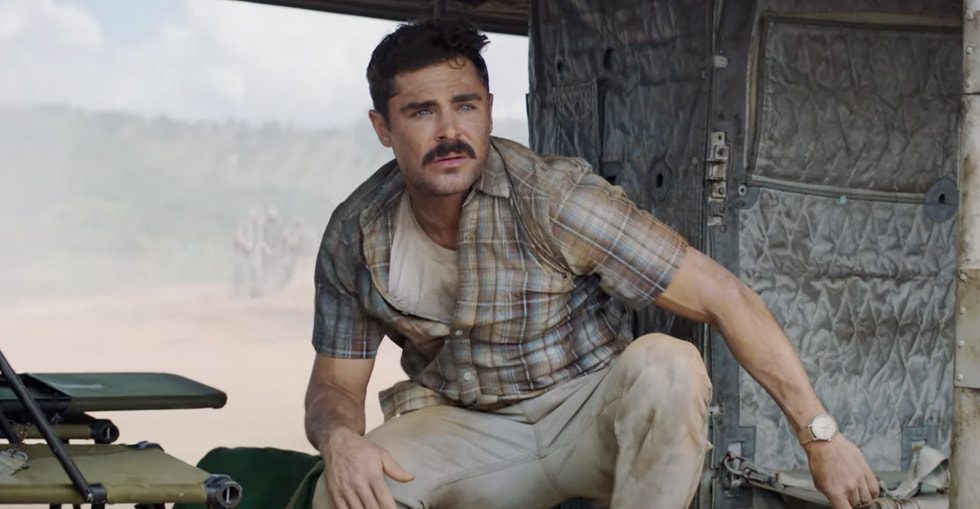 Zac Efron, a prominent figure in the movie, is joined by co-stars John Cena, Jermaine Fowler, William H. Macy, Andrew Santino, Anja Savcic, and others. John Cena is set to portray the titular character Ricky Stanicky. For Zac Efron, this film marks his second collaboration with Farrelly, having previously worked together on 'The Greatest Beer Run Ever.' While the official release date is yet to be announced, the anticipation for this comedy is palpable.
4. Three Men and a Baby (TBA)
'Three Men and a Baby' is an upcoming comedy film directed by Mo Marable, promising a fresh take that pays homage to the original 1987 classic. The narrative revolves around three bachelors living a carefree, luxurious life. However, their world turns upside down when an unexpected guest, a baby, is left at their doorstep. Along with the baby, a letter addressed to one of them claims the child is his daughter. The ensuing story captures these three men's comedic struggles as they navigate the challenges of adapting to a baby-centric lifestyle.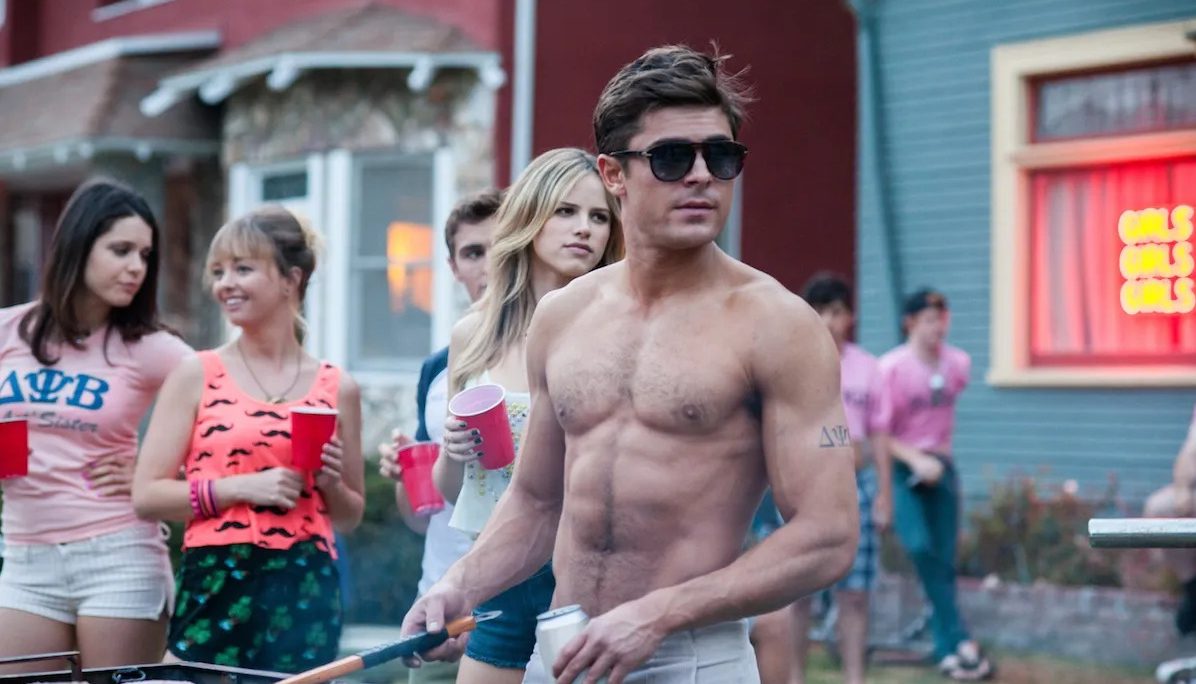 Celebrated for his diverse portrayals, Zac Efron is set to take center stage in this highly-anticipated reboot. Although exact details about Efron's character are still under wraps, the excitement is tangible. Curiosity is also mounting about the complete cast, especially given the iconic 1987 original that boasted big names like Tom Selleck, Steve Guttenberg, and Ted Danson. Behind the scenes, Gordon Gray, the mind behind 'The Way Back' featuring Ben Affleck, is on board as producer, while Will Reichel is crafting the story. With the original film's enduring appeal and the intrigue around Efron's role, the film is keenly awaited by dedicated fans and newcomers alike.
Read More: Best Zac Efron Movies