The generally peaceful French prefecture of Perpignan witnessed a horrific incident on July 14, 2013, when 19-year-old Allison Benitez and her 53-year-old mother, Marie-Josee Benitez, went missing from their home. Although Allison's father, Francisco Benitez, initially insisted that his wife and daughter were vacationing in Toulouse, he appeared utterly distraught after hearing the news of their death. Crime Junkie's 'MISSING: Allison and Marie-Josée Benitez' chronicles the shocking incident and even follows the ensuing investigation that tried its best to get the women back home safely. Let's delve into the details and find out if Allison and Marie are still missing, shall we?
What Happened to Allison Benitez and Marie-Josee Benitez?
Allison Benitez was a happy-go-lucky 19-year-old who loved hanging out with friends and had huge aspirations for the future. People who knew Allison also talked about the wonderful relationship she shared with her parents, and reports mentioned that she was especially close to her mother, Marie-Josee Benitez. Marie was married to Allison's father, Francisco "Paco" Benitez, who was serving as the chief warrant officer in the French Foreign Legion at the time of the double disappearance.
However, even though most believed Francisco and Marie to have a proper marriage, trouble was brewing behind closed doors, and it ultimately resulted in a horrifying tragedy. According to various sources, Allison and Marie were last seen at the Perpignan barracks of the French Foreign Legion, where they had arrived to meet Francisco Benitez. Francisco spent the whole day with his family, and onlookers insisted that there was nothing out of the ordinary that would have indicated possible foul play.
However, in the days that followed, Allison and her mother seemingly dropped off the face of the earth, as they were unreachable over phone calls and emails. Naturally, people who knew the woman initially approached Francisco, who claimed they were vacationing in Toulouse. He also insisted that they had switched off their cellphone and there was nothing to worry about. Yet, their loved ones grew anxious as days passed without any news of the missing women, and they eventually reported the incident to the police.
Are Allison Benitez and Marie-Josee Benitez Found or Missing? Are They Dead or Alive?
We are sorry to report that Allison and Marie-Josee Benitez remain missing as of the time of writing, making their current status unclear. However, the police still consider it an active investigation and continue welcoming tips from the public. Once authorities were informed of Allison and Marie's disappearance, they organized several search parties, along with local volunteers, and began combing through the nearby areas for the missing women. They even used all facilities available at that moment and left no stone unturned but to no avail. Marie and Allison remained missing for months, and with each passing day, their loved ones began fearing the worst.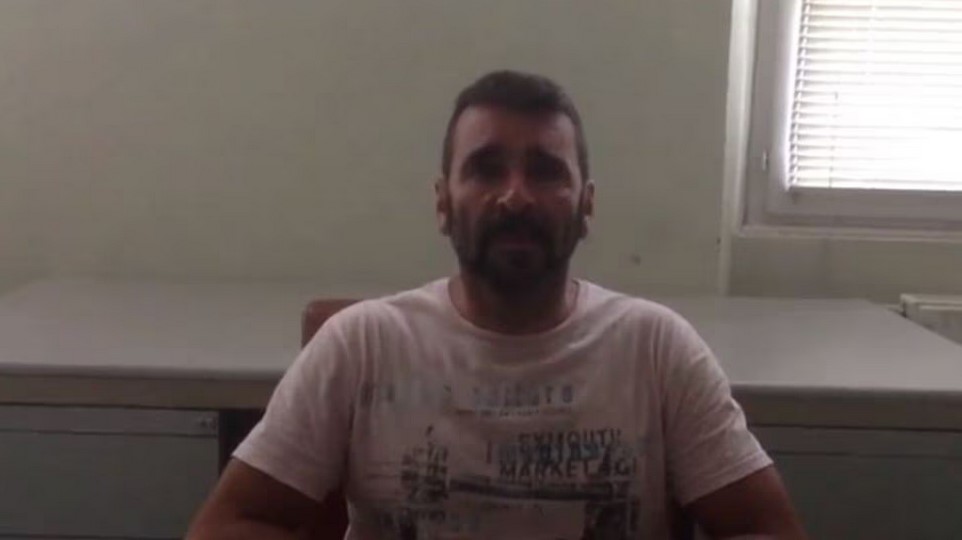 Interestingly, even though Francisco kept insisting that Marie and Allison were in Toulouse, the police found no evidence to support such a claim. For starters, they knew that the pair could not have driven to Toulouse since neither had a driving license, and security footage, as well as passenger manifests from the Perpignan railway station, had no trace of the two ever being there. On top of it, investigators also discovered that both their phones had been switched off since July 14, 2013, and their bank accounts hadn't witnessed any transactions.
Since such discoveries indicated foul play, the police questioned Francisco again, and this time, he revealed that Marie had left with Allison because of some difficulties in their marriage. On top of it, law enforcement officials also learned that the chief warrant officer had several affairs during his marriage, and one of his girlfriends, Simone Oliveira Alves, had gone missing in 2004 under mysterious circumstances. Naturally, such evidence made Francisco the primary suspect in the investigation, although he kept insisting on his innocence throughout.
Moreover, Francisco even used the official website of the French magazine Paris Match to upload a video in which he asked the public to come forward with any information they might have about his wife and daughter. Still, the police refused to drop Francisco as a witness, and on August 5, 2013, about 22 days after the double disappearance, the chief warrant officer died by suicide at the French Foreign Legion barracks in Perpignan. The general consensus still believes that Francisco took his own life out of guilt, although the police found a letter in which he had talked about his innocence.
Besides, one of Francisco's mistresses in Barcelona mentioned that Fransisco called her before denying all involvement in the double disappearance. Unfortunately, with him having breathed his last, the investigation was in danger of coming to a standstill. Still, law enforcement officers obtained a warrant to conduct forensic tests at the Perpignan barracks and subsequently found blood splatters inside a freezer and a tumble dryer. While this blood was identified as that of Allison Benitez, local officials mentioned that Francisco had handled the freezer and tumble dryer shortly before his death.
Hence, even though Allison and Marie-Josee Benitez are yet to be found, the podcast mentioned that the general public believes Fransisco killed them since his daughter was about to inform her mother about his affairs. Nevertheless, readers should treat this theory with a grain of salt, as nothing has been officially confirmed as of yet, and the investigation is still ongoing.
Read More: Kim Nees Murder: How Did She Die? Who Killed Her?