Dennis Jones was devastated when he realized his wife, Cheryl, and their daughter, Amanda Bell, were missing from their New Orleans, Louisiana, home. However, shortly after, Dennis heard a knock on his door before an unknown cab driver delivered Amanda into his arms. Investigation Discovery's 'Death in the Deep South: Baby Snatchers' chronicles the terrifying incident and portrays how Cheryl fell victim to a sinister kidnapping plot. Let's delve into the details surrounding the crime and find out where Amanda is at present, shall we?
Who Is Amanda Bell?
Amanda Bell was born Amanda Rae Jones on Christmas day, 1979, and her mother, Cheryl, mentioned she was the best present she could ever receive. From the very first day, Amanda became the light of her parents' life, and Cheryl, a stay-at-home mother, was only too happy to embrace her motherly duties. Since Dennis worked at the local naval base, the family was a common sight in the Navy commissary, and it was here that Cheryl initially came across Jackie Schut.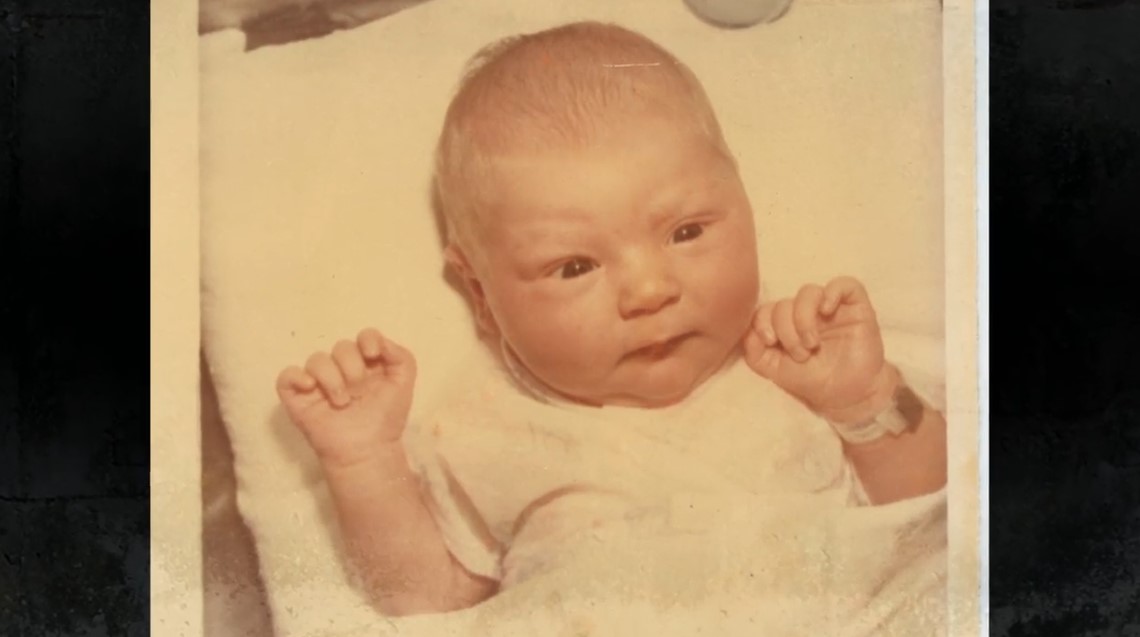 Jackie, who introduced herself as a photographer called Sally, insisted that Amanda might win a contest for babies if Cheryl allowed her to enter. Naturally, the mother of one found it difficult to say no to such an offer and even allowed Jackie to take a few pictures. Fast forward to March 7, 1980, Jackie turned up at Cheryl's door and announced that Amanda had won the competition. In order to celebrate, she invited the pair on a shopping spree. Interestingly, when Cheryl and Amanda entered Jackie's car, the mother of one noticed Amanda's accomplice and husband, Harold Schut, who was introduced as the driver.
Unfortunately, the future was doomed for Chery from that moment as Jackie soon gave her a drink spiked with a sedative before driving to the Galleria Plaza Hotel in Houston, Texas, around 350 miles away. Once at the hotel, Jackie and Harold coerced Cheryl to drink several Pina-Coladas laced with poison before forcing her to write a suicide note. While Cheryl soon passed away from the poisoned drinks, the couple slashed her wrists to make it look like a death by suicide before selling Amanda off to another woman.
Surprisingly, the person who ended up with Amanda suddenly had a change of heart, and she asked a cabbie to return the baby to Dennis in New Orleans. Naturally, Dennis was surprised to receive Amanda from a complete stranger, and the following day law enforcement officials called him to tell him about his wife's demise. The news devastated Dennis, although he was determined to help bring the perpetrators to justice.
Eventually, one of Jackie's ex-accomplices revealed the sinister baby-snatching operation to the police and led them straight to Harold Schut. Once Harold was put under heavy interrogation, he broke down and confessed to the murders of Geneva Clemons and Cheryl Jones. Like Cheryl, Geneva was a mother of two, and Harold, along with Jackie, tried to steal her son in January of 1980. Hence, with a complete confession on their hands, the police were able to arrest the baby-snatching couple before sending them to prison for their crimes.
Where Is Amanda Bell Now?
Growing up without Cheryl was quite difficult for Amanda, and although she had many questions about her mother's life, it broke her heart to see how the incident affected Dennis. Still, Amanda stayed beside her father and tried her best to keep a smile on his face. Currently, Amanda goes by the name of Amanda Bell, and a 2016 report mentioned that she had since married and moved to the Finger Lakes region in New York. Moreover, while Amanda is now a loving mother of three, she has made it her life's mission to fight against Jackie Schut's parole petitions in order to keep her mother's killer behind bars.
Read More: Geneva Clemons and Cheryl Ann Jones Murders: Where Are Harold and Jackie Schut Today?