A well-known and established reality TV star, Amanda Garcia made her debut through MTV's 'Are You the One' season 3. The television personality then made a foray into 'The Challenge,' going on to compete in 6 seasons. Throughout her career, she has garnered a significantly large fanbase. The excitement around the star's life reached heights with her appearance on 'The Challenge' season 37 titled 'Spies, Lies & Allies.' Let's dig deeper into Amanda Garcia's personal life and get to know everything there is to know about her, shall we?
Amanda Garcia's Age and Family
Born on October 13, 1992-93, Amanda Garcia grew up in Denver, Colorado, with at least one other sibling. Although not much is known about her close ones, she comes from a family that has prioritized familial values over everything else. As a result, Amanda maintains and cherishes a special bond with her loved ones to this very day. As of the present, the 27 or 28-year-old and is enjoying a full-blown career as a reality star. Even with a busy schedule, she loves spending time with her family and finds time to spend holidays together.
Amanda Garcia's Profession
Before starting her reality TV career with the third season of 'Are You the One?,' Amanda was employed at Generation Health, a Denver-based legal marijuana dispensary. Although the young woman did not win the prize money or find a romantic partner on 'Are You the One?,' it cemented her rise to fame, and Amanda found herself loving the reality TV life. Willing to pursue her dream, Amanda signed up for 'The Challenge: Rivals III' but ended the season at number 10. Determined to try her luck once again, she returned in the following season, 'The Challenge: Invasion of the Champions,' but failed to make it to the very end.
A veteran by then, Amanda also appeared in 'The Challenge: Dirty 30,' 'The Challenge: Final Reckoning,' and 'The Challenge: War of the Worlds.' In 'War of the Worlds,' Amanda faced a traumatizing incident where some of her castmates taped her mouth. Although apologies were exchanged, the incident made Amanda think twice about returning to the reality show. However, she made up her mind and decided to appear in the 37th season titled 'The Challenge: Spies, Lies & Allies.'
I don't want you guys to feel bad for me cuz thats not who I am. Production handled it the way they did and it is what it is. Nothing will change it. Lets all move forward and forever buy tape from the dollar store cuz that shit is A HELL of a lot less sticky. -I love you all! ❤️

— MTV Amanda (@MTV_AMANDAG) March 7, 2019
Amanda Garcia's Ex-Fiancé
Amanda Garcia was first spotted with her ex-fiancé, Ray Reinhardt, when she uploaded pictures of the two on her social media back in February 2019. The former couple appeared to be in love and did not shy away from professing their affection in public. Ray, a barber by profession, appeared to be Amanda's dream man. In September 2019, the reality star announced that she and Ray were expecting a baby together. Soon, the two decided to take their relationship to the next level before the birth of their baby. Thus, in January 2020, Ray proposed to Amanda, and the two got engaged.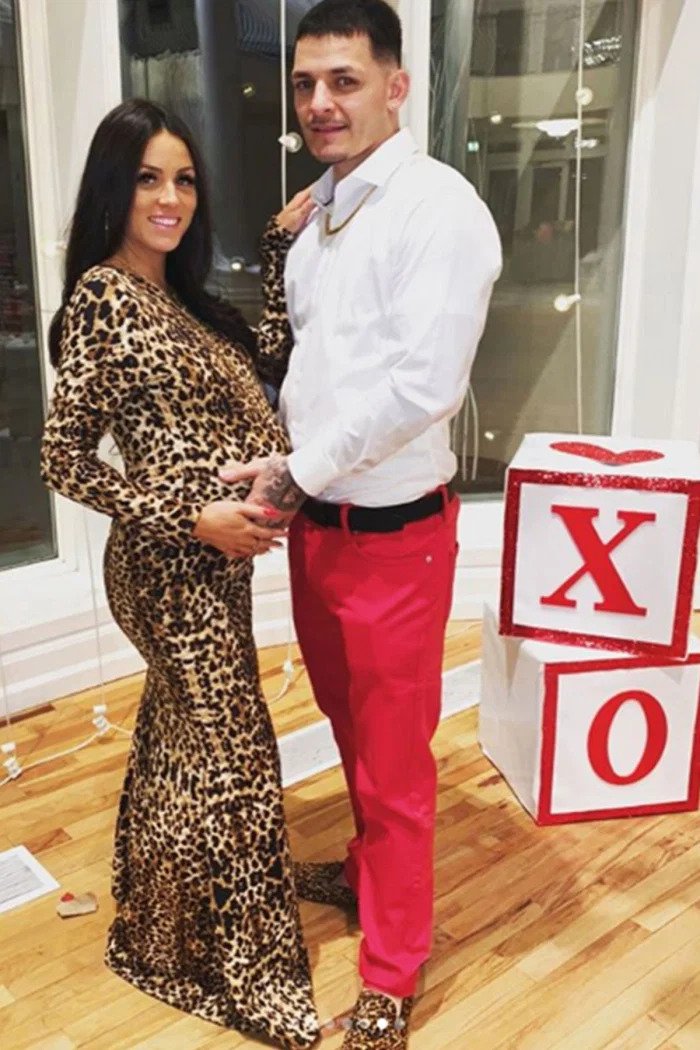 Amanda and Ray's adorable son, Avonni Anthony Reinhardt, was born on February 7, 2020, and brought great joy to their lives. Both Amanda and Ray kept posting pictures of the beautiful moments spent with their child, and it seemed like their relationship will stand the test of time. Unfortunately and surprisingly, in September 2020, through a now-deleted Facebook post, Amanda announced that she was separating from her then-fiancé Ray Reinhardt.
According to US Weekly, Amanda wrote, "Ray and I are officially done," alleging that her baby daddy cheated on her. She further added, "It's not the first time I've caught women texting him back and forth behind my back. It's not the first time he's left my son hanging without checking on him, not even once. But it is the first time I've actually gotten pictures of him and information of him physically cheating, therefore I am finished." After the alleged incident, the two went their separate ways.
Amanda Garcia's Boyfriend
Following her split from Ray Reinhardt, Amanda Garcia has moved on. She resides with her son in Denver and often posts pictures of the lovely memories that they make. Although Amanda was also spotted kissing and sharing a flirty moment with Faysal Shawn "Fessy" Shafaat in 'The Challenge: Spies, Lies & Allies,' there is no confirmation if they are together at present. Therefore, it seems like Amanda is single as of today and is solely focused on her career and child. We wish the reality star the best of luck as she keeps climbing the ladder towards massive success.
Read More: Michele Fitzgerald From The Challenge: Everything We Know