Residents of a quiet neighborhood in Eatonton, Georgia, were baffled when the police arrived and found Amanda Perrault dead in her home. While initially it was reported as a suicide, the investigators soon detected foul play and realized that she had been brutally murdered. CBS' '48 Hours: The Death of an Officer's Wife' delves into this tragic case and chronicles the investigation that shockingly led the police to one of their own. So, if you wish to learn more details, we have you covered.
How Did Amanda Perrault Die?
Born on August 18, 1975, in Lawrenceville, Georgia, to Sherron Leach Brookshire, Amanda Perrault completed her schooling at Winder-Barrow High School. Loved ones remember her as a cheerful person who helped anyone in need and doted on her family. Amanda had two children named Allison and Reed from her first marriage before she met Michael Seth Perrault, a patrolling officer from Eatonton.
The couple dated for around six years before tying the knot in June 2017. Michael had a young daughter from his previous relationship, whose custody he shared with her biological mother. Amanda became a homemaker after marriage and settled with him in their Eatonton home. Sadly, tragedy struck the Perraults on February 3, 2020, when Michael frantically called Chief Kent Lawrence, his superior at work.
Michael stated that his wife had shot herself, and he asked for immediate help. When officers arrived at the couple's residence, they found Amanda lying dead on the couple's bed, with a single gunshot wound in the head. An autopsy confirmed that the 44-year-old had died from the gunshot wound, but the investigation soon revealed that it was not a suicide but a murder.
Who Killed Amanda Perrault?
Upon being questioned, Michael claimed that he and Amanda had been lying and arguing in bed when she suddenly produced a handgun and shot herself in the head. On the contrary, Putnam County Sheriff Howard R. Sills believed that the former's account of events was rather suspicious. The police offer had gone to the Perrault residence when Chief Lawrence radioed him and thought that the murder scene did not match Michael's statement of Amanda's death being a suicide.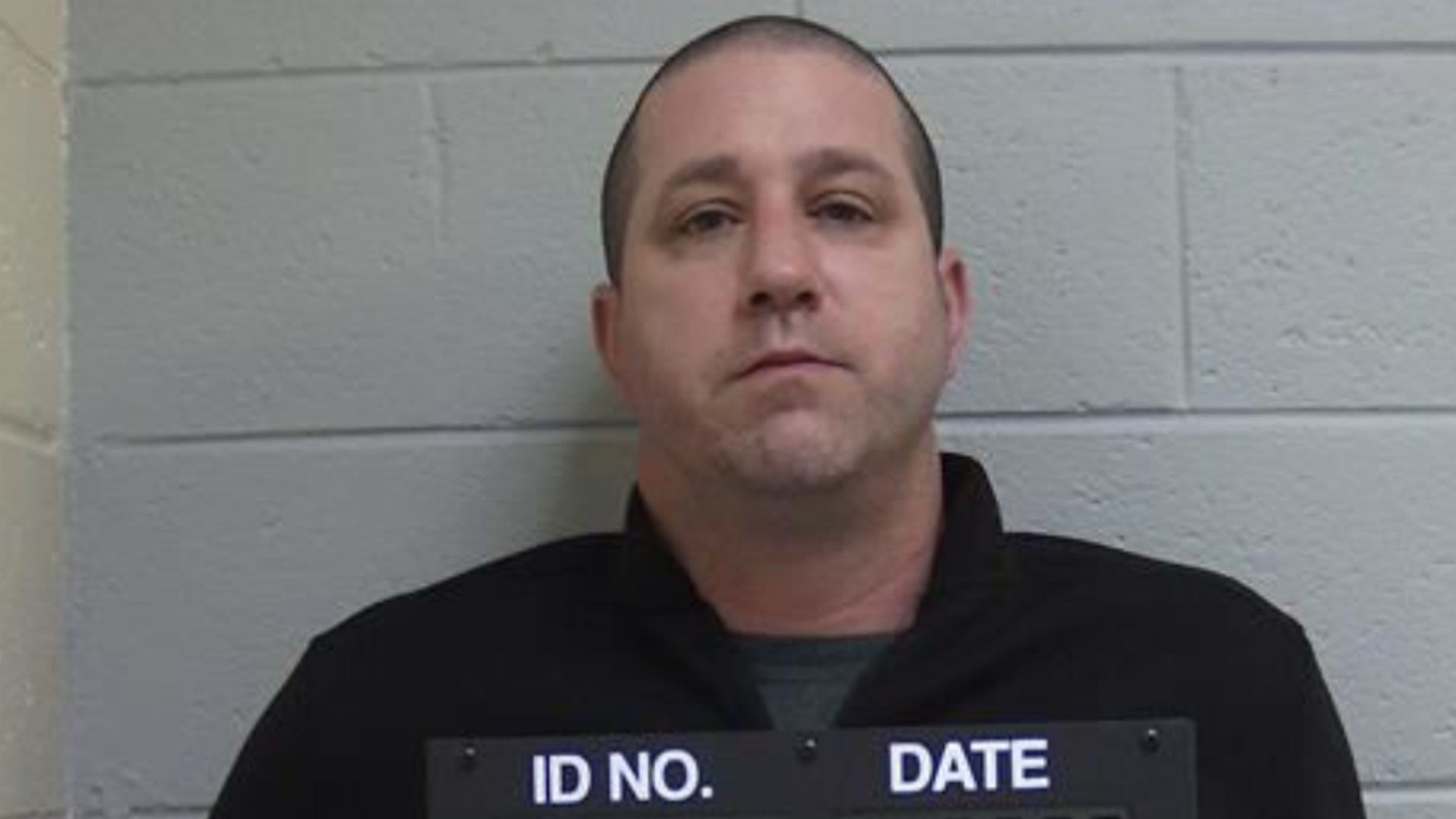 Sheriff Sills took permission and searched the house, noticing that Amanda's body was in a coffin-like posture on the bed, with zero blood on her clothes or arms. Moreover, the gun's magazine lay next to her right hand, while the firearm had a loaded round and lay a foot and a half near her left foot. Not just that, there was blood on the other side of the room, and the ceiling fan and two live rounds of ammo lay in the folds of the bed cover. This indicated that the crime scene was somewhat staged and contradicted Michael's claims of not touching or moving Amanda's body or the gun.
The investigators also considered the fact that Michael had been arrested just five days before Amanda died. On January 28, 2020, he was charged with simple battery-family violence and third-degree cruelty to children after his wife complained to the police. When officers arrived at their home, they saw red marks on Amanda's chest and neck, indicating physical assault. Furthermore, Michael's 8-year-old daughter stated that she had seen her father shove and hit her stepmother.
Michael was arrested and released the next day on a $1,500 bond based on this incident. Surprisingly, Amanda refused to obtain a restraining order against her husband at the court hearing as he had nowhere else to live, and he returned home with her. Nonetheless, Michael was put on administrative leave without pay and was being investigated for the battery charge against him. This had become a point of contention between the couple, as he allegedly wanted his wife to recant her statements about the January 28 incident.
The charges against Michael threatened his job and his chance at winning custody of his daughter. Thus, he allegedly wanted Amanda to tell the police it was a misunderstanding. She had reportedly done the same before, and her husband felt her recanting would help drop the charges against him. During the investigation, the police discovered that this was far from the first domestic violence between the couple. Amanda's friends and family stated that she often shared how abusive Michael was toward her; they had even witnessed his violent behavior.
The victim had also claimed that if anything were to happen to her, her husband should be held responsible for it. Nevertheless, the most significant evidence that the detectives discovered was that a sheriff's deputy had arrived at the Perrault residence on the day of the murder. He was there to serve a court subpoena for the battery incident. However, the officer reported that though no one answered the doorbell, he could hear Michael moving inside the house.
The latter called his boss just 19 minutes after he left and reported his wife's alleged suicide. This made it evident that Michael had already killed Amanda by the time the sheriff's deputy came visiting and had deliberately evaded him to buy time and cover up his tracks. During the initial investigation of the crime scene, the police also found a note on Amanda's nightstand that praised her husband and attested to his excellent character.
Given the couple's recent history, this seemed rather odd and established that the former patrol officer had shot his wife during the altercation and staged it to look like a suicide. Hence, Michael was arrested two days after Amanda's death and charged with murder. In February 2022, Michael was found guilty of malice murder, felony murder, aggravated assault, and simple battery. He was immediately sentenced to life behind bars without parole. As per official records, Michael is currently incarcerated at Georgia Diagnostic and Classification State Prison in Jackson.
Read More: Where is Amanda Perrault's Husband Today?