The Amazing Race' is a long-running reality TV show that features multiple teams who may be friends, family members, spouses, lovers, or even coworkers as they compete against one another by performing tasks and using clues to move forward in the race. CBS has earned remarkable success from the hit series, and its ever-growing fan-following intrigued us to divulge the details regarding the current whereabouts of the stars of its inaugural iteration. If you, too, are wondering what the cast members of season 1 have been up to lately, here is everything you need to know!
Where Are Matt Robar and Ana Robar Now?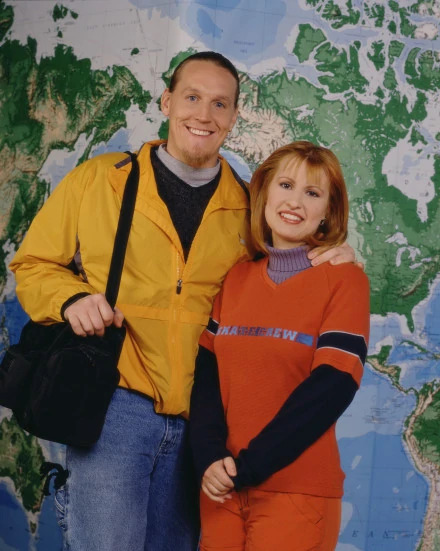 Matt Robar and Ana Robar were a married team who showed great zeal and passion in Season 1. Unfortunately, the pair were the first team to get eliminated in Zambia. The duo met during their time serving in the army and stayed together through thick and thin. Sadly, the pair split after years of their marriage and are living separate lives.
While Ana is reportedly single and a proud mom, Matt is currently engaged to Amanda Mills. Ana loves to travel and spend quality time with her friends, her son, and her adorable German Shepherd, Daisy. Both Ana and Matt are living a private life away from the limelight, focusing on the little things in life.
Where Are Kim Smith and Leslie Kellner Now?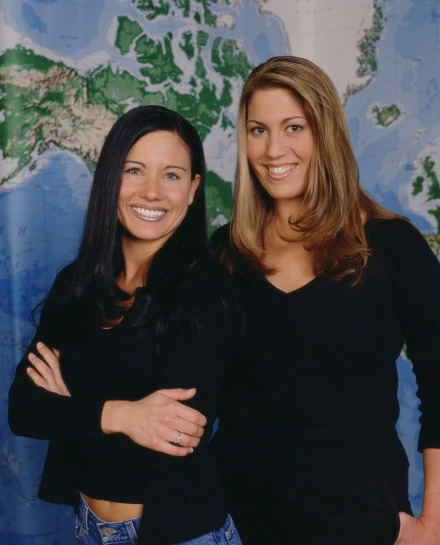 Kimberly "Kim" Smith and Leslie Kellner, were the second pair to get eliminated on Season 1. The pair came on the show as roommates who were both working as teachers at the time. The two presumably stayed friends all these years. Kim and Leslie share their love for children and have continued their passion for teaching.
Their love for children, to be surrounded with laughter and mischief, has extended to their respective homes from their classroom, as Kim has two children of her own while Leslie has three. While not much is known about Kim, Leslie is currently working at Katy High School and is happily married to her loving husband, Chris McAlee.
Where Are Pat Pierce and Brenda Mehta Now?
The team of working moms, Patricia "Pat" Pierce and Brenda Mehta, AKA Brenda Quesenberry, were eliminated third in France. Brenda is retired and resides in Florida with her loving husband, Charlie. As a husband, Charlie has set high standards for all men out there. Brenda and Charlie share an adorable bond and don't shy away from posting each other on their social media pages. They have never let their age come in the way of having fun. The couple is frequently seen biking and chilling around the beaches in Florida. They have two beautiful daughters, Maya and Avalon.
As a mother and grandmother, Patricia always thinks of giving back to the children in every way. She is currently working with Hearts of Reality to raise funds to support Give Kids The World Village to help children and families of critically ill children. Though Pat prefers to keep her life away from social media, she is living her best life and is a proud mom of two kids, Mike or Michael and Caitlin. She loves to spend time outdoors, especially hiking through the steep Rockies. Even at the age of 64, she surprises her fans with her incredible outdoor skills.
Where Are David Groark and Margaretta Groark Now?
David "Dave" Groark and Margaretta Groark were the oldest team that appeared in season 1. They had a good run until they were eliminated in eighth place in Tunisia. David, now 86, is a former Airforce Pilot who met the beautiful Margaretta in a nightclub. The couple stayed together for more than four decades, loving and cherishing each other's presence till death parted them.
Sadly, Margaretta was taken away from David's arm on October 26, 2008. She lost her battle with cancer and pulmonary fibrosis reportedly at the age of 67. David has stayed away from the limelight and is living a private life with his wife's memories in Rockwall, Texas.
Where Are Paul Alessi and Amie Barsky Now?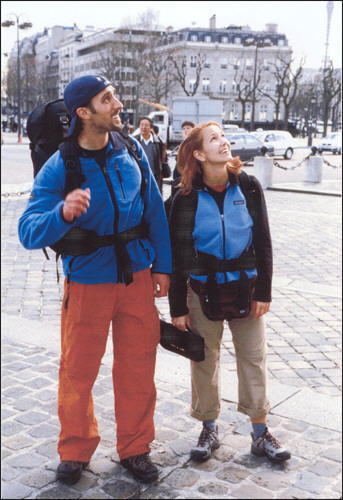 Paul Joseph Alessi and Amie Barsky won the hearts of the audience with their unique approach and steady mindset. However, they were the fifth pair to be eliminated from the show. Though Paul Alessi and Amie Barsky came on the show as the engaged couple who got married sometime in 2006, they decided to call it quits. Paul is a multitalented star who made his name in Hollywood as an actor, producer, and production manager. He is known for his performances in 'Burnt,' 'Born a Champion,' 'Deadlink,' 'Asylum,' 'The Soccer Nanny,' and several others.
The star won multiple awards for his compelling performances. He bagged the title of "Best Male Actor" for his work in 'Morphine' at the 2006 Independent Film Festival of North Texas. He also received awards for his performance in 'Alpha Males Experiment,' and 'Knuckle Draggers.' Similarly, Amie Barsky continued to dwell in the limelight and expand her career horizon as an actor. You may recognize the star from 'Land of Smiles,' 'Monster in Law,' 'Austin Powers in Goldmember,' and others. She enjoys living in the moment to make memories. Amie is a great woman with a fantastic sense of humor.
Where Are Lenny Hudson and Karyn Jefferson Now?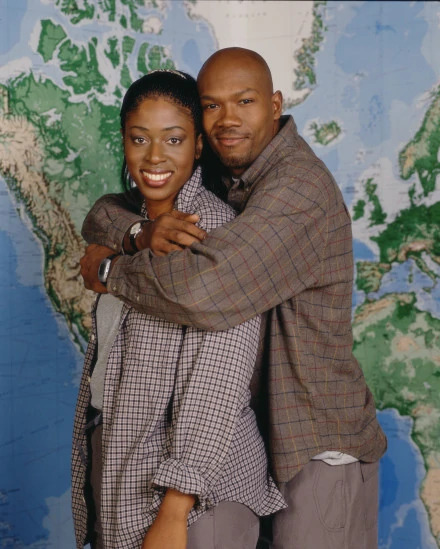 Leonard "Lenny" Zeke Hudson and Karyn D. Jefferson had a few internal issues with team building, which eventually led to their elimination from the show. The duo reportedly split up shortly after exiting the show. The reason behind their split is unknown. Following that, the two stepped back from their appearances on screen. Lenny is currently working as a Special Education Specialist at the Department of Education. He occasionally coaches football and loves to stay engaged in sporting activities. He is truly a multifaceted man who has also worked for the United Nations for over 5 years as a Video Engineer.
Meanwhile, Karyn is a woman of talent and intelligence, working as an Employment Counsel at Corning Incorporated. Prior to this, Karyn worked as an Adjunct Professor at Fordham University School of Law. She was also the Managing Member of The Law Offices of Karyn D. Jefferson, LLC. While Karyn and Lenny haven't shared anything about their present relationship status, they do have beautiful kids who complete their family.
Where Are Emily Hoyt and Nancy Hoyt Now?
The mother-daughter team, Nancy Hoyt and Emily Hoyt, had a great run on the show until they received a penalty, which got them eliminated in fifth position. Nancy Lundgren Hoyt lost her battle with ALS (Lou Gehrig's disease) on December 8, 2011, following a protracted and valiant fight. She raised three children with her husband, Jon, in a devoted and loving environment.
Nancy Hoyt was an incredible woman. She participated in Habitat for Humanity volunteer work, had positions on a number of boards and committees for the United Methodist Church, and spent eight years on the Central Texas board of directors for Planned Parenthood. Emily is happily married to the man of her dreams and goes by the name Emily Crew. Though the reality TV star has kept her life away from unnecessary media attention, we are sure that she misses her mother every day.
Where Are Kevin O'Connor and Drew Feinberg Now?
Kevin O'Connor and Andrew "Drew" Feinberg were the goofiest pair in the season. Though they earned the fourth position on the show, they surely imprinted the hearts of their fans. The duo left in the spring of 2007 for what they believed would be the third time charm on 'The Amazing Race: All Stars.' Sadly, after the second leg, they were eliminated. Kevin is now a proud husband and father to adorable triplets. He is a Forensic Accountant who resides in Monmouth County, New Jersey, with his family. Meanwhile, Drew has retired and is a Las Vegas, Nevada resident.
Kevin and Drew gained a spot as presenters of the Best Reality-Based Television Program award at The 28th Annual People's Choice Awards following their enormous success on 'The Amazing Race.' They later appeared in the 'Kevin and Drew to the Rescue' recurrent segment on 'The Rosie O'Donnell Show.' The duo also made appearances in other shows, including 'The Sports Junkies Nationwide,' 'The Bob and Sheri Show,' 'The Mancow Morning Madhouse,' and 'All Night with Todd Wright on ESPN Radio.'
Where Are Joe Baldassare and Bill Bartek Now?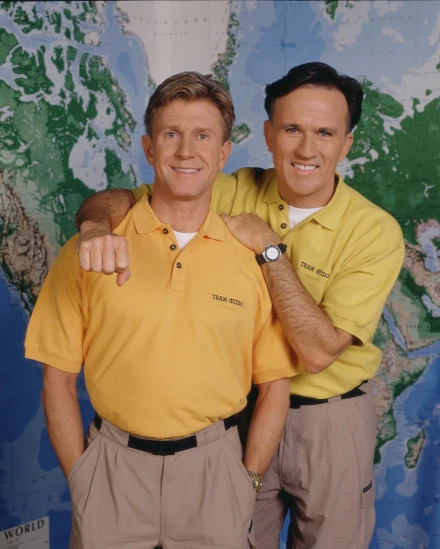 Joseph "Joe" Baldassare and William "Bill" Bartek were the first gay pair to appear on the show. Both Joe and Bill had a killer strategy to beat other contestants and went headstrong into the game, reaching all the way to the top 3. Though they were eliminated in third place, the pair took home a lot of memories. Currently, they reside in San Francisco, California, and even after all this time, they are very much in love. Though the pair have not shared much about their personal and professional life, we know that Bill and Joe are very busy in their lives, living it to the fullest while traveling the world with each other.
Where Are Frank Mesa and Margarita Mesa Now?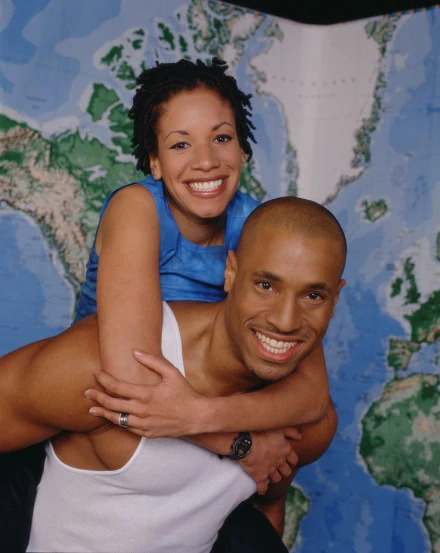 Frank Mesa and Margarita Mesa were the second teams to reach the finish line. After the show finished filming, the pair reconciled for a while; however, they split shortly after. Frank has been happily married to Asia Mesa since September 2, 2021. He is working at a reputable job at MTA Metro-North Railroad as the Chief Operations Training Officer. Margarita is a busy mom of two beautiful girls and currently resides in Miami. The talented reality TV star is the Managing Director, People and Operations at City Year, where she uses her skills in Operation Management to solve daily tasks.
Where Are Rob Frisbee and Brennan Swain Now?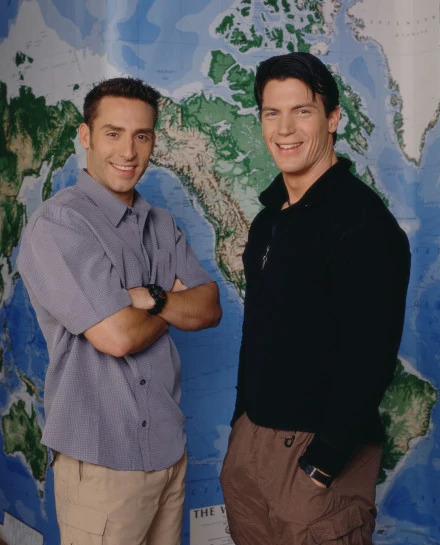 Rob Frisbee and Brennan Swain, the winners of the first leg ever, got to know one another while working at the same Los Angeles legal firm. Brennan, a patent attorney and mechanical engineer, is still a partner in the company where he works. He has followed his dream of exploring the world, visiting 39 of the 50 nations on his bucket list.
According to the multifaceted personality's testimony to the show's longstanding presenter, Phil Keoghan, on his podcast in 2019, he has also made the most of his celebrity position by raising money for charities. Rob works as an attorney at another LA company and has a quieter lifestyle. Their social media profiles attest to the fact that the two have stayed friends throughout the years. Brennan is also the godfather to Rob's son, Max Frisbee.
Read More: Are Derek and Claire from The Amazing Race Still Together?