Hosted by the charismatic Phil Keoghan, the 31st season of 'The Amazing Race' brought together eleven dynamic teams of two. But what set this season apart from its predecessors was that each team consisted of former contestants hailing from CBS's flagship reality shows: 'Big Brother,' 'Survivor,' and 'The Amazing Race' itself. With their diverse backgrounds and insatiable appetite for adventure, these remarkable individuals were locked in an exhilarating race around the world with one ultimate goal in mind – winning a staggering prize of US$1,000,000.
Spanning across four continents and ten countries, encompassing an awe-inspiring distance of over 25,000 miles, this extraordinary expedition pushed the limits of the contestants' endurance. Starting at California's picturesque Hermosa Beach as their launching point into uncharted territories and culminating in Detroit as their final destination city – every step along the way was fraught with excitement and unpredictability. In addition to traversing iconic locations such as Japan's vibrant cities and Vietnam's breathtaking landscapes, this season introduced a thrilling new twist known as the U-Turn Vote. This intriguing concept added another layer of strategy to gameplay – allowing contestants to potentially hinder rival teams' progress while bolstering their own chances for victory.
Join us as we delve into the contestants' present lives beyond the realms of television screens and unravel what fate has brought upon these extraordinary individuals who once mesmerized us with their unwavering determination and vivacity.
Where are J.J. Carell and Art Velez Now?
J.J. Carell and Art Velez, the best friends who were the runners-up of the 20th season of the show, returned back in season 31 but were eliminated in the first race in Tokyo, Japan. Both of them have now retired from their jobs as Border Patrol Agents. John James Carrell, popularly known as J.J. Carrell currently lives in Overland Park, Kansas.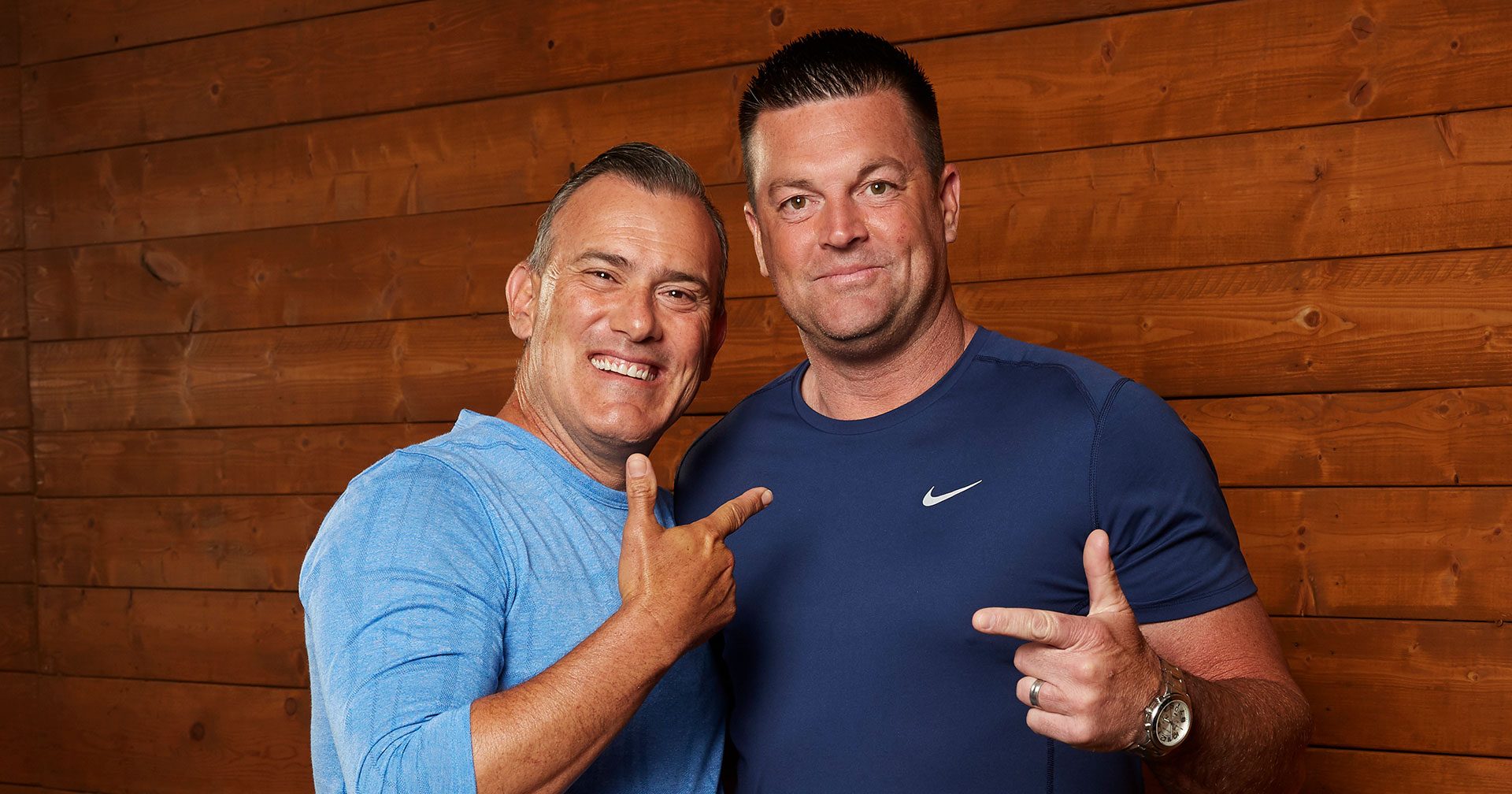 At the time of the show, J.J. Carrell was a Watch Commander with the United States Border Patrol. In April 2020, he was promoted to Deputy Patrol Agent in Charge.In July 2021, he joined Rapid City Area Schools in North Dakota as the Director of College and Career Readiness, and worked there till February 2023. He also appeared on the podcast "The Homeless Left" and discussed issues such as the border crisis and child trafficking In July, 2023, he authored the book "Invaded: The Intentional Destruction of the American Immigration System." Arturo Art Velez lives in Arizona with his wife and son, and is a staunch fan of the Arizona Wildcats. He retired as the Captain of the USBP National Pistol Team.
Got the band back together again and swept those 4-man team matches at the Bayou Regional/TSRA Texas State Championship @BorderPatrolHQ @USBPChief #nationalpistolteam #itsateamthing pic.twitter.com/HpSvksp7lV

— Art V🇺🇸 (@Capt_Awwesome) June 13, 2021
Where are Rupert Boneham and Laura Boneham Now?
Rupert Boneham and Laura Boneham currently live in Indianapolis, Indiana. The married couple was eliminated in the second race of the competition which took place in Ban Xiengkeo, Laos. Philanthropist Rupert Boneham first rose to fame with his appearances in the TV show 'Survivor.' He first appeared on 'Survivor: Pearl Islands' and later returned for 'Survivor: All-Stars,' 'Survivor: Heroes vs. Villains,' and 'Survivor: Blood vs. Water.' After the show, Laura worked as a Charge Nurse at Retirement homes and comuunities. In June 2021, she joined Ascension, where she works as a Medical Surgical Nurse.
The couple run the charity organization Rupert's Kids founded by Rupert which is dedicated to empowering at-risk youth by providing them with the life skills and job training they need to become successful and self-sufficient adults.The program focuses on teaching young people the importance of responsibility, accountability, and respect for themselves and others. In addition to its work with at-risk youth, Rupert's Kids also aims to raise awareness about the challenges faced by young people who are at risk of falling through the cracks of the traditional education and social service systems. The organization works to provide these young people with the support and resources they need to overcome obstacles and achieve their full potential.
Where are Corinne Kaplan and Eliza Orlins Now?
Friends Corinne Kaplan and Eliza Orlins were eliminated in the third race which took place in Ho Chi Minh City, Vietnam. After the show, Corinne joined Natera, a Biotechnology Research firm as a Field Sales Trainer in their Organ Health Team. Since October, 2020, she has been working as a Strategic Account Manager at the same company. She is currently single and resides in Denver, Colorado.
Eliza Orlins, currently residing in New York City, is a Public Defender who works diligently as a Staff Attorney at the Legal Aid Society. The former 'Survivor' and 'Amazing Race' season 31 contestant's passion for justice extends far beyond television fame. On March 5, 2020, she announced her candidacy for the New York County District Attorney elections. Despite finishing seventh with a vote share of 4.2%, Eliza remains dedicated to serving the community and has successfully represented over 3,000 New Yorkers throughout her remarkable career. Engagingly sharing glimpses of both personal and professional life on social media platforms like Instagram and TikTok, Eliza continues to inspire others with her dedication to making a positive impact in the world through law and advocacy efforts.
Where are Janelle Pierzina and Britney Haynes Now?
Eliza Orlins, known for her remarkable appearances on multiple seasons of the reality show 'Big Brother,' currently resides in Minneapolis, Minnesota. After her appearance on the 31st season of 'The Amazing Race,' she showcased her competitive spirit as a co-winner in episode 5 of the USA Network competition series 'Snake in the Grass' in 2022. Beyond her passion for entertainment, Eliza dedicates her time as a volunteer at Give Kids The World Village, a non-profit resort for children. She excels in her professional life as a Realtor and currently works for Edina Realty, where she has been working since 2014. Complementing her flourishing career is a fulfilling personal life; Eliza shares her home with her loving husband Jess DeSanto whom she joyfully wedded on June 12th, 2010, alongside two daughters, a son, and her dogs.
Britney Haynes, now known as Britney Godwin, resides in Tulsa, Oklahoma. Renowned for her captivating appearances on the hit reality show 'Big Brother' in seasons 12 and 14, she has garnered a devoted fan base with her undeniable charm and strategic gameplay. Britney is married to Nathan Godwin, and their beautiful union has been blessed with three beautiful daughters who thrive within their nurturing household. Alongside being a loving wife and mother, Britney shines professionally as a Client Relations Manager at Blue ORCA Marketing while also pursuing her passion as a Realtor.
Where are Elissa Slater and Rachel Reilly Now?
Elissa Slater currently resides with her son and husband, Brent, in Charlotte, North Carolina, where she leads a remarkable and fulfilling life. Renowned for her appearances on Reality TV shows like 'Big Brother' and 'The Amazing Race,' she excels professionally as a Certified Aesthetic Nurse Injector and Skincare Expert. Beyond her expertise in beauty and wellness, Elissa's passion for fitness and nutrition shines through as she serves as a Fitness and Nutrition Specialist alongside being an inspiring Coach. Elissa generously shares her knowledge to help countless individuals achieve their weight loss and wellness goals effectively through the app 'Drop Method' and coaching services. Furthermore, Elissa embodies compassion by actively involving herself in charitable endeavors such as volunteering at Michelle's Place Breast Cancer Resource Center and Habitat for Humanity International.
Rachel Eileen Reilly Villegas, the renowned American television personality, currently resides in Los Angeles, California, with her husband, Brendon Villegas, and their two kids. She gained immense fame for winning 'Big Brother' season 13, and for competing in three seasons of 'The Amazing Race.' Alongside being an exceptional competitor, Rachel is acclaimed for her extensive knowledge and expertise in all facets of reality television. After getting eliminated in the 5th race of the 31st season of 'The Amazing Race,' she competed in 'Snake in the Grass', and figured out that Stephenie LaGrossa Kendrick was the Snake and split the grand prize money with Janelle Pierzina, and Cirie Fields.
In 2023, Rachel appeared on Peacock's reality TV series 'The Traitors' alongside Stephenie LaGrossa Kendrick and Cirie Fields. Moreover, she takes pride in being the Owner/Producer/Host at Adventures 4 Pets while simultaneously showcasing her expertise as a Casting Professional at Unscripted Casting and working behind the scenes as a producer. Alongside her thriving career in the entertainment industry, Rachel balances various roles, including being a talented Body Flow Yoga & Spin Instructor and as a volunteer at various organizations, including Shelter Pet Adoptions, Humane Society, Make-A-Wish America, and Give Kids The World.
Where are Christopher Hammons and Bret LaBelle Now?
Bret LaBelle, the charismatic and vibrant Lieutenant in the Boston Police Department, currently resides in Dedham, Massachusetts. Renowned for his appearances on the 33rd season of 'Survivor,' where he fearlessly embraced his true self as a gay man, Bret has become an inspiring figure within the LGBTQ+ community. Beyond his captivating television presence, Bret captivates audiences through his entertaining podcast titled 'In the Drunk Tank with Bret and Larry.' Bret is in a loving relationship with Chris Stanley – a YouTuber/TikToker who happens to be 27 years younger than him! The couple graciously invites fans into their lives through their joint Instagram account, giving delightful glimpses into their beautiful relationship.
Christopher Hammons is a renowned trial attorney focused on personal injury litigation and currently resides in Oklahoma City. A devoted fan of 'Survivor' since its inception in 2000, Chris eventually pursued a spot on the 33rd season of the show after numerous applications. He founded the Law firm Laird Hammons Laird with a deep-rooted passion for fighting for the underdog and doing what's right. Throughout his career, he has diligently represented numerous clients across various legal cases such as personal injury, criminal defense, trucking accidents, and civil rights issues. Beyond his professional endeavors, Chris, a sports lover and adventure-seeker, finds solace in family life with his wife, Jennifer Prochaska, and their two loving sons.
Where are Becca Droz and Floyd Pierce Now?
Becca Droz of the beloved Team Fun, who was featured during seasons 29 and 31 of 'The Amazing Race' currently lives in the foothills of the Rockies in Boulder, Colorado. Becca, a true outdoor enthusiast is known for her exceptional rock climbing abilities and professional guiding skills. With an impressive professional background, Becca currently works as a Climbing Guide at Denver Mountain Guiding. She also holds the role of Climbing Instructor at Movement Climbing + Fitness Gym and the Women's Wilderness Institute.
However, Becca's talents extend far beyond just climbing rocks; she is also an accomplished beatboxer, writer, and UMIpod Portal builder. Her passion lies in connecting with her community and empowering others to pursue their dreams by sharing her own experiences. In fact, Becca is currently working on a captivating book that will be filled with invaluable life lessons derived from her time on reality TV. She is also the founder of funstoppables.com, a platform where she organizes rock climbing trips across Europe and America for fellow rock climbers.
Floyd Pierce currently resides in the Denver Metropolitan Area, where he embraces both his professional and creative pursuits. After his appearance on 'The Amazing Race' season 31, Floyd dedicated his skills as a Financial Analyst to Colorado Financial Management until July 2022. Seeking new challenges, he then embarked on a role as a Senior Financial Analyst at SymphonyAI Media. Today, Floyd thrives in his position as the Alumni Engagement Manager at Boettcher Foundation, where he fosters connections with former scholars.
Beyond numbers and spreadsheets, Floyd finds solace in music. A true maestro of multiple instruments, including the saxophone and piano, he showcased his talent as the drum major of CU's esteemed "Golden Buffalo" marching band for three remarkable years. Deeply committed to giving back to society, Floyd proudly serves as the Chair of the Board of Directors for the YMCA of Northern Colorado.
Where are Nicole Franzel and Victor Arroyo Now?
Nicole Franzel, the talented and charismatic contestant from Season 31 of The Amazing Race, currently resides in Ubly, Michigan. This small town has been her home since she tied the knot with her beloved husband, Victor Arroyo, back in March of 2021. Their happiness multiplied when they welcomed their beautiful son, Victor "Arrow" Arroyo IV, into the world on July 23rd later that year. Beyond her remarkable journey on reality television, Nicole is a passionate entrepreneur who founded Franny and the Fox, a clothing line specializing in retro-inspired fashion for moms and kids. Her love for all things homemade and sustainable shines through in every piece she creates. Furthermore, as an avid animal lover herself, Nicole shares her life with two lovable pups who bring endless joy to their growing family.
Victor Arroyo currently resides in Michigan with his wife, Nicole, and their son. This dedicated individual not only serves as a State Trooper but is also a Marine Services Team Diver. In October 2021, he was involved in a car accident near his home that left him with minor injuries, including a sore neck and ankle ailment. Thankfully, with the aid of crutches for just one week, he anticipated making a full recovery. Nicole took care of him post-accident and shared their experience on Instagram while highlighting the importance of being cautious for deer during the fall season. As Victor now lives in the countryside, he eats Venison and has acquired a riding mower for tending to his sprawling 10-acre property while mastering the art of wood chopping.
Where are Leo Temory and Jamal Zadran Now?
Jamal Zadran, a remarkable contestant from the renowned reality show 'The Amazing Race,' currently resides in Houston, Texas, with his beloved wife. Known for his fascinating journey alongside his cousin Leo Temory, they emerged as an unforgettable duo known as the "Afghanimals." Despite their adventurous and charismatic personalities that captivated viewers worldwide, Jamal prefers to keep intimate details of his personal life away from the prying eyes of the public. Remaining relatively aloof on social media platforms, he focuses more on cherishing meaningful real-life connections.
Leo Temory currently resides in Pasadena, California. This ambitious entrepreneur has left an indelible mark as the founder of two remarkable establishments – The Speakeasy Group and The Cellar: A Wine Library. Leo's entrepreneurial spirit is matched only by his adventurous nature, which led him to compete in season 1 of another exhilarating reality show called 'The Challenge USA,' where he left a lasting impression despite being eliminated in the eighth episode. Unfortunately, fate dealt him a harsh blow during the intense challenge known as the "Hall Brawl," resulting in a concussion that required immediate medical attention at the hospital. Beyond his determination and drive to succeed, Leo reveals his softer side as an ardent cat lover.
Where are Tyler Oakley and Korey Kuhl Now?
Mathew Tyler Oakley currently resides in Los Angeles, California, with his dogs Crouton and Willie. As an openly gay YouTuber, actor, activist, author, and Twitch streamer, Tyler utilizes his platform to raise awareness and advocate for various causes close to his heart. Notably dedicated to supporting LGBT youth and promoting LGBT rights globally, he also focuses on addressing critical social issues such as healthcare accessibility, education equality, and the alarming rates of suicide among LGBT youth.
While Oakley frequently shares insightful content on these important matters with an earnest approach that resonates deeply with his vast audience base across different demographics worldwide, he also offers light-hearted material surrounding pop culture and humor. In addition to his passion for creating digital content that inspires positive change within society at large, Tyler is known for indulging in video games – particularly Fortnite – which fuels his enthusiasm for gaming. He also hosts a podcast titled 'Psychobabble' with his 'The Amazing Race' partner and best friend, Korey Kuhl.
Korey Kuhl has embraced his identity as a gay man with pride and passion and lives in the San Francisco Bay Area. After his stint on the show, he made significant strides as a Senior Influencer Marketing Manager at Aspire with a passion for marketing and influencer management. Working closely with influencers, Korey strategized and developed exceptional large-scale influencer marketing campaigns for renowned enterprise brands. In August 2021, Korey transitioned to Modern Health as a Community Manager, where he dedicated himself to fostering a supportive community environment. Continuing his professional growth trajectory, since January 2023, Korey has excelled as a Marketing Coordinator at Q.Digital. Beyond his professional achievements, Korey is an adventurous soul who finds solace in activities like running, cycling, and exploring new destinations.
Where are Colin Guinn and Christie Woods Now?
Colin Guinn and Christie Woods, the winners of Season 31 of 'The Amazing Race,' currently reside in the vibrant city of Austin, Texas. After winning the show, they embarked on an exciting new venture as co-founders of a remarkable children's toy called the "Gel Blaster," which gained the reputation as the #1 Best Toy of 2021. As CEO of Gel Blaster, Colin plays a pivotal role in ensuring its success. Colin showcases his skills and expertise as a drone inventor at Guinn Partners. As a partner at this esteemed agency specializing in hardware, software, and design for product development, Colin proves himself to be a multi-talented individual with an entrepreneurial spirit.
Colin is also recognized as the co-founder of Twin Flame—a fully crewed Lagoon flagship 77′ Catamaran charter that offers inclusive experiences to its guests. Equipped with an impressive array of toys rivaling those found on super yachts, Twin Flame promises unforgettable adventures at sea. Christie's involvement in Sail Twin Flame reflects their shared passion for sailing. This charming pair have built a life together filled with love and adventure, raising their two sons named Achilles and Cruz. Their unwavering bond is evident as they continue to thrive in both personal and professional pursuits.