'America's Got Talent' stands as a popular television program, offering a stage for individuals from all backgrounds to exhibit their remarkable talents, captivating audiences across the nation with their skills and performances. This show has evolved into a cultural sensation, a celebration of the diverse and awe-inspiring abilities of contestants hailing from all corners of the United States. The show's overwhelming popularity paved the way for the fourth season to wrap up its finale on September 16, 2009. If you're curious about the current whereabouts of the top 10 finalists of season 4, your search ends here, as we have all the answers you're seeking!
Where is Kevin Skinner Now?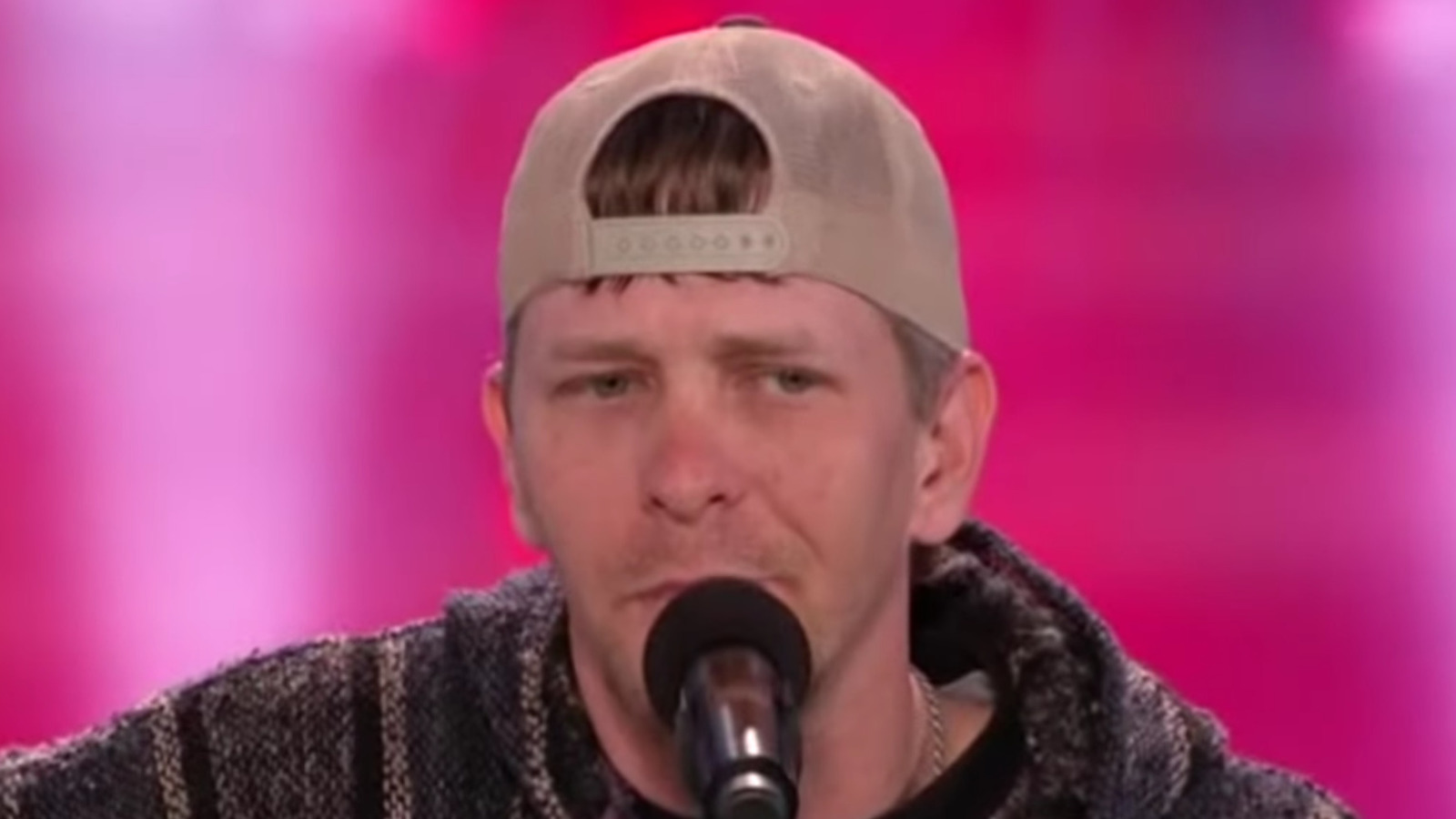 The unassuming chicken catcher hailing from Kentucky clinched victory in the fourth season of 'America's Got Talent,' largely thanks to his enchanting voice, which endeared him to all. Skinner's remarkable win secured him the $1 million prize and a headline show in Las Vegas as the grand finale unfolded. Before going off on his tour, he put up a free concert in his hometown and in 2010, he unveiled his album 'Long Ride,' but seemingly retreated from the public eye thereafter.
In 2014, his family reported him missing, raising concerns for his well-being, though he was eventually found safe. It came to light that he had been grappling with depression following the end of his marriage. Since then, Skinner has maintained a low profile, leaving much about his life shrouded in mystery. We extend our wishes for his well-being and eagerly await the chance to witness his return to the stage.
Where is Bárbara Padilla Now?
Barbara achieved the remarkable distinction of being the first female solo singer runner-up in the fourth season of the show, and her rendition of "O Mio Babbino Caro" during the finals left a lasting impression of sheer excellence. Following the conclusion of the show, she transitioned into a full-time career as an opera and classical crossover soprano singer, gracing elite audiences and prestigious symphony orchestras with her mesmerizing performances.
Barbara's journey has been one of resilience as she conquered stage four Hodgkin's lymphoma, emerging as a beacon of hope and a speaker on cancer survival. She is happily married to Kyle Howard, and the couple embarked on a new chapter by relocating to New York-Connecticut last year. Barbara's life is brimming with fulfillment, surrounded by the love and support of close friends and family, and undoubtedly, there are many more promising years ahead.
Where is Recycled Percussion Now?
The percussion ensemble consisting of Ryan, Justin, James, and DJ Todd secured an impressive third place in the show, rapidly catapulting their unique rock junk music to national acclaim. Following the show's conclusion, the group embarked on a series of guest appearances, gracing prominent shows like 'The Today Show' and 'China's Got Talent.' Their fame continued to soar as they adorned the cover of "USA Today" and clinched the title of National Act of the Year a remarkable six times, achieving global recognition.
In 2010, they ascended to headliner status in Las Vegas, enthralling audiences at The Quad Resort and Casino on the famed Vegas Strip. Beyond their musical prowess, they ventured into the world of fashion by founding Chaos & Kindness, a clothing brand dedicated to providing a platform for artists. Tickets for their upcoming shows are readily available on their website, a testament to their enduring popularity and unwavering demand among fans.
Where are The Texas Tenors Now?
The Texas trio of singers, who infused classical music with a modern twist, secured the fourth position on the show. While they made a return to the AGT franchise for 'America's Got Talent: The Champions,' their journey on the show was relatively short-lived. However, since their time on AGT, the Texas Tenors have embarked on an impressive musical journey, performing in a staggering 1,300 concerts across the globe and earning the distinction of being the third highest-selling artist in the show's history. Their musical catalog includes their self-titled debut album released soon after AGT in 2009, alongside studio and live albums, including the well-received 'A Collection of Broadway And American Classics' in August 2018.
Beyond music, the trio showcased their versatility by appearing in Broadway productions such as 'Phantom of the Opera,' 'West Side Story,' and 'Les Misérables.' Their talents also earned them three Emmy awards for their PBS specials. Venturing into literature, they authored children's books, 'Rukus On The Ranch' in July 2015 and 'Moon's On Fire!' in February 2020. Remarkably, the trio continues to tour and captivate live audiences, with upcoming concerts scheduled in Ohio, Indiana, Texas, and Missouri this fall, a testament to the enduring success they have achieved.
Where is The Voices of Glory Now?
The Voices of Glory constitute a sibling ensemble who initially joined forces to pursue their passion for singing, ultimately making their mark on 'America's Got Talent' by ascending to the top 5 ranks. Following their notable stint on the show, they wasted no time, swiftly transitioning to performing at significant events and ultimately securing a recording contract.
Their musical journey also led them to establish their own music show in Branson, Missouri, and presented them with the remarkable opportunity to serenade a crowd of over 18,000 at the iconic Madison Square Garden. Their family's inspiring story reached a national audience when it was featured on Fox News network in May 2010. Their musical odyssey has taken them on several national and global tours and performances, and they continue to delight their international fanbase with their captivating singing.
Where are Fab Five Now?
The dance troupe that performed to Britney Spears' 'Circus' didn't secure a spot in the top 5, despite their impressive performance. Following the conclusion of the show, the sisters decided to pursue their passion for dance by opening their own studios. The eldest sister established a studio in Pocatello, Idaho, while two others joined forces to create one in Ogden, Utah. Another sister set up shop in Burley, Idaho, and the final one in Phoenix, Arizona. Although they haven't been in the public eye much since, it's evident that each of them is excelling in their respective endeavors and making significant contributions to their communities.
Where is Grandma Lee Now?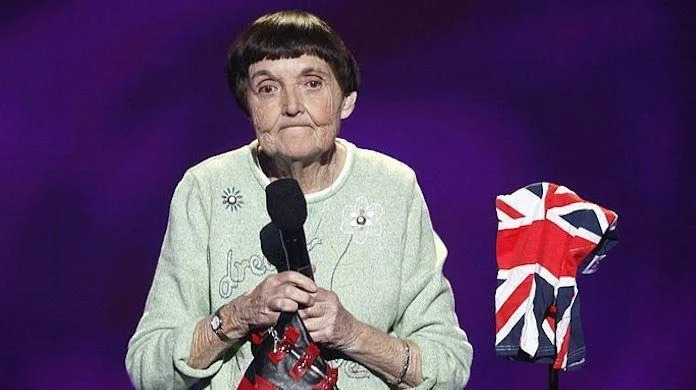 Frances Lee Strong, better recognized by her stage name Grandma Lee, made a memorable appearance on the show as a stand-up comedian, leaving a lasting impression with her bold and humorous persona. When discussing her comedic style, she revealed in an interview with People Magazine, "All my material is based on the truth I go up there and wing it. But I practiced it to myself. One of my sons will help and time me and say different things."
Sadly, in November 2019, she suffered a hip injury from which she never fully recovered. Tragically, Grandma Lee passed away at the age of 85 on April 24, 2020, while residing in an assisted living facility in Jacksonville. Her legacy as a beloved comedian lives on in the hearts of those who enjoyed her humor.
Where is Hairo Torres Now?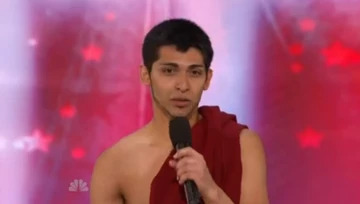 Hairo Torres, hailed from a modest background and raised in Oregon, showcased his remarkable contortionist dance skills when he auditioned for 'America's Got Talent.' Following the conclusion of the show, he decided to take his career to the next level by relocating to Las Vegas, where he remained dedicated to his craft as a dancer. While he keeps a low profile on social media, preserving the mystery of his personal life, we extend our heartfelt wishes for a prosperous and shining future in all his endeavors.
Where is Lawrence Beamen Now?
Lawrence Beamen garnered immense praise for his final rendition of Barry White's 'You're the First, the Last, My Everything,' but unfortunately, it didn't translate into enough votes to propel him further in the competition. In 2013, he ventured into the music industry by establishing the Lawrence Beamen Music Licensing company, where he engaged in music production.
Then, in 2018, he took on a new entrepreneurial venture with 'Fitted,' a contemporary textile company, where he crafts his own unique designs and products. These days, he dedicates his performances to non-profit and social events, concentrating on nurturing his burgeoning business. With a strong bond with his family and a keen interest in fitness, Lawrence's Instagram portrays a life brimming with happiness and success, suggesting that he is truly thriving in his pursuits.
Where is Drew Stevyns Now?
Drew Stevyns, a wild card entrant, made a remarkable comeback after being eliminated in the Vegas Round, ultimately securing a coveted spot among the Top 10 finalists in that season. Following his stint on the show, he ventured into endorsing a new line of Paul Reed Smith guitars, which led to a showcase performance with his band at the renowned 'Whisky A Go-Go' venue. Drew has had the privilege of sharing the stage with multiple Grammy-winning singer-songwriters.
Notably, he has served as the headlining artist for the United Soldiers and Sailors of America (USASOA), performing at their Washington DC gala since 2013. His talents have also graced renowned venues and events such as The Hard Rock Café and The National Cherry Blossom Festival. In 2016, Drew's song 'Demands' earned him a Semi-Finalist placement in the 'Song of the Year' Songwriting Contest. Throughout the past eleven years, Drew has collaborated with the esteemed producer and engineer Scott Ensign of Obscura Sound in Baltimore, and his fan base continues to grow worldwide, attesting to his enduring appeal and talent.
Read More: America's Got Talent Season 5: Where Are They Now?