'America's Got Talent' is a talent competition where individuals or groups of all ages showcase their diverse talents, from singing and dancing to magic and comedy, in front of a panel of celebrity judges and a live audience. Nick Cannon served as the host for the fifth season of the show. However, David Hasselhoff was unable to reprise his role as a judge, leading to a new panel of judges for the season, which included Piers Morgan, Sharon Osbourne, and Howie Mandel. If you're curious about the whereabouts of the exceptionally talented top 10 finalists, we have all the latest information about them. Let's get into it, shall we?
Where is Michael Grimm Now?
Michael Grimm, the well-deserved victor of 'America's Got Talent' season 5,' captivated audiences with his exceptional performances, starting from his memorable auditions and culminating with his heartwarming rendition of 'When a Man Loves a Woman,' where he pointed to his then-girlfriend Lucie, touching everyone's hearts. His win not only granted him a million-dollar prize but also the coveted opportunity to headline the AGT Tour Show, with a special performance at Caesar's Palace in Las Vegas.
His journey continued with appearances on 'The Ellen DeGeneres Show,' where he even proposed to Lucie Zolcerova on national television. In 2010, he inked a record deal with Epic Records, leading to the release of his album in May 2011, followed by his marriage in June of the same year. Over the years, he continued to release singles and albums, with his latest offering, 'Grimm,' in 2015.
However, in May 2023, concerns arose about his health when his wife disclosed through a social media post that Michael had experienced body tremors and speech difficulties during Memorial Day weekend, necessitating his hospitalization. He spent a substantial period in intensive care, supported by a ventilator and medication to mitigate the risk of a stroke or other critical complications. Fortunately, he has made significant progress during his stay at a recovery facility, with his speaking voice returning and improved mobility. We send our best wishes and hope to witness his triumphant return to the stage soon.
Where is Jackie Evancho Now?
At the age of 10, Jackie made her debut on the show, leaving a lasting impression with the remarkable breadth of her singing talents. Her appearance catapulted her to stardom, leading to encounters with notable figures like Oprah Winfrey, then-President Barack Obama, and Muhammad Ali. Notably, she even recorded a duet with the musical legend Barbara Streisand for one of her albums. While she returned to the franchise in 2019, her journey was relatively short-lived.
s per Evancho's official website, this gifted singer has released a total of six albums, with her latest project, 'Carousel of Time', featuring covers of 10 iconic Joni Mitchell songs. She holds the distinction of being the youngest solo artist ever to achieve a platinum record and is set to release a new single titled 'Behind My Eyes' soon. In a candid interview, she courageously shared her battle with anorexia, emerging stronger from it. Jackie is eagerly anticipating the release of her new single and is thriving in life.
Where is Fighting Gravity Now?
The illuminating dance ensemble, hailing from the Pi Kappa Alpha fraternity at Virginia Tech University, secured a notable third-place position in the competition. Following their triumph on America's Got Talent, Fighting Gravity embarked on their inaugural nationwide tour, entertaining audiences in twenty-four cities across the United States.
They further expanded their reach with television appearances on shows like 'Germany's Got Talent' and the 'American Music Awards,' where they shared the stage with Will.I.Am. Notably, they staged a live performance in Georgia in 2014. While updates on their latest endeavors have been scarce in recent times, we can confidently infer that they continue to thrive and make a mark in their artistic journey.
Where is Prince Poppycock Now?
John Andrew Quale, renowned for his stage persona as Prince Poppycock, made a significant impression on the show, ultimately securing the fourth position. His memorable finale performance included captivating renditions of 'Last Dance' and a duet of 'No More Tears (Enough is Enough)' with Donna Summer. Prince Poppycock continues to grace his fans with captivating live performances, showcasing his eclectic stage presence. In 2022, he welcomed two adorable puppies into his life, Beauregard and Barnaby, and his social media posts reflect the deep affection he holds for his furry companions.
Where is Michael Grasso Now?
Michael Grasso, a magician initially eliminated during the Vegas round, made a remarkable comeback through a wild card entry, ultimately securing a spot among the top 10 finalists. Post his journey on the show, he showcased his magic talents on 'The Ellen DeGeneres Show' and even performed at the NBA All-Star Game in Japan. In 2010, he took a significant step by establishing his own theater, 'Grasso Magic,' in Philadelphia, where he produces stage shows catering to corporate events, theaters, and private gatherings. Presently, he thrives as a corporate magician and entertainer, continuing to dazzle audiences with his enchanting performances, proving that his brilliance in the world of entertainment only grows stronger with time.
Where are Anna & Patryk Now?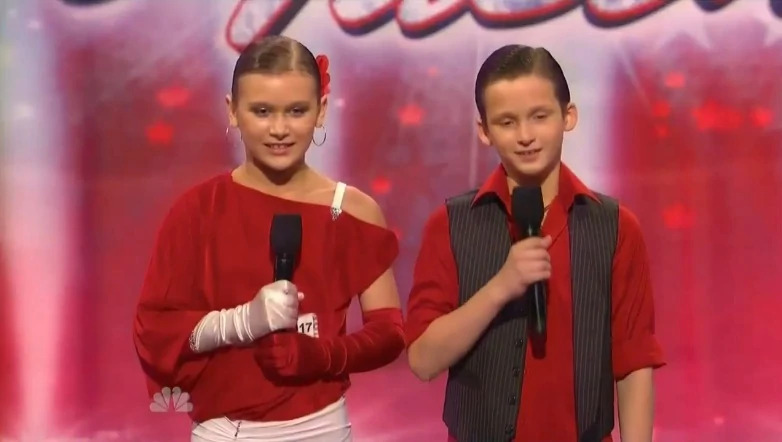 The ballroom dancing pair, consisting of Anna Kaczmarski from New York and Patryk Ploszay, who relocated from Poland to the United States at the age of seven, garnered significant attention during their stint on the show. Their journey on America's Got Talent marked the furthest advancement ever achieved by ballroom dancers, culminating in a Top 10 placement.
In 2013, they further solidified their dancing prowess by becoming the Junior Ballroom Champions at The International Championships. By 2014, they were actively involved with the Brooklyn Dancesport Club, where they conducted seminars and sessions for fellow dance enthusiasts. It's safe to assume that their passion for dancing continues to thrive, and they are likely pursuing their artistic endeavors with unwavering dedication and enthusiasm.
Where is Taylor Mathews Now?
Taylor Mathews, at the age of 18, showcased his unique rendition of 'Over the Rainbow' accompanied by his guitar during his audition for the fifth season of the show. This impressive performance earned him a spot in the final 10 contestants. After the series, Taylor wasted no time and embarked on a national concert tour alongside fellow finalists, captivating thousands of devoted fans in large theaters. He even had the honor of serving as the Grand Marshal in various parades, including the 2011 Alexandria Mardi Gras Parade.
In 2011, he independently crafted his first solo EP album. Notably, he has also founded 'The Pelican House Creative,' a platform facilitating successful creative collaborations between artists, producers, vocalists, and songwriters. Taylor's personal life is thriving as well, as he recently got engaged to his longtime girlfriend, Arielle Paige, in August 2023, and a fulfilling life together awaits them both.
Where is Jeremy VanSchoonhoven Now?
The stunt biker hailing from Nebraska left a lasting impression by securing a spot in the coveted Final 10 during the fifth season. His magnetic personality resonated with audiences of all ages, making him a fan favorite. Currently, he serves as a Sponsored Shooter at Black Flag Armory, where he combines his passion for sports and firearms. Beyond his biking pursuits, he's taken a keen interest in backpacking, photography, and various outdoor activities. Happily married to Bekah Vanschoonhoven, he continues to relish life as a dedicated athlete. It's truly refreshing to witness him staying true to himself, and we extend our best wishes for all his future endeavors.
Where are Christina and Ali Now?
Christina and Ali, the talented singers on 'America's Got Talent' (AGT), made a profound impression with their remarkable performances. Their final AGT performance of 'Love You I Do' left the judges utterly speechless. Post their AGT journey, they joined forces with the acclaimed Dove Award-winning and Grammy-nominated producer/songwriting team Dogmatics to create 'Love is Gonna Find You', the featured single on their upcoming EP set to debut in February 2012.
Despite facing the challenges of cystic fibrosis during their childhood and the loss of a sister to the same disease, they've since transitioned into roles as inspirational singers and speakers, actively contributing to cystic fibrosis awareness. Their journey is a testament to their unyielding determination, as they continue to explore the full extent of their abilities and make a meaningful impact.
Where is Studio One Young Beast Society Now?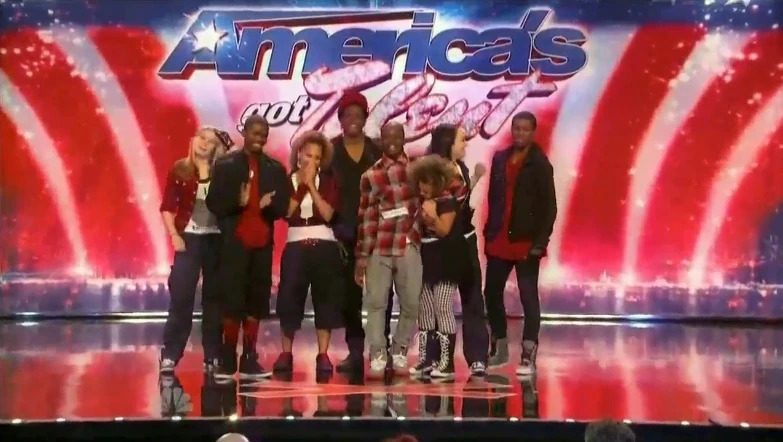 The dance ensemble made significant strides in the competition, eventually securing a place in the coveted Top 10. Their popularity soared because they viewed dancing as a way to outwardly express their inner passion for entertaining people. They later returned to the franchise as part of the "hottest variety acts from America's Got Talent 2010" in a subsequent season. While they continued to engage in live performances and concerts after the show, there has been limited information about their recent endeavors. We hold out hope to witness their electrifying performances once again and extend our best wishes for their upcoming ventures.
Read More: America's Got Talent Season 6: Where Are They Now?