Amy Adams is no stranger to the Academy Awards having been nominated five times in her career. Out of those, only once was it for Best Actress while the remaining nods were in the Supporting Actress category. It is clear that she is an actress of Oscar caliber. But, in the year she was widely tipped to be selected for, she surprisingly didn't get the nod. In 2016, Amy appeared in three films, 'Batman vs Superman: Dawn Of Justice', 'Arrival' and 'Nocturnal Animals'. While her performance in the superhero film is not of note to be honest, it is her performances in the other two that deserved recognition.
Arrival
Considered to be one of the best films of the year and a truly different kind of sci-fi film, 'Arrival' has one of Amy's career best performances. Her nuanced and poignant portrayal of Dr. Louise Banks is one of the reasons for the film's commercial and critical success. The film was able to put ideas and themes forward which are not really the norm in many films of this genre. More proof of her terrific performance can be got from the fact she has been nominated for a BAFTA and a Golden Globe for the same role. Actors being nominated for one award and being ignored for another is not uncommon but in this case it seems like Amy slipped through the cracks. It is also worth noting that even she were to be nominated, the award going her way was not a certainty. This is especially because of the two front-runners, Isabelle Huppert and Emma Stone for 'Elle' and 'La La Land' respectively. Nevertheless she deserved to be in contention for the race for Best Actress.
Nocturnal Animals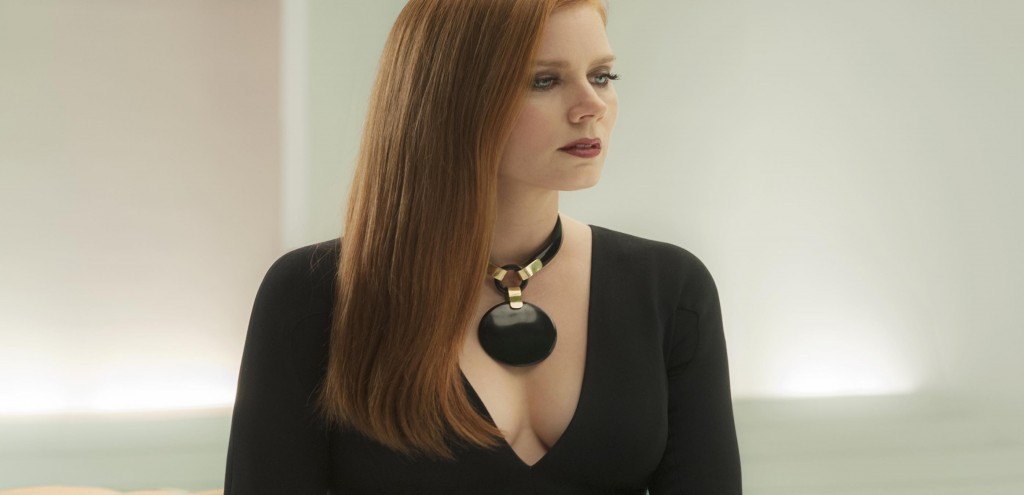 If her role in 'Arrival' was categorized as that of a leading role, her role as Susan Morrow would come under the supporting category. While the film did not make a big splash at the box-office, the critical reception of the film was much more positive. 'Nocturnal Animals' has not been completely ignored by the Academy, Michael Shannon who played Detective Bobby Andes was nominated under the Best Supporting Actor Category. His is just one of the great performances in the film which also has a great turn from Jake Gyllenhaal and this is apart from Amy of course. It is disappointing to note that there was no place for Amy in this category also, as her performance brought real depth to the film and enhanced the overall effect.
The Other Nominees
Looking at the other actresses who were nominated, one cannot help but feel that there was one slot that could and should have belonged to Amy. That slot belongs to Meryl Streep who got the nod for 'Florence Foster Jenkins'. Meryl Streep is without a doubt one of the best actors that the world has ever witnessed but, she has done better roles in other films. The difference between Amy's performance and that of Meryl's is that, 'Arrival' can be a considered a career best role for Amy whereas 'Florence Foster Jenkins' does not really possess Meryl's best work. This does not imply that the nominees are to be scoffed at, it is just to say that the Academy got one wrong this time.
It is certain that Amy Adams will win an Academy Award in her career but we are just going to have to wait a little longer it seems. But until then, it is important to congratulate those who were given the nod and wish them the best of luck. May the best actress win.
Read More: The 7 Biggest Surprises of the Oscar 2017 Nominations