On Investigation Discovery's 'Vengeance: Killer Coworkers: Deadly Ambition,' the viewers are told the story of one of Alabama's worst crimes. On February 12, 2010, a shooting at the University of Alabama in Huntsville left three dead and three injured during a routine biology department meeting. Amy Bishop, a university biology professor, used a Ruger P95 handgun to shoot those nearby. If the readers are wondering about what pushed Amy to commit such a heinous crime, they will be shocked to learn about the twists this case involves.
Who Is Amy Bishop?
Amy Bishop was born to Judy (née Sanborn) Bishop and Sam Bishop in Iowa City, Iowa, in 1965. Judy had met her husband, Sam, born Sotir Papazoglos, at the New England School of Art in Boston, Massachusetts. An Air Force veteran, Sam moved with his wife to Iowa City in 1964, where he graduated in fine arts at the University of Iowa. The young couple gave birth to Judy the following year, describing her as a bright and emphatic child with a penchant for arranging her toys in elaborate formations.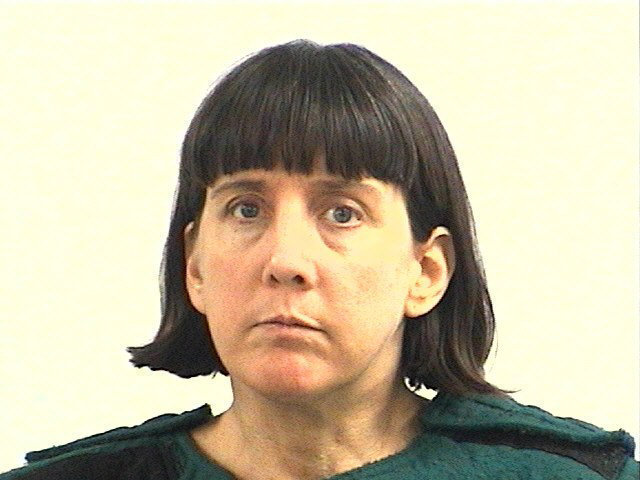 The Bishops returned to Massachusetts, with Sam securing a teaching job in the art department at Northeastern University. The family settled in Braintree in 1968 and welcomed their second child, Seth, later that year. Amy's childhood, marked by asthma-related emergencies, fueled her interest in science as she aimed to find a cure. She began playing the violin in third grade, and Seth requested to join. While there was talk of sibling rivalry, those who knew the Bishop kids asserted they were close.
Kathleen Oldham, one of Amy's close friends in Braintree, recalled, "She (Amy) doted on her little brother. They both loved music and science. She seemed to enjoy having someone younger to collaborate with." Amy also emphasized their "good relationship" and recalled childhood trips to the beach with her brother. She added, "Seth and I loved each other." Growing up, she often felt alienated in her hometown, and one of Judy's friends explained, "Amy was kind of a loner. But in a town like Braintree, a bright kid is apt to be."
In 1985, after returning from Sam's father's wake, the Bishops found their home burglarized, with thieves taking Judy's wedding ring, silver cups marking Seth and Amy's births, and other valuables, stuffing them into the children's pillowcases. Distraught, Judy wrote a letter to the local paper seeking the return of their keepsakes. Sam purchased a shotgun despite objections from Judy and Amy. More than a year later, Judy called 911 frantically, reporting that her daughter had accidentally shot her son on December 6, 1986.
While paramedics worked to revive her son, Judy recounted to the police that Seth, 18, had just returned from the grocery store, and she was in the kitchen with him when Amy, then 21, descended the stairs, holding Sam's shotgun. Judy explained that Amy had a shell in the gun and didn't know how to unload it. She warned Amy not to point the gun at anyone. However, as Amy swung the weapon around to show her brother, it accidentally fired. The close quarters of the small kitchen caused the shot to strike Seth at close range, and he collapsed.
Amy, in shock, reportedly fled the scene. A police bulletin was issued, and Amy was later apprehended outside an auto body shop in town. At the Braintree Police Station, she explained she was alone in the house and loaded the shotgun because she was concerned about potential intruders. She claimed her father had previously shown her how to load the weapon but not how to unload it. Upon hearing Seth return home, she went downstairs and asked for his assistance unloading the shotgun. During this process, the shotgun was discharged accidentally.
When questioned if she intentionally shot her brother, Amy replied that it was unintentional. After more than three decades, the exact reason why Amy was released later in the evening is not known, with several sides offering varying reasons, including alleged cover-ups and corruption. A medical examiner ruled Seth's death an accident, pending a police investigation, and the case was closed in March 1987 with no charges pressed. Amy continued with her life, completing her undergraduate studies at Northeastern University.
Amy Bishop's University Terror
She joined Harvard's prestigious Ph.D. program in genetics in 1988 and married Jim Anderson, a former Northeastern student, in 1989, after dating for a few years. In 1991, Amy welcomed her first daughter, Lily, with two more daughters — Thea and Phaedra — following in quick succession. Friends portrayed her as a caring, though somewhat anxious, mother. While she faced challenges in the Ph.D. program and didn't stand out as much at Harvard as at Northeastern, she persevered.
After revising her thesis, Amy earned her Ph.D. in 1993 and embarked on a series of postdoctoral positions. She gave birth to a boy in 2001 and named him Seth after her late brother. She faced immense pressure juggling postdoctoral research with caring for her four children. Despite being the primary earner, Jim struggled to secure stable employment. Moving to Alabama for Amy's tenure-track job at the University of Alabama in Huntsville offered hope. However, her lack of publications and teaching struggles led to her tenure denial in March 2009.
As per university policy, the 2009 spring semester was going to be her last. Amy pursued appeals, even hiring a lawyer, but her situation remained challenging. As the situation worsened, it spiraled out of control in an afternoon in mid-February 2010. The neurobiologist brought a concealed gun to a faculty meeting on February 12, where her tenure had been denied. She opened fire, injuring three colleagues and killing three more — Gopi Podila, the department chair; Maria Ragland Davis; and Adriel D. Johnson, Sr.
The room consisted of 13 professors and staff members of the biology department, and reports suggested she might have had a higher body count if not for her 9-mm Ruger semiautomatic had jammed. Amy went to a downstairs restroom, cleaned the gun, and concealed it, along with her bloodstained plaid blazer, in a trash can. She then entered a lab, borrowed a student's cell phone, and called her husband, Jim, telling him, "I'm done." As she exited the Shelby Center via a rear loading dock, a sheriff's deputy detained her.
Where is Amy Bishop Now?
Amy faced one capital murder charge and three attempted murder charges. To avoid the death penalty, she pleaded guilty on September 11, 2012. She was subsequently sentenced to life in prison without the possibility of parole on September 24, 2012. She was also charged with first-degree murder in her brother's death nearly 24 years after his shooting in June 2010. However, the prosecution never pursued the charge after her sentencing in Alabama. Records cited that she and Jim had also been questioned in a 1993 pipe-bomb incident directed toward her lab supervisor. Amy, 58, is presumed to be serving her sentence at Julia Tutwiler Prison for Women.
Read More: Jaylin Freeman Shot Casey Cagle After Drug Deal Went Awry