The bustling borough of Brooklyn in New York City was left violently shaken when young social worker Amy Watkinson was found brutally murdered on the street on a March night in 1999. While the police left no stone unturned to solve the case and identified her killers a little more than a year later, they faced several challenges. 'Murder in the Big Apple: Stranger Danger' explores the investigation into Amy's sudden death and how the ones responsible for it were brought to justice. Now, if you are curious to know the perpetrators' identities and current whereabouts, we have you covered.
How Did Amy Watkins Die?
Amy Melinda Watkins was born to Lawrence Watkins on August 11, 1972. She spent her childhood in Lawrence, Kansas, with her father and stepmother, Gayle Watkins. A hardworking student, Amy graduated from the University of Kansas in 1996 and moved to New York City the following year to pursue her Master's degree at the Hunter College School of Social Work in Manhattan. Loved ones describe her as a kindhearted person who loved helping those in need and decided to dedicate her life to doing so as a social worker.
In March 1999, 26-year-old Amy lived in an apartment in the Prospect Heights neighborhood and was interning at the Bronx Community Center, helping victims of domestic abuse. On the night of March 8, she was walking home from the subway with several grocery bags. At around 9:45 PM, people living two blocks away from Amy's apartment suddenly heard two loud female screams — the first indicated fear, and the second was full of agony.
Realizing that someone may have been attacked, the residents immediately dialed 911. When the police arrived, they found Amy lying in a pool of blood on the sidewalk, surrounded by her fallen groceries. Moreover, a carving knife was lodged in her back, indicating that she had been stabbed. The 26-year-old was immediately rushed to the hospital but was pronounced dead an hour later. The autopsy later revealed that she had been fatally attacked with a 10-inch knife, which punctured her lungs and stuck to her ribs.
Who Killed Amy Watkins?
After thoroughly searching the crime scene and noticing the signs of struggle, the investigators strongly believed that Amy was the victim of a botched robbery. However, since there were no eyewitnesses to the attack, it was pretty hard to identify any potential suspects. Besides, the young social worker had no known conflict with anyone, and the nature of the attack exhibited that she was not familiar with her assailant(s). On top of it, the perpetrators did not leave any fingerprints on the crime scene, frustrating the law authorities even more.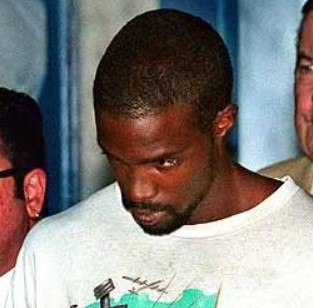 The investigation saw little progress until May 2000, when 37-year-old Geneva Jamison was arrested concerning two bodega robberies in the Sheepshead Bay neighborhood. Soon after, an informer told the detectives that he allegedly heard someone who knew the arrested woman speaking about Amy's murder. Consequently, he convinced the person to speak up, and they pointed the police toward Geneva's brother, David Jamison. The 27-year-old worked at a car wash and had a previous criminal record for robbery and drug possession.
Surprisingly, the police received another anonymous call on the Crime Stoppers hotline, stating that David was involved in Amy's murder. Following this tip, they arrested him from his Brooklyn apartment in August 2000, where he lived with his girlfriend and daughter. Once in custody, David gradually confessed to killing the 26-year-old social worker with two other accomplices — 20-year-old Felix Rodriguez and 26-year-old Pierre Antoine. According to him, they were in a restaurant near Amy's home on March 8, 1999, when they saw her walking past with her groceries.
Believing Amy was an easy target as she was alone, the trio decided to rob her for petty cash and ran up behind her on the sidewalk. David pulled at the victim's pocketbook by brandishing a knife he had purchased in Chinatown. He claimed that she accidentally backed into the knife and began bleeding, so they grabbed her purse containing $8 and fled the scene. David further confessed that after telling his girlfriend what he did, he escaped to Scranton, Pennsylvania, and even cut off his braids. He returned to New York City nine months later, in October 1999, keeping a low profile ever since.
Based on David's statement, the police arrested Felix and Pierre, yet the latter was not charged with the murder due to a lack of evidence against him. Meanwhile, Felix alleged that he only was a lookout in the robbery and that David grabbed Amy as Pierre tried to wrestle her purse away. When she fell during the struggle, the former reportedly stabbed her in the back, and they all absconded with her bag. Based on all the evidence and statements, David was charged with first-degree murder, and Felix with second-degree murder. In addition, both were charged with first-degree robbery and criminal possession of a weapon.
Where is David Jamison Now?
David Jamison's trial commenced in May 2001, and following two days of deliberation, he was convicted of second-degree murder and robbery. As per reports, the jury acquitted him of first-degree murder based on careful analysis of the evidence and circumstances surrounding the crime. In June of the same year, David was sentenced to 25 years to life in prison. On the other hand, Felix Rodriguez was convicted of second-degree murder but was handed a 15-year prison term instead of 20, thanks to a mercy plea by Amy's family.
Lastly, Pierre Antoine did not face any charges and was deported to Haiti after his arrest. According to reports, 50-year-old David is presently incarcerated at the Fishkill Correctional Facility in Beacon, New York; he won't be eligible for parole before July 2025. Furthermore, Felix was released on parole in July 2015 and seemingly resides in New York. Now 43, he prefers leading a private life. Since Pierre Antoine was deported and maintained a low profile, his present whereabouts are unclear.
Read More: Robert Palomares Murder: How Did He Die? Who Killed Him?