The city of Phoenix, Arizona, witnessed a terrifying robbery on November 29, 2004, when an armed gunman ambushed an armored vehicle before making away with $56,000 in cash. The driver of the vehicle, Robert Keith Palomares, was gravely injured during the attack, and although paramedics immediately transported him to a nearby hospital, he was declared dead on arrival. The movie 'American Murderer' takes the viewer through the gruesome murder and follows the investigation that tried its best to get to the bottom of the incident. Let's delve into the details surrounding the crime and find out more, shall we?
How Did Robert Keith Palomares Die?
A resident of Phoenix, Arizona, Robert Keith Palomares, was just 24 years old at the time of his murder. People who knew him described him as a hardworking and honest individual who worked for a security company and drove an armored vehicle for a living. Moreover, family members talked about his kindness and generosity, while Robert was known for his willingness to help people in need. On top of it, he was also quite friendly, and people were shocked when they learned how the 24-year-old lost his life during a regular day on the job carrying weekend deposits.
Reports mention that on the day of Robert's murder, he was carrying the weekend deposits in his armored vehicle. Authorities believe the robber had prior information about the cargo, and the car was ambushed right outside the AMC theater at 4915 E. Ray Road in Phoenix. As instructed, Robert refused to open the doors or step out, but the assailant opened fire with a .45-caliber semiautomatic Glock without any warning. Taken by surprise, Robert had no time to duck when five of the six bullets struck him in the head. With the driver incapacitated, the robber stole $56,000 before escaping the scene on a bicycle.
The commotion and gunshots brought several bystanders to the scene, and they wasted no time in calling 911. Upon reaching the location, first responders found Robert slumped over while bleeding from several bullet wounds on his head. He was immediately taken out of the vehicle and transported to a nearby hospital, but it was too late by then. Doctors at Peonix's Good Samaritan Hospital declared Robert dead upon arrival, and an autopsy determined that the bullet wounds led to the driver's demise.
Who Killed Robert Keith Palomares?
Since there were a lot of eyewitnesses to the murder, the police soon learned that the suspect had fled the scene on a bicycle. Moreover, they even got an accurate description of the robber, who was said to be a 25 to 30-year-old Hispanic male. Once Robert Keith Palomares was shifted to a nearby hospital, the police searched the crime scene thoroughly and even canvassed the surrounding areas for a possible lead. Thankfully, they did not have to wait long as the getaway bicycle was soon located, and law enforcement officers managed to lift a fingerprint off it. However, apart from the bicycle and a few bullet casings, there was nothing else that could lead to a possible suspect.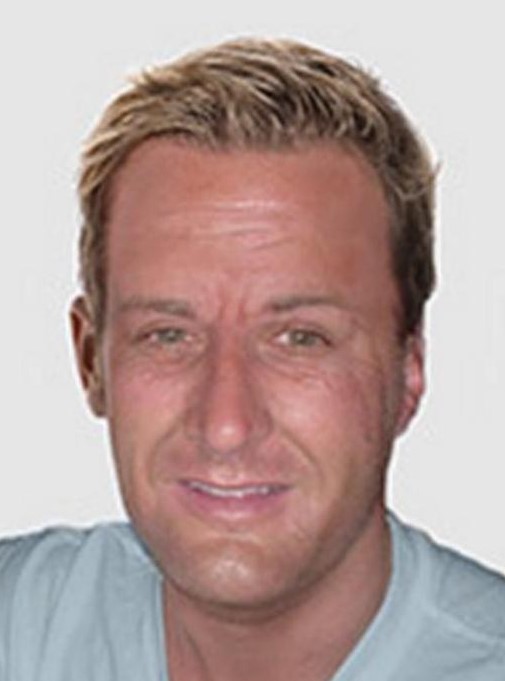 Once authorities matched the fingerprint from the bicycle against the system, they discovered that it belonged to Jason Derek Brown. While Jason was an entrepreneur and owned two businesses, On The Doorstep Advertising and Toys Unlimited, a study of his finances showed that he was in deep debt. However, sources mentioned that Jason liked pretending to be wealthy, and he allegedly operated check and bank fraud scams. On the other hand, authorities also believed Jason to be responsible for several unsolved petty crimes in his hometown of Salt Lake City, Utah. Anyway, when police investigators looked through Jason's records, they learned that he had purchased a .45-caliber semiautomatic Glock days before the ambush. Besides, while his firearm instructor described him as an irresponsible person, who was relatively inexperienced with guns, investigators believed Jason had an accomplice who helped in the robbery.
Nevertheless, before the cops could catch up to Jason, he fled the state and drove to Henderson, Nevada. From there, he shifted to Las Vegas and swapped his car before spending some time with a few of his relatives in Orange County, California. Around this time, the FBI, who was already involved in the investigation, went to arrest Jason from his Orange County address, but the fugitive managed to escape his captors by getting a small head start. Subsequently, he drove down to San Diego before moving to Portland, Oregon, where he disappeared into thin air.
On January 16, 2005, shortly after Jason went off the grid, the police found his abandoned car in a parking lot at the Portland International Airport. Besides, they learned that the fugitive had mailed a package from Portland to his brother, David John Brown II, who lived in San Diego. We are sorry to report that Jason hasn't been located since then, although he currently faces several charges concerning Robert's death, including first-degree murder, armed robbery, and unlawful flight to avoid prosecution, among others. Moreover, by 2007, he was put on the FBI's ten most wanted fugitive list, and even though the police received several tips about the accused, most of them led to dead ends.
In August of 2008, Investigators appeared to catch a break as someone who knew Jason claimed to spot him near the Hogle Zoo in Salt Lake City, Utah. However, the fugitive somehow managed to speed away from his acquaintance, and the police were left with a dead end yet again. Unfortunately, the case sat without progress since then, although the FBI removed Jason's name from its top 10 most wanted list in 2022, claiming that his being on the list would not provide any new information that might lead to an arrest. However, the cops currently believe Jason has since assumed a second identity and is either hiding out in the Mormon community or has fled overseas to countries like France and Quebec.
Read More: Where is Jason Derek Brown Now?