On November 29, 2004, armored vehicle driver, 24-year-old Robert Keith Palomares, was shot to death by an armed robber right outside the AMC theater at 4915 E. Ray Road in Phoenix, Arizona. Although the police soon linked the homicide to Salt Lake City, Utah, resident Jason Derek Brown, the suspect went on the run, triggering one of the United States' largest manhunts. The movie 'American Murderer' chronicles the gruesome murder and follows the investigation that tried to bring Jason to justice. Well, let's delve into the details surrounding the murder and find out where Jason is at present, shall we?
Who Was Jason Derek Brown?
Although not much is known about the early life of Los Angeles, California, native Jason Derek Brown, readers will be surprised to learn that he was pretty brilliant as a student and even held a master's degree in international business. Nevertheless, Jason did not stay in his hometown for long, and he even moved to Paris between 1988 and 1990, where he ran a mission for the Church of Jesus Christ of Latter-day Saints. Moreover, after returning to the United States, Jason lived in California's Orange County for quite some time before moving to Salt Lake City in Utah.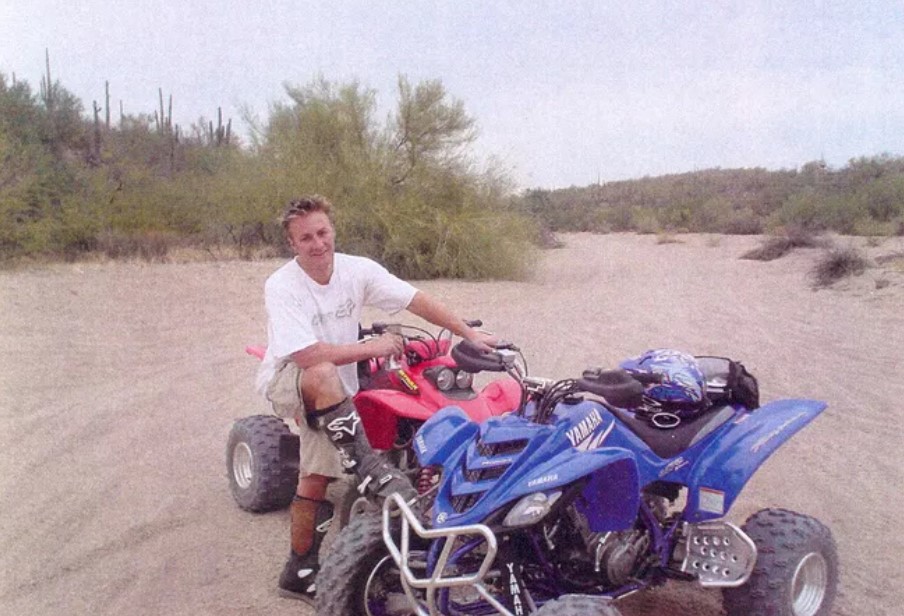 In Salt Lake City, Jason initially took up employment as a toy salesman and golf equipment importer before starting his businesses, Toys Unlimited and On The Doorstep Advertising. Interestingly, people who knew him around this time claimed he loved living a luxurious life and showing off his wealth. However, when the police went through his financial records, they realized that by 2004, Jason had tens of thousands of dollars in debt, and they even accused him of being involved in petty crimes as well as check and bank fraud scams. In fact, authorities believe his debts forced him to attack the armored vehicle, which led to Robert Palomares' murder.
On November 29, 2004, Jason armed himself with his newly purchased .45 caliber Glock pistol and lay in wait for the armored vehicle outside the AMC theatre in Phoenix. As soon as Robert drove up in the car, Jason ambushed him and began firing incessantly without warning. Five of the six bullets fired from the gun hit Robert in the face, and Jason managed to get away on a bicycle after stealing $56,000 in cash. Once first responders reached the scene, they immediately transported Robert to a nearby hospital, where he was declared dead on arrival. Moreover, while canvassing the area around the theatre, the police came across the getaway bicycle and were able to lift a fingerprint off it. Since all new gun owners are required to submit their fingerprints by law, the print from the bicycle was soon traced to Jason, and the police realized that he owned the gun used in the murder.
Where Is Jason Derek Brown Today?
Before the police could approach Jason and apprehend him as a suspect, he fled the state and drove all the way to Henderson, Nevada. From there, Jason made his way to Las Vegas, where he swapped his old car for a black Cadillac Escalade. By this time, the police were already hot on his trial, and he decided to hide out with his relatives in California's Orange County. Incidentally, the FBI had information about Jason's whereabouts, and they even sent a team to apprehend him. However, they missed Jason by just an hour and tracked him all the way to the city of San Diego.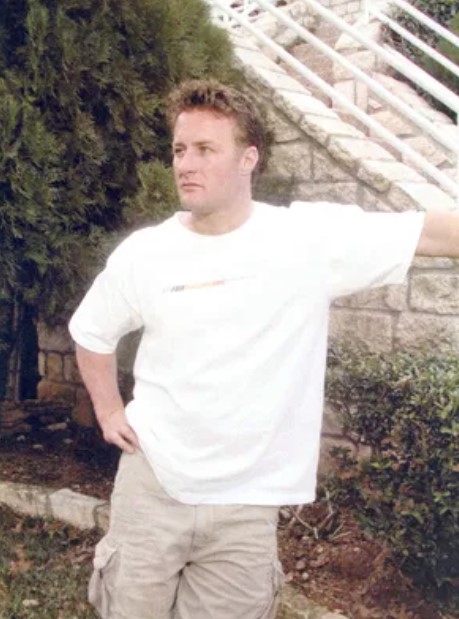 Since Jason was already a suspect in Robert's murder, law enforcement authorities took out an arrest warrant on him and charged him with first-degree murder, armed robbery, and unlawful flight to avoid prosecution. Although the charges gave him fugitive status, Jason remained unfazed and made his way to Portland, Oregon. However, while in Portland, Jason seemingly disappeared into thin air, and even though the police found his car abandoned parking lot at the Portland International Airport, there was no sign of the fugitive.
In 2007, the FBI put Jason on its top ten list of most wanted fugitives, but the case witnessed next to no progress since then. In 2008, there was a chance of a breakthrough when one of Jason's acquaintances spotted him near the Hogle Zoo in Salt Lake City, Utah. Yet, as soon as the fugitive realized he had been spotted, he quickly escaped and was never seen again. Subsequently, in 2022, the FBI took Jason off the most wanted fugitive list as they believed his being on the list would not provide additional information for his capture. At present, law enforcement authorities have no information about Jason's whereabouts, although they believe he is with a partner who does not have any information about the fugitive's past. On top of it, authorities also mentioned that Jason is hiding in the Mormon community or has fled to a different country.
Read More: Robert Palomares Murder: How Did He Die? Who Killed Him?