Discovering the possibilities of forevermore, fourteen pairs of twins embark on a whirlwind journey in Amazon Prime's 'Twin Love.' The reality dating series chronicles the journey of the siblings as they seek to discover love as strong as their sibling bond. As the individuals are divided into two houses, they find themselves exploring the heights of new connections. Hosted by Nikki and Brie Garcia, the social dating experiment seeks to discover the possibility of something more. Andrew and Matthew Beatty, twins from Massachusetts, made fans curious since their appearance on the show.
Andrew and Matthew's Twin Love Journey
For the 25-year-old twins, life had been adventurous. From exploring their creative prowess to using their skills to embark on new paths, the duo had been involved in several things. Hailing from Massachusetts, Andrew and Matthew had mapped new experiences in work and life. However, the hope to find a true connection led the brothers to 'Twin Love.' From the get-go, Andrew and Matthew were open about their decision to find a long-term relationship. They managed to find their wishes answered when they met Cameron and Ceara.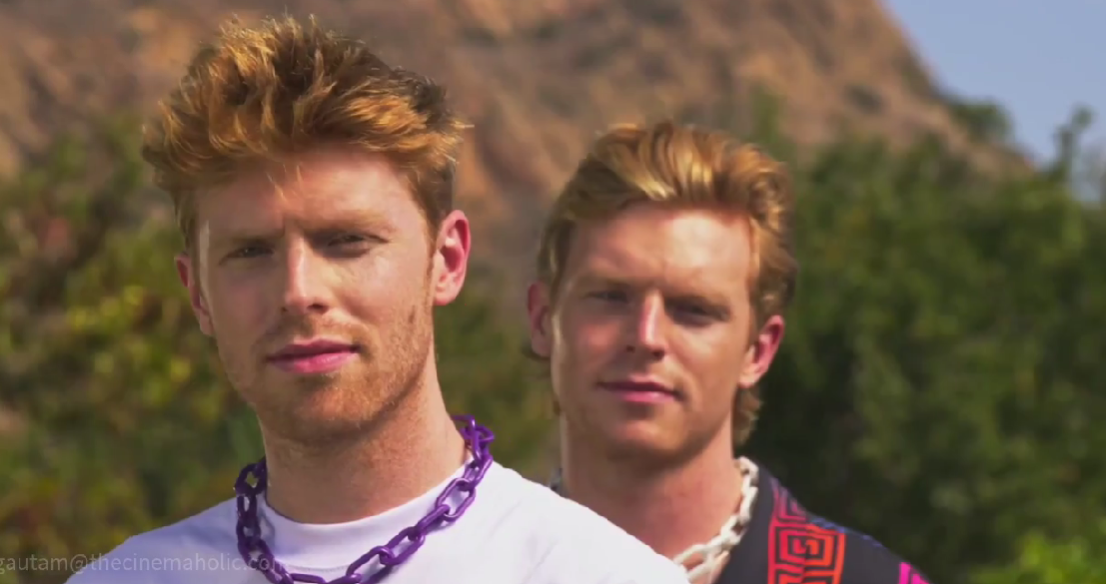 While Matthew hit it off with Cameron from the get-go, Andrew didn't find a connection with Ceara until after Seth left the season. Ultimately, the duo's feelings for Cameron and Ceara doubled, who also happened to be twins. From opening up about their dad, an army veteran, to delving into their desires about the future, the twins opened up with the women equally. Even in the end, when Ceara decided to part ways with Andrew, Matthew stood by his brother's side and said that it was unfair to his brother.
Where Are Andrew and Matthew Now?
Since the show, Andrew and Matthew have been exploring new opportunities as individuals and professionals. The brothers are not just making new milestones in their professional lives but have also given way to their passions and personal interests. After his time on the Prime series, Andrew has continued his association with Adobe in their Substance 3D team as a Business Development Representative. Having graduated from the College of the Holy Cross with a degree in Political Science and Government, the television personality has continued to make milestones in his career.
In the past, he's interned with Hunneman in the capacity of CRE Business Development. Not just this, Andrew previously gained experience working with the Michael Page company in Boston. During his eight-month stint with the company, he worked as an Architecture Recruitment Consultant. He's also worked in strategy and enterprise with Fairmarkit for a year. Based in Austin, the television personality is now exploring new realms of his career along with his brother. Like his twin, Matthew has returned to creating new milestones in his career. After the show, he has been working on exploring his creative acumen. Together with his brother, Matthew holds the reins of Emerald Tech, a musical duo.
Specializing in electronic music, the duo has recently released a new track entitled, 'When I Saw You.' When it comes to their personal life, the brothers have remained decidedly quiet. After the filming, Andrew and Matthew returned to their life. While Ceara and Andrew had already parted ways during the season, Matthew and Cameron had hoped to see things through. Alas, the added distance ultimately became a major impediment and drew the two apart. Since appearing on the show, Andrew and Matthew have decided to keep their personal relationships under wraps. So, even though the twins are yet to find their forevermore, it is apparent that several milestones still await the brothers. Naturally, we wish them the best in their future endeavors.
Read More: Mickey and Ally: The Twin Love Stars Are Still on Friendly Terms