Testing the boundaries of sibling bonds, 'Twin Love' chronicles the journey of ten sets of twins as they pull down their walls in the hopes of finding love. Hosts Brie and Nikkie Garcia separate ten sets of identical twins into two houses of identical casts in a feat to discover the similarities and differences between the siblings. The Amazon Prime dating series puts individuals through a rigorous test of heart and mind as they dwindle between the what-ifs. Mickey Bernier and Ally Baker are two individuals whose journey in the reality series has made fans curious about their relationship.
Mickey and Ally's Twin Love Journey
Intrigued by the experimentative spirit of the Prime series, 26-year-old Mickey decided to join the season and find love. Hailing from Philadelphia, the boxing coach didn't find the person he was searching for in one go. Placed in the Garden House, Morgan piqued Mickey's interest when she and him went on a double date with Aaron and Gaby. It wasn't long before a brief date gave way to something more.
Later, Mickey's heart lurched towards Morgan, Madison's sister, and the two solidified their feelings for one another. Seeing his brother, Jair, and Madison connect deeply, Mickey and Morgan also drew closer. It wasn't long before they began choosing each other for dates and finding new ways to connect emotionally. However, when Rhi, a former professional soccer player from Manchester, came into the house, things began to change. From the get-go, Mickey and Rhi drew closer to one another on account of their similarities and affinity for athleticism.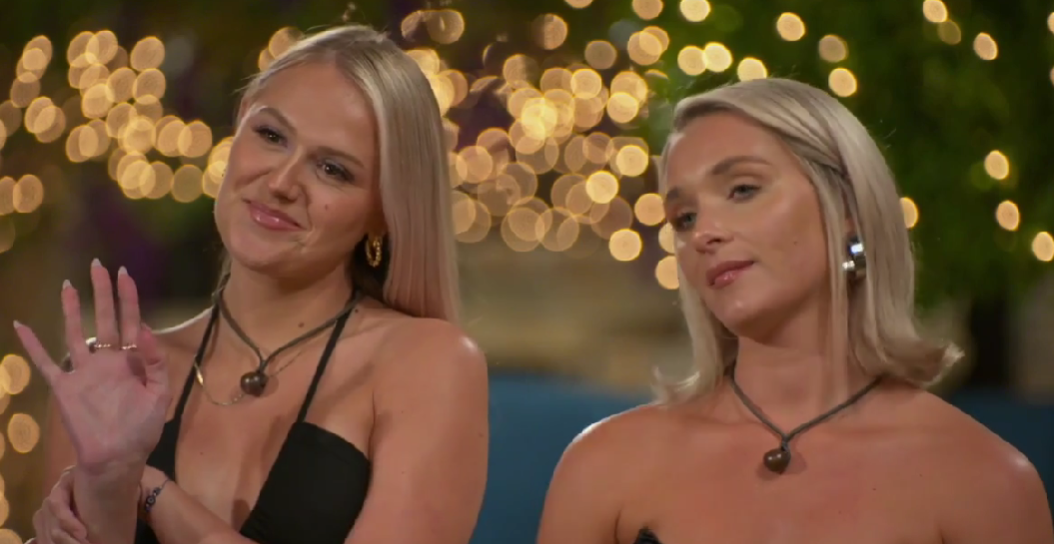 In the end, Mickey ended up picking Rhi at the last coupling, leaving behind both Morgan and Ally. However, their relationship in the couple's house was cut short when everybody supposed that he and Rhi wouldn't have a future together. Ultimately, the weight of everyone's opinions weighed heavily upon Rhi, who decided to leave the house with her twin, Moo. Despite walking away alone from the season, it was hinted that Mickey had since found a connection with Ally. Albeit a wildcard, the 28-year-old from Colorado had enthraled everyone with her spunky and vibrant personality. Ultimately, the ending credits of the season revealed that Mickey and Ally ended up getting closer.
Are Mickey and Ally Together?
Despite finding little time to spend together in the house, Mickey and Ally's journey was far from over. The individuals found common ground to explore after they headed outside the Garden House. Beyond the watchful eyes of the camera, the reality stars planned on visiting each other and connecting on a deeper level. Since filming, the duo has been quiet about the nature of their relationship. While there may have been something between the two, Mickey and Ally are yet to deliver confirmation on whether or not they found love beyond the season. So, as far as we can tell, Mickey and Ally are nothing more than friends.
Moreover, the added distance between them also leads us to believe that they might not be dating each other. Since Mickey is working full-time as a coach and influencer in New York, and Ally is creating new paths in Las Vegas, it seems improbable that the two might be heading down the path of a romantic relationship. That being said, Mickey has been open to a long-distance relationship, something he made apparent when he found an attraction with Rhi. However, mutual absence on each other's social media leads us to conclude that Mickey and Ally are not together. Nevertheless, their stint on the Prime series has still won them a place in each other's hearts.
Besides this, the duo are also creating new milestones as individuals. Mickey and his mirror twin, Jair, are evolving in their careers as fitness trainers. With an ever-evolving following on social media, Mickey uses his platform to share his two cents on fitness and health. The television personality has appeared on the 'All In Athletes' and 'Stay for the Stories' podcasts. Likewise, Ally is also making new milestones as a musician and has even released her tracks. As the granddaughter of a renowned banjo player, the reality star continues to create new strides. Naturally, we await all the great things that lie in their future!
Read More: Jair and Madison: The Twin Love Stars Are Happy Together