We have a soft spot for dating shows, indeed. Be it a fictional series or a reality dating show, they try to capture the beauty of searching for someone precious. Shows like 'The Bachelor' and 'Married At First Sight' have explored this genre to great extents. The contestants accept that their chances of finding true love in front of a TV camera and chances of crossing paths with the love of their lives in one swipe of a dating app are almost the same, and that both are uncertain. With that said, here's the list of really good dating shows on Netflix that are available to stream right now:
7. Casanova (2005)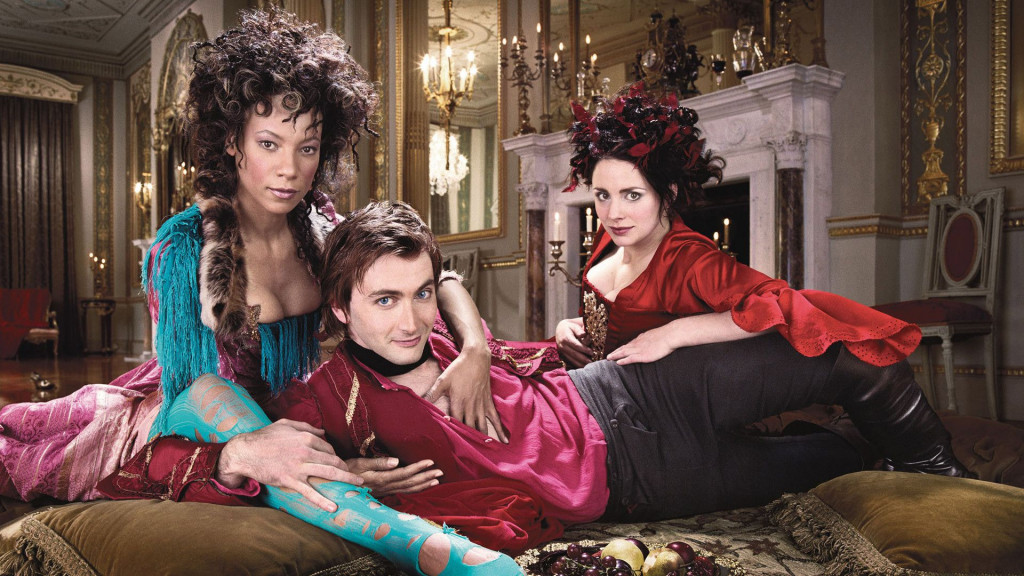 The British television comedy-drama 'Casanova' is about Giacomo Casanova, a famous Italian adventurer. Set in the 18th century Venice, the series is based on his memoirs which span 12 volumes. The plot unfolds as Casanova, a poverty-stricken librarian in his '70s, recites his life to a young kitchen maid. The show also depicts Casanova's childhood days as the son of an actor. He joins the seminary as a student for the priesthood and is expelled soon after. When he meets a beautiful woman named Henriette, he falls head over heels in love with her.
However, things take an ugly turn when the Duke of Grimani also falls for Henriette. Duke's wrath falls on Casanova and he flees Vienna to Paris, where he finds a fortune with his wits as he poses as a pretentious mystic. The series follows his later conquests as he scouts through Milan and London. Casanova always has the lady luck with him because he listens to them. In a society that treats women as goods, they find Casanova as the only nobleman who considers them as individuals. His motto is simple, "Just consider: you love your wife. I love your wife. Aren't we both on the same side?" 'Casanova' is directed by Sheree Folkson from a script by Russell T Davies. The show stars Rose Byrne, David Tennant and Peter O'Toole.
6. Skins (2007 – 2013)
'Skins' captures the social life of England during the first decade of the 21st century. The teen comedy follows a group of sixth form students in Bristol, South West England. The plot explores divisive themes like dysfunctional families, adolescent sexuality, substance abuse and mental illness. Each episode depicts the problems of a particular character. During the two years in school, the group goes through several life-altering experiences. They learn the art of living with wounds of love and loss. Created by Bryan Elsley and Jamie Brittain, 'Skins' debuted on E4 in 2007 and ran for six years. Due to scenes involving heavy drinking and drug use, the series got muddled in controversy. The usage 'skin parties' became popular and youngsters organized such get-togethers in many cities during that time. The show stars Kaya Scodelario, Hannah Murray and Nicholas Hoult in major roles.
5. That '70s Show (1998 – 2006)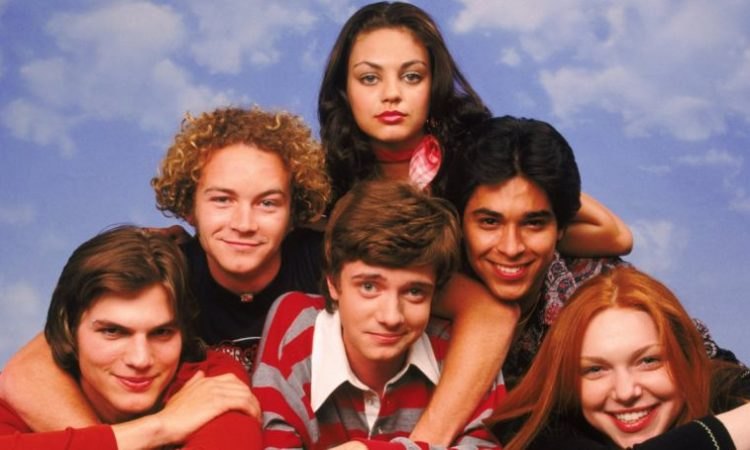 'That '70s Show' is a vintage sitcom set in the late '70s. The plot follows six teenagers and the twists and turns in their lives. It is satirical take of the fashion, lifestyle, relationships, and schooling of that time. The teen group includes Eric Foreman, Donna Pinciotti, Steven Hyde, Jackie Burkhart, Fez, and Michael Kelso. Like any teenagers in the '70s, they hang out in a basement while listening to rock music and enjoying the privileges of teens. The series features unknown actors in the lead roles. 'That '70s Show' has a huge fan base among new and old viewers alike. For most of the viewers, the show is so close to their heart because they can identify themselves with the characters. They share the same excruciating pain of growing into adults in a tumultuous decade. The coming-of-age story is full of vintage cultural references and throwbacks. 'That '70s Show' ran for eight years, and consists of 200 episodes. Created by Mark Brazill, Bonnie Turner and Terry Turner, the show is always in demand, as a true vintage piece.
4. Gilmore Girls (2000 – 2007)
Set in the charming and fictional town of Stars Hollow, 'Gilmore Girls,' tells the story of Rory Gilmore. The plot explores themes like generation gap, adolescence, love, family, and education. 'Girls' is a family saga of three generations, which include Rory, her mother Lorelai and her parents Emily and Richard. Both Rory and her mother have their own ambitions. Rory wants to join an Ivy League college and become a journalist. Lorelai looks forward to starting her own motel business with her best friend Sookie St. James.
The plot also features the romantic endeavors of the two women. After an accidental pregnancy at age of sixteen, Lorelai leaves her home and starts raising Rory alone in the town of Stars Hollows. Though she develops feelings for other men in the town, she always keeps the memories of Rory's father. Rory has three boyfriends in the show. She falls for the next door boy Dean Forrester, the intellectual Jess Mariano, and the rich kid Logan Huntzberger. 'Gilmore Girls' is a heartwarming tale of a single mother and her teen daughter. The show also sheds light on the gender equations, relationships and familial bonds by depicting the ups and downs of the mother-daughter duo. 'Gilmore Girls' is created by Amy Sherman-Palladino. The show stars Lauren Graham, Alexis Bledel and Keiko Agena in major roles. All seven seasons of 'Gilmore Girls' are streaming on Netflix now.
3. Girlfriends' Guide to Divorce (2014 – )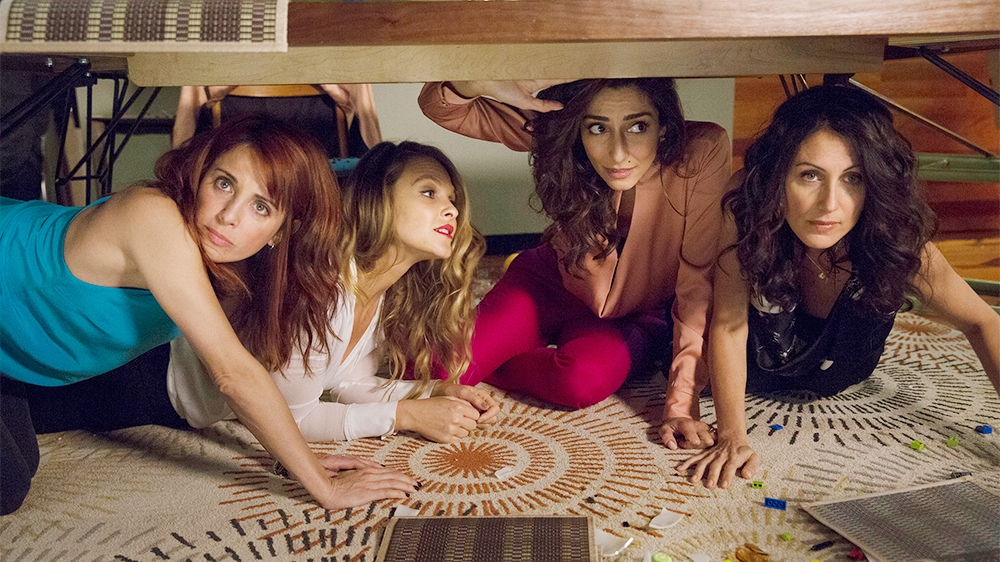 The comedy-drama 'Girlfriends' Guide to Divorce' is based on the book series 'Girlfriends' Guides' by Vicki Iovine. The plot revolves around a self-help author of best selling titles. She is on the verge of a divorce and seeks advice from other divorcee friends in the town. She finds herself in a jammed position between the social images of a wife and a single woman. In an attempt to cope up with post-divorce life, she avoids her married friends and finds new divorcee friends to hang out with. During the transition period, she realizes the limited number of roles available for a woman in society. In the past, she was a mother, wife and daughter. She will be a divorcee and single mother soon. But the present poses her one of the toughest questions in life — who is she?
'Girlfriends' Guide to Divorce' is Vicky's journey in search of an answer and she gathers some good friends on the way. The series is developed by Marti Noxon. The cast includes Lisa Edelstein, Beau Garrett and Necar Zadegan. Netflix is streaming all five seasons of the show now.
Read More: Best DIY Shows on Netflix
2. Gossip Girl (2007 – 2012)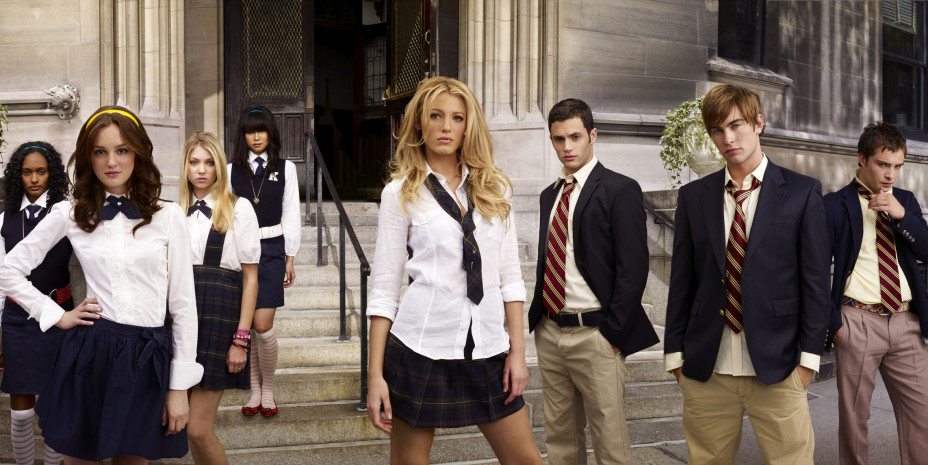 'Gossip Girl', a teen drama, is based on the book series by Cecily von Ziegesar. The plot revolves around a group of upper-class teenagers living in the Upper East Side of Manhattan. The tales of guilty pleasures of the teenagers are narrated by an anonymous blogger, 'Gossip Girl'. She promptly documents everything happening around the teenagers' life. Serena Van Der Woodsen is a smart and beautiful girl in the neighborhood. Blair Waldorf is Serena's best friend. One day, she finds out that Serena sleeps with her boyfriend Nate Archibald and it leaves a crack in their friendship. Chuck Bass is the wealthy and most arrogant person in the group; and Dan Humphrey is an aspiring writer who develops feelings for Serena. 'Gossip Girl' blog narrates their lives, which are full of unexpected twists and turns. The show became an instant hit, with its influence reaching as far as fashion and culture. The series is created by Stephanie Savage and Josh Schwartz and the cast includes Blake Lively, Leighton Meester and Penn Badgley. All 6 seasons of 'Gossip Girl' are streaming on Netflix now.
Read More: Best Action Shows on Netflix
1. Dating Around (2019 – )
'Dating Around' is Netflix's first venture in the reality dating game arena. Each episode of the show follows a single contestant trying out five blind dates. The challenge is to find one match worthy of a second date. Set in New York City, the show features diverse contestants like an older couple, a gay bachelor and a lesbian bachelorette. The show subverts genre cliches and focuses on the beautifully uncertain journey of looking for someone special. 'Dating Around' is an antithesis to the contemporary dating games, which are controlled by apps and swipes in real-life. The show is created by Chris Culvenor. Season 1 of 'Dating Around' is available for streaming on Netflix now.
Read More: Best Baking Shows on Netflix