Netflix's 'WHAM!' is an interesting documentary that uses archival footage and old interviews to chronicle the rise of George Michael and Andrew Ridgeley as worldwide music sensations. The show portrays how George and Andrew met during their adolescence and takes the viewer on a ride through the creation of WHAM!, their evolution into pop icons of the 80s, and then their eventual split. Although George was the quintessential pop star and the main face of WHAM!, even he acknowledged the group wouldn't have been nearly as successful without Andrew's contribution.
Interestingly, Andrew met George when the latter joined the Hertfordshire-based Bushey Meads School as a new student. Even in the documentary, the former mentioned how he volunteered to show the new kid around, and it did not take long for the duo to build an incredible friendship. Moreover, readers would be surprised to know that they were actually musically inclined as well as gifted from the very beginning and even performed as members of numerous other musical groups before breaking out and forming WHAM! on their own.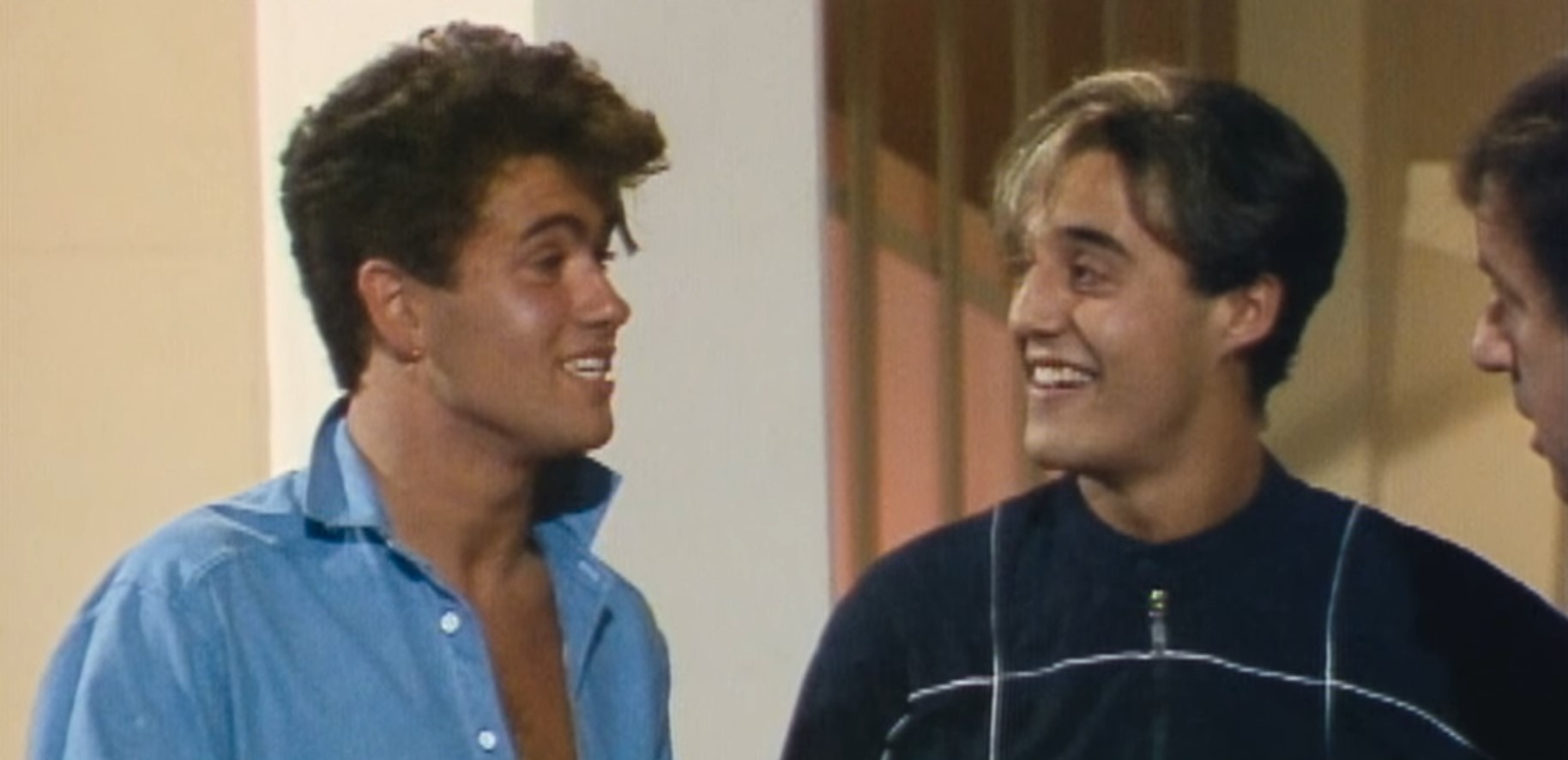 According to George and Andrew's own narratives, WHAM!'s initial foray into the music industry was quite challenging as producers and record labels weren't ready to listen to their youth-driven tracks. However, a personal connection helped them approach Mark Dean from Innervision Records, who gave WHAM! their first chance, their very first record deal, and even produced their first album. The duo then never looked back as they soon signed with Epic Records and began releasing one chart-topping hit after another.
While WHAM! kept passing each milestone an artist could dream of on the way to greatness, George and Andrew's friendship remained strong throughout. They often credited each other for their immense success, and George even came out as gay to Andrew before informing the rest of his family. Moreover, as time went by, Andrew acknowledged that George's musical ability and talent were technically superior, so he genuinely never seemed to mind when the latter chose to record solo tracks or perform with other artists. However, by 1986, WHAM! decided to split as the duo realized they'd reached a point where their goals just didn't align.
Where Is Andrew Ridgeley Now?
During Andrew's time with WHAM!, he became quite infamous as someone who loved breaking all rules when it came to partying, and there have even been instances in which he was asked to leave public events early. Hence, apart from his success as a musician, the public began focusing on Andrew's off-stage antics, which brought in a lot of negative press. Still, Andrew did not pay much heed to such matters and instead concentrated on his career to ensure he could be the best possible artist alongside his best friend and bandmate.
Nevertheless, once WHAM! chose to split in 1986, Andrew felt a bit lost for the first time in his life. He even revealed his take on the split in an interview with The Big Issue, saying, "Being in a band was the full extent of my aspirations at 16, and I had realized it. I had no desires and no burning deep-held ambition to do anything else." Yet, Andrew insisted he had no animosity towards George as the latter's solo success only brought him happiness.
In the years that followed, Andrew moved to Monaco, where he tried his hand at Formula Three racing for quite some time. However, when his racing career failed to take off, the pop star chose to settle in Los Angeles in order to make it big as an actor. Interestingly, Andrew always found the concept of acting to be quite funny, and it did not take long for him to understand that this was not his calling. Hence, he moved back to the United Kingdom in 1990 and subsequently released his solo album 'Son Of Albert.'
Eventually, in 1994, Andrew started dating singer Keren Woodward and moved in with her and her 10-year-old son to a farmhouse near Wadebridge, Cornwall. While in Cornwall, the pop star picked up several hobbies, including golfing, cycling, as well as surfing, and reports mention that George Michael often traveled to the farmhouse to spend time with his friend. Therefore, of course, George's sudden death in 2016 devastated Andrew, and he even chose to break up with Keren the following year.
As for Andrew's current standing, he still appears to reside in Wadebridge, Cornwall, with reports indicating he is happily dating the socialite, entrepreneur, and fashion influencer Amanda Cronin. On top of this, the former pop star released his autobiography 'Wham! George & Me' in 2019, is an active bike rider and is presently involved with the Dallaglio RugbyWorks Charity as well as the young suicide prevention charity Papyrus.
Read More: Did George Michael and Andrew Ridgeley Stay Friends?