The discovery of Angela Brosso's lifeless body near the Arizona Canal in 1992 left detectives and the police baffled, as they grappled with the sheer brutality of the crime. It was one of the most disturbing cases they had encountered in quite some time. However, just ten months later, another chilling discovery occurred when Melanie Bernas's body was found in the same location. The striking similarities between the two cases raised concerns among law enforcement, leading them to ponder whether the same perpetrator was responsible for both crimes.
'48 Hours: Unmasking the Zombie Hunter,' delves into the details of these two cases, seeking to uncover the events that befell these young women and the identity of the possible killer. If you're interested in learning more about this gripping and unsettling story, we're here to provide you with all the information you seek. Let's get started!
How Did Angela Brosso and Melanie Bernas Die?
Angela Brosso had her roots in Lower Allen Township of the Harrisburg area and graduated from Cedar Cliff High School in 1989. After a career-day presentation in high school, Angela chose to enroll at the DeVry Institute of Technology. She spent two years at the DeVry Institute near Newark, New Jersey, and later graduated with honors from the Los Angeles DeVry. Following this, she secured a position with Phoenix electronics company Syntellect Inc. She eventually relocated to Phoenix, where she resided with her boyfriend, Joe Krakowiecki, in an apartment located near Cactus Road and Interstate 17. Angela was employed as a trainer at Syntellect Inc.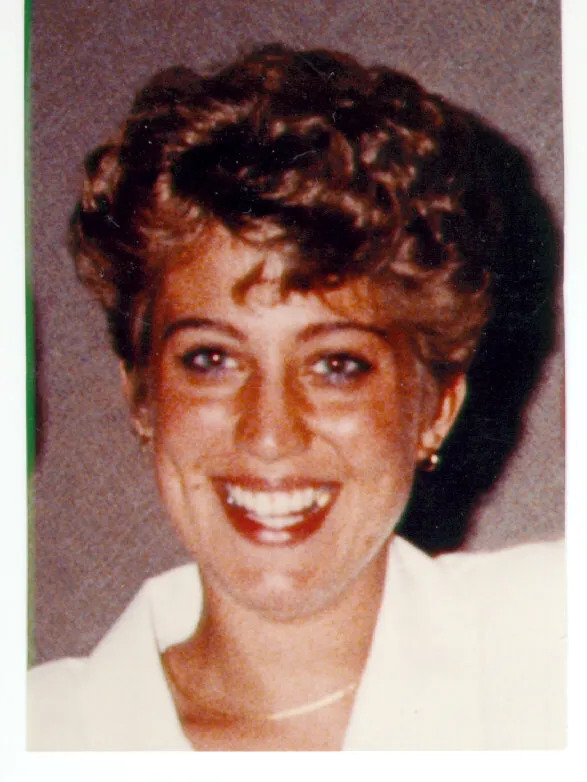 On the evening of November 8, 1992, at approximately 7 pm, Angela Brosso set out for her routine bike ride along the Arizona Canal. This was a common activity for her and Joe; however, on this particular night, Joe decided to stay at home and bake a cake for her as it was her birthday the next day and she was turning 22. Joe Krakowiecki became increasingly worried when Angela Brosso didn't return home from her evening bike ride, especially since they had a weekly Sunday routine of watching 'In Living Color' together. After some time, he sought help from a friend and eventually decided to report her as missing to the police.
On the morning of November 9, 1992, someone reported seeing a headless body by the canal. When the police arrived at the scene, they saw bloody drag marks that were leading up to a slight uphill and the body was lying in the field. After going through the recent missing people reports and further corroboration, the police were able to identify the body as that of Angela. She had been beheaded and was naked except for her sneakers. Her body had been mutilated and was almost ripped in two. Her purple Diamond Back mountain bike and her Walkman were nowhere in sight.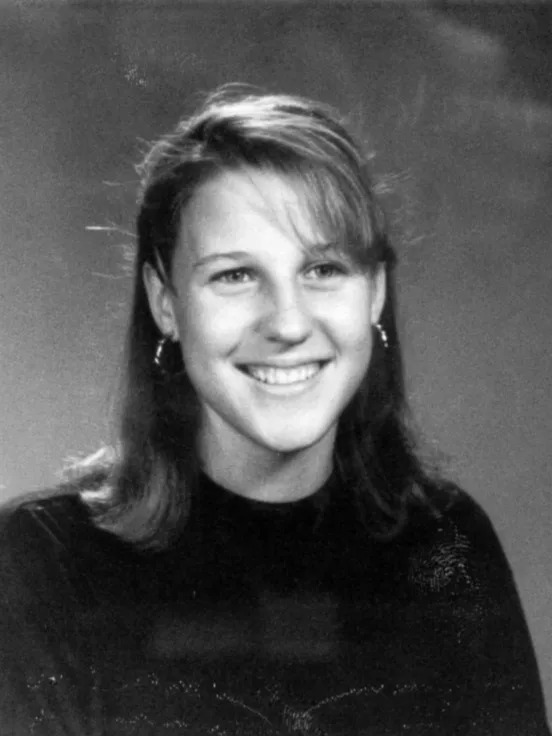 A forensic report clarified later that she had died due to a stab wound on her back that had punctured her lungs and aorta and she had also been subjected to sexual assault. It was 11 days later that her head was found in the Arizona Canal by Metrocenter. The police were still looking for a suspect 10 months into the murder of Angela when on September 22, 1993, a cyclist who was crossing the I-17 underpass at Castles N' Coasters, said that she just rode through a pool of blood. The police came onto the scene to see drag marks along the Arizona Canal, very near to where Angela's head had been found.
The authorities found a body that had been dropped into the water and had drifted up to 12 feet before it was caught in some bush. The police identified the body as that of Melanie Bernas. Just a week after her 17th birthday, Melanie had begun her junior year at Arcadia High School. She had an ambitious academic schedule with accelerated classes, a passion for playing basketball, and even signed up for a sports course at Scottsdale Community College. She and her mother, Marlene, along with their dog, resided near Osborn Road and 42nd Street.
On September 21, 1993, Marlene returned home from work to find that Melanie had decided to stay home from school due to feeling slightly unwell. Around 7 pm, Marlene went out for dinner, and Melanie slipped out to take her bicycle for a ride along the west Arizona Canal with plans to meet her friend Jessica for a nighttime ride to the Metrocentre Mall. Marlene returned home approximately two and a half hours later and noticed that Melanie was not in the house.
Upon checking the utility room, she discovered that Melanie's bike was gone, confirming her departure to meet her friends, even though she was not allowed to do so at night. Growing increasingly concerned, Marlene reached out to Melanie's father, who hadn't seen her, and neither had any of the friends that she contacted. Around 11 pm, with her anxiety mounting, Marlene decided to take action and called the police to report Melanie as a missing person. However, the authorities advised her to wait for a few more hours.
Melanie was wearing a turquoise jumpsuit and white sneakers when her body was discovered by the police. Marlene confirmed that these clothes did not belong to her. Some other clothes- a green T-shirt, blue shorts, a pair of boxers, and underwear were found in a trash bin nearby. A white sports bra that was cut and covered in blood was found on the path. She had been stabbed in the back and a cross was carved between her breasts. Above the cross, "WSC" had been written on her chest with a knife. Forensic reports confirmed that she had been sexually assaulted as she was dying or after she was dead. Her bicycle was also missing just like Angela's.
Who Killed Angela Brosso and Melanie Bernas?
After the investigation, the police found no suspect, witnesses, or evidence in the case. However, they had figured out that the DNA found on the bodies of both the girls was the same which suggested that the crime was carried out by the same killer. Colleen Fitzpatrick, a trained nuclear physicist, was considering the innovative use of DNA databases to solve cold cases. In 2014, while attending a conference in Phoenix, she approached the local police department with her idea and expressed her desire to assist in resolving the cold cases involving Angela and Melanie.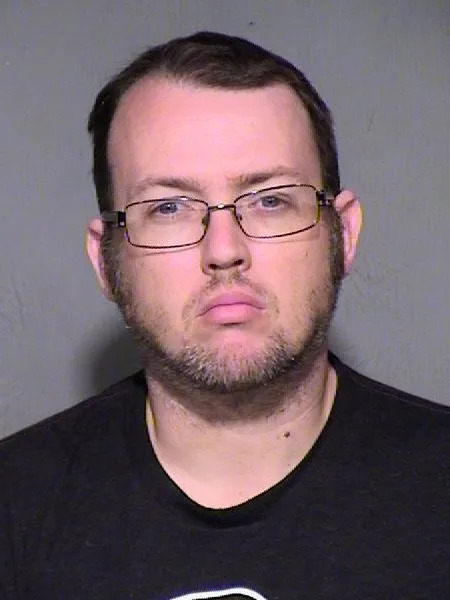 Fitzpatrick entered the DNA samples recovered from the crime scenes into the database, leading to the discovery of six matches, all associated with the surname "Miller." This revelation strongly suggested that the individual responsible for the crimes was likely related to someone within the Miller family. Fitzpatrick's findings were relayed to the police, who then recognized a person they had previously interviewed in connection to the murders many years ago. However, at the time, they lacked his DNA for conclusive confirmation of the familial link. To obtain this critical piece of evidence, one of the detectives organized a meeting with the individual at a restaurant.
During the meeting, the detective discreetly collected a DNA sample from a glass of water the individual had been drinking from. Only eleven days later, the reports came back, confirming the match between the newly obtained DNA sample and the DNA found on the victims' bodies. On January 13, 2015, Bryan Patrick Miller, who was 20-years-old at the time of the murder, was formally charged with two counts of first-degree murder, kidnapping, and attempted sexual assault and was arrested thereafter. Miller's trial began in October 2022 and he pleaded not guilty to the charges of murder on the grounds of insanity, citing a history of childhood abuse.
In March 2022, Miller opted for a bench trial, which meant his case would be heard by a judge rather than a jury. After a trial that spanned six months, the judge delivered a verdict in April 2023, finding him guilty of two counts of first-degree degree murder, two counts of kidnapping, one count of sexual assault, and one count of attempted sexual assault. On June 7, he received two death sentences and an additional 24 years for the kidnapping and the sexual assault. According to Arizona law, will receive an automatic appeal. He is currently serving his sentence at the Eyman Complex of Arizona State Prison.
Read More: Bryan Patrick Miller: Where is the Zombie Hunter Killer Now?