The concept of time travel never fails to captivate viewers, whether it's a movie, TV show, or anime. The different creative interpretations of time have been responsible for some of the best anime of all time, like 'Steins; Gate' and 'Future Diary.' Based on Kei Sanbe's namesake manga series, 'Erased' has also become a cult classic over the years. It follows a twenty-nine-year-old Saturo Fujinuma who travels back in time (eighteen years back to be precise) in order to prevent a tragedy. Fans of the series will obviously wish to watch somewhat similar shows, so today, we have compiled a list of anime similar to 'Erased.' You can watch several of these shows like 'Boku dake ga Inai Machi' on Netflix, Funimation, Crunchyroll, VRV, Hulu or Amazon Prime.
15. Re: Zero-Starting Life in Another World (2016 – 2021)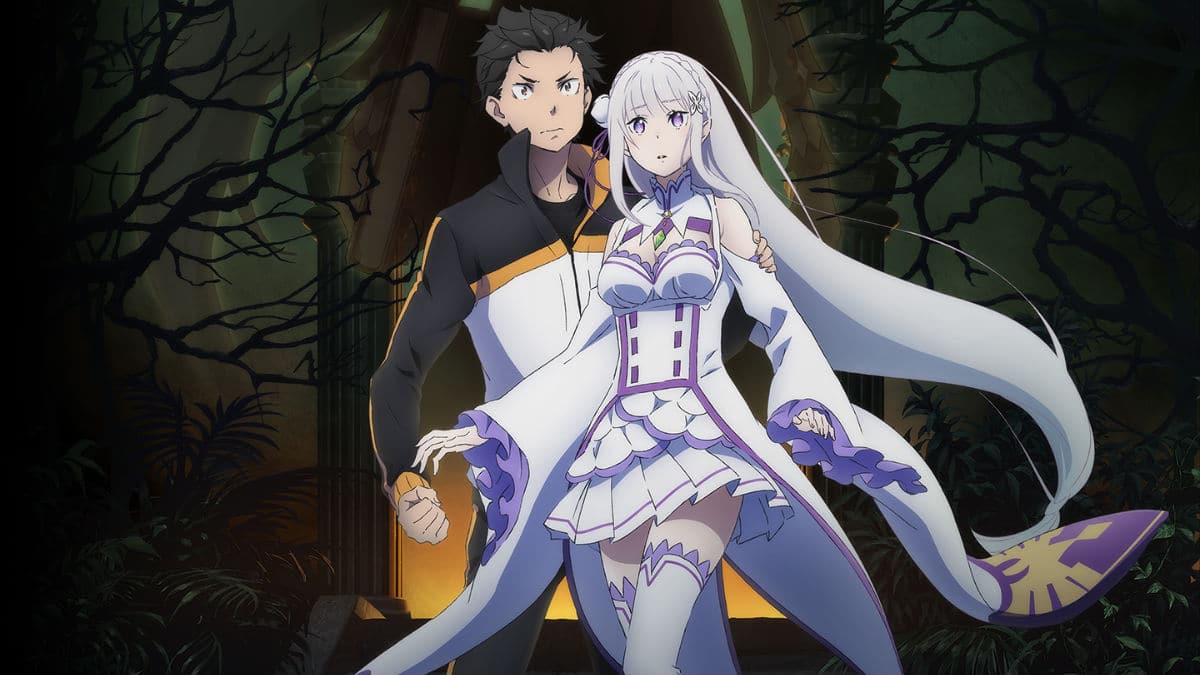 After being thrown into a fantasy world, Subaru Natsuki and his new companion Satella are brutally murdered. But to Suburu's amazement, he reawakens from the dead to the moment he first met Satella. In other words, they are forced to relive the same day again and again until they manage to get out of the loop and live an ordinary life. Will Subaru manage to do that and return to the real world? In order to find out, you can watch the anime on Funimation.
Read More: Anime Like Attack on Titan
14. ReLIFE (2016)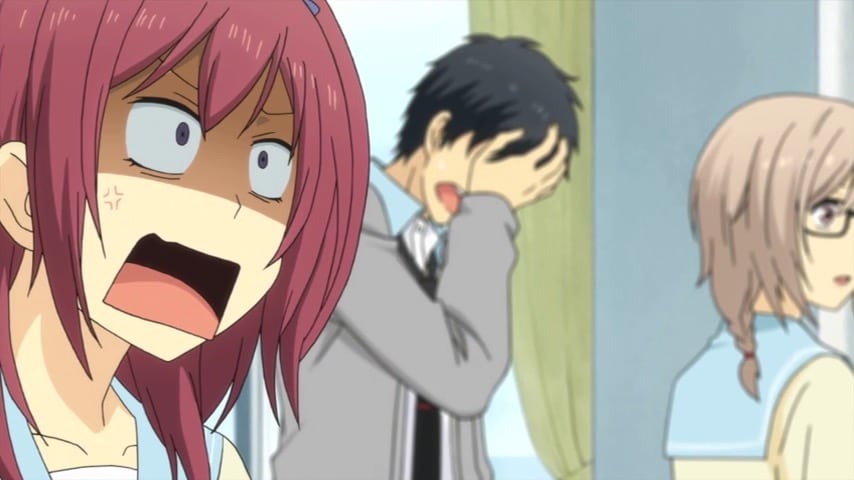 Kaizaki Arata is a twenty-seven-year-old who doesn't seem to get an appropriate job after resigning from his previous company. His life takes a sharp turn when he meets Ryou Yoake, a member of ReLIFE Institute, who offers him a drug that transforms him into a seventeen-year-old. Soon, he learns that he is the subject of an experiment, and he must not repeat the mistakes of the past while struggling in high school because of the new policies that materialized in the past ten years. Like Saturo, Kaizaki also gets a second chance in life to make things right. Will he manage to do that? All episodes are accessible for streaming on Crunchyroll or Funimation.
Read More: Anime Like Akame Ga Kill
13. Orange (2016)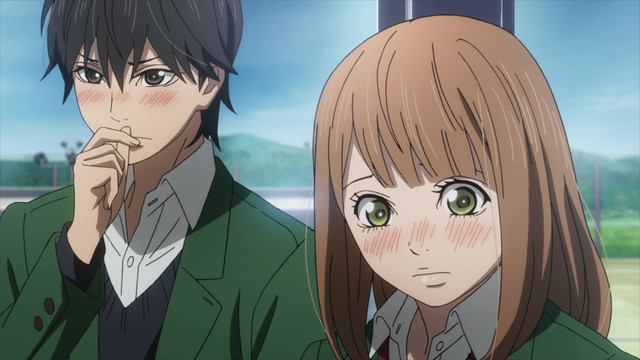 Do you ever wish you could go back and rectify your mistakes of the past? Well, like the protagonist of 'Erased,' Naho Takimiya also gets a somewhat similar opportunity in 'Orange' when she receives a letter from her future self. The message details that she will go on to regret several life decisions if she fails to take cognizance of her actions and make a radical change in her life. The drama that unfolds is an interesting watch, and you can experience it for yourself on Crunchyroll.
Read More: Anime Like Tokyo Ghoul
12. When They Cry : Kai (2007)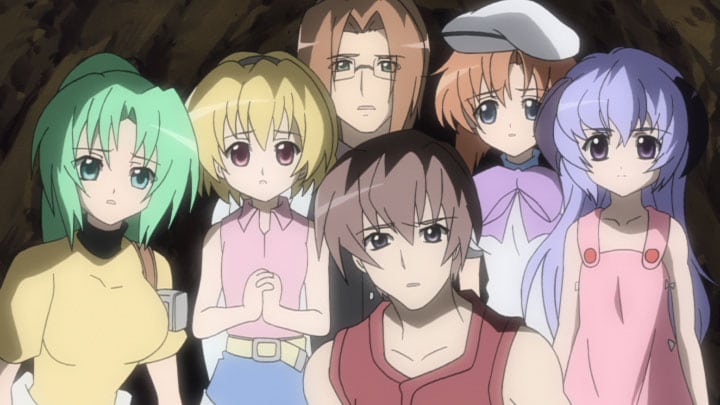 After Rika Furude's desperate attempts to save her friends from a terrible fate repeatedly fail, she plunges into despair. Adapted from the visual novel of the same name, this anime spans over 24 episodes. The critically acclaimed anime like 'Erased' focuses on characters who are desperately trying to protect their loved ones. You can stream all the episodes on HIDIVE.
Read More: Anime Like Vampire Knight
11. Case Closed (1996 -)
Shinchi Kudo is an expert in solving crimes. One day while following a duo of criminals, he gets caught, and they force him to ingest a mysterious drug. Soon afterward, he finds himself shrunk to a seven-year-old self, but his sleuthing skills are still intact. He then conceals his identity under the name of Conan Edogawa and solves cases on behalf of Senior Mouri, meanwhile investigating the organization responsible for his present condition. You can watch the anime on Vudu.
Read More: Anime Like Code Geass
10. From the New World (2012 – 2013)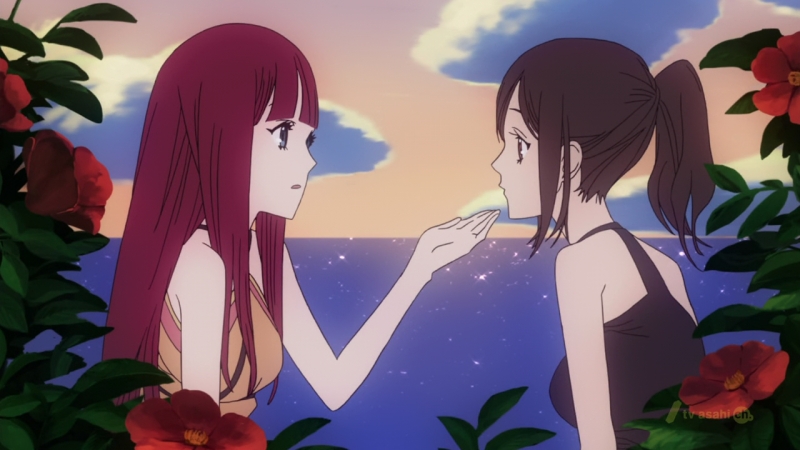 0.3 percent of the human population in the near future is empowered with telekinesis. Everything is peaceful until people start using their abilities to commit violent crimes. Based on the Japanese novel of the same name, written by Yusuke Kishi, the series captures the madness of power-hungry people driven by malicious intent. In case you wish to learn how the story unfolds after the world is overtaken by chaos, then you must watch 'From the New World.' All the episodes are accessible for streaming on HIDIVE.
Read More: Anime Like Blue Exorcist
9. Future Diary (2011 – 2012)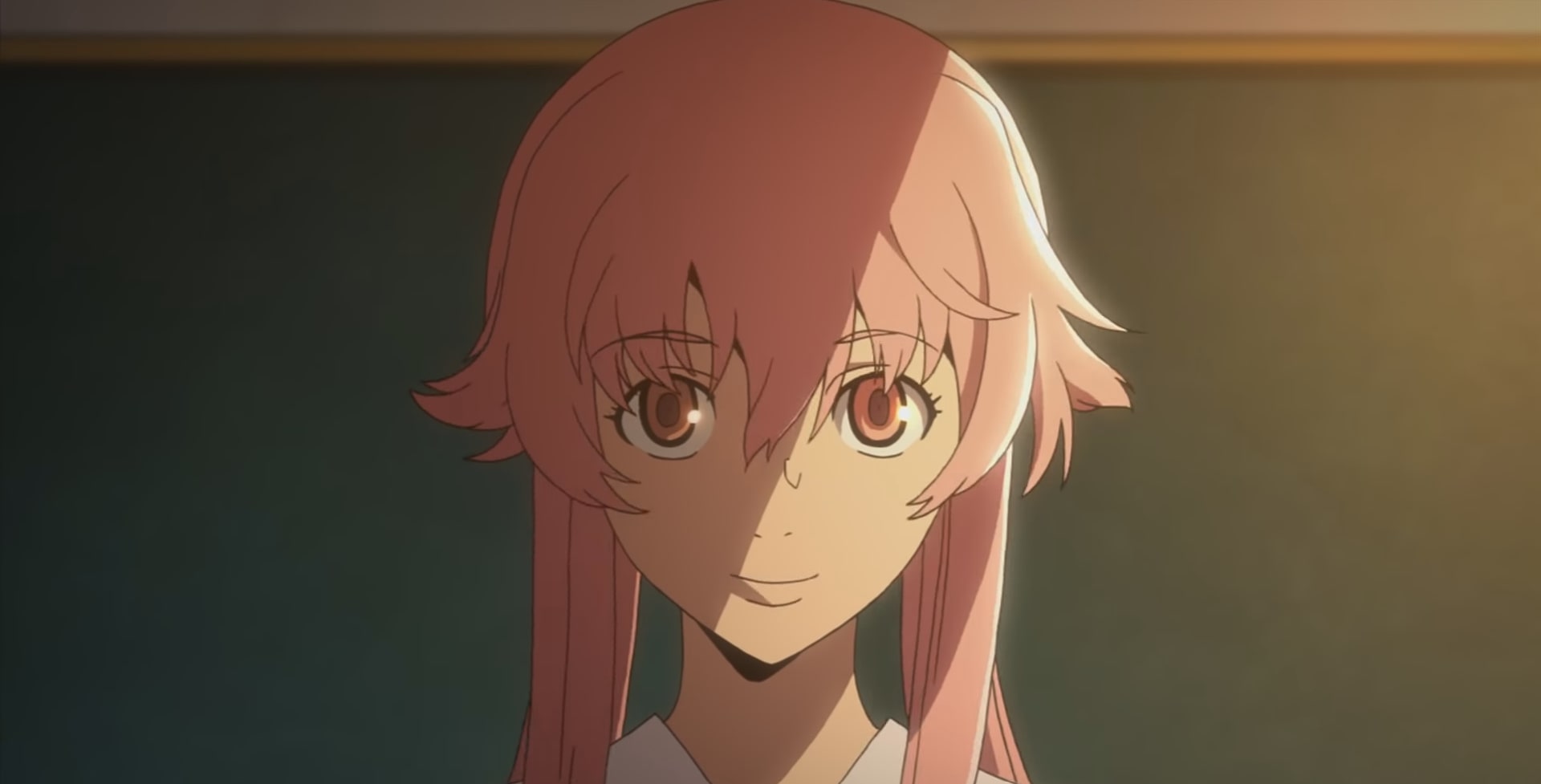 'Future Diary' revolves around a high school student who obtains a diary with entries about the future. He is then forced into a battle royale in which he must kill 11 others who possess such future journals in order to become a god. The anime-like 'Erased' is full of twists and turns. In addition, both of them heavily rely on some form of time travel, which drives their central premise. So, if the misadventures of Satoru Fujinuma have captivated you, then 'Future Diary' is sure to impress you as well. You can watch the anime on Funimation and Hulu.
Read More: Upcoming Anime Movies
8. Zetsu no Tempest (2012 – 2013)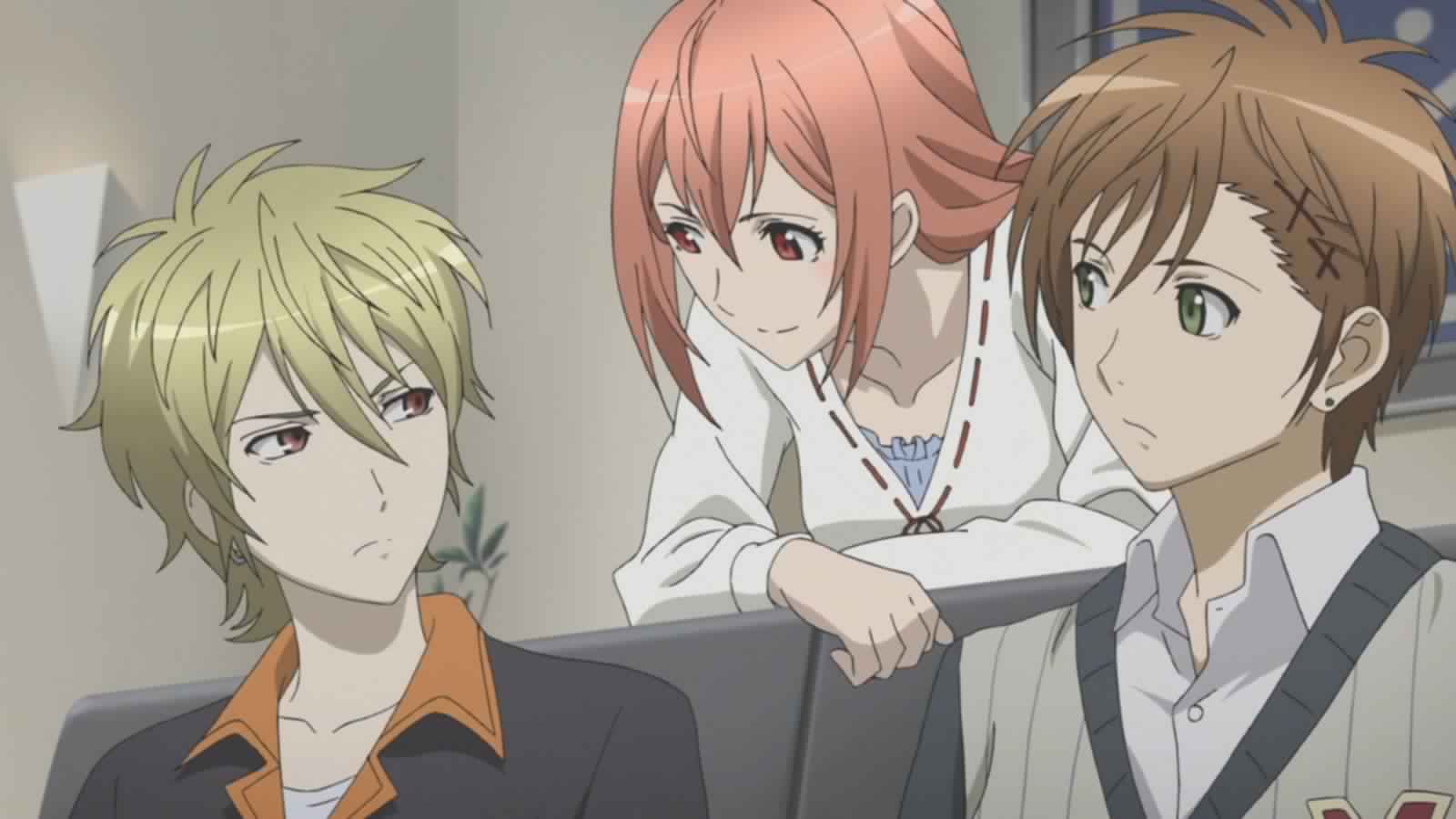 Two best friends, Fuwa Mahiro and Takigawa Yoshino, embark on a journey to unveil the mystery behind the murder of Aika, who is Mahiro's younger sister and also happens to be Yoshino's secret girlfriend. The anime incorporates supernatural elements with a Shakespearean touch. Its melancholic tone draws you in. If you like tragedies (as a genre), then you should definitely not miss it. As a fan of 'Erased,' you probably can already see the similarities in the central plotline of both the shows as they are driven by murder mysteries. You can watch 'Zetsu no Tempest' or 'Blast of Tempest' on Crunchyroll or Hulu.
Read More: Anime Like Naruto
7. Death Parade (2015)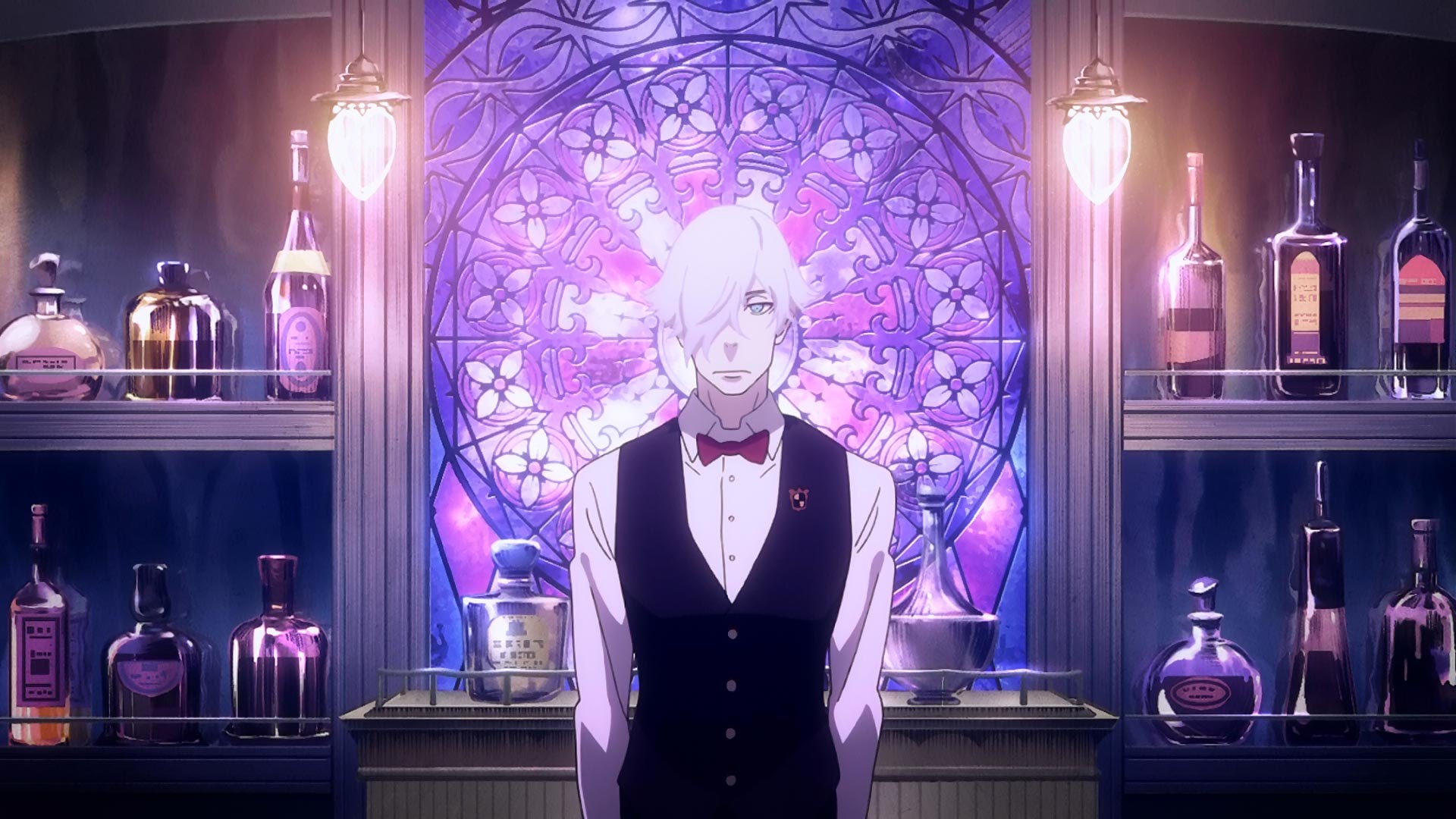 When people die, their souls are either incarnated or banished into the void. The dead people must play a series of games at the Quindecim bar (where dead people who died at the same time are sent) in order to determine the fate of their souls. These games are hosted by Decim, the mysterious bartender. With the different moral and ethical questions posed to the recently dead people, the show touches upon several philosophical questions, and creators have done an incredible job of incorporating them into the premise. You can watch 'Death Parade' on Funimation and Hulu.
Read More: Anime Like Attack on Titan
6. Steins; Gate (2011)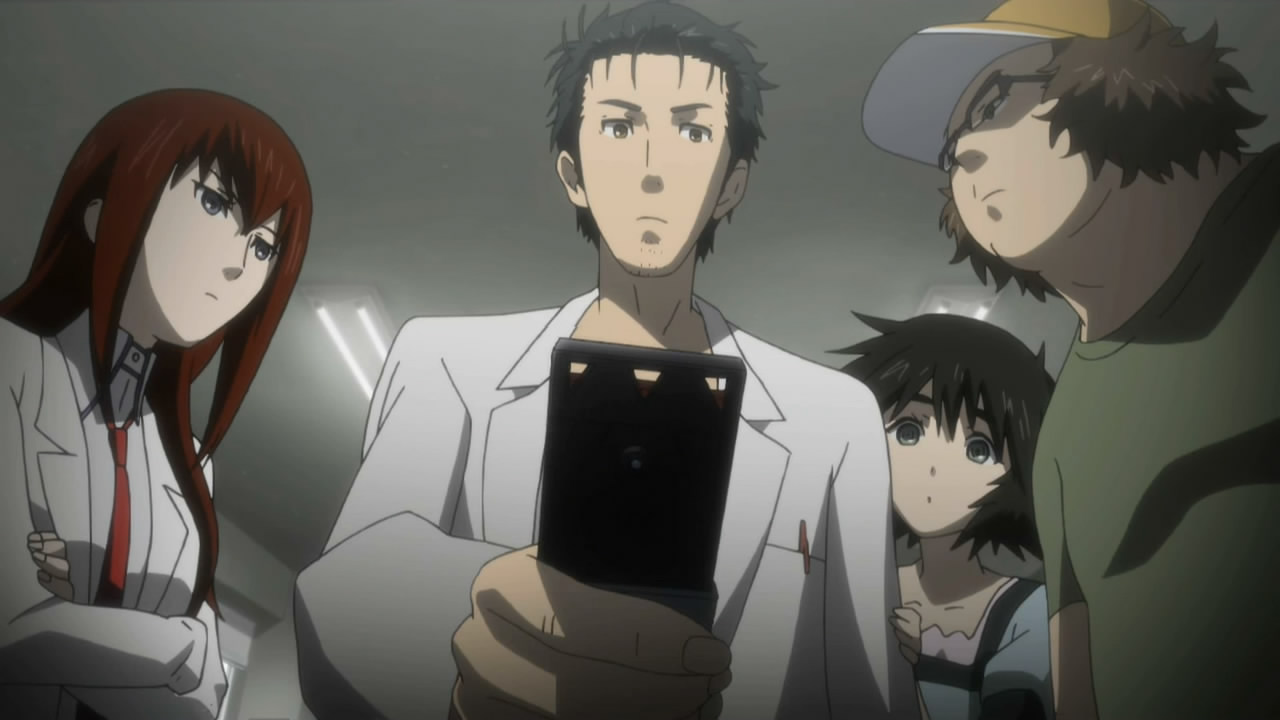 'Steins; Gate' blurs the line between the past and the present and puts viewers in a state of awe as each episode comes with some unexpected end. Based on a video game of the same name, it follows a self-proclaimed scientist Rintarou Okabe who is in search of a scientific breakthrough and accidentally stumbles upon the mysterious concept of time travel. As the story unfolds, his actions unknowingly lead to distractions consequences as events in different timelines get altered to the point that his world becomes unrecognizable. With the life of his loved ones on the line, Okabe must solve the mystery of time travel to fix his mistakes. You can watch the anime on Funimation or Hulu.
Read More: Anime Like Death Note
5. The Promised Neverland (2019 – 2021)
While the main characters in 'The Promised Neverland' do not travel back in time like the protagonist of 'Erased,' they face a similar high stake game of life and death that they can't lose. When Ray, Emma, and Norman learn the harsh reality that they are being raised in the orphan home to be fed to the monsters, they realize that they don't have much time. With the lives of other children on their shoulders, they must play cat and mouse game of mind with "Mama," Isabella. But with her superior intellect and preparation that exceeds their wildest imagination, can just three young orphans free themselves and others from their violent end? You can watch the anime on Hulu and HBO Max.
Read More: Anime Like Akame Ga Kill
4. Ao no Exorcist (2011)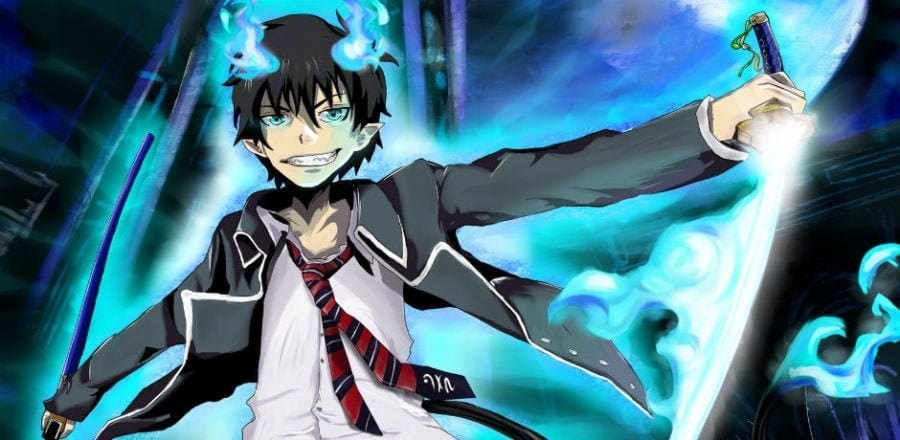 'Ao no Exorcist' recounts a story of demons, satans, and of course, Exorcists. It follows the same pattern as 'ERASED' though the plot is entirely different. It deals with a boy who is at first feared for his power, but later his kind nature makes people trust him. The anime is set in a world where Humans and Demons exist in sort of parallel worlds. Demons can only come to the world of humans through possession. Satan, the king of demons, wants to conquer the human world, but to do so, he needs to have a perfect vessel that he can possess. Turns out, Rin Okumura is the son of Satan. He doesn't know the fact in the beginning and lives quite an ordinary life. But one day, he is attacked by a demon, and everything turns upside down. Rin learns his truth but doesn't want to join Satan. He thus decides to train to become an exorcist so that he can defend his world and defeat Satan. You can watch the anime on Crunchyroll.
Read More: Anime Like Tokyo Ghoul
3. When They Cry: Kai (2007)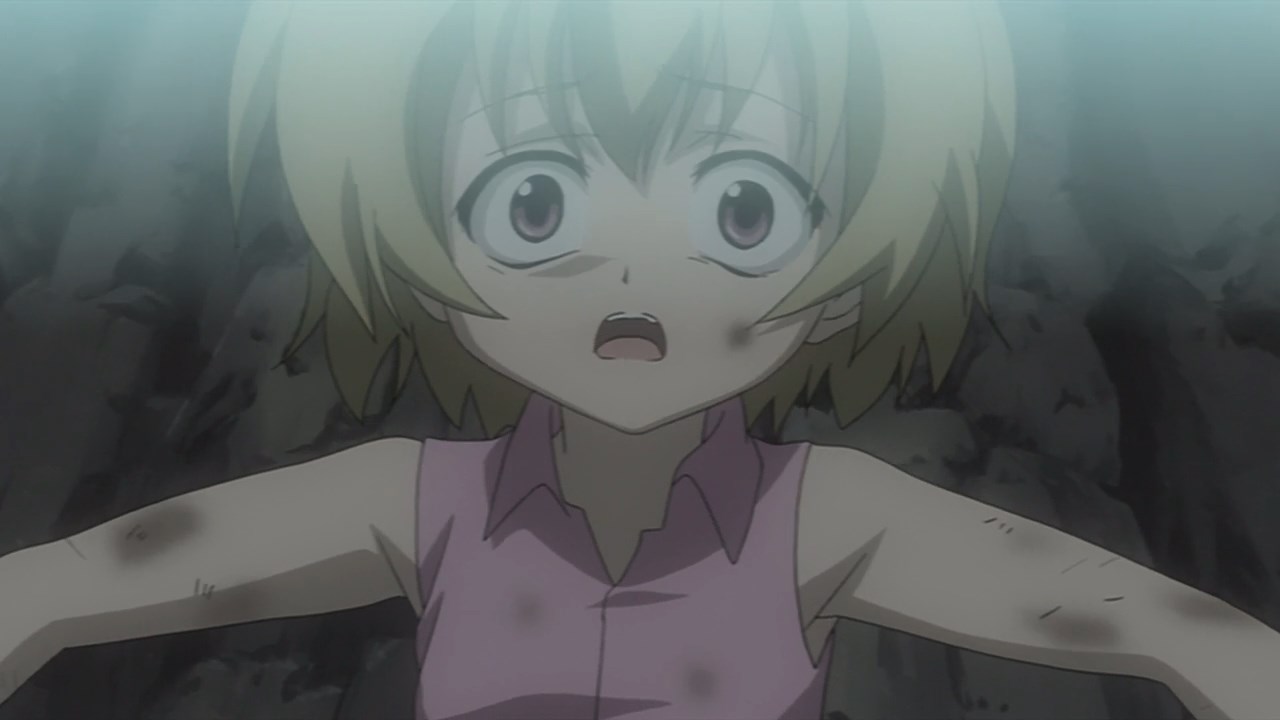 Although 'When They Cry: Kai' does not deal with time travel, the anime focuses on the loss of a loved one and a vicious cycle of death that viewers may have experienced on 'Erased' as well. The series follows Rika Furude, who has seen senseless death and destruction unfold right in front of her eyes. Now, determined to do something about it, she has made it her goal to solve the mystery behind the unspeakable horrors in the small village of Hinamizawa. But with not much help, can she pull off her ambitious goal? You can watch the anime here to find out.
Read More: Anime Like Vampire Knight
2. anohana: The Flower We Saw That Day (2011)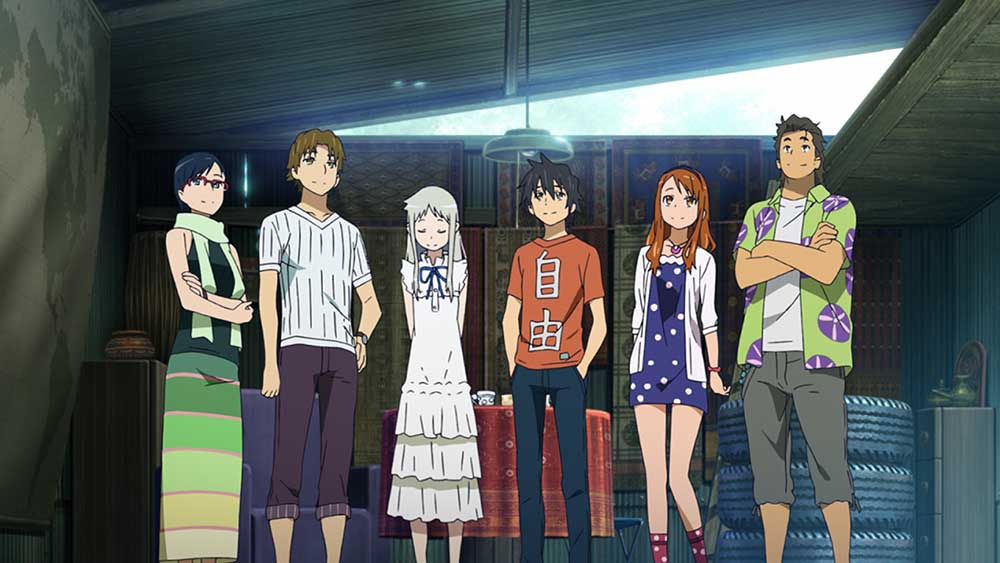 Jinta Yadomi is a social recluse who prefers to live alone most of the time and avoids company at all costs. Ever since his Meiko "Menma" Honma passed away, he has had no motivation to make more friends or get to know others. However, when one ordinary day her soul approaches Menma, he learns that she is unable to free herself from the bonds of the mortal world because of one unfulfilled wish. Now, with the help of his friends, Jinta vows to help her long-lost classmate find peace- something that eluded himself. Like 'Erased,' 'anohana: The Flower We Saw That Day' focuses on the themes of love, loss, and death. You can watch the series on Funimation and VRV.
Read More: Anime Like Re Zero
1. Tokyo Revengers (2021 -)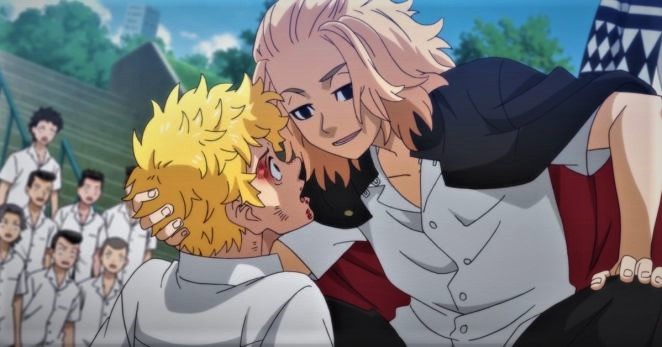 'Tokyo Revengers' follows a Takemichi Hanagaki, a washed-up man who has failed to achieve anything worth remembering in his life. However, when he learns that Tokyo Manji Gang is behind the senseless murder of his school girlfriend and his brother, he can barely make sense of the news. Soon after, his life ends when a train runs over him, but to his surprise, Takemichi travels back in time. Realizing that he could make a difference in the life of two people he once loved, Hanagaki vows to do his best. But will he manage to achieve his seemingly impossible goal of changing the past? In order to find out, you can watch the anime on HBO Max or Crunchyroll.
Read More: Anime Like Trinity Seven