Inspired by the eponymous video game developed by Capcom, Studio Sublimation's 'Onimusha' is an action-packed supernatural original net animation streaming television series. The show is set in the early Edo period and revolves around the adventures of the legendary swordsman Musashi Miyamoto. In a period of relative peace when it appears that uncivilized warfare is finally becoming a thing of the past, the life of the ordinary Japanese people takes a drastic turn when a bloodthirsty zombie uprising threatens to cause incalculable bloodshed.
At such a time, Mushashi is entrusted with the mythical Oni Gauntlet to fight back for his people and ensure that the existential crisis that common people face does not spiral into widespread death and destruction. 'Onimusha' follows the legendary swordsman as he sets out on a long voyage to face the horrifying demons and his worst fears in the process. The supernatural series with its action-packed fight sequences has received a lot of love around the world, so we have compiled a list of anime similar to it.
8. Corpse Princess (2008 – 2009)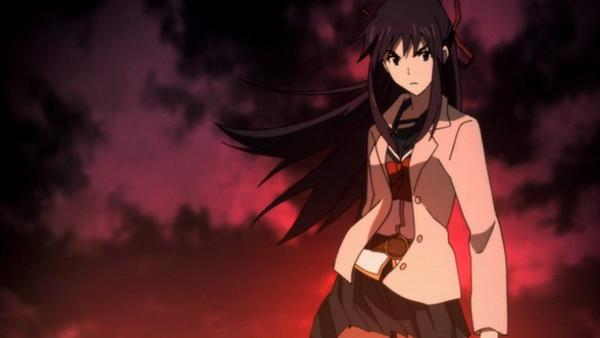 'Corpse Princess' like 'Onimusha' revolves around supernatural themes and undead monsters. The fighting style in the series also incorporates the use of Japanese weaponry on frequent occasions and some characters use the samurai style of combat. The horror series follows Ouri Kagami, whose life takes an unexpected turn when he witnesses monk Kesei Tagami mysteriously resurrect schoolgirl Makina Hoshimura's corpse. He later learns that the dead girl is now an undead being known as Shikabane Hime who is tasked to fight against other individuals of her kind who threaten to disturb the peace. As Makina and Ouri continue to cross paths, the latter's life changes in unthinkable ways as he comes closer to the strange world of Shikabanes. In case you wish to learn how the drama unfolds, then you can watch all the episodes here.
7. Shigurui: Death Frenzy (2007)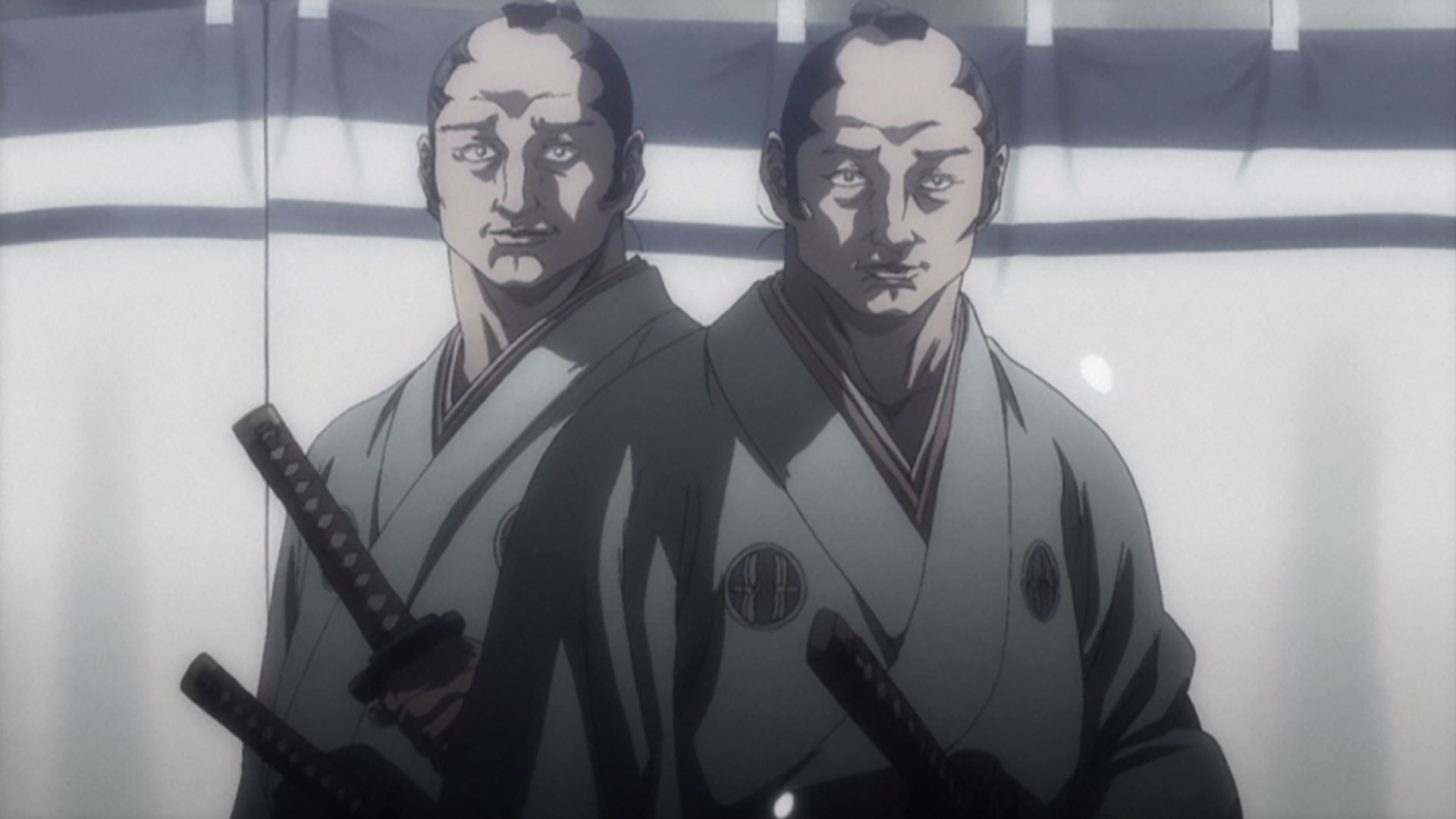 'Shigurui: Death Frenzy' is an anime that follows a skilled swordsman just like 'Onimusha.' Although the former does not inculcate supernatural elements it is still a great watch for anyone looking for a gory and action-packed historical series set in the Edo Era. The anime revolves around a legendary fighting tournament organized by Lord Tokugawa Tadanaga, in which real swords are used instead of wooden ones. Fujiki Gennosuke and Irako Seigen, who are disciples of (Iwamoto Kogan) one of Japan's greatest swordsmen decide to participate despite their physical limitations. In the pursuit of greatness, these brave men are on the path to face each other in order to become the one true champion and prove themselves as the true successor of Iwamoto's school. The series is accessible for streaming here.
6. The Chronicle of the Big Battle between Yin and Yang (2004 – 2005)
'Onimusha' fans who wish to watch another action-packed supernatural anime should give a shot to 'The Chronicle of the Big Battle between Yin and Yang.' Riku Tachibana is just another school student until he manages to summon a Shikigami or Divine Beast named Kogenta when confronted with a situation where he has to defend a loved one against an enemy identifying himself as a Warrior of Earth. It is later revealed that Riku actually belongs to the Warriors of Heaven, who are thought of as an extinct race. But as supernatural revelations change Tachibana's worldview, he vows to fight against the evil Warriors of Earth until the very end.
5. Utawarerumono (2006)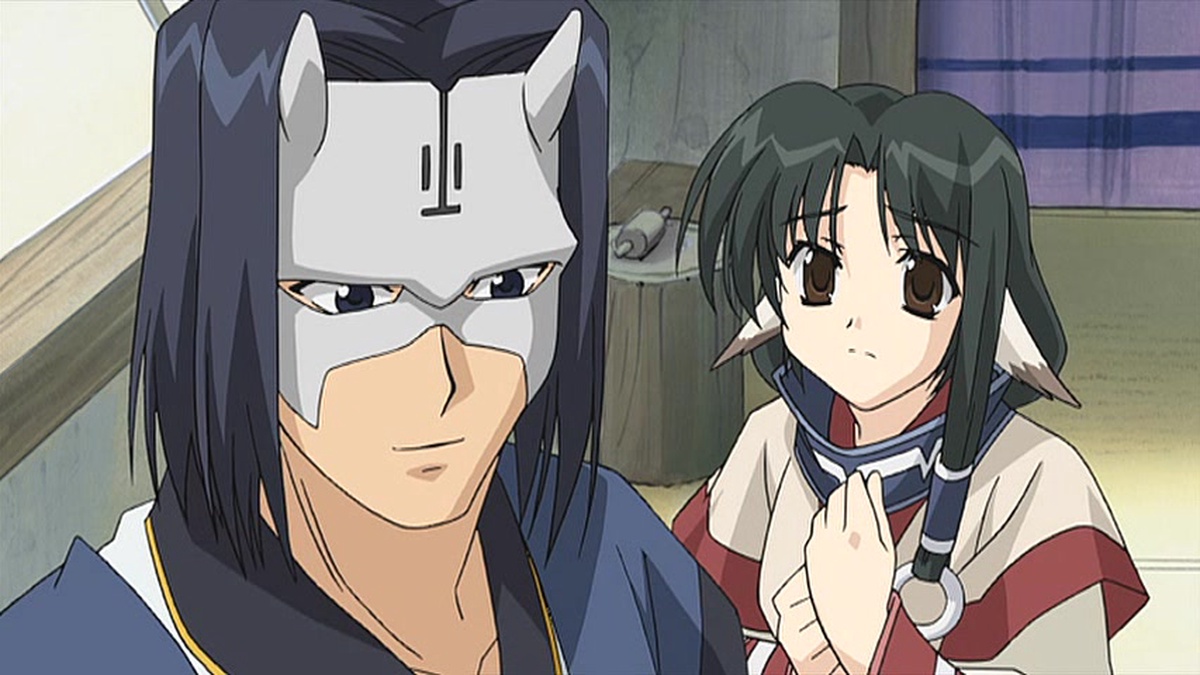 Eruruu lives in a fantastical village where the inhabitants have large ears and tails. When she finds a mysterious injured man in the woods, she and her family welcome him to their home with open arms and treat him for his wounds. Unfortunately, the man has amnesia and has no recollection of his past. But after he receives so much kindness from Eruruu and her family, he naturally starts to love them, and the village that he has now become his home. But when the shockwaves of an uprising against the tyrannical ruler of the land reach the village, the amnesiac man vows to protect everyone while trying to find answers to his own mysterious identity. 'Utawarerumono' follows a brave protagonist who fights for the greater good and awakens his true powers in the process. Furthermore, the anime exactly like 'Onimusha' is a story about a heroic quest that also explores conflict although of different nature. You can watch all the episodes here.
4. Zom 100: Bucket List of the Dead (2023 -)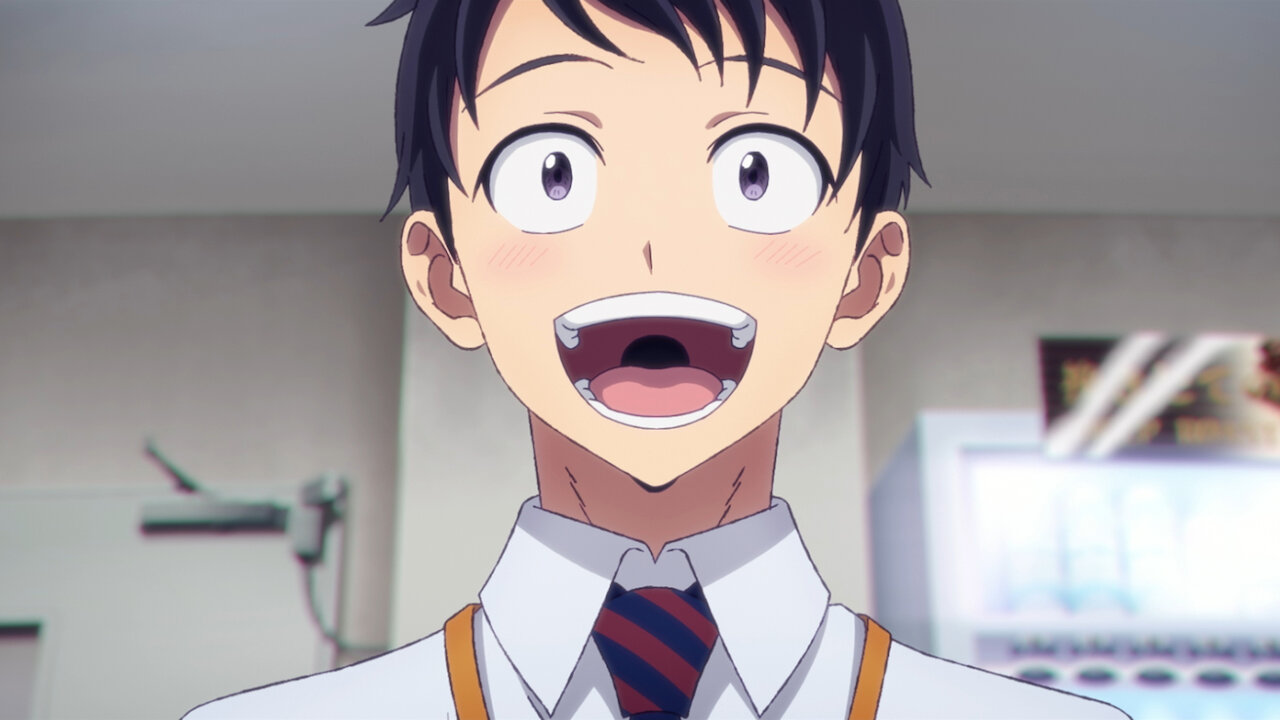 Akira Tendou not only achieves an impressive extracurricular record at his university but after graduation also manages to secure his dream job. Everything appears to be going just like he has wanted until the harsh reality strikes him like a thunderbolt and he realizes that the work culture at his dream company is extremely exploitative. As he becomes more and more miserable, Tendou's harsh reality paradoxically changes when the world is thrown into chaos following a zombie apocalypse. While others fear death, Akira after a long time feels a renewed sense of purpose and sets out to live life to the fullest. Although 'Zom 100: Bucket List of the Dead' is not similar to 'Onimusha' in most ways, anime fans looking for another show revolving around a zombie apocalypse will enjoy the former as well. All the episodes of 'Zom 100: Bucket List of the Dead' are accessible here.
3. School-Live! (2015)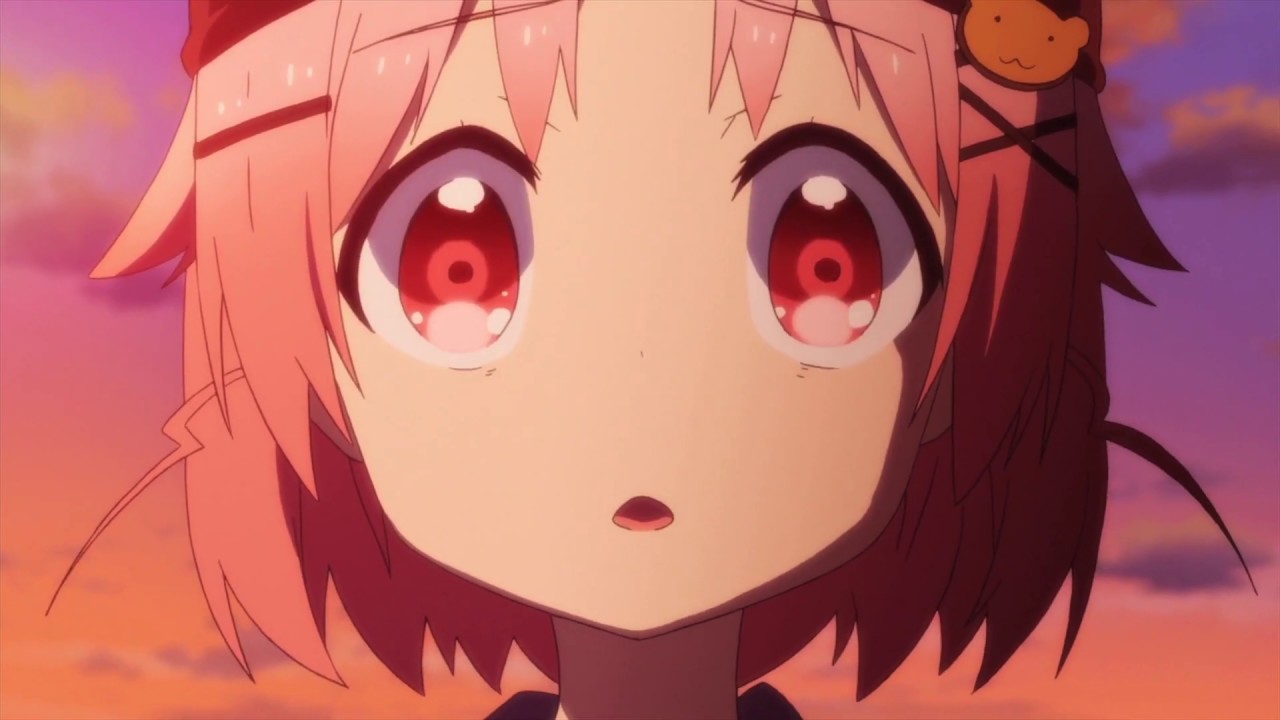 Yuki Takeya is a blissfully ignorant and cheerful young girl who is a member of the School Living Club. Other students who are also part of the same club at Megurigaoka Private High School include Miki Naoki, Yuuri Wakasa, and Kurumi Ebisuzawa. Unbeknownst to the harsh reality of her situation, Yuki is paradoxically focused on having a good time through her involvement in the school's activities while being clueless about the fact that the city is overrun by zombies. 'School-Live!' recounts a haunting tale of survival that interestingly shares a number of similarities with 'Onimusha,' the supernatural setting being one of them. Both shows may have a different story to tell but they ultimately revolve around the zombie apocalypse and a courageous fight to stay alive in the face of it. You can watch 'School-Live!' here.
2. Hyakka Ryouran (2010 – 2013)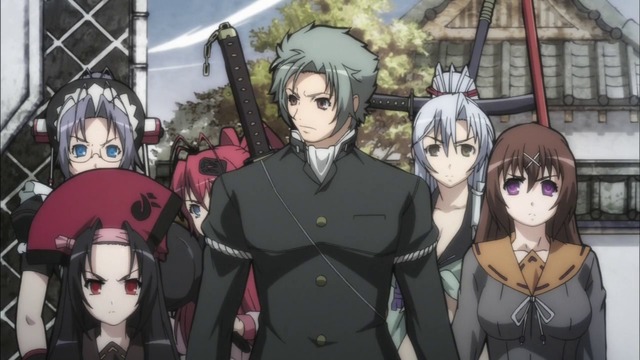 'Hyakka Ryouran' is an action-packed anime that is set in a unique historical backdrop and features samurai confrontations and fight scenes that are often influenced by supernatural elements. 'Hyakka Ryouran' follows young samurai Muneakira Yagyuu after his arrival at the Buou Academic School. Interestingly, he has barely managed to see the entire academy, when Muneakira ends up getting involved in a brutal brawl during which Juubei kisses Yagyuu and awakens a mysterious power that protects both of them. As if this is already not strange enough, Muneakira subsequently gets involved in a terrible conflict that threatens to put the future of Great Japan in danger. Now, he must take a stand and also unravel the countless mysteries about his own powers.
1. Mushibugyo (2013)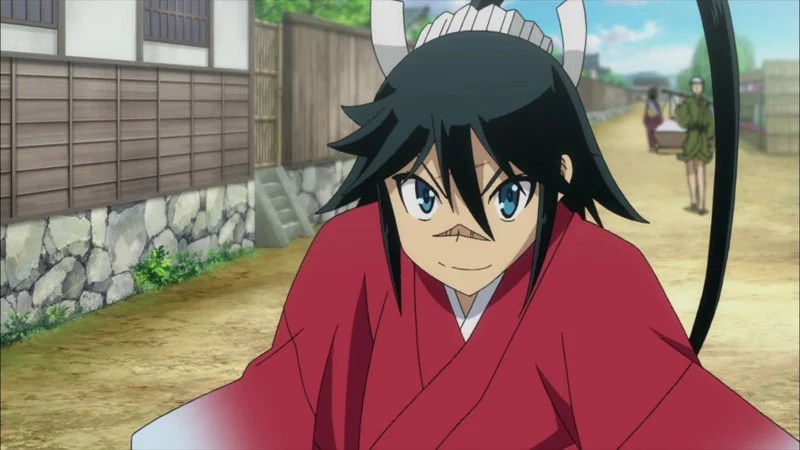 When giant insects called Mushi wreak havoc on Japan causing death and destruction, the City Patrol is established by the Shogunate as a defense. In order to strengthen the forces, the master swordsman Genjuurou Tsukishima is summoned but it is revealed that he is currently not in the state to fight for now. Therefore, he sends his son Jinbei who is a cheerful samurai in his place instead. As the young adult joins the City Patrol, he vows to prove his worth by eradicating the roots of the entire problem. As you may have noticed, 'Mushibugyo' follows a samurai on a quest to fight for the greater good. Furthermore, just like 'Onimusha' the anime is also set in the Edo period and introduces viewers to mythical creatures. You can stream 'Mushibugyo' here.
Read More: Best Zombie Anime