'Scott Pilgrim Takes Off' revolves around the titular protagonist, a bassist in an indie band who dreams about a mysterious girl named Ramona Flowers. His life turns around when he ends up meeting her in real life and falls head-over-heels in love with her. Unfortunately, Scott is clueless about the fact that Ramona has seven evil exes who are still obsessed with her love life and are willing to resort to any method to target whoever tries to date her. This naturally puts Pilgrim in a spot and when he is finally confronted by one of these evil exes, his life turns around in complicated ways. But little do Scott and Ramona know that their fates are entwined in far more mysterious ways than it appear at first. The hilarious story of the two young lovers and their quest to stay together is filled with action-packed fight scenes and unexpected twists- which has helped it garner a global fanbase for whom we have compiled a list of similar shows.
8. Steins;Gate (2011)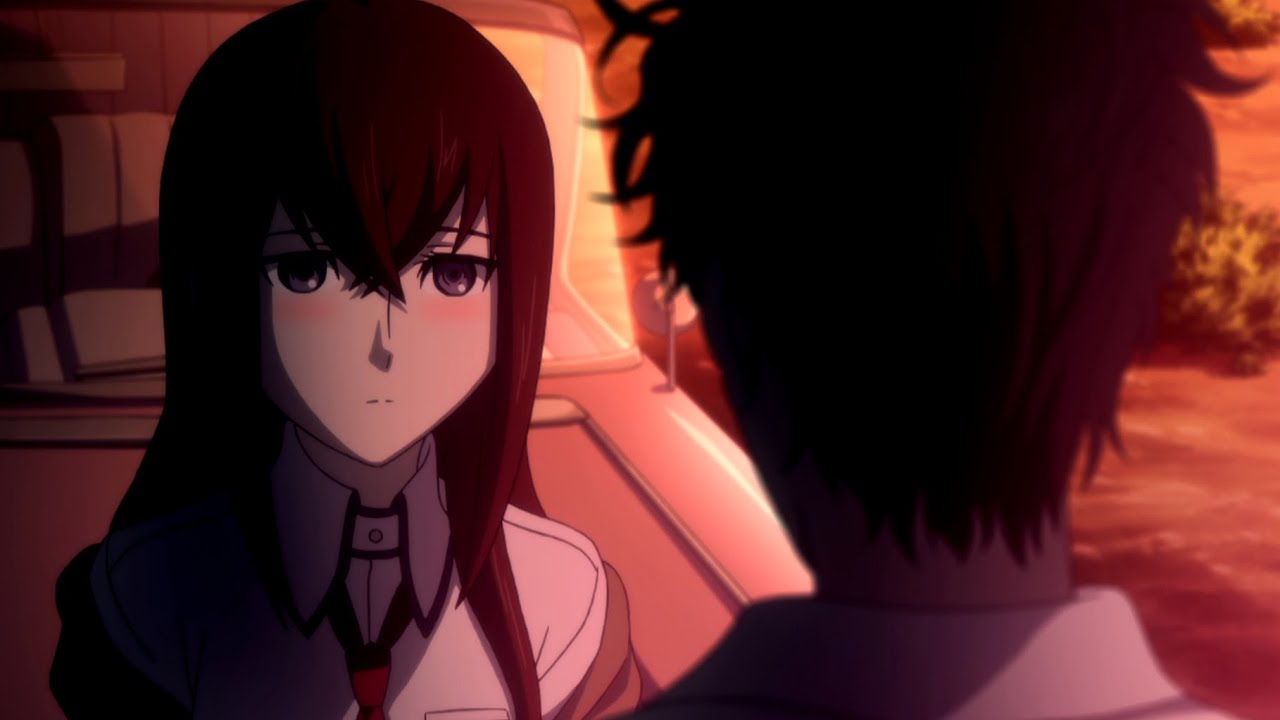 While time travel is not the main theme of 'Scott Pilgrim Takes Off,' it acts as a crucial plot device to add extra layers to its brilliant storytelling. Fans who enjoyed the titular protagonist struggle with his own future self to get to his lover, will probably find 'Steins;Gate' interesting as well. Although not a rom-com, the sci-fi series follows the self-proclaimed eccentric scientist Rintarou Okabe who accidentally invents a time machine that puts him in a world of trouble with the mysterious organization SERN. As they set out to get him and his brilliant discovery, Okabe's loved ones have to endure the worst possible repercussions. It marks the beginning of Rintarou's long struggle to make up for his mistakes by constantly fiddling with different timelines to the point that he starts to lose his mind. Feel free to watch the anime here.
7. The Girl Who Leapt Through Time (2006)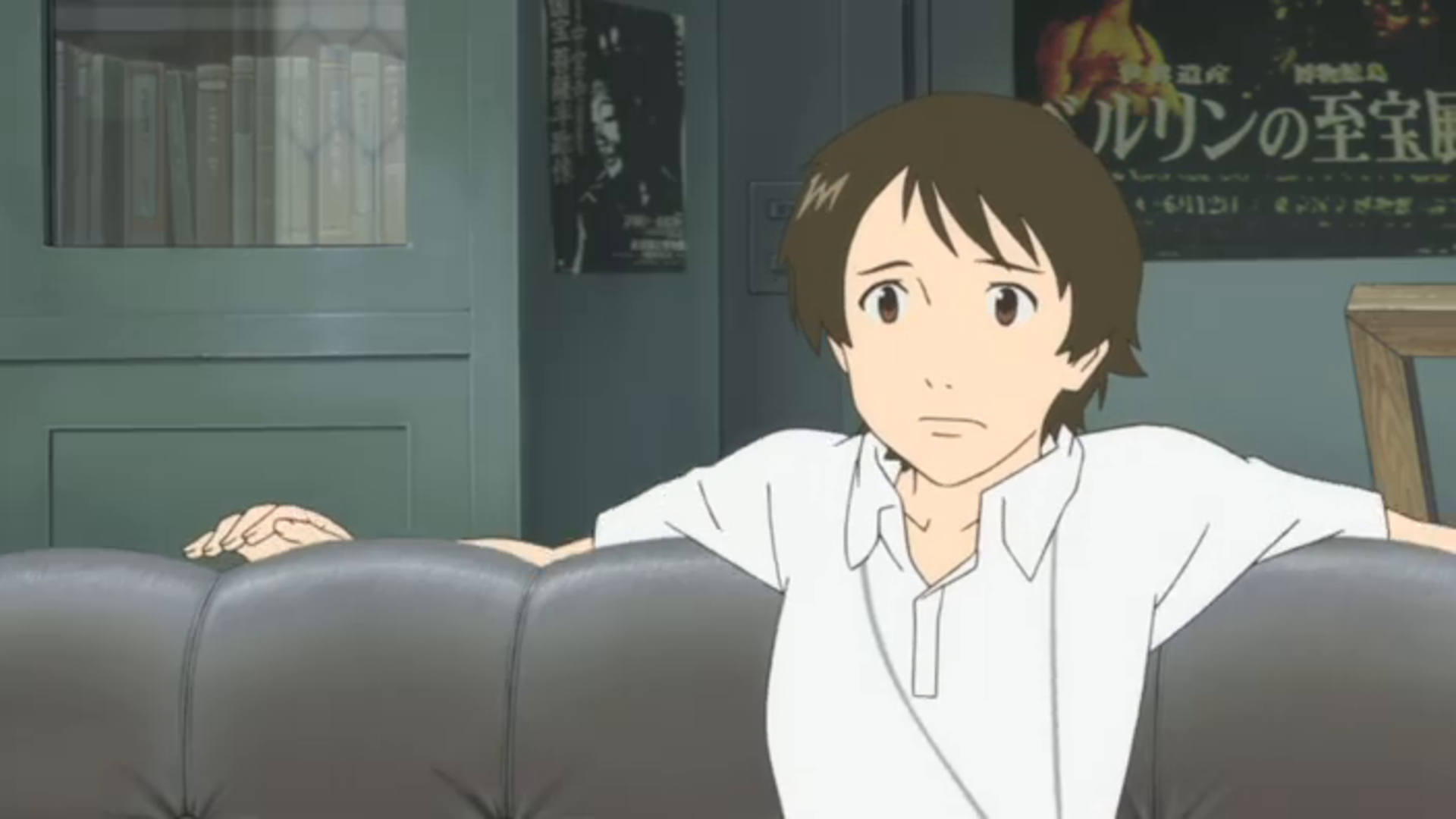 Makoto Konno's ordinary high school life is about to come to an end but she is yet to make up her mind about her future and is uncertain about what she wants in life. She leads a pretty ordinary life until she finds out that she has the mysterious power of literally leaping through time. Unbeknownst to the consequences of her actions, Konno starts mindlessly playing around with her powers, but little does she know that each choice influences reality and time is far more complicated than it seems. 'The Girl Who Leapt Through Time' has few similarities with 'Scott Pilgrim Takes Off' but if you enjoyed the confusing time-traveling episodes of the latter then you will most certainly love the puzzling adventures portrayed in the former as well. The anime is accessible for streaming here.
6. Kaguya-sama: Love is War (2019 -)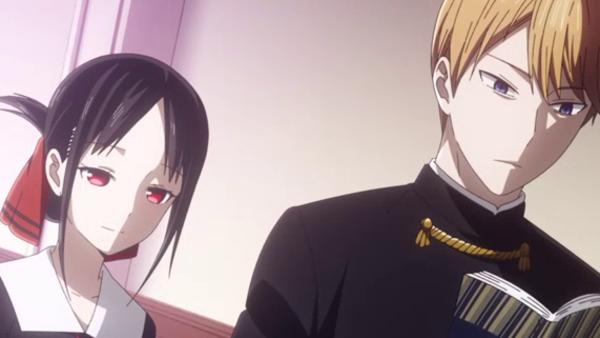 Miyuki Shirogane and Kaguya Shinomiya are not only the brightest students in the prestigious and widely-renowned Shuchiin Academy but the entire nation. They excel at everything and are considered the perfect couple by everyone. But despite having developed feelings for each other, their pride and ego do not allow them to make a confession. The hilarious drama that unfolds is entertaining to watch and it's no surprise that the show is one of the highest-rated anime of its genre. People who like 'Scott Pilgrim Takes Off' and are looking for another hilarious rom-com series should definitely give 'Kaguya-sama: Love is War' a shot. They may not necessarily give the same vibe, but they are without a doubt one of the most hilarious anime you will ever watch. You can watch 'Kaguya-sama: Love is War' here.
5. Toradora! (2008 – 2009)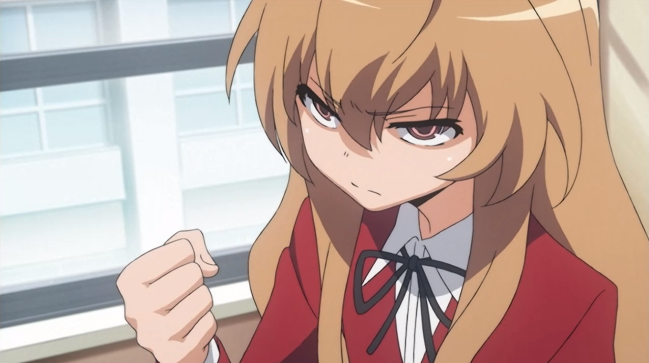 Looking for another series that follows eccentric lovers and their hilarious misadventures? Then it's highly unlikely that you will find anything better than 'Toradora!' The anime revolves around Ryuuji Takasu and Taiga Aisaka, two contrasting personalities whose looks often deceive the onlookers. While the former is labeled a delinquent because of his intimidating face despite being kind, the latter's delicate and fragile appearance often tricks others into thinking that she is not someone who can even be remotely furious or scary. Interestingly, they have a crush on each other's best friends, so they decide to join hands and help each other impress their potential lovers. You can watch the show here.
4. Nisekoi: False Love (2014 – 2015)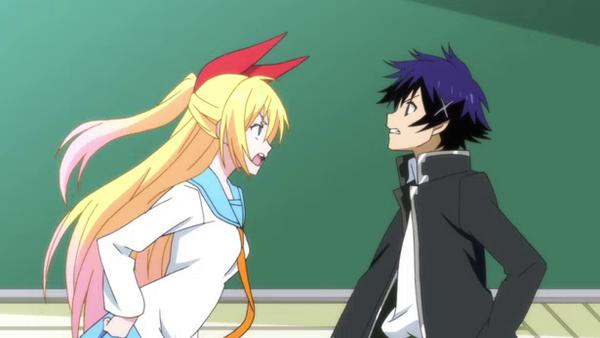 Raku Ichijou just wants to live an ordinary high schooler's life but he has the misfortune of being the sole heir to an intimidating yakuza family. He has a crush on Kosaki Onodera and hopes to someday confess his feelings to her. But his dreams and aspirations appear to be gone for a toss after he is forced to have a romantic relationship with Chitoge Kirisaki, the daughter of the chief of his family's rival gang. As he tries to ensure that a turf war is avoided by ensuring that the friction between the two groups does not increase, Raku is constantly distracted by random girls popping up in his life. Meanwhile, he is committed to looking for the girl of his dreams despite the obvious risks in his path. 'Nisekoi: False Love' is a hilarious series that would be an entertaining watch for anyone looking for a good rom-com anime after watching 'Scott Pilgrim Takes Off.' Feel free to watch the show here.
3. FLCL (2000 – 2001)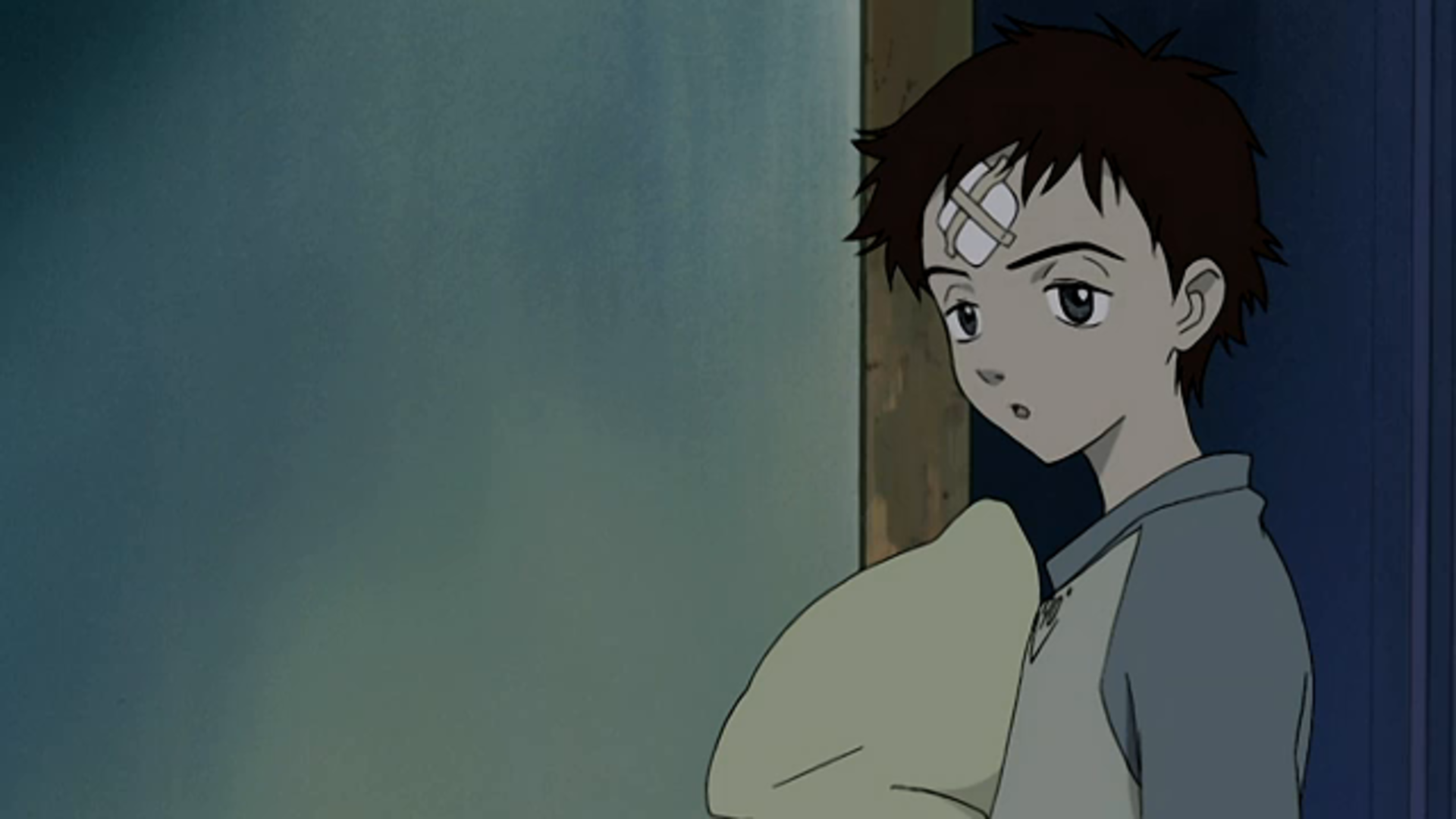 While there are very few thematic similarities between 'FLCL' and 'Scott Pilgrim Takes Off,' both anime have unexpected twists, a mix of ordinary life with fantastical elements and surrealism. Furthermore, they also typically revolve around eccentric characters and have unpredictable plots. 'FLCL' follows Naota Nandaba, a sixth-grader who takes it upon himself to look after everything belonging to his brother after he moves to America to play baseball. Although he wants to desperately cling to every semblance of normalcy that he can find, he, unfortunately, gets dragged into a horrific conflict for supremacy after he meets a pink-haired psychopath named Haruko Haruhara. You can watch the anime here.
2. Orange (2016)
The ordinary life of Naho Takamiya takes an unexpected turn when she starts receiving letters from her 26-year-old self. Through these interactions, she learns that she is going to regret a lot of her life decisions in the future. In order to ensure that these mistakes do not cost her too much, Naho must use the letters addressed to her as a guide to make sure that she does not mess up her life despite the obvious warnings. 'Orange' is not a light-hearted series like 'Scott Pilgram Takes Off' but both shows share some very obvious similarities. If you liked the latter, then you will definitely enjoy the former as well. You can watch all the episodes here.
1. Golden Time (2013 – 2014)
Banri Tada has suffered from amnesia ever since he got into a terrible accident. In order to turn his life around, he moves to Tokyo and joins law school. As he tries to embrace all that life has to offer, he comes across the beautiful Kouko Kaga, which marks the beginning of a year that Banri will never forget. 'Golden Time' is a story about romance, friendship, and personal identity which in a lot of ways echoes Pilgrim's quest for love and self-awareness amidst unanticipated circumstances. You can watch the show here.
Read More: Scott Pilgrim Takes Off Ending, Explained