Investigation Discovery's 'Deadly Sins: No Forgiveness: The Root of All Evil' narrates how well-known Jewish activist Anita Green was murdered in Encino, Los Angeles, in October 1990. Eventually, the investigators had to rely on tip-offs from the members of her synagogue and circumstantial evidence to catch the perpetrator. Now, if you're intrigued about the killer's identity and how they plotted the murder, here's what we can tell you about the same.
How Did Anita Green Die?
In 1974, Anita Green worked as an accountant for her future husband, Melvin Green, in his tax consulting firm in Encino in the San Fernando Valley region of Los Angeles, California. At the time, both of them were married to other people. However, the episode showed how their office relationship resulted in a whirlwind romance that ended with them divorcing their spouses and getting married about seven years later. According to the show, Anita was a well-known activist in the Encino Jewish community.
The accountant was the Founder and President of Temple Shir Chadash – The New Reform Congregation – in Woodland Hills. The temple's Rabbi Steven Jacobs shared that her "interests and energy took her beyond the Jewish community and personified the values of new Reform Judaism." He highly valued Anita's monumental work for human rights in Central America and the reform movement in Israel. Steven added, "She was a very spiritual person, not in the sense of orthodoxy or observance, but as defined by mitzvot. That is what I call a religious person."
Hence it was a shock for Anita's family and synagogue members when she was shot dead on October 25, 1990, while pulling into the rear parking lot of her husband's business in North Hollywood. According to witness testimonies, she was shot by a man who had been following her on a motorcycle. The suspected perpetrator fired at Anita's upper torso once with a handgun and sped away on his red/ maroon Suzuki racing bike. A passerby called 911, and emergency respondents arrived at the scene to give the victim first aid; unfortunately, she succumbed to her injuries.
Who Killed Anita Green?
The Los Angeles Police Department (LAPD) questioned Anita's husband, Melvin Green, her friends, neighbors, and witnesses about the crime. The investigators initially also came up with a theory. According to police sources, Anita started the new synagogue in 1983 – an idea she reportedly got over a glass of wine while drinking with her friends. As her plan took shape and the congregation expanded rapidly, it shifted from meeting at private houses and storefronts into Woodland Hills Community Church.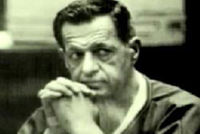 With the space crunch becoming a concern, Anita hatched a brave yet controversial plan – she wanted to develop a part of the 17-and-a-half acres the temple leased from Pierce College. According to her scheme, a developer would build 24 residences on 12 acres subleased from the temple. The Woodland Hills Homeowners Organization unsuccessfully attempted to block the development but lost after a three-year-long legal battle. The investigators theorized whether someone from the homeowners' group was behind the hit on Anita.
Nevertheless, the Woodland Hills Homeowners Organization's President termed such allegations "outrageous," claiming, "Anita was a very good person. It's a tremendous loss." On the other, the members of Anita's synagogue and her mother, Riva Rice, a Holocaust survivor, had another theory. They accused the victim's husband, Melvin, as a potential suspect in his wife's murder. The investigators learned that the couple had an unhappy happy marriage, with Anita's attorney, Janis McDonald, claiming the couple was "as different as day and night."
In addition, Riva stated that her daughter's marriage of nine years was falling apart. She said, "I used to see the unhappiness on her face, but she never told me what it was. I assume that's why she got so involved in something else . . . because her life was so unhappy." The police interviewed several acquaintances to learn Anita and Melvin had separated about nine months ago, and she had filed for divorce in July 1990.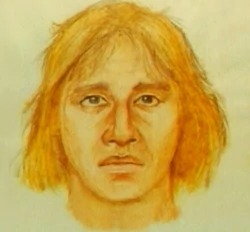 According to the detectives, their investigation revealed Melvin had repeatedly threatened his wife in the three years preceding her murder. Moreover, he had allegedly asked an acquaintance "how much he would charge to kill his wife" and even offered "to kill someone in exchange for the deed." The investigators discovered that Anita had told several friends that she was fearful of her spouse and was aware of "improprieties in his business practices, including a phony Master's Degree certificate he hung on his office wall."
Though the detectives could not find evidence tying Melvin to the shooting, they arrested him for conspiring to kill Anita. According to police records, his financial value was estimated to be $2 million, including a residence on Moorpark Street. However, the Internal Revenue Service was suspicious of some questionable practices. The investigators hypothesized that given the contentious divorce settlement and fear she would reveal his alleged business improprieties, Melvin decided to have his estranged wife murdered.
Is Melvin Green Dead or Alive?
The prosecution case against Melvin was wholly circumstantial. They alleged he knew Anita would come to the office on October 25 to pick up some paperwork and her paycheck. They further claimed that witnesses had seen Melvin emerge almost minutes after the anonymous shooter fatally shot the activist. The prosecution contended Anita was planning to challenge their prenuptial agreement and reveal his business malpractices. According to the show, Melvin was also jealous of an alleged relationship between Anita and Rabbi Steven Jacobs.
The prosecution contended all of these served as possible motives for Melvin to order the hit. Meanwhile, his attorney tried to dismiss the allegations, but a jury convicted him of first-degree murder and sentenced him to life in prison without chance of parole on March 4, 1992. As per records, Melvin Green died in prison while serving his sentence.
Read More: Deidre Harm and Rene Williams Murders: How Did Christopher Revak Die?