Investigation Discovery's 'Dead of Night: Last Call' takes the viewers through the workings of an alleged killer believed to be involved in the disappearances of at least four girls in four different states, including Deidre Harm and Rene Williams. While the police could not tie them conclusively to any cases, they had strong evidence to believe the purported killer was responsible for the death of Deidre and Rene. If you're interested to know more about this case and the identity of the alleged killer, here's what we know.
How Did Deidre Harm and Rene Williams Die?
Deidre Christine Harm was born to Gail Gosch and Scott Harm on November 16, 1984, in Woodstock in McHenry County, Illinois. Her friends described her as a free-spirited young woman who greeted everyone with a smile and whose presence made everything better. Her mother, Gail, narrated, "She was 20 years old when she got pregnant. She had the baby a few months after turning 21." According to the show, Deidre "loved her daughter, Vegas, to death." The dynamic, loving, young mother had acquired a new apartment, had a good job, and took full-time care of her baby girl.
Hence, it was a shock when the 21-year-old suddenly vanished after a night out with friends on June 10, 2006. The authorities did their best, but their search efforts yielded no results for about 5 months. To the shock of everyone, a couple of hunters came across Deidre's skeletal remains in the town of Seneca, near Port Edwards in Wisconsin on November 21, 2006. The remains were sent for autopsy after dental records conclusively identified the remains belonged to Deidre. However, the autopsy was ruled inconclusive, and her exact cause of death couldn't be determined.
Wood County Coroner Garry Kronstedt said, "There was trauma on the bones, but we can't definitely say it was from that incident." While the post-mortem examination could not present any substantial clues, the police believed it was a homicide, given the location where Deidre's body was dumped. On the other hand, Rene Marie Williams worked as a bartender at the Eagles Lodge on Highway 14 in Ava, Missouri, in March 2007.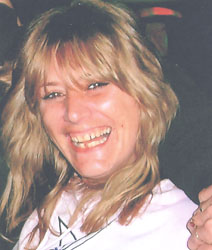 The 37-year-old had three children, a daughter named Cheahala and sons, Levi and Kodi, whom she loved dearly. Rene and her kids lived with her boyfriend, Tim Brooke. On March 13, 2007, the Mansfield, Missouri resident was last seen by her co-workers at around 1:30 am, never to be seen again. The law enforcement officials, aided by members of the community, looked actively for her, but neither Rene nor her body was ever found.
Who Killed Deidre Harm and Rene Williams?
On June 10, 2006, Deidre had planned a night out with her friends after finding a babysitter for little Vegas. According to the show, she was spotted at several downtown bars in Wisconsin Rapids, including The Body Shop and The Finish Line. On the show, Retired officer Scott Brehm of the Wisconsin Rapids Police Department recounted how he had also seen her in one of the bars drinking with a few co-workers after their daily shift was over. However, Deidre disappeared in the early hours of June 11 and wasn't seen by anyone since.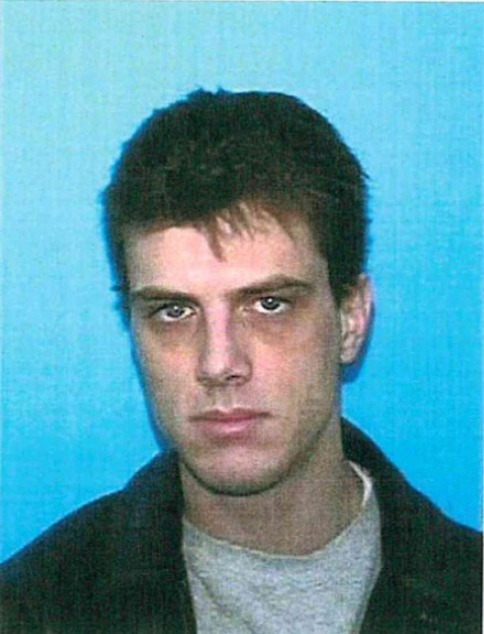 Her father, Scott Harm, lamented, "Not to be heard from or call to check in to see whose got her daughter, no friends, no relatives have been contacted by her and it's just not Deidre, just not her." Her family filed a missing person report, and the authorities were left clueless since they could not find evidence of foul play. Wisconsin Rapids Police Chief Kurt Heuer noted, "We're dealing with a missing person case of a 21-year-old, and everything leading up to that we found no evidence of any criminal activity, it's simply been a missing person."
The investigators interviewed all the friends she had been with on the night of June 10 and some witnesses who had spotted her hanging out at the bars. Based on their testimonies, the officers were able to get a composite sketch drawn that was released to the public for tip-offs. However, with no leads or suspects, the case turned cold for 5 months before Deidre's remains were discovered about 6 miles away from her hometown by some hunters.
With the missing person case transforming into a homicide investigation, the officers tried their best to find a conclusion for the grieving family of the mother. They searched for the anonymous individual she was last seen with, but he was never labeled a suspect. The case went cold for the next 3 years before the authorities caught a lucky break. A local resident tipped the officers about a probable suspect – Christopher E. Revak, then 36, in the homicide case.
The investigators noticed Christopher's features were "strikingly similar" to the composite sketch of the potential suspect. They also learned he was also a suspect in the March 2007 disappearance of Rene Williams of Missouri. According to police records, Christopher moved to southwest Missouri in 2000 and worked as a volunteer firefighter in Strafford from 2001 to 2003.
Following that, he was employed as an EMT for the Taney County Ambulance District for 6 years. Christopher was charged with the abduction and murder of Rene on July 25, 2009, more than 3 months after her disappearance. The police found DNA evidence on a sidewalk outside Rene's workplace, and the investigators obtained a search warrant to search Christopher's home and found Rene's blood and saliva inside the residence.
How Did Christopher Revak Die?
Meanwhile, the Wisconsin Rapids Police Department found Christopher Revak had been present there at the time of Deidre's disappearance. Based on the similarity with the composite sketch, the tip-off, his criminal record, and other circumstantial evidence, the investigators wanted to interrogate Christopher. However, they never got a chance to speak with him since Christopher took his life by hanging in the Douglas County Jail on July 26, 2009, the day after he was charged with the second-degree murder of Rene.
Though Rene's body was never found, Sheriff Chris Degase of Douglas County Sheriff's Office stated he had witness testimony and forensic evidence that was enough to conclude he was the killer. Similarly, Deidre's homicide also remains unsolved, though the authorities and her family believe Christopher was the alleged killer of their daughter. On the show, Chris Degase said that law enforcement officials think there is a "very high probability" Christopher was involved in two additional killings, though they cannot tie it to him.
Read More: Sarah Nottingham: Where is Stalking and Arson Survivor Now?