Sarah Nottingham of Vacaville, California, had no idea what the future lay in the hold when she broke up with her ex-boyfriend, Mark Lewis, who was also the pastor of the church she formerly attended. After coming across allegations of him sending indecent texts and pictures to his female parishioners, Sarah was shocked to learn one of Mark's targets was a minor. On Investigation Discovery's 'Obsession: Dark Desires: Cross Your Heart and Hope to Die,' Sarah narrated the harassment she faced from him, leading to an almost fatal attack on her family.
On January 9, 2014, Mark hired three people to throw a Molotov cocktail into Sarah's home at around 3:30 am while she and her family members were asleep. Fortunately, there were no casualties, and Mark was arrested along with the three personnel he hired to commit the crime. Mark pleaded no contest to the charges of arson and stalking in January 2015 and was handed an 8-year prison term. He has been discharged since then and leads a quiet life away from the public eye. Meanwhile, Sarah is still traumatized by the incident but hopes to move on from it all. Let's find out how she's doing currently!
Where is Sarah Nottingham Now?
Sarah had left the church after her marriage broke down and had not been in touch with Mark for some time. However, he called her on October 7, 2011, within a day of his wife, Joanna Lewis, being "found hanging by a terrycloth robe belt." The authorities initially ruled the death as a suicide, but Joanna's family refused to believe their daughter took her own life. After going through all the threats and harassment, Sarah stated she was also suspicious that foul play was involved. She said, "My initial thought because I had heard it was suicide, was that he did something to her."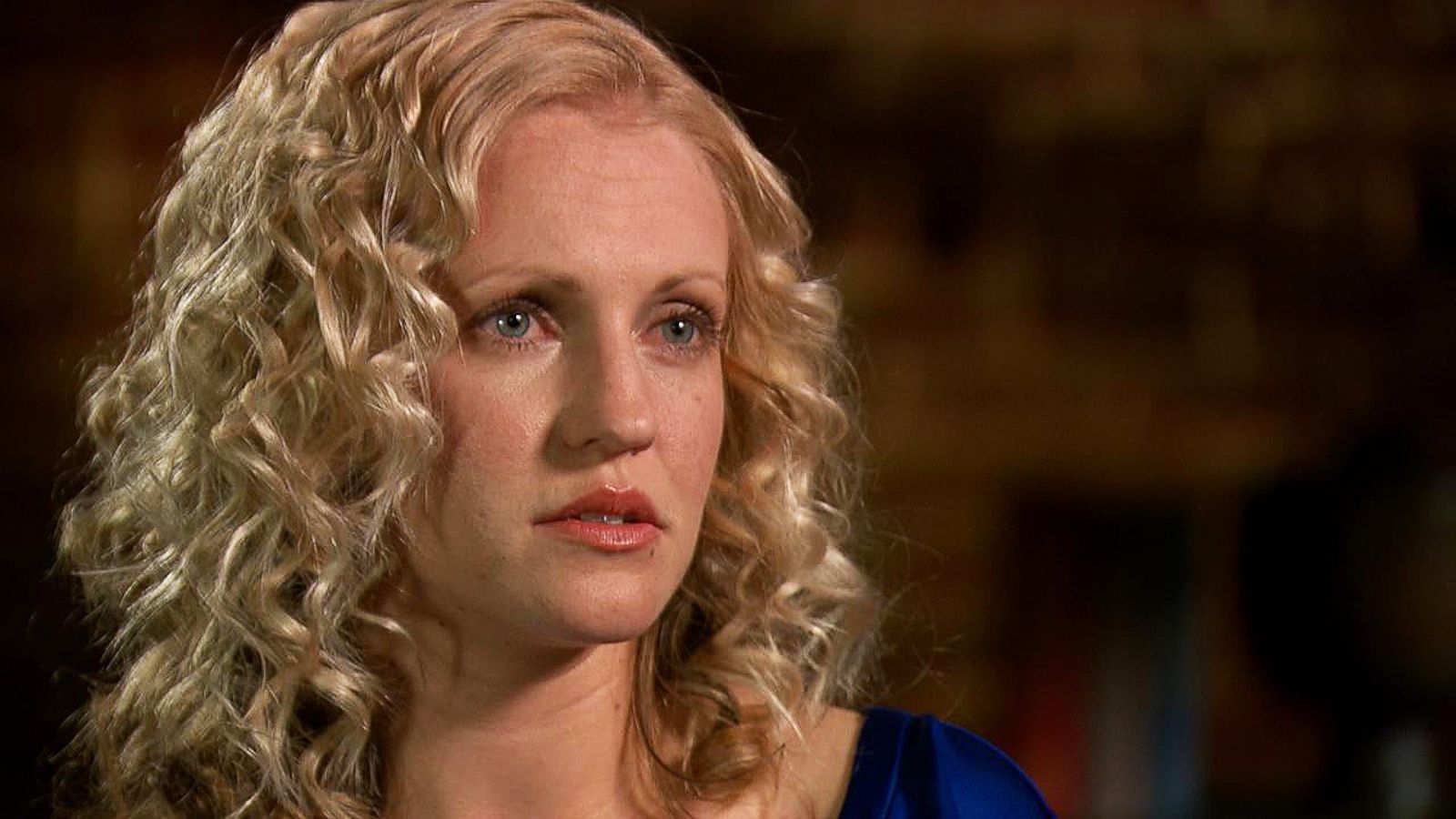 Sarah also added that she became worried about meeting the same faith as Joanna. She noted, "I knew that … it [was] definitely not healthy, and it wasn't going to end well. I was scared, at that point, to break things off with him. I didn't know how." She recounted how she had to take out a restraining order, change her address, and be worried about her family's safety. She also alleged Mark had a history of domestic violence and drug use and was convicted of felony spousal abuse more than a decade ago.
Sarah said he had pled guilty and served probation for the abuse charge. In 2014, Sarah was quoted saying, "It definitely was clear to me that he's not just out to hurt me, but he wants to kill me." She further added, "I'm living in a nightmare. My kids are so scared. My son knows that this is his previous pastor that is threatening his mommy and his family. That's the sickest part about it, is that this man claims to be a man of God."
During Mark's trial, Sarah lobbied for the maximum sentencing. She said, "I want to be protected from Mark Lewis forever." However, Mark struck a deal and was sentenced to 8 years in prison. Sarah was able to obtain a 10-year protective order from the judge after the sentencing. With Mark likely being released from prison, we have decided not to publish Sarah's current whereabouts, keeping the safety of her and her family in mind.
Read More: Mark Lewis: Where is Sarah Nottingham's Ex-Boyfriend Now?