Investigation Discovery's 'Obsession: Dark Desires: Cross Your Heart and Hope to Die' depicts how Mark Wayne Lewis, a pastor in his 40s, was behind harassing, stalking, and even trying to set the house of Sarah Nottingham, his ex-girlfriend, on fire in Vacaville, California, in January 2014. After pleading guilty to arson and stalking charges, the authorities began investigating the death of his former wife. So, who is Mark Lewis? Here's what we know!
Who is Mark Lewis?
Mark Wayne Lewis was the pastor of Independent Fellowship Baptist Church in Vacaville, California, in January 2014. He was popular among his congregation and had been serving the church as a pastor for several years. Talking about him, Sarah Nottingham, said, "To see somebody that was that excited for God and to have that much enthusiasm … just, you know, it was exciting." Sarah had been a member of his congregation, and Mark officiated her marriage. When her marriage fell apart in two and a half years, she left the church.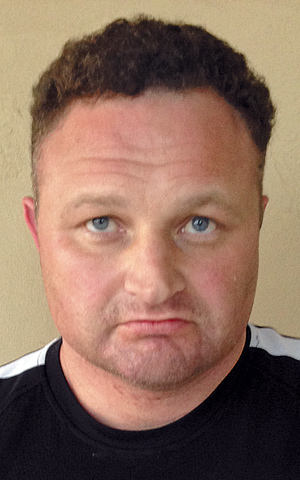 However, Sarah reconnected with Mark when a tragedy befell his life in October 2011; his wife Joanna Lewis, a part-time Jean Callison Elementary School teacher was found dead of an alleged suicide. On the show, Sarah recounted how the pastor called her within a day of the incident. She said, "He was crying, and he asked me if I had heard what happened. And I told him, 'Yes.'" Sarah narrated how the unfortunate tragic incident brought them together, and they became secret lovers.
However, Mark was very careful regarding his relationship with Sarah as he feared going public with it might cost him his job. Sarah said, "He worried about his (church). If they find out I'm dating the ex of one of my, you know, parishioners here, I'm going to lose the church." However, it was mentioned on the show that Mark was not exactly the clergyman with integrity he portrayed himself to be. Sarah said she found out he had been sending inappropriate and indecent pictures to his female parishioners.
The most disturbing aspect was that one of Mark's targets was 17-year-old Desiree Nye, who had been a member of the congregation for more than 12 years since she was only 5. She recounted the horrors, saying, "At first, I always looked at him like a dad. And then, I was more confused because then he would send me something … inappropriate … like a picture of him with nothing on." Naturally, Sarah broke off with Mark, but the pastor was not willing to let her go so easily.
Sarah recalled how the pastor suffered from control issues and anger management problems. She alleged, "He cannot stand when something's out of his control. That's when you can see his temper just flare up." Mark started calling, texting, and emailing her continuously and harassing her. She found the windshield of her car broken, began receiving anonymous threatening calls, and her garden bushes were set ablaze. However, Mark denied being responsible for any of those heinous activities.
Where is Mark Lewis Now?
The police arrested Mark Lewis after he hired three transients to throw a Molotov cocktail into Sarah's home at around 3:30 am on January 9, 2014. According to news reports, six people, including 3 children, were sleeping inside the house then. None of the residents were hurt, and the damage caused was minor. Based on Sarah's complaint, the police searched Mark's home and found an illegal handgun, suspected methamphetamine, and evidence tying him to the arson.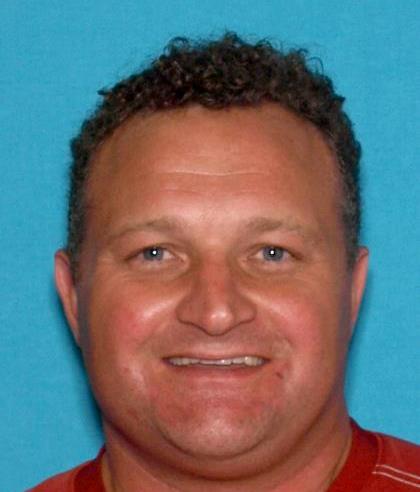 The authorities were also able to catch the hired men driving a rented truck near the crime scene. The three alleged perpetrators were Anthony Newbolt, 33, Richerd Wright, 28, of Sacramento, and Kristen Broyles, 30, of Citrus Height. They were charged with arson and possession of an incendiary device, while Mark was charged with arson on an inhabited dwelling, conspiracy, and stalking. Mark posted $500,000 bail, led his Sunday congregation, and called the allegations against him bizarre.
However, he surprisingly pleaded no contest to arson and stalking charges during his ongoing trial in January 2015 and was sentenced to 8 years in prison. The Solano County Sheriff's Office also re-opened its investigation into Mark's former wife, Joanna's death. The coroner's report had labeled her death as a suicide after she was "found hanging by a terrycloth robe belt with her partially suspended feet touching the floor."
Joanna's mother, a domestic violence peer counselor Patricia Hunter, was hopeful the new investigation would shed some light on her daughter's death. She contended, "We feel and have felt that he's responsible for Joanna's death." The grieving mother alleged her daughter was leaving Mark, and he didn't want to let go of her, much akin to Sarah's case. Patricia also had court papers, including hospital records, multiple restraining orders, and a felony conviction, documenting the alleged physical abuse faced by her daughter.
As of today, the newly-formed cold case unit of the Solano County Sheriff's Office has launched an independent probe into Joanna's death. Mark, in his late 40s, has served his prison term and has likely been discharged from the California State Prison. However, he has decided to keep his current whereabouts under wraps.
Read More: Where is Sarah Nottingham Now?