Directed by Micael Langer and Cláudio Manoel, Netflix's 'A Life Too Short: The Isabella Nardoni Case,' AKA 'Isabella: O Caso Nardoni,' is a Brazilian crime documentary that covers one of the most famous cases from Brazil. In the movie, we get to know the details of the demise of five-year-old Isabella Nardoni and how her death was linked to her stepmother, Anna Carolina Jatobá, being one of the two people convicted for the crime. For those wondering about where the latter is these days, here is everything that we know about the same!
Who is Anna Carolina Jatobá?
Born to Alexandre Jatobá, Anna Carolina Jatobá is the second wife of Alexandre Nardoni, the father of Isabella Nardoni. Her husband had separated from his daughter's mother, Ana Carolina Oliveira when Isabella was only eleven months old and started dating her not long after. According to Oliveira, Jatobá had apparently been jealous of her husband's ex, though, in the Netflix movie, she does go on to say that Jatobá apparently matured after the birth of her two sons, Pietro and Cauã Nardoni.
Prior to Isabella's passing, she would spend her weekends with her father, Alexandre, while her weekdays were spent in the company of her mother, Carolina. According to the latter, Isabella had a good relationship with her brothers and seemingly adored them. That said, there have been accusations against Jatobá that she was harsh with her stepdaughter. On March 29, 2008, tragedy struck the family after Isabella was discovered on the ground outside Edifício London apartment building, where Jatobá lived with her husband and kids.
According to the claims made by Alexandre, he had just driven his wife and three kids home and first taken Isabella up to her bed as she was asleep before coming back down to accompany the rest of his family. He claimed that someone had apparently broken into his home during his absence, cut the safety netting installed in the window of his daughter's room, and thrown Isabella out. However, the additional injuries on Isabella's body, combined with the fact that there were blood splatters that led from the front door of the family's house to Isabella's room, suggested that something else might have been afoot.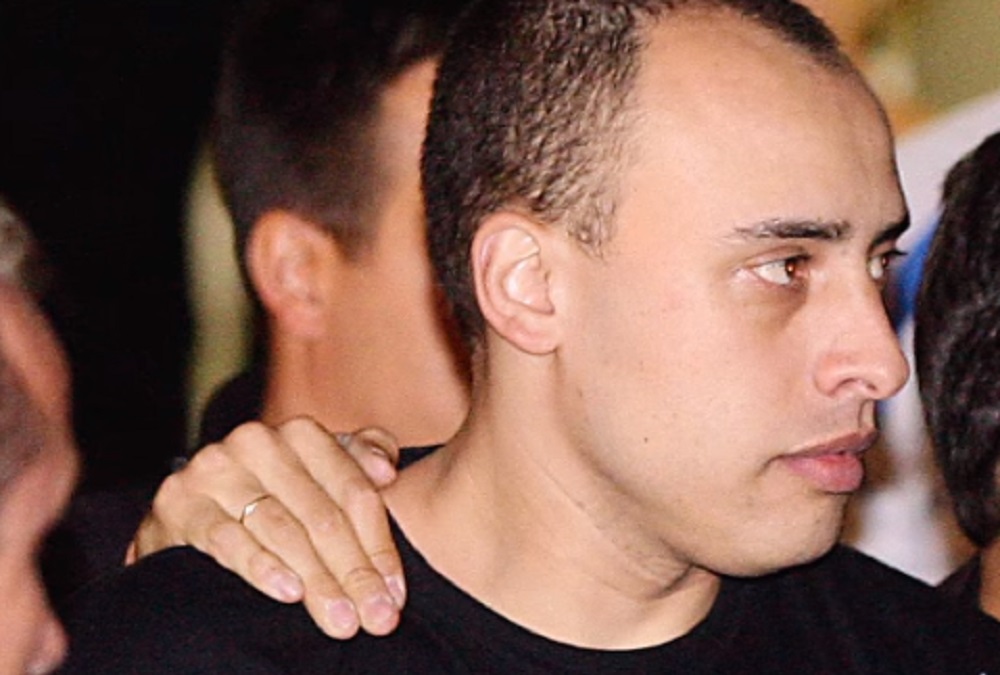 Based on their suspicion, the authorities arrested Alexandre and Jatobá on April 2, 2008, but released them soon after, with both of them maintaining that they were not responsible for Isabella's death. On April 18, 2008, the couple was indicted once more with further evidence suggesting that they may have been behind the death of the five-year-old. Despite their repeated refusal to confess to a crime they stated that they did not commit, the two were put on trial in March 2010.
Where is Anna Carolina Jatobá Now?
The trial for Anna Carolina Jatobá and Alexandre Nardoni began on March 22, 2010. The couple remained firm that they did not kill Isabella and were constantly advised by the latter's father, Antônio Nardoni. However, due to the evidence against them and the probable timeline presented by the prosecution that portrayed them as the perpetrators, the jury was sure that they were indeed responsible for Isabella's demise and were also found guilty of trying to tamper with a crime scene, due to their alleged attempt at cleaning up the blood splatters in their home. Jatobá was sentenced to 26 years and eight months for Isabella's death and also had to serve a concurrent sentence of 8 months for trying to clean up a crime scene. Since June 2023, she has been under an open regime, which allows her to spend her daytime outside the prison and go to work. However, at night, she must return to a court-appointed address.
Read More: Ana Carolina Oliveira: Where is Isabella Nardoni's Mom Now?