Season 3 of '90 Day Fiance: Love in Paradise' introduced us to US native April Carter and her boyfriend, Valentine, who belongs to the Dominican Republic. As the name suggests, the '90 Day' spinoff series follows US citizens who met and fell in love with foreign nationals while vacationing in incredible locations. Moreover, like most cross-border relationships, we witness how each couple deals with the differences in habits, customs, and lifestyle to build a lasting connection. Similarly, April and Valentine's relationship also navigate choppy water, making viewers eager to know more about them. Well, here's everything we know about April Carter and Valentine.
April Carter and Valentine: Where Are They From?
A resident of Houston, Texas, April Carter was 38 at the time of filming. Although she resided in Houston, the show revealed that she came from a conservative Louisiana family and grew up alongside two other sisters. Besides, April's father is a retired judge, and she mentioned that her family put a lot of pressure on her to be successful right from her childhood. Nevertheless, she was always determined to make her parents proud, and she aced her way through medical school before becoming a Doctor.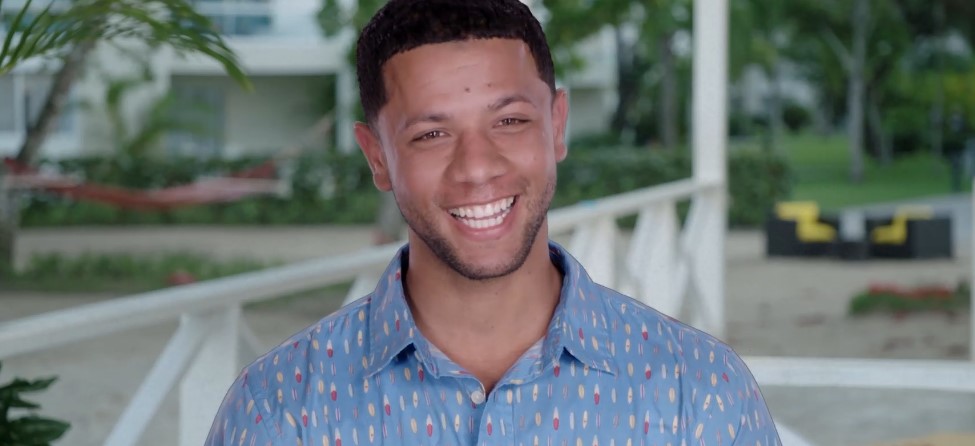 However, even though April currently works as a Physician specializing in critical care medicine, she mentioned that she has a degree in healthcare administration and a law school degree under her belt. Yet, her achievements do not stop there, as she has also dipped her toe into the field of entrepreneurship and currently owns several fitness studios in Houston. Besides, April even wanted to expand her business beyond the United States, encouraging her to open a luxury car dealership in the Dominican Republic.
On the other hand, Valentine hails from the city of Santo Domingo in the Dominican Republic, and readers will be surprised to know that he is just 36. Moreover, while on the show, he mentioned that although he had a challenging childhood and came from a financially weak background, he has worked as a personal trainer since he was 21. Hence, with five years of experience, Valentine was ready to take on more significant responsibilities.
April Carter and Valentine: How Did They Meet?
When April decided to open a luxury car dealership in the Dominican Republic, she traveled to the country and stayed at a resort. As fate would have it, Valentine worked as a personal trainer in the same resort, and the two met for the first time in the gym. Even though April did not develop any romantic feelings towards him during their first meeting, she soon realized that he did not treat her in a special way because of her social standing. Instead, Valentine behaved quite normally around her, which was refreshing for a change.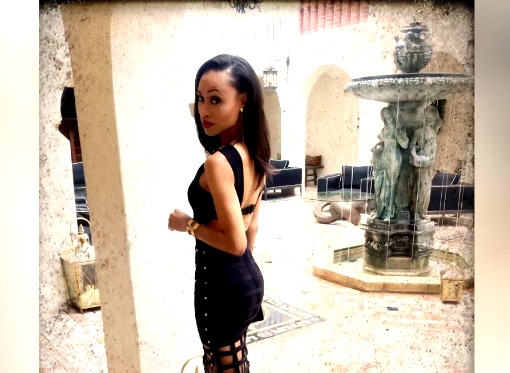 On the other hand, Valentine mentioned that the first thing he noticed about April was her physique, but he soon fell in love with her incredible personality. Even though the pair came from vastly different social and economic backgrounds, their mutual understanding and respect led to a blossoming romantic relationship, and the medical professional even insisted that she had plans to marry the Dominican Republic native.
April Carter and Valentine: Future Prospects
April and Valentine had nothing but praise for each other, and it seemed they were determined to make their relationship last. However, we believe their economic differences would significantly hinder a happy life. While April has a high standing in society and earns a pretty luxurious living, Valentine has a humbler background, surviving from paycheck to paycheck. Besides, the show also revealed that the US native has been sending him some money every month, and one cannot help but wonder how the relationship will stand if she stops doing so.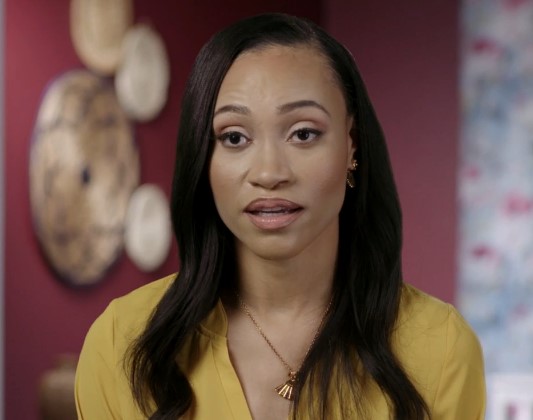 On the other hand, the two belong to vastly different economic backgrounds. Although April planned to visit Valentine in the Dominican Republic, he wondered if she could stay comfortable in their house. The difference was also apparent when he booked a standard hotel room for her, but she kept worrying about getting infected by germs.
Readers would also be interested to know that April has kept her relationship with Valentine a secret as she believes her family would not accept him. In fact, her fears were proved to be accurate when her sisters appeared apprehensive about the relationship and asked her why she had to choose a man from a different country. Despite the obstacles, we are confident that April and Valentine will have a happy future if they remain dedicated to each other.
Read More: Jordan and Everton From 90 Day Fiance: Everything We Know