In January 2008, a hardworking mother of five looking for a better life in Canada was found brutally murdered. Investigation Discovery's 'See No Evil: Someone to Watch Over Her' chronicles how the authorities zeroed in on Arcelie Laoagan's killer, with security footage playing a pivotal part in the investigation. So, if you're curious to know what happened in this case and where the culprit might be today, we've got you covered.
How Did Arcelie Laoagan Die?
Arcelie Sombrito de Laoagan was from the Phillipines. The 41-year-old's husband and five sons still lived there while she moved to Canada, hoping to bring her family there later. Arcelie had a commerce degree and was working two jobs at the time. She was described as a quiet and shy woman and had left her job at a printing company sometime before 11 PM on January 17, 2008.
Arcelie was supposed to take the local train back home in Calgary, Canada. However, she never made it back. During the early hours of January 18, a passerby found her body in a churchyard. She had been severely beaten, and her face was badly disfigured, making identification difficult. Arcelie was raped and suffered blunt force trauma to the head. Furthermore, she had bruises all over her body, a fractured jaw, and a broken nose.
Who Killed Arcelie Laoagan?
The authorities learned that Arcelie had made two phone calls on the previous night to a friend. During the first call at around 11:01 PM, she frantically said she was being raped. Just minutes later, Arcelie was heard mumbling over the phone, indicating that she might have already been attacked by then. The police also looked at surveillance footage at the station where Arcelie boarded the train. It was clear that someone seemed to be following her, getting off at the same station she did.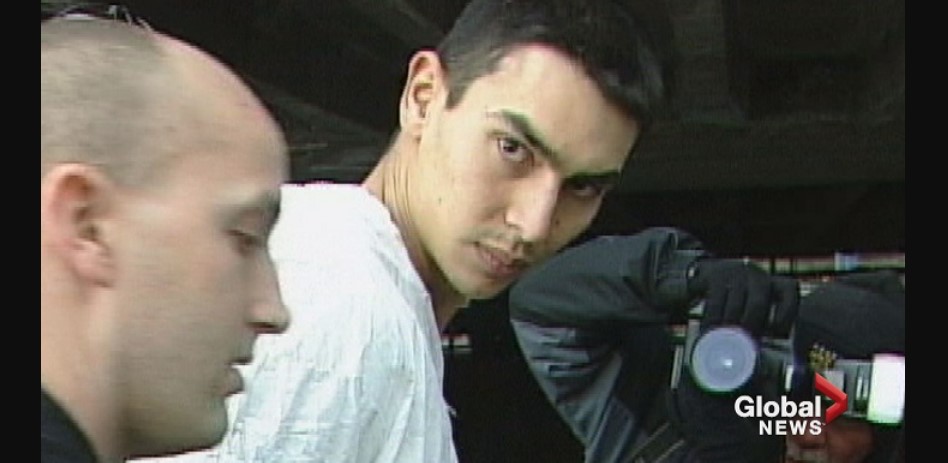 Eventually, the police identified the attacker as Christopher James Watcheson, then about 21 years old. Christopher was known to the authorities because back in 2000, his mother, Brenda Watcheson, was murdered in a back alley fight. It was reported that the attack happened due to an argument during a drug sale. Furthermore, his semen was found inside Arcelie's body. When questioned, Christopher admitted to the attack and later took the stand in his own trial to describe what happened.
According to Christopher, he drank up to 24 beers and another small liquor bottle during the evening. After that, Christopher claimed to have smoked salvia, a hallucinogen. At the time, he claimed to be high and believed Arcelie was his dead mother. So, Christopher followed her when she got off but realized she was not his mom. He claimed that Arcelie begged him to leave her alone and had offered to give him oral sex.
Christopher said on the stand, "I told her to lay down on the pathway. I pulled off her boots and her pants. It all came off in one pull." He then proceeded to assault her sexually. Christopher claimed he didn't mean to kill her and added that he felt like he was watching what was happening from the outside. Then, the young man stated that he kicked Arcelie three to four times in the head with his steel-toed work boots hoping she would forget about the attack.
However, there was testimony from a psychologist who interviewed Christopher in the lead-up to the trial. According to the expert, there were several inconsistencies between Christopher's earlier story and what he mentioned in court. A nurse who interviewed Christopher said that he initially mentioned not smoking salvia for a long time before asking to re-do the interview, a request which she declined.
Where is Christopher Watcheston Now?
In April 2010, Christopher was found guilty of first-degree murder. The judge stated she didn't believe a lot of what Christopher said happened when Arcelie died. She further noted that surveillance footage showed he wasn't as disoriented as he said he was that night. In the end, Christopher was sentenced to life in prison with a possibility of parole after 25 years. The defense unsuccessfully argued for a second-degree conviction. From what we can tell, Christopher seems to be serving his sentence at a correctional facility in Canada.
Read More: How Did Justin Michael Die?