Season 1 of CBS' 'Love Island USA' was packed with drama, tears, gossip, and everything you'd expect in an entertaining reality show to spice things up. One of the standout couples in the season was Alexandra "Alex" Stewart and Dylan Curry. They made it to the season finale but unfortunately did not win the show. However, their journey was memorable for the audience because the couple showcased amazing chemistry. As avid fans, we are sure you are more than curious to know whether the two are still going strong or if they did not last that long. So, let's uncover the truth together.
Alexandra Stewart and Dylan Curry's Love Island Journey
Love truly finds its way, and the same happened to OG cast member Alexandra. Though she initially paired with Michael on day one, her heart skipped a beat as she laid eyes on the dashing Dylan Curry, who entered the villa on day 4. Alex knew straightaway that Dylan was the kind of person she would want to have a "real" relationship with outside the walls of the villa. His calm demeanor and humorous nature attracted Alex, and they hit it right away. The duo shared great moments and beautiful dates on the show.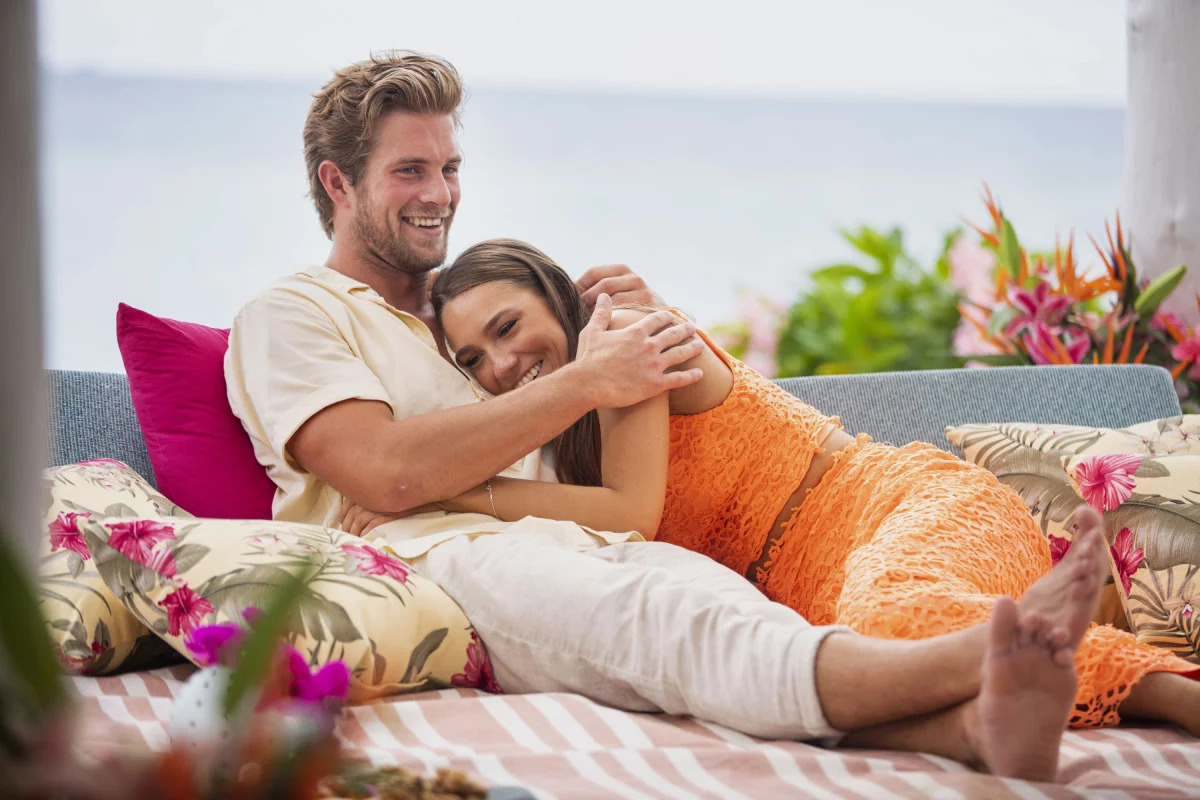 One memorable date, Alex recalled, was the one where they went to a quaint little island beach called Malamala in Fiji via a helicopter. They flew over a heart-shaped island, Tavarua, which only added the love spice to their budding love. It is not surprising that Alex and Dylan had the smoothest sailing relationship of the season without much drama, and their bond was strong enough not to cause any rift throughout the season.
On Day 28, the pair won the game 'Bound by Love,' and rightfully, they deserved the title. However, Alex and Dylan didn't win the season and were rightly disappointed but it didn't affect their relationship in any way and only brought them closer. The couple left the villa hand in hand to start the next chapter of their journey in the real world.
Are Alexandra Stewart and Dylan Curry Still Together?
Unfortunately, Alex and Dylan are no longer together. They had a good run for over seven months, discovering everything about each other; however, in November 2019, the pair reportedly split. They announced their breakup on an Instagram story, where Dylan posted, "Alex and I are no longer together. Sometimes it just doesn't work out." Alex wrote in similar lines, "Heartbreak is hard. Our story was a Fairytale romance for me, but sometimes things just don't work out."
Alex explained that post her severe jaw injury, Dylan took care of her, but things got a bit shaky, and though they tried to work on their problems, it didn't work out. In an interview with Bustle, Alex opened up about their breakup. She said, "We were one of the very few [couples] that kind of got thrown into real life, real quick(referring to her jaw injury). He (Dylan) was amazing with me when I broke my jaw, [but] that kind of takes a huge toll on people, especially when you have, like, a new relationship, it's just not something normal."
As of writing, the duo is not together, and it's likely that they will not be getting together anytime soon. Currently, Alex hosts a podcast called 'After The Island' which she believes is the "unofficial after the show." In August 2022, she appeared as a guest on 'Previously On; The Official Love Island USA Podcast With Matthew Hoffman.' On the other hand, Dylan currently plays lacrosse for the San Diego Lacrosse Club and loves traveling worldwide. While Alex hinted that she might be going back into the dating waters, both Alex and Dylan are single at the moment. We are happy to see them thriving in their individual lives and living life to the fullest.