'90 Day Fiance: Love in Paradise' revolves around US citizens who fall in love with foreign nationals from the Caribbean. It is also interesting to watch how they travel to their significant others' countries before adjusting to the difference in lifestyle, habits, and customs. Similarly, season 3 of '90 Day Fiance: Love in Paradise' introduced us to Dallas, Texas, resident Matthew and his Brazillian fiancee, Ana. Even though they seemed very much in love, their relationship was plagued with several obstacles, including the US native's insecurity issues. However, with the cameras now turned away, let's jump in and find out if Ana and Matthew are still together, shall we?
Ana and Matthew's 90 Day Fiance: Love in Paradise Journey
A resident of Dallas, Texas, Matthew earns a living by working in the criminal justice system. However, his real passion lies in online broadcasting, where he entertains viewers by enacting one-person skits and taking on funny personalities. Yet, little did Matthew know that passion would ultimately be responsible for leading him to the love of his life. His fiancée, Ana, resides in Belo Horizonte, Brazil, where she works as an English Teacher for a TOEFL-level course. Meanwhile, her true passion lies in boxing and mixed martial arts, and she insisted that she was strong enough to take on fully trained males all by herself.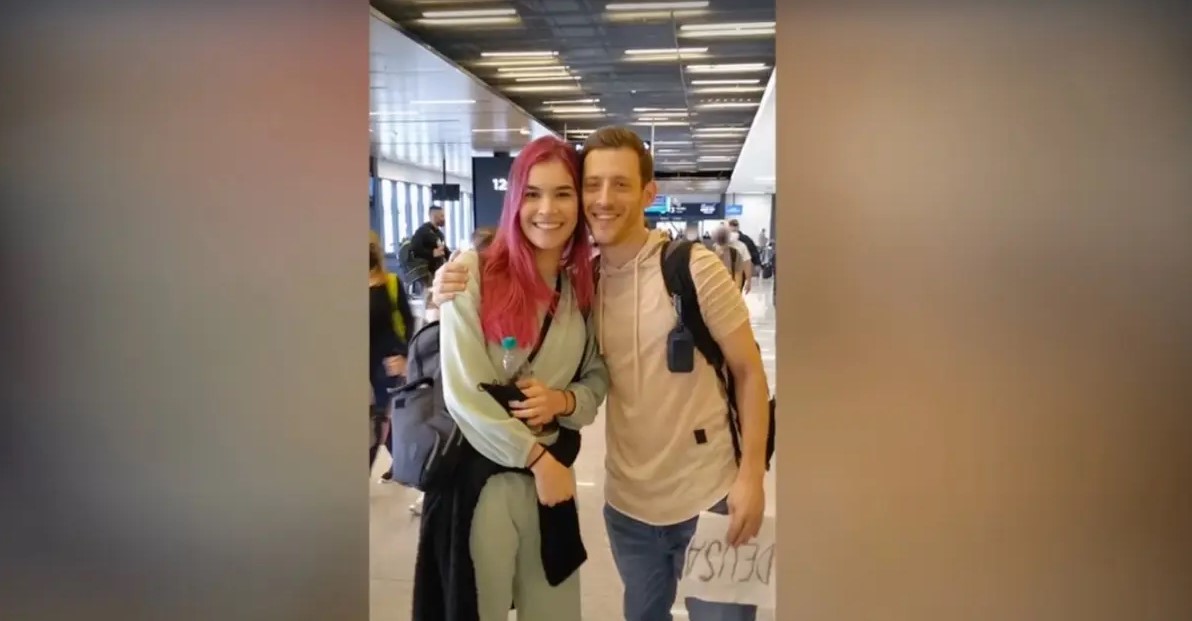 Interestingly, Ana was browsing the internet one day when she came across Matthew's broadcast. His quirky and cheerful personality immediately appealed to the Brazilian national, and he personally texted her after ending the stream. Naturally, their relationship blossomed in the following days, and soon Matthew was planning to meet Ana in Brazil. Despite her mentioning that he was not the kind of guy she would usually go for, she was delighted when he finally came to her country after about nine months of being together.
Moreover, while the couple's first face-to-face meeting was genuinely heartwarming, it did not take Matthew long to realize that he wanted to spend the rest of his life with Ana. Hence, after spending just ten days together, he popped the all-important question, and she was only too happy to consent. Unfortunately, Matthew's visa restrictions soon compelled him to return home, although he left Brazil with a promise to return. Subsequently, the two kept their relationship alive through texts and video calls until he decided to visit Ana in Brazil during the Carnival.
Although the pair felt the same way about each other during the second meeting, Matthew was soon taken over by his insecurities as he believed Ana was out of his league. Apart from fearing a breakup, he also began losing his temper when other guys asked her out or tried to flirt with her. Regardless, Ana did not mind the jealousy as she found it quite cute.
Still, things began going downhill when Ana revealed her desire to move to the United States with Matthew. This made the US native wonder if he was being used for a green card, and he even began doubting the love they shared. On top of it, Matthew's lawyer insisted that it would take around two years to get a K-1 visa, which left Ana utterly disappointed. Yet, once the couple had a heart-to-heart, they realized the importance of their relationship and agreed to wait patiently for each other.
Are Ana and Matthew Still Together?
Once filming ended, Ana and Matthew returned to their everyday lives and haven't revealed much about their relationship. That said, we believe they are still together as they do follow each other on social media. The last time Matthew talked about Ana on Instagram was back on November 16, 2022, when he introduced her as a guest speaker on his show.
Although the two haven't been featured on each other's social media accounts since then, Ana can be seen wearing her engagement ring in some recent pictures. On the other hand, she often comments on Matthew's Instagram posts, indicating a healthy relationship. Therefore, since he revealed that the K-1 visa would take about two years to arrive, we believe the two are still living in different countries while waiting for the day that will unite them again.
Read More: Are April and Valentin From 90 Day Fiance Still Together?